As one of the world's top color and hair care brands, Goldwell is highly regarded as an industry leader in the latest hair fashion trends and constantly at the forefront of the most innovative coloring, styling and treatment techniques. For 2013, Goldwell is kicking it up a notch with its Color Zoom BEAUTIFY Collection of new hair trends, created by its Global Color Zoom Creative Team.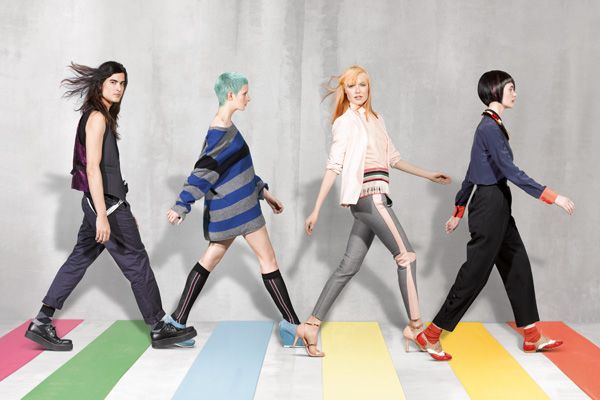 The new Goldwell BEAUTIFY collection is all about making the world a more worthwhile place to live through sheer optimism and positive thinking! Empowering the Color Zoom 2013 BEAUTIFY Collection is the notion that the human touch is a tour de force in creating unconventional and colorful styles. Colors, patterns and materials transform urbanized landscapes into liveable societies.

The 2013 Global Creative Team is made up of Demi-Leigh Gardiner (Australia), Ben Lin (Taiwan) and Lisa Whiteman (United Kingdom), winners of the International Color Zoom Challenge 2011, selected from 2,500 hairstylists in 30 countries. Working alongside Global Creative Masters, Agnes Westerman and Shane Henning, they demonstrated their skills and creative coloration expertise in forecasting and interpreting the hair fashion trends for Color Zoom 2013 BEAUTIFY Collection.

The team introduced the new Mix & Match concept, which uses unconventional shade combinations and ethnic patterns found in all sorts of handicrafts such as knitting, stitching or painting. The result: beautiful and highly individual hair colors and styles.

BEAUTIFY your Life - Colors, Haircuts and Styling

Within the Color Zoom 2013 BEAUTIFY Collection, moderate shades are mixed with unconventional colors to create unique effects. All color schemes show a flowing transition by merging different shades: Earthy, rusty shades are combined in an innovative way while pastel candy colors give blonde-like hair an unexpected appeal. All colors may seem muted, yet possess a strong and impressive tonality.

Equally statement-making are the haircuts, which show strong graphical lines. These are combined with disconnections and layers to create structure and distinctive texture. Strong shapes are broken up to create more diversity, infusing certain softness. As the beauty of these cuts lie in the hidden details, they are designed to be unpredictably stylish.

By embracing diversity, the Color Zoom 2013 BEAUTIFY Collection lends itself to a Mix & Match of different styling opportunities. Playing with structure and texture highlights special sections and colors of hair, resulting in versatile, wearable looks that can be styled according to your personal taste.

The Goldwell Color Zoom 2013 BEAUTIFY Collection - trendy, innovative yet wearable: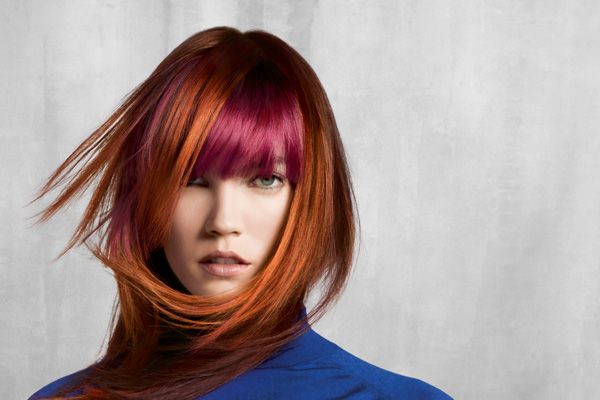 1. Topchic Beautified Copper
The eye-catching burnished colors of autumn leaves in fall are distinct in this earthy hue. With notes of copper, burgundy and apricot, it is thoroughy modern and sophisticated, framing the face beautifully.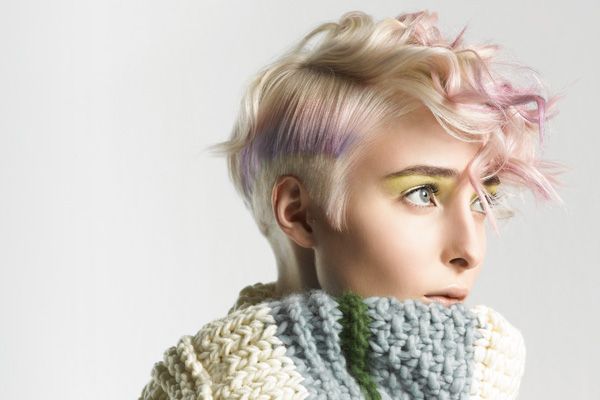 2. Elumen Beautified Lilac Textured
Evoking the elements of springtime, this pastel shade calls to mind delicate lilacs, ripened raspberries and cheery bands during that ethereal season. While the color is soft, the look is anything but - designed for the chic woman in mind, hair is set to perfection with curled hair resembling tumbling ribbons.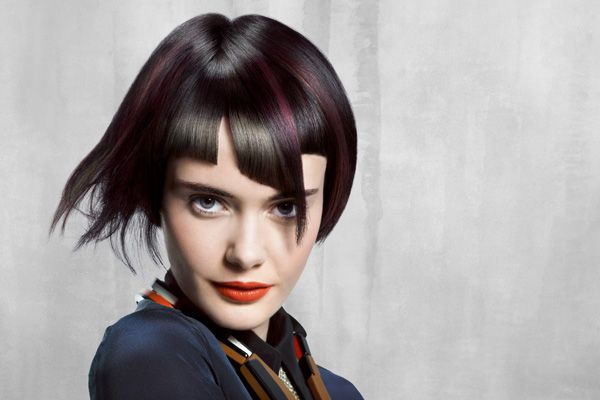 3. Colorance Beautified Concrete
Colorful fabrics adorned with geometric prints set the stage for this bold color. Designed for asymmetrical, androgynous cuts, this look features streaks of vivid colors of deep purple and apricot peeking through dark locks for a powerful style statement.




4. Elumen Beautified Lilac
The painterly, watercolour effects of this dreamy hue bespeak elegance and whimsy. Soft pastel shades come together for plenty of lush color, a look that shows its full effect when worn with long, flowing locks.




5. Colorance Beautified Red
Luscious summer berries ripe for the picking are so striking with their deep, vivid colors. Inspired by the abundance of the summer harvest of these berries, hints of royal purple, rosy pink and rustic brown color are infused in this shade. Worn with cascading hair that is full of volume and shine, it is head-turning chic with a plenitude of dynamic movement.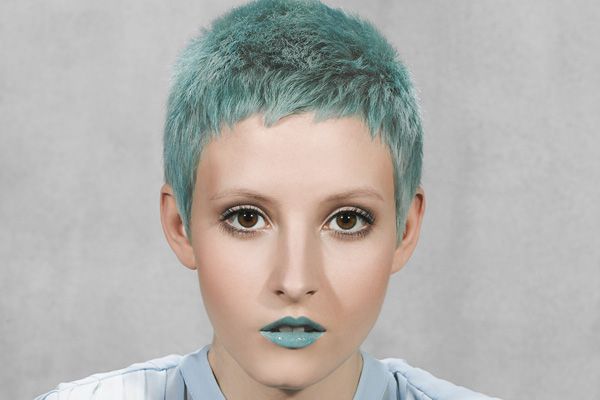 6. Elumen Beautified Petrol
Rich colors are best paired with adventurous cuts, and this turquoise shade is no exception. The pixie cut plays up the boldness of this look to the maximum, bringing out the fearless yet innocent femme within.

To BEAUTIFY your Goldwell Color Zoom experience, make a visit to any of Goldwell's partner salonslisted below:

Goldwell Partner Salon Listing
Alison's Ang Mo Enterprise
30 Merchant Court (Clark
Quay) Riverside Point #02-07
Singapore 058282
T: 6488 8801

Belle Hairzone
Blk 722 Ang Mo Kio Ave 8
#01-2833
Singapore 560722
T: 6454 8026

Bess Cut Hair Beauty Salon
No. 1 Jalan Anak Bukit
Bukit Timah Plaza #B1-31
Singapore 588996
T: 6469 2193

Blues Studio
Blk 768 Woodlands Ave 6
#02-09
Singapore 730768
T: 6368 9216

Cyrenena (Unisex)
Hairstyling & Beaute Centre
Blk 820 Tampines St 81
#01-530
Singapore 520820
T: 6784 3663

Eurosense Hair Studio Pte Ltd
301 Upper Thomson Road
Thomson Plaza #01-82
Singapore 574408
T: 6455 7808

Evolution Hub (Hair & Beauty)
Blk 492 Jurong West St 41
#01-62
Singapore 640492
T: 6562 5210

Evolve Salon Pte Ltd
177 River Valley Road
Liang Court #02-09
Singapore 179030
T: 6336 1358

Finger-Work Saloon
Blk 263 Serangoon Central Drive
#01-71
Singapore 550263
T: 6285 6785

Glitz Hairworks Pte Ltd
111 Somerset Road
Tripleone Somerset #02-19/20
Singapore 238164
T: 9666 8322

Hair Vision Salon
30 Sembawang Road
Sun Plaza #02-30
Singapore 757713
T: 6555 1581

Hairchitecture Studio
Blk 253 Choa Chu Kang Ave 1 #01-08
Singapore 680253
T: 6737 1294

Identity Hairworks Pte Ltd
11 Cavenagh Road
Holiday Inn Hotel #01-11/12
Singapore 229616
T: 6734 9595

kimrobinson
391 Orchard Road
Ngee Ann City #02-12
Singapore 238872
T: 6738 8006

LC-II Hair Studio
Blk 347 Bukit Batok St 34
#01-258
Singapore 650347
T: 6565 1398

Mexxis Hair & Beauty Studio
3 Pickering St
China Square Central #01-05
Singapore 048660
T: 6235 1822

Ritz Hair Beauty Salon
9 Scotts Road
Pacific Plaza #03-13
Singapore 228210
T: 6737 5900

Roots – Where Hair Begins
Blk 301 Serangoon Ave 2
#01-336
Singapore 550301
T: 6286 6551

Sabun Cabane Pte Ltd
163 Tanglin Road
Tanglin Mall #03-22
Singapore 247933
T: 6235 2910

Style by Louis & Co Pte Ltd
6 Eu Tong Sen Street
#03-65/66/67
Singapore 059817
T: 6884 5335

The Lawn Hairdressing
442 Orchard Road
Orchard Hotel Shopping
Centre #02-09
Singapore 238879
T: 9144 1571

Zona Felice Hair
Boutique Pte Ltd
52 Club Street
Singapore 069429
T: 6423 0306

Zona Felice Hair Studio
49 Cantonment Road
Singapore 069429
T: 6220 3343