I don't remember exactly the words that ran through my mind when I saw the Kotur Mr. Minaudiere Clutch, but it was something along the lines of, "So, it's come to this."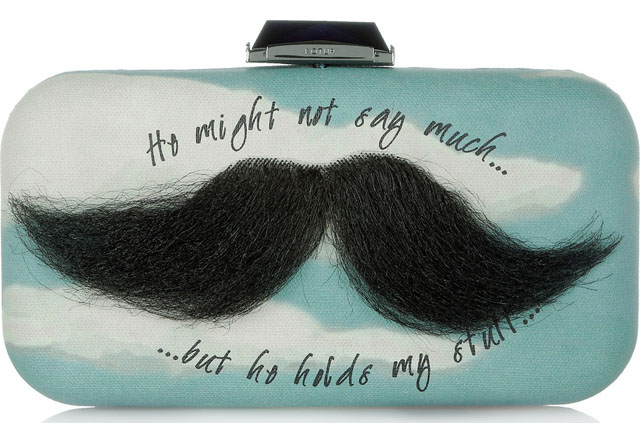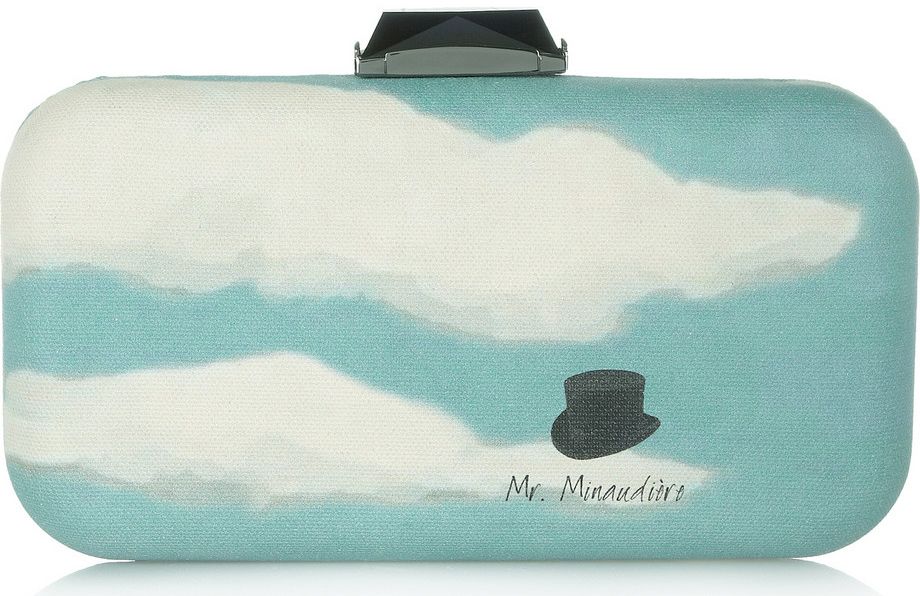 I don't know when pop culture collectively decided that it would be hilarious to put disembodied mustaches on everything, but from twee ModClotch mustache-print dresses to people who actually have a cartoon mustache tattooed on the side of their index finger so it's just absolutely hilarious when they hold it up to their top lip, this has got to stop.

The back of the bag has a little tophat sitting on a cloud on it, which is a pretty clear reference surrealism in general and the art of René Magritte in particular, which, in a way, makes this one of the more excusable examples of the bizarre mustache trend, but still. No. I'm not having it. We're too late in the game for mustache fashion to take on some kind of intelligent form – that ship has sailed, and now everything just puts us one step closer to living in an actual episode of Portlandia.

I'm also a bit skeeved out by the fact that this mustache isn't just a print – it's actual hairs. Hairs of what kind, I'm not sure, but they kind of look like pubes on the Net-a-Porter zoom-in feature. Under normal circumstances, I'm a huge fan of Kotur, and I even appreciate the fact that they're trying something risky here. I'm just not sure the risk pays off. If you disagree, you can pick up this bag for $650 via Net-a-Porter.
Source: Purse Blog