Amy Chua, our lucky Yves Saint Laurent bag winner, went shopping last week. From the personal transportation service to the luxury boutique shopping experience in Marina Bay Sands, we ensured that our lucky winner got the best she deserved.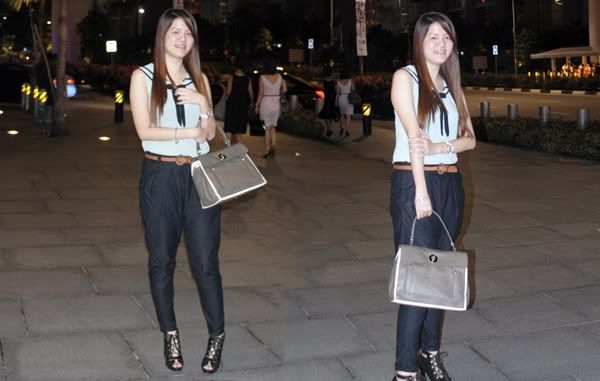 Amy Chua went shopping for her new bag on Friday evening last week. Spoilt for choice with the various colours available such as orange, dark grey and beige, she decided on the grey tone. While Amy is not a stranger to luxury bags, this is the first YSL bag she owned.
This lucky winner could not help smiling widely during the filming and said that this bag is a belated birthday present as well as an early Christmas present! Have loads of fun with your new bag, Amy. See you soon, gal!
Merry

Christmas

in

advance,

Amy!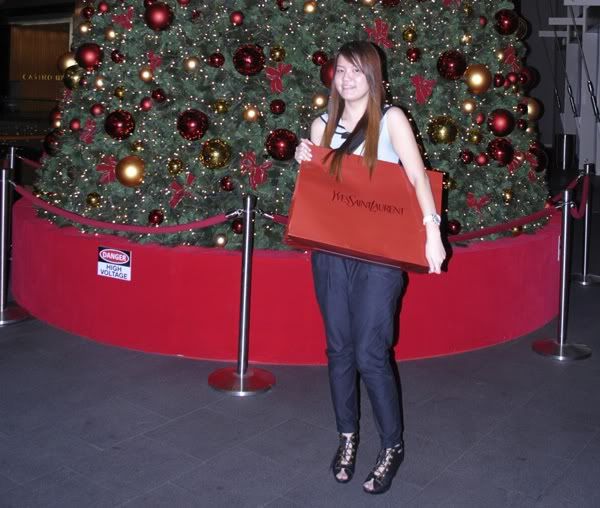 "I would like to thank MFP for the Yves Saint Laurent bag.
I am not well acquainted with the brand but I'm sure I will now! :)
I love the colour I chose!!!"


Chances are rolled, so there might be a chance for our current winners to win a second bag! So keep talking in the forums!
All our draws are automated in the presence of a certified auditor and all processes are documented.
The Luxury Bag Giveaway does not stop here. We are giving away Miu Miu bag next. And we're not just giving you the bags, we are going to bring you to the boutique to pick it up.
You'll get to enjoy the experience of stepping into the boutiques with the knowledge that you will be walking out with one of the most wanted bags, paid for by MyFatPocket.
All you have to do :
New members:
[1] Click on the 'YES, give me my luxury bag now!' button below to register
[2] Register now for 1 lucky draw chance that is valid for ALL 7 lucky draws


Existing members:
[1] You are automatically given 1 lucky draw chance that is valid for ALL 7 lucky draws
For those of you who want more lucky draw chances, visit our forum and start posting replies.
5 forum replies =1 additional lucky draw chance.
Campaign Period: 01 October 2011 - 27 November 2011
All lucky draw chances are valid for ALL 7 lucky draws.
Draw Item
Promotion Cut-off Date
Draw Date

Draw 1: Balenciaga

14 Oct 2011

17 Oct 2011

Draw 2: Prada

21 Oct 2011

24 Oct 2011

Draw 3: Gucci

28 Oct 2011

31 Oct 2011

Draw 4: Louis Vuitton

4 Nov 2011

8 Nov 2011

D

raw 5: Yves Saint Laurent

13 Nov 2011

21 Nov 2011

Draw 6: Miu Miu
20 Nov 2011
28 Nov 2011
Draw 7: Chanel
27 Nov 2011
05 Dec 2011