The World Cup fever has begun and while we are awed by their fancy footwork and great gameplay, we can't help but ogle at the players' good looks too (don't tell the hubby).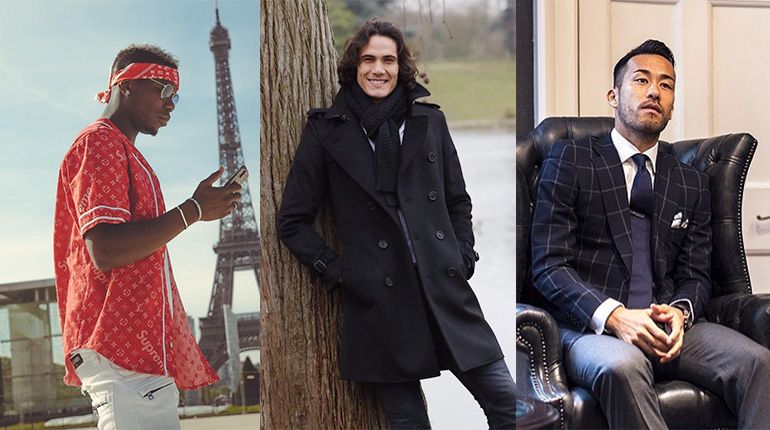 Credit: Instagram @paulpogba/@cavaniofficial21/@mayayoshida22
We are so used to seeing these cool football players in their home country kits that we sometimes forget that there too, are times when they dress very differently. Be it streetwear or formal suits, some of them are real fashionistas.
Scroll through the list below to see these hunks off the pitch in a look of their own.
Kylian Mbappé (France)
Jose Maria Gimenez (Uruguay)
Edinson Cavani (Uruguay)
Yoshida Maya (Japan)
Toni Kroos (Germany)
Mats Hummels (Germany)
Son HeungMin (Korea)
Yann Sommer (Switzerland)
Neymar (Brazil)
Paul Labile Pogba (France)
Jerome Boateng (Germany)
Cristiano Ronaldo (Portugal)
Lee Seung Woo (Korea)
Dele Alli (England)
Jannik Vestergaard (Denmark)
Honda Keisuke (Japan)
Roberto Firmino (Brazil)
Yvon Mvogo (Switzerland)
Raheem Sterling (England)
Daniel Sturridge (England)