It is bad enough that you are not blessed with a 6/6 vision. The fact that we need to struggle with uncomfortable glasses day in and out made life even harder for myopic us.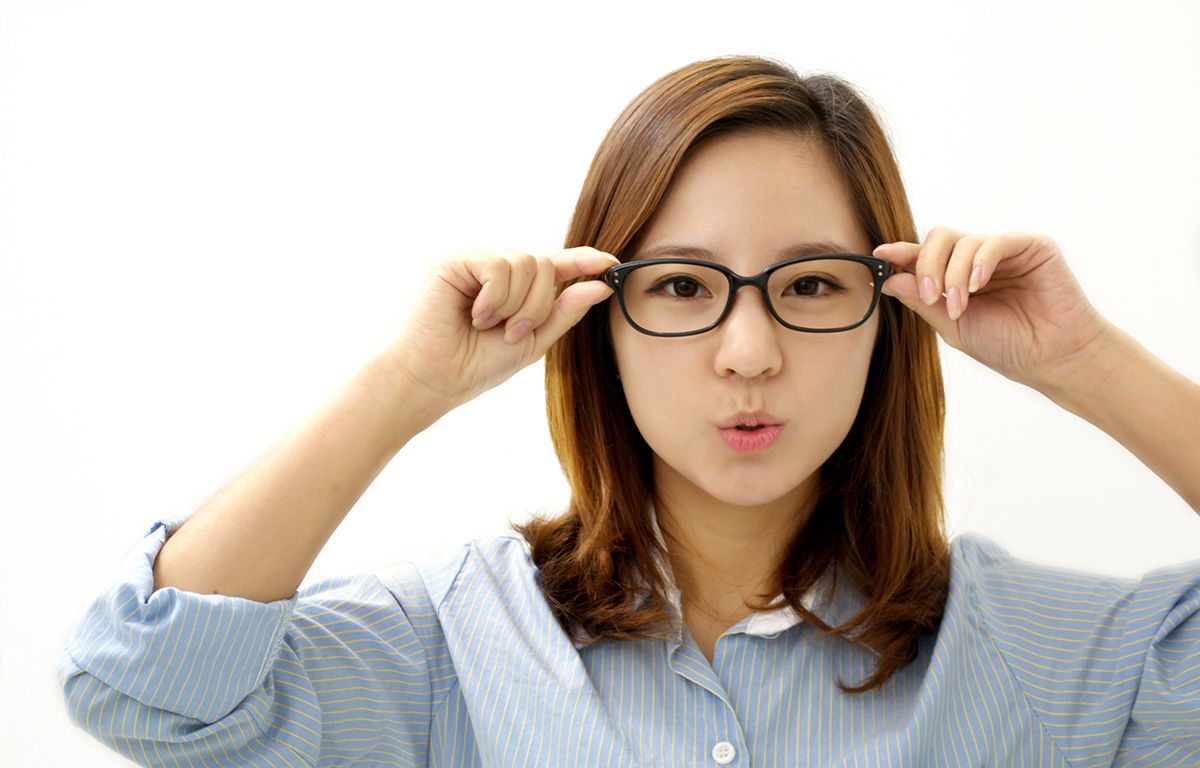 Credit: Alas Asia
From the pain behind the ears to the glasses slipping off my nose bridge, there seem to be 101 problems associated with wearing glasses. Don't believe the optometrist if he tells you that you will get used to it when you complain about the discomfort with his prescription, chances are, you will never. With years of experience under my belt, here are some of the solutions I have to lessen the discomfort when we are wearing glasses.
1. Get anti-slip hooks
Credit: bukalapak
You bend over to tie your shoelaces and your glasses starts sliding down to the tip of your nose. Familiar?
If your glasses are always sliding down, you can get some anti-slip hooks as a temporary measure to prevent that from happening. Most anti-slip hooks are cheap and easy to use.
2. Use a hairdryer
Credit: Ali Express
If anti-slip hooks are not your thing, you can try adjusting the section of the arm piece that sits right behind your ear. Use a hair dryer to warm and soften the plastic to make it easier to bend. Things are easier if you are wearing wire-framed glasses as they are easier to bend.
3. Adjust the nose pads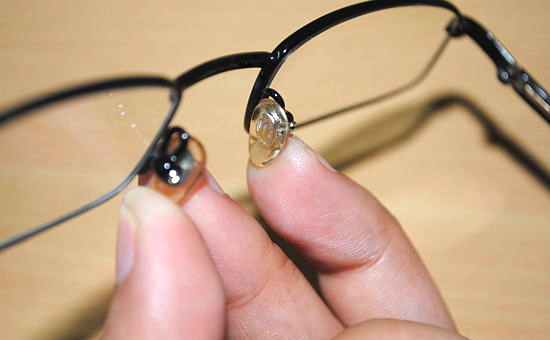 Credit: Shopify
Nose pads that are set at a wrong angle can cause pinching at the nose bridge and cause a lot of discomfort. Adjust the nose pads by spreading them out and allowing them to sit comfortably on your nose bridge.
4. Get a new frame
Credit: Peepers Optical
Tried everything but nothing is working out for you? I guess it's time to replace your uncomfortable glasses with a pair of comfortable ones. Keep in mind that you should opt for a pair that is lightweight with a great fit for your face. A pair of glasses that is too heavy or too tight can give you a headache and cause a lot of discomforts. Make sure that the nose pads and arm pieces also fit you well before making a purchase.
Charmant Perfect Comfort
The range of glasses from Charmant Perfect Comfort is specially designed for a precise fit. Each frame is crafted from titanium to ensure that the frames are strong but lightweight enough for the wearer to feel really comfortable. The temples are uniquely curved, with adaptive nose pads and contoured arm pieces to give the wearer perfect comfort.
Here are our picks from Charmant Perfect Comfort's designs in the Perfect Comfort collection. Flexible temple components and raw titanium tonal combinations characterize the latest men's looks, and women will love the easy wear and flexibility of new styles with tonal interplays and subtle printing adding charm to these looks.
CH12335 for men

This latest men's addition is made from a mix of premium Japanese titanium materials, so the frame is incredibly light and the temples uniquely flexible. This model also features the signature curving temples, which ensure the frame fits any head shape snugly. Adaptive nose pads and contoured end tips bring added comfort and a secure fit.
CH12336 for men
Staying true to the brand's values, this masculine style is lightweight, thanks to its titanium body. The uniquely constructed temples are crafted from β-titanium and this pair of glasses has a clean-cut design that is designed for the no-fuss gentlemen.
CH10634 for women
This new full-rimmed style comes with several high-performance features that make it a winner in the comfort stakes: a mix of premium Japanese titanium materials boost lightness, flexibility and durability, nose pads that adapt to individual nose shapes, and temples that curve inwards for a greater fit. This women's model is also subtly decorated, with interior printing and two-tone colouring.
CH10635 for women
This striking new frame from the Charmant Perfect Comfort collection boasts the same lightweight and strong qualities just like those above. All of these features ensure that the wearer is comfortable throughout the day, and patterned frame interiors provide an eye-catching enhancement for the fashionable lady.
Follow Eye Trendy's facebook page for more information.