Say "fashion movie" and most immediately think of The Devil Wears Prada. Though the adventures of Andy Sachs and Miranda Priestly will always have a special place in our hearts, there are other films out there with equally witty dialogue and stunning wardrobes. Take Sex and the City and The Huntsman: Winter's War, for example. Though the films are vastly different in genre, both have unforgettable costumes.
If you're like us, you determine the quality of a movie based on what the characters wear. And we completely support that. That's why we provided a list of all the fashion films you already love and alternative titles to try ASAP. Make some popcorn, pour yourself a glass of wine, and enjoy.
1. Love: The Devil Wears Prada, Watch: 13 Going on 30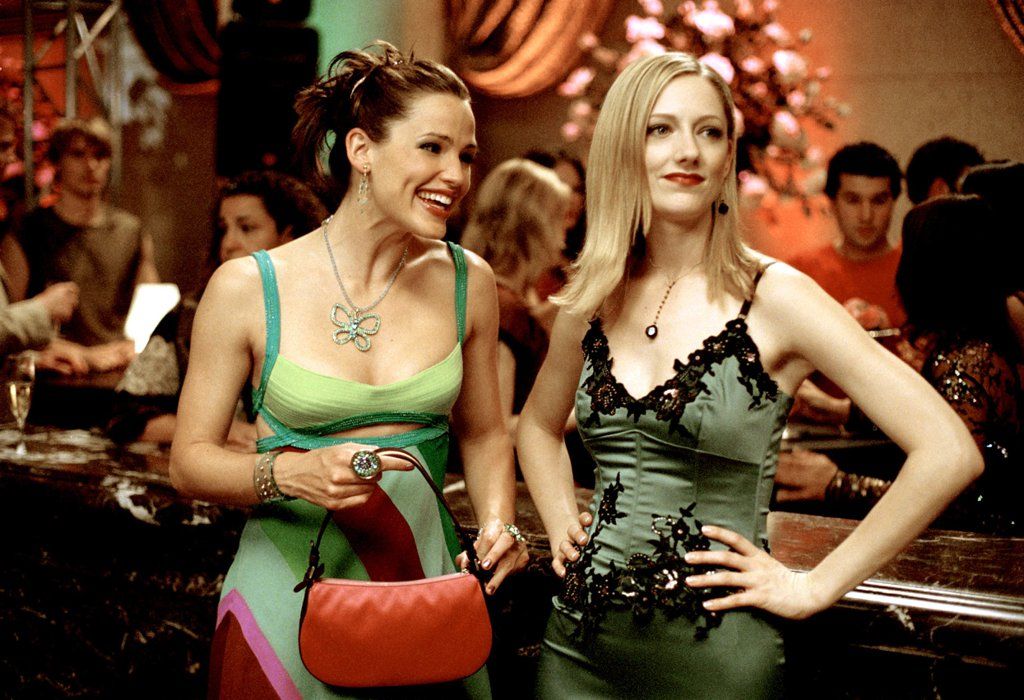 If you think Andy Sachs had it bad at Runway Magazine, just imagine what it's like to wake up with no memory of having worked for a publication. In 13 Going on 30, 13-year-old Jenna Rink transforms into a grown-up overnight and discovers she's a big-time magazine editor living the luxurious life she's always wanted. She seemingly has it all — an amazing closet, an arch-rival frenemy from junior high, and an SO who's a pro athlete — until it all comes crashing down. You'll see that some early-2000s styles (like slip dresses) in the movie have made a comeback in 2016.
Most Memorable Quote: "Thirty, flirty, and thriving."
2. Love: Clueless, Watch: Confessions of a Shopaholic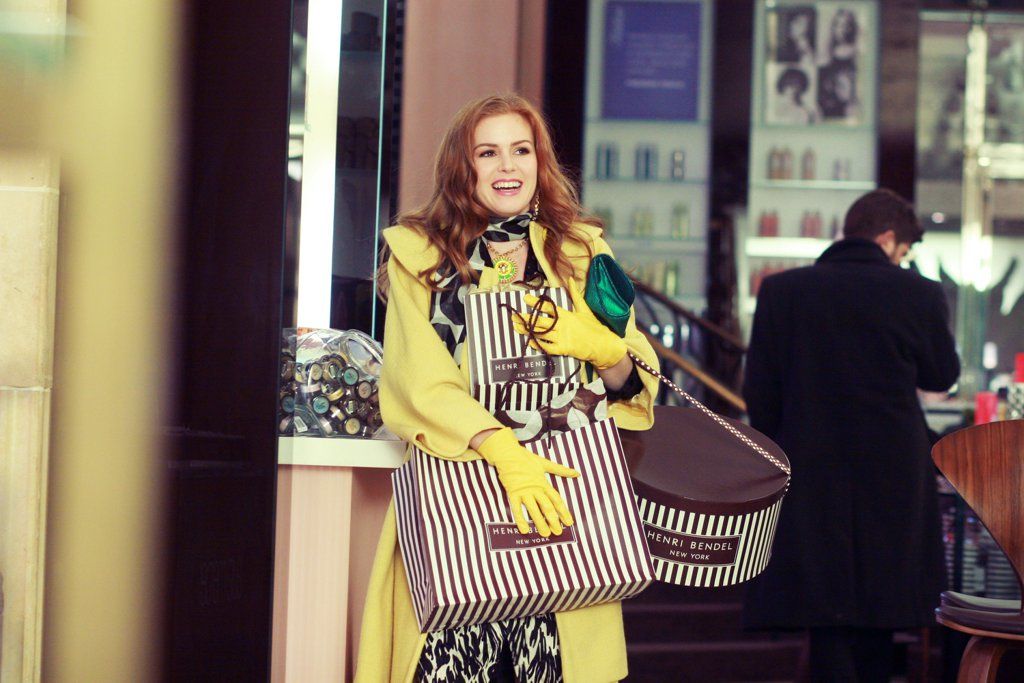 What do Cher and Rebecca Bloomwood have in common? They both have a penchant for shopping and nice things. While Cher is living the Beverly Hills life, however, Rebecca (played by Isla Fisher) is drowning in credit card debt. Although she wants to work for New York City's top fashion magazine, she ends up as an advice columnist for a financial publication. Her column becomes a huge hit, but her debts soon catch up to her and the inevitable happens. Did we also mention this movie is all about the clothes? We can't think of anything better.
Most Memorable Quote: "I love new clothes. If everyone could just wear new clothes every day, I reckon depression wouldn't exist anymore."
3. Love: Breakfast at Tiffany's, Watch: The Great Gatsby
Costumes in period films are just so freaking good, from Audrey Hepburn's LBD look to Carey Mulligan's beaded dresses in The Great Gatsby. You can't watch the film and not be invested in every character's outfit, especially when the creations involve names like Brooks Brothers and Prada. Fun fact: Brooks Brothers provided 1,200 costumes alone! Catherine Martin, the talented set designer and costumer for the movie, was able to bring the elegant and lavish lifestyle of the '20s to life, and we're still dreaming about the looks today.
Most Memorable Quote: "Well, I don't care. He gives large parties, and I like large parties — they're so intimate. Small parties, there isn't any privacy."
4. Love: Crimes of Fashion, Watch: The Bling Ring
What's fashion without a little drama? In The Bling Ring, which is based off real-life events, a group of teens obsessed with fashion and celebrities set out to rob the homes of Hollywood's famous. The cast includes some pretty stylish people like Ashley Benson and Emma Watson. If that doesn't convince you to watch, just wait until you see Emma's character, Nicki, in the most amazing yellow Versace dress. Trust us, you'll want to live vicariously through this squad and their adventures.
Most Memorable Quote: "I just think we wanted to be a part of, like, the lifestyle, the lifestyle that everybody kind of wants. We had so many beautiful things. America has this sick fascination with a Bonnie and Clyde kind of thing."
5. Love: Sex and the City, Watch: Dreamgirls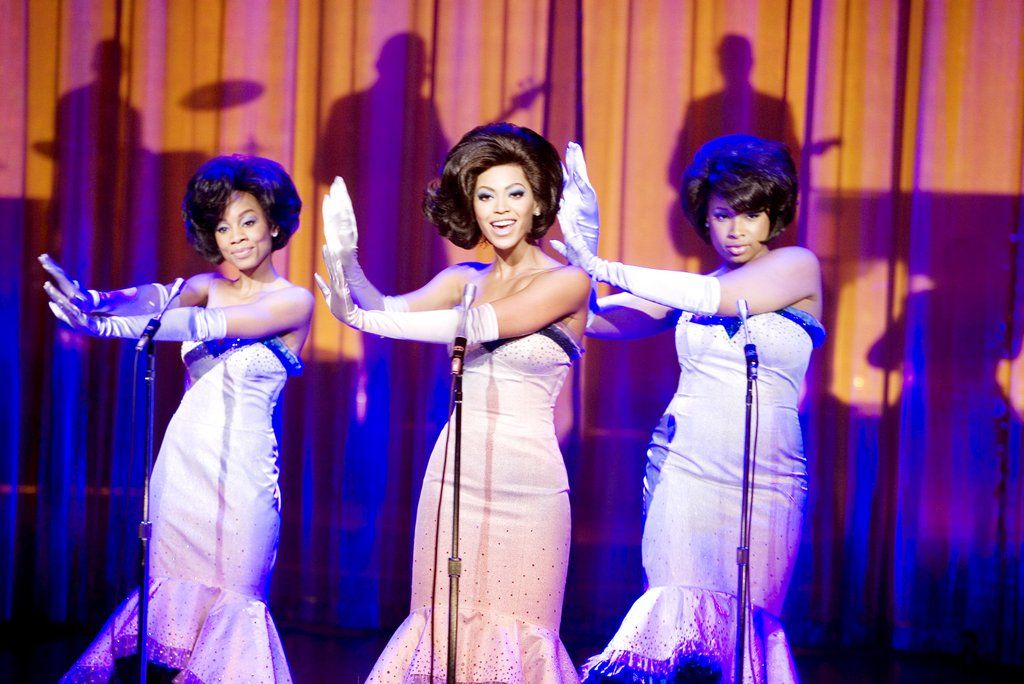 What we love about Sex and the City, aside from the clothes, is the focus on smart, funny women who try to make their dreams come true in the big city. In similar fashion, Dreamgirlstells the story of a musical trio who want to make it big in music. The ladies eventually get thrust into the spotlight and have to deal with all that fame brings. As you watch the movie, nothing beats seeing Beyoncé, Jennifer Hudson, and Anika Noni Rose perform together on stage. And their costumes will bring even more tears to your eyes. Costume designer Sharen Davis even snagged an Oscar nomination for her creations back in 2007.
Most Memorable Quote: " . . . I'm somebody, and nobody's gonna hold me down . . . I'm somebody!"
6. Love: The Hunger Games, Watch: The Huntsman: Winter's War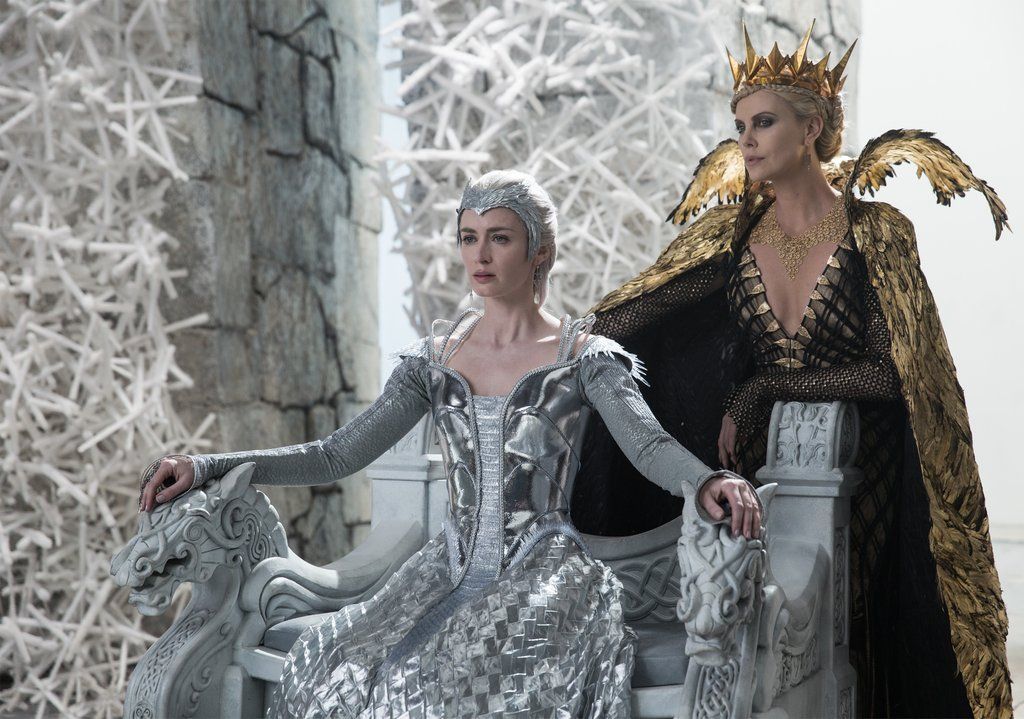 The Hunger Games probably isn't the first film you think of when we say "fashion movie," but you have to admit fantasy films often have the most amazing wardrobes. When you want a healthy dose of "OMG princess gowns!," stream The Huntsman: Winter's War. As soon as we see Charlize Theron and Emily Blunt in their character costumes as Queen Ravenna and Freya, respectively, we get chills down our spines. And the mastermind behind these amazing looks? Designer Colleen Atwood, who said Emily's intricate headpieces were actually made from a 3D printer and that her silver cloak took over a month to create.
Most Memorable Quote: "Some fairy tales do come true, but none truly end."
7. Love: Grease, Watch: West Side Story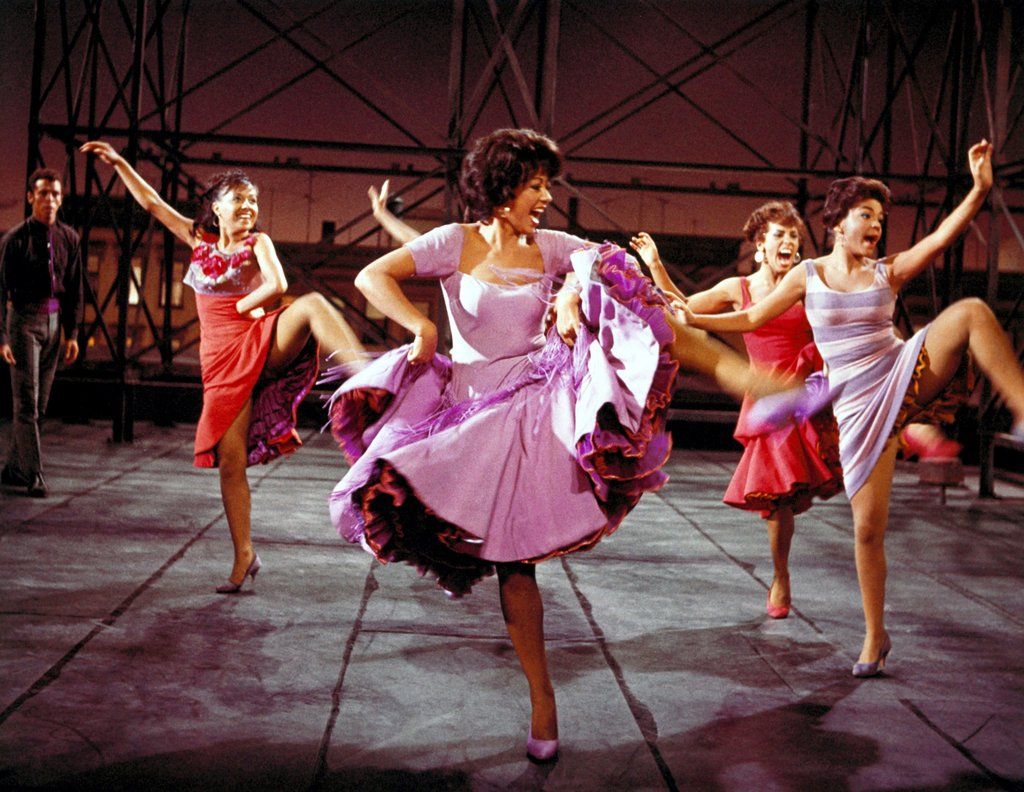 Musicals combine the best that production and fashion have to offer. We'll always want to dress like Sandy from Grease come Halloween, but it may be time to change up your look for the outfits in West Side Story. A modern take on Romeo and Juliet, the movie takes place on the west side of Manhattan in New York City. You can definitely expect lots of flouncy skirts and dresses in addition to period pieces from the '50s.
Most Memorable Quote: "Maria, say it loud and there's music playing; say it soft and it's almost like praying."