Finding a pair of glasses in a design you adore isn't exactly the easiest thing. And when you finally found THE ONE, your excitement got instantly killed by a splitting headache you got after putting them on for a while.
Credit: Remedies for Me
Headaches that result from wearing glasses are more common than you think. While they may stem from a variety of factors, here are some common reasons why your glasses are giving you a headache and how you can troubleshoot them.
Wrong prescription
Credit: Reader's Digest
If you are wearing a pair of glasses with the wrong prescription, the chances of you having blurry vision and having a headache are pretty high. A wrong prescription will cause eye strain and over time, it can result in a dull ache behind your eyes that feels like a frontal headache. Go to a trusted optometrist to get your eyes checked again and make sure that your glasses are of the correct prescription. However, you should also be aware that blur visions and constant headaches may be an indication of something more serious. Therefore, it is best to go to a doctor to seek help if you these symptoms persist.
Prescription changes
Credit: Highstreet Eyecare
Your optometrist may make adjustments to your prescription and your eyes may need time to adjust to the new lenses. Your eyes need to constantly refocus until they are used to the new prescription and that can strain on your eyes give you a headache. If your headache is caused by the readjustment period, it should go away in a week or two.
Incorrect adjustment of glasses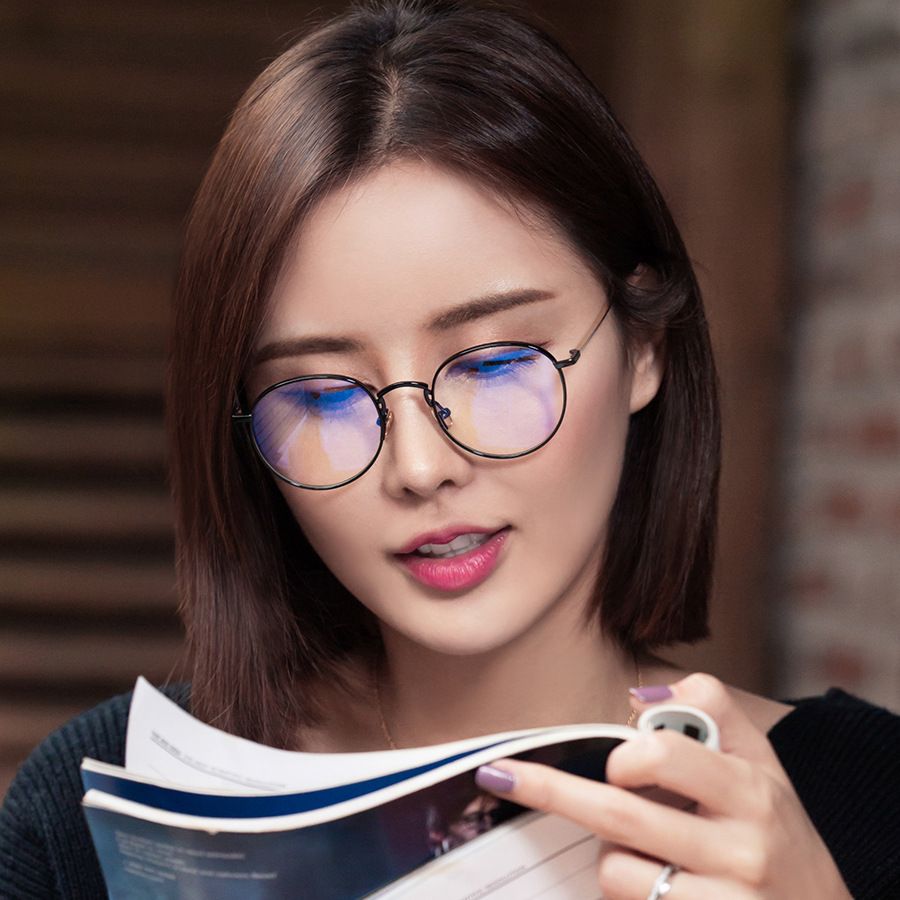 Credit: Aliexpress
Before you leave the shop with your brand new pair of glasses, your optometrist should adjust and make sure that your glasses sit properly on you. Both the style and the weight of your glasses matter. If they are too big, your glasses will be sliding off your nose bridge all the time, or worse still, sit on your face instead of your nose. If your glasses are too small, they may be too tight. The tension around your temples, or even behind the back of your ears will cause a headache.
Go back to your optometrist if you suspect that your frequent headaches are caused by any one of the factors above.
Charmant's Perfect Comfort eyewear are scientifically engineered and ergonomically designed for the best fit on our face. The frames are made from β-titanium and that made them light, but at the same time strong and sturdy. Charmant's glasses are made based on Asian head-size database, and the gently curved temples, adaptive nose pads, and contoured end tips ensure a comfortable and stable fit.
Although Charmant's glasses are made with comfort and quality in mind, their designs are not neglected. Focusing on "less is more" and seeing beauty in simplicity, they kept their designs simple, adding only accents and details based on the latest fashion trends.
Here are some of our picks for high-quality, comfortable glass frames if you are looking for one.
Charmant CH10338
Charmant CH10340
Charmant CH10637
Charmant 10637
Charmant CH12338
Charmant CH12339