I was very honoured to be invited to the MDIS Graduate Fashion Festival to celebrate the inaugural batch of degree students from MDIS School of Fashion and Design. This is a brand new experience for me as I've never watched any showcase done by students before and I got to say that I was amazed by several of the designs!
The highlight of the event was "The Maze" which was a unique excursion through the students creative process. It allowed me to understand and fully appreciate the five-stage process that the fashion and design students went through during their project. Apart from that, the students' works were voted by the public and industry players which were recognised during the event. I also found out that the General Managers from Dolce & Gabbana and Forever21 were there at the event to present the awards to the winners!!! I think I would be very proud and honoured to have professionals and well-known brands view my showcase!!! Furthermore, the award winners will have an opportunity to see their designs being carried by Inverted Edge, Singapore's multi-label boutique and online store…
This is like a dream come true for all fashion and design students!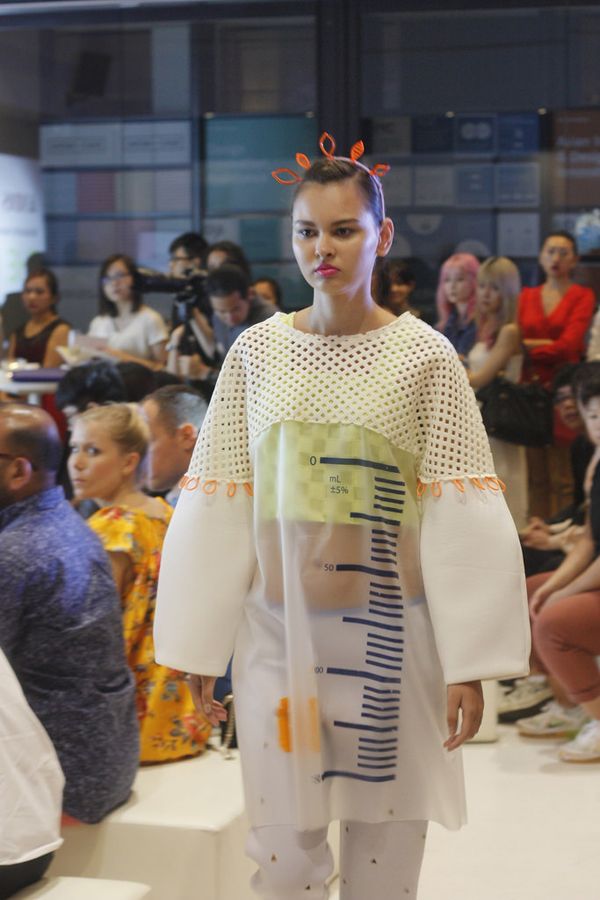 Picture credit to MDIS's photographer
If you have the passion for Fashion Design, Marketing or Communication, you may consider signing up for the programmes offered by MDIS School of Fashion and Design. The school will be participating in the upcoming Digital Fashion Week 2015 in collaboration with Lianhe Zaobao. The students' outfits will also be showcased at the Orchardgateway.
MDIS School of Fashion and Design Courses At a Glance
Bachelor of Arts (Hons) Fashion Design
Bachelor of Arts (Hons) Fashion Marketing and Branding
Awarded by Nottingham Trent University (UK)
36 months, full-time programme
Suitable for GCE 'A' Level and Polytechnic graduates
Diploma in Fashion Design and Marketing
Diploma in Fashion Marketing and Communication
Awarded by MDIS
9 months, full-time programme
Suitable for GCE 'O', 'N' Level and ITE graduates
Website: www.mdis.edu.sg