There is absolutely no need for a debate over this. Claire Danes won hands down with her Zac Posen glow-in-the-dark dress at Met Gala last night.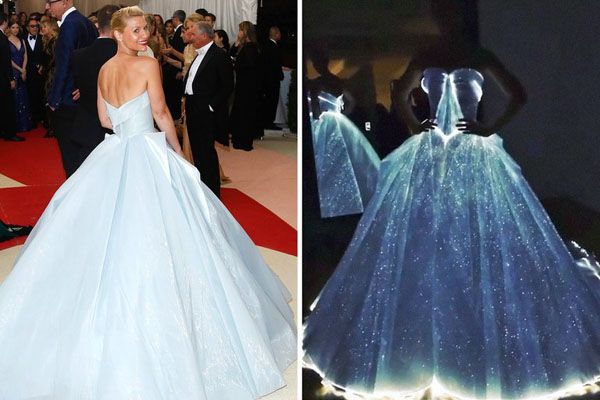 Credit: Vanity Fair
The theme for the night was "Manus x Machina: Fashion in an Age of Technology," and with many stars donning futuristic, metallic and grunge chic outfits, Claire Danes surprised the crowd with a powder blue Cinderella-like dress.
However, it was only when the lights went out that Claire Danes really shone.
Claire Danes and Zac Posen interpreted the theme of the night perfectly with their technology incorporated fashion which was hand-sewn with crafted organza and fiber optics.