Black can never go out of fashion. It's the most versatile colour you can have on you when you don't know what to wear. It simply matches everything and anything, which is why the black Prada Glace' Calf Etiquette Flap Bag was love at first sight.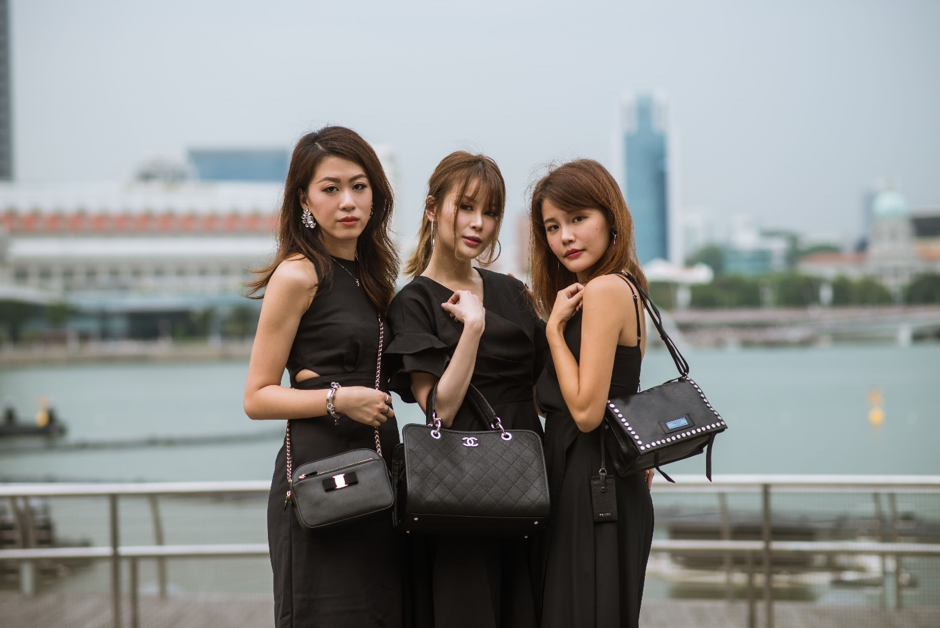 Prada Glace' Calf Etiquette Flap Bag carried by blogger Maybeline Sim on the extreme right
With a glossy calfskin leather body, this Prada baby, together with its aged silver hardware, is literally made for me! My style is rocker chic, and this bag is perfect for those who want to rock your night with some mischief.
The adjustable and detachable long and short shoulder straps also allow you to take the bag from classy to casual, to suit the outfit you're wearing for the occasion. Whether it be a romantic dinner night or just a Sunday brunch, this bag will make you look like you spent a lot of time dressing up ;)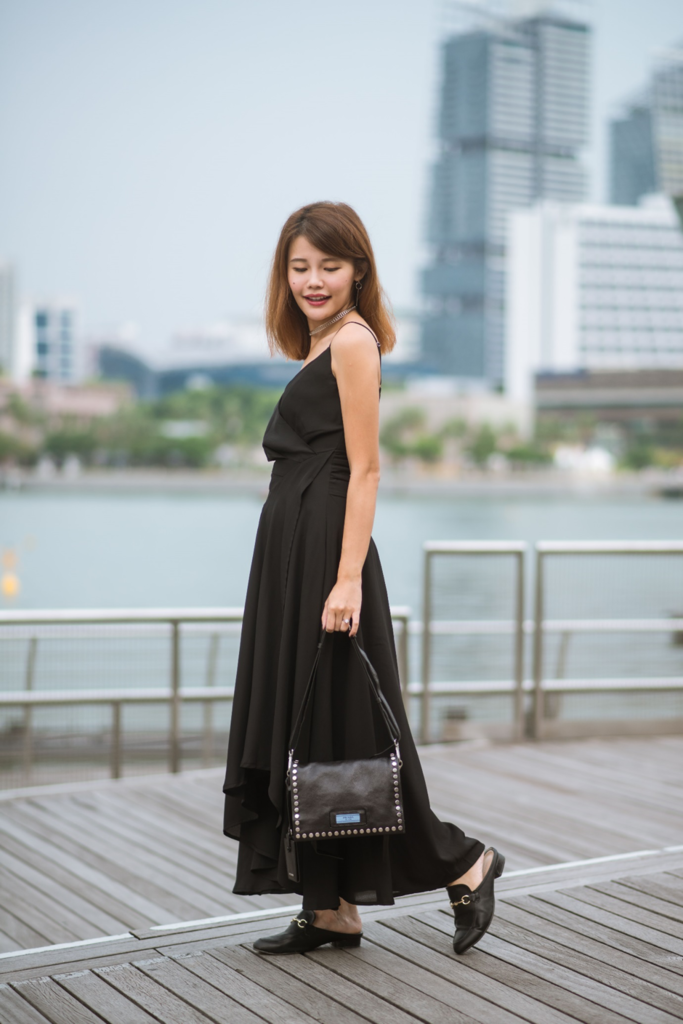 Suede, with its soft, velvety luxe feel, is my fabric of choice when it comes to fashion so this bag is major love! It has a spacious suede-lined interior, which allows you enough room to bring along your keys, wallet, phone and makeup for touch-ups, and even a compact umbrella to prepare for rainy days! Oh and if you're the kind who loves checking out yourself once in a while, there's even a little mirror hidden in the detachable designer hang tag. How clever!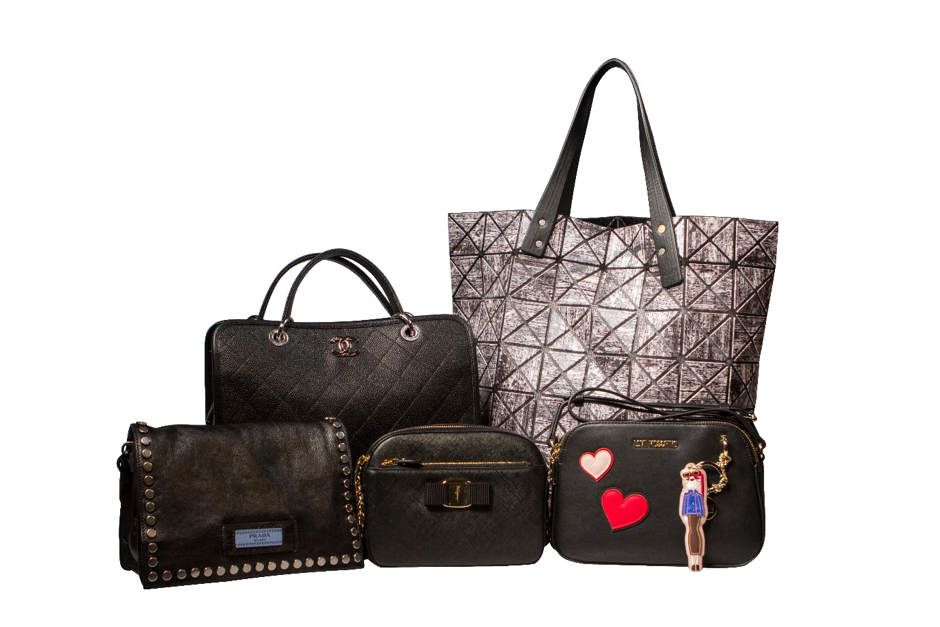 With all these plus points, who can say no to this gorgeous classy piece? Definitely not me! Join MyFatPocket 9th Anniversary Luxury Bag Giveaway and stand a chance to win this Prada Glace' Calf Etiquette Flap Bag and all the other 4 designer bags from Chanel, Ferragamo, Issey Miyake, and Love Moschino now!
Hop over to register and stand a chance to win these drool-worthy designers' bags that are worth more than $10,000! Good luck!