Street style photographers are no stranger to Peony Lim, a fashion week regular and graduate of London University of Arts. In between getting profiled by Glamour and being featured on Vogue, she visually documents her travels in England and Asia on Instagram. Being foodies, we were first introduced to her blog by her oh-so English recipes (see ox tongue hash brown with hot pineapple salsa and black scotch eggs), and almost immediately fell in love with her sense of style, and not forgetting that enviable Hermès leather collection. We take a peek into Peony's life in London, as she shares her picks for the best museums, her favourite healthy breakfast spot on Sloane Avenue, and why you must go to Cornwall.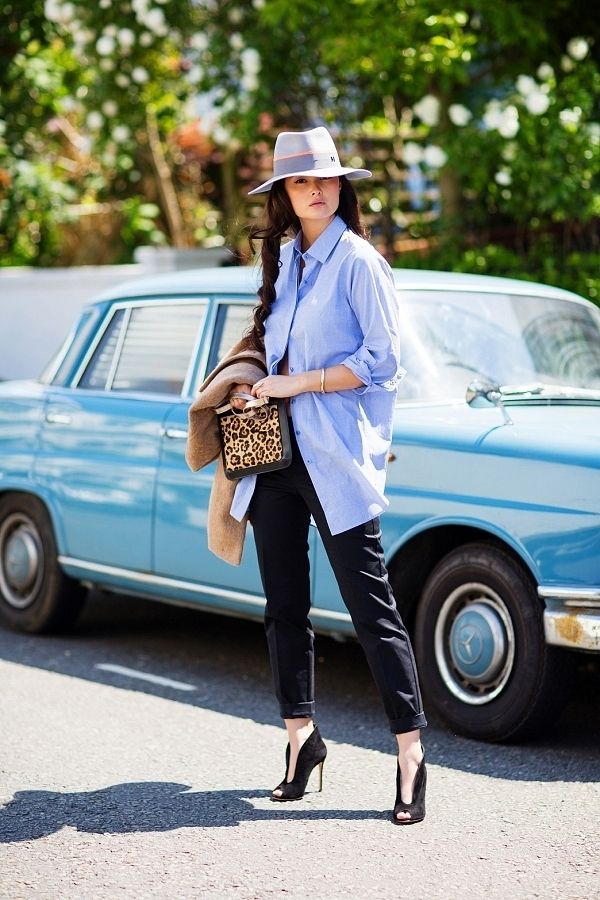 Breakfast
"I love a healthy breakfast at The Good Life Eatery on Sloane Avenue. I love the matcha latte and goodness bowl." 
Exploring the City
"I would recommend all the museums to those who haven't been before. The V&A, British Museum, Tate and National Gallery are all world class. I would go to Portobello on a Saturday and eat Falafel King for lunch, take a walk in the park, then drinks and dinner in Soho, I love Chinatown. I think the bus is the best way to get to know London. The tube looks like it makes geographical sense on the map but it doesn't in real life. Whereas with the bus, you can see where you are going and learn neighbourhoods and jump on and off whenever you want. Now you can pay with contactless cards, so you don't even need a ticket."
Her Must-go Eating Place 
"I love Kitchen W8. The food is amazing, delicious, unpretentious and affordable. The menu changes all the time so you have to see what is good at that time. I just love their puddings." 
Shopping in London
"I tend to shop in Chelsea, Knightsbridge, Sloane Street, Harrods and Brompton Cross. I love the traditional brands in London, like Lock & Co for hats. Bamford is a beautiful UK brand owned by Dayelsford, and French Sole is also very London."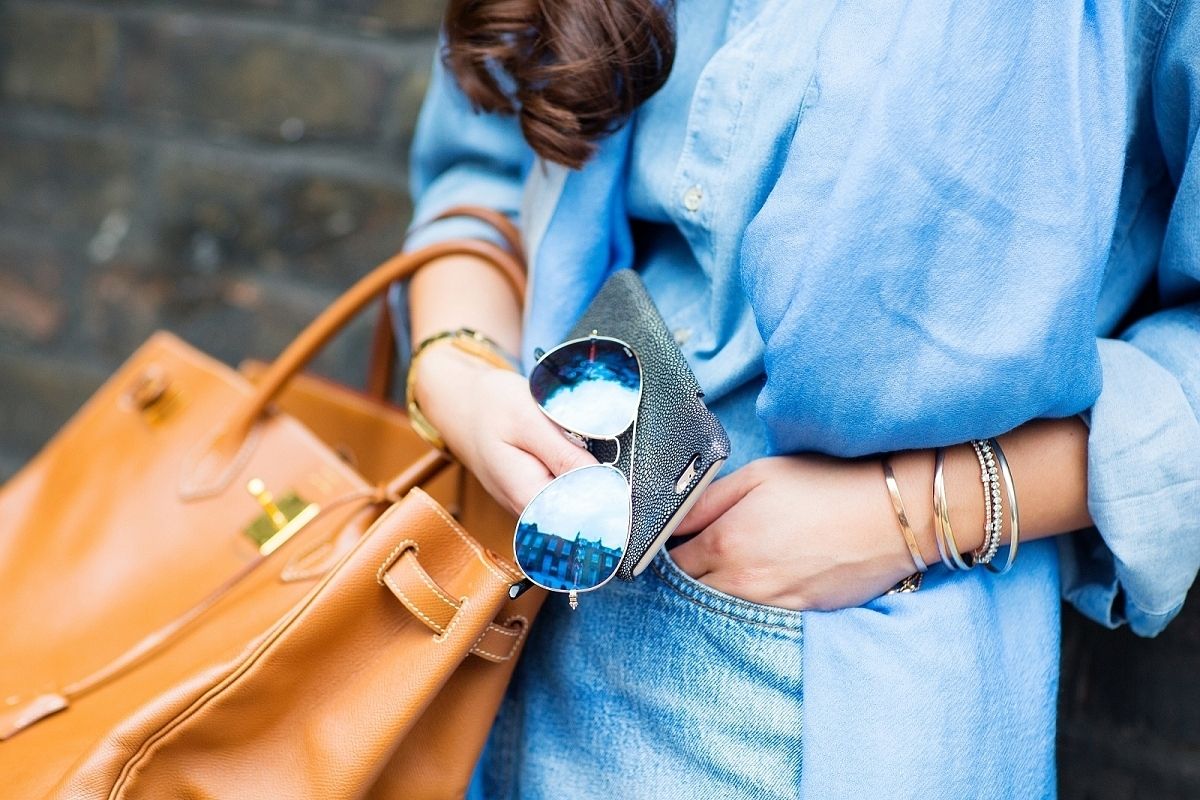 Credit: Peony Lim
Day Trip from London
"I love going to visit places like Woodstock, small beautiful towns where you can spend all day walking around, eating, shopping for antiques and visiting a beautiful national trust house or heritage site, my favourite being Blenheim Palace." 
City Escapes
"I love Cornwall. I love to head to St Ives for lunch at the Porthminster Cafe, visit the Hepworth Garden and Tate, then take the train back to Par. It's a short drive from Fowey where you can stay at any number of little hotels."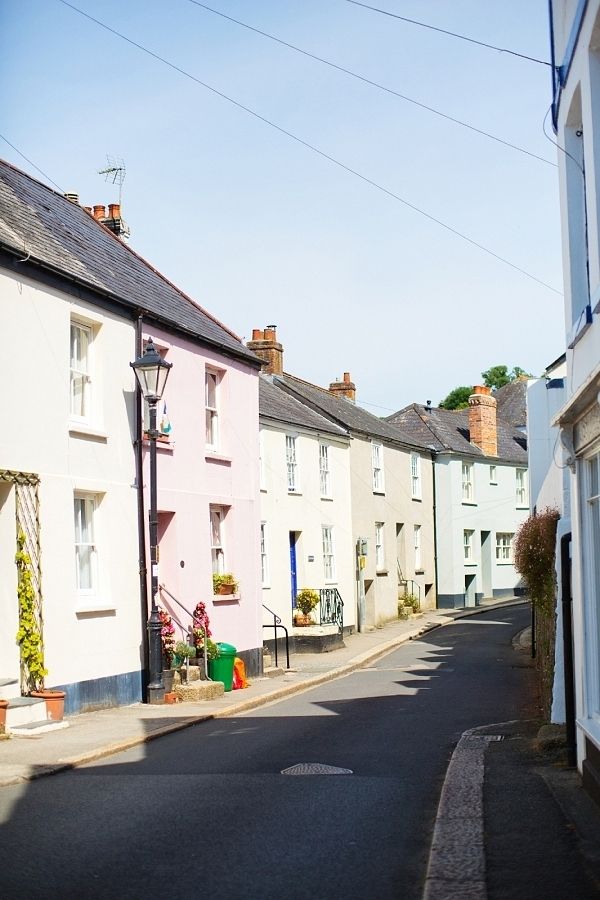 Cornwall. Credit: Peony Lim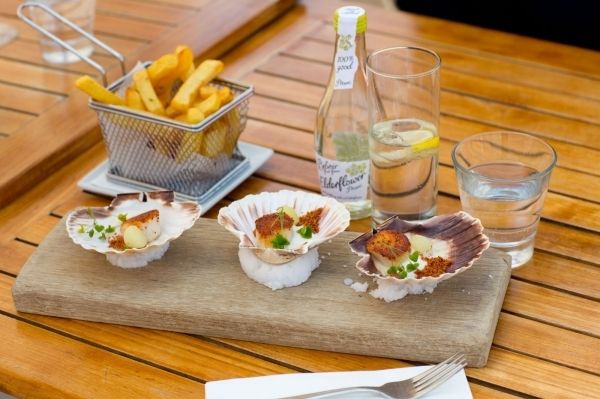 Porthminster Cafe. Credit: Peony Lim
Her Success as a Style Influencer 
"Sticking to my own aesthetic, and also the support of amazing photographers like Vanessa Jackman, Jason Jean, Tommy Ton, Phil Oh and Candice Lake have been really instrumental in my career. Life always inspires me. I love travelling and spending time with my loved ones, that's what inspires me. My advice is to be true to yourself, and if you're not afraid, you're not trying hard enough."