We couldn't wrap up the year without reminiscing about some of 2016's biggest fashion and beauty moments.
After all, there were so many noteworthy moments that shocked, surprised, redefined and just straight up blew us away. Along with some lighter moments, we also witnessed several fashion and beauty moments that broke barriers and helped make the industry more accessible and inclusive.
We can only hope that 2017 brings as much positive change.
Without further ado, here are some of the most impactful fashion and beauty moments of the past year.
Lady Gaga for Marc Jacobs
One of the most unforgettable runway shows of this year goes to Marc Jacobs fall/winter 2016. Earlier this year, the designer called on Lady Gaga to walk in his goth-inspired NYFW show, which ended with a standing ovation.
Any show where current It model Kendall Jenner takes a back seat for someone else is a show worth remembering.

Bella Hadid's waist-high slit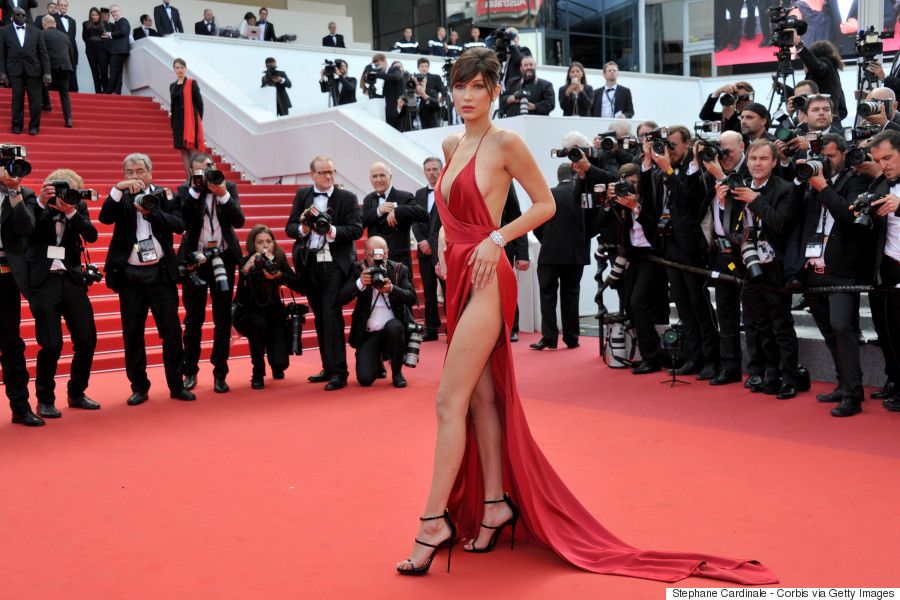 Lets take a moment to appreciate Bella Hadid outdoing everyone's thigh-high slit for all eternity. Hadid wore an unforgettable red dress by Alexandre Vauthier to the Cannes film festival.
As racy as the dress appeared, her stylist Elizabeth Sulcer later revealed there was a built in body suit underneath to avoid any unfortunate wardrobe malfunctions.

Alicia Keys goes permanently makeup-free
For singer Alicia Keys, a no-makeup selfie simply wasn't cutting it. It's one thing to go bare-faced for a moment, and it's an entirely different thing to be a public figure vowing to go makeup-free even on the red carpet, which is somewhat unheard of.

That's exactly what Alicia Keys is doing in the name of being true to herself stating, "It would be so amazing to just embrace each other how we are. I think the most important thing is you do what feels good for you."

James Charles for CoverGirl
Another hugely progressive beauty moment in 2016 was the appointment of the first male spokesperson for CoverGirl. YouTuber, James Charles was named the first Cover Boy and was met with mostly positive sentiments.
Hopefully, the beauty industry continues to make these kinds of strides in 2017.

Beyonce's entire "Lemonade" music video
Queen Bey is well known for making bold fashion and political statements. Her "Lemonade" video was a visual journey that sure made its mark on 2016.
Likely one of the most memorable music videos of the year, "Lemonade" touched on infidelity and the struggles of being a woman of colour. Beyond its important cultural messaging, the video also featured some unforgettable fashion moments courtesy of Norma Kamali, B. Akerlund and that unforgettable tiered yellow dress by Roberto Cavalli.

Blue Ivy Carter at the VMAs
Unlike North West, Blue Ivy Carter is far more elusive, especially on the red carpet circuit. We were all surprised to see the tot dressed to the nines alongside her famous mother at this year's VMAs.
Beyoncé's mini-me wore a gold tulle gown paired with coordinating high top sneakers by Giuseppe Zanotti, and it will be a decade before we can get over this adorable and epic moment in fashion history.

Melania Trump's "pussy bow" blouse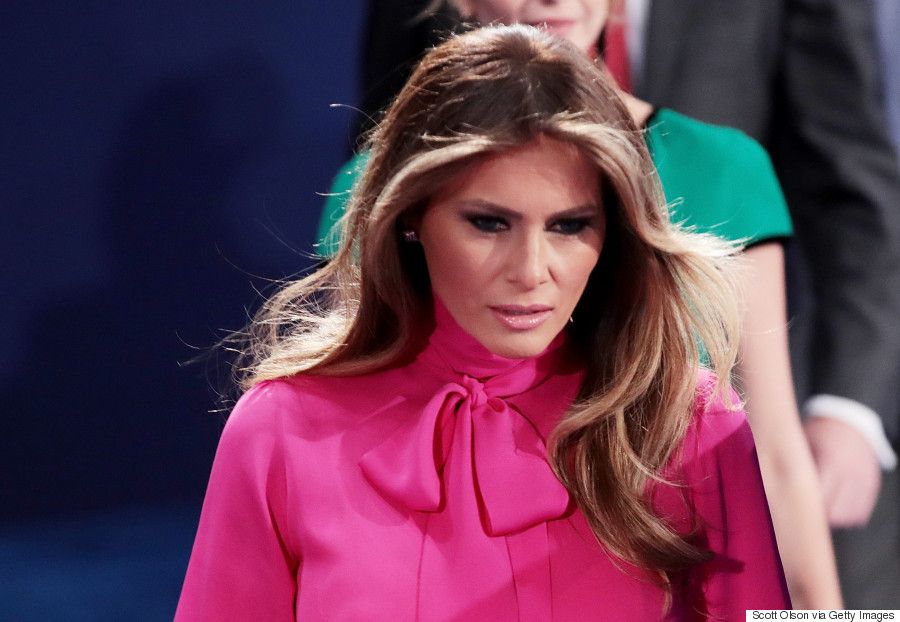 Statement or just a coincidence? The future FLOTUS happened to wear a fuchsia Gucci blouse featuring a prominent "pussy bow" in the days following her husband's controversial comments in regards to women's nether regions.
If the blouse in question had been worn prior to her husband's vulgar insults, it would have never made much of an impact, but has since become one of the most memorable fashion moments of 2016.

Rihanna's candy floss coat at Paris Fashion Week
In terms of street style, no one outdoes Rihanna. While Gigi Hadid and Kendall Jenner always look spectacular while strolling around L.A. and New York City, we can't quite put their street style looks in the same category as RiRi.
Earlier this year, she was spotted (because who could miss her?) in a super-sized pink coat by Ella Boucht. The statement coat that only the singer could pull off is still burned in our consciousness.

The Kardashian clan wears coordinating outfits to Yeezy Season 3
For better or worse, the Kardashians love to make a splash. It's hard to forget the entire family coming out in coordinating white, cream and nude ensembles to support Yeezy Season 3 back in February.
Kim even brought back her platinum blonde hair for the big event.

Nura Afia for CoverGirl
On the heels of CoverGirl's appointment of their first male spokesperson, the beauty brand stepped it up even further.
Diversity and inclusivity appeared to be one of their mandates in 2016 and they achieved that by featuring stunning Muslim YouTuber, Nura Afia as one of their So Lashy! BlastPro Mascara ambassadors.

Solange Knowles in "Don't Touch my Hair" and "Cranes in the Sky"
Not to be outdone, Beyoncé's little sister Solange released a new album and two music videos that also elicited a lot of discussion in regards to her beauty looks and the important message the video relayed.
Beaded braids, triangle hair, bold purple eye shadow, gold body paint and numerous outfits changes helped produce an extremely visual music video we won't soon forget.
By Jennifer Choy
This article first appeared in Huffington Post CA.