Include the blazer dress in your wardrobe this season and work it both at work and at play.
Credit: Le 21ème
Credit: Anen Clothed Cognition
With gender neutrality working its way into the fashion scene and into our wardrobes, designers are tweaking the good old masculine blazers in a new way to include a feminine touch. While the blazer dress is not something new and it was big with those huge shoulders pads in the '80s, the 2018 versions are much sleeker.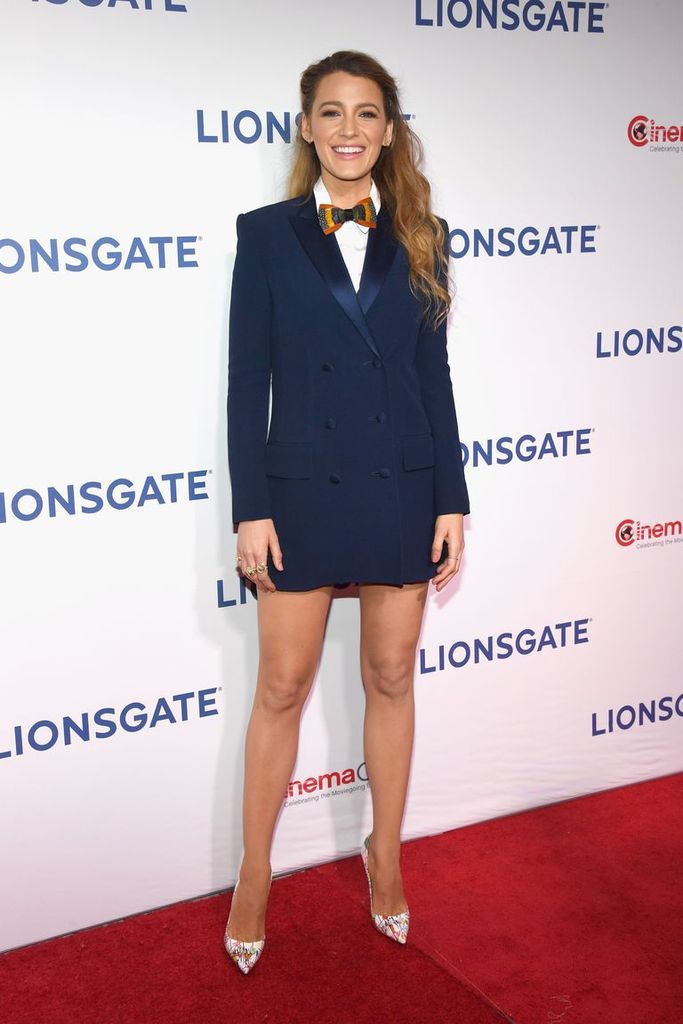 Blake Lively /Credit: Elle
Blake Lively appeared on the red carpet for Lionsgate Presentation at CinemaCon 2018 in Las Vegas with a custom Sonia Rykiel navy blazer, a dress shirt underneath and a multicoloured bow-tie and she looked all-time stylish and cute.
The blazer dress looks perfect both when you wear it alone or with a tee or shirt underneath. Shop some of our blazer dress picks below.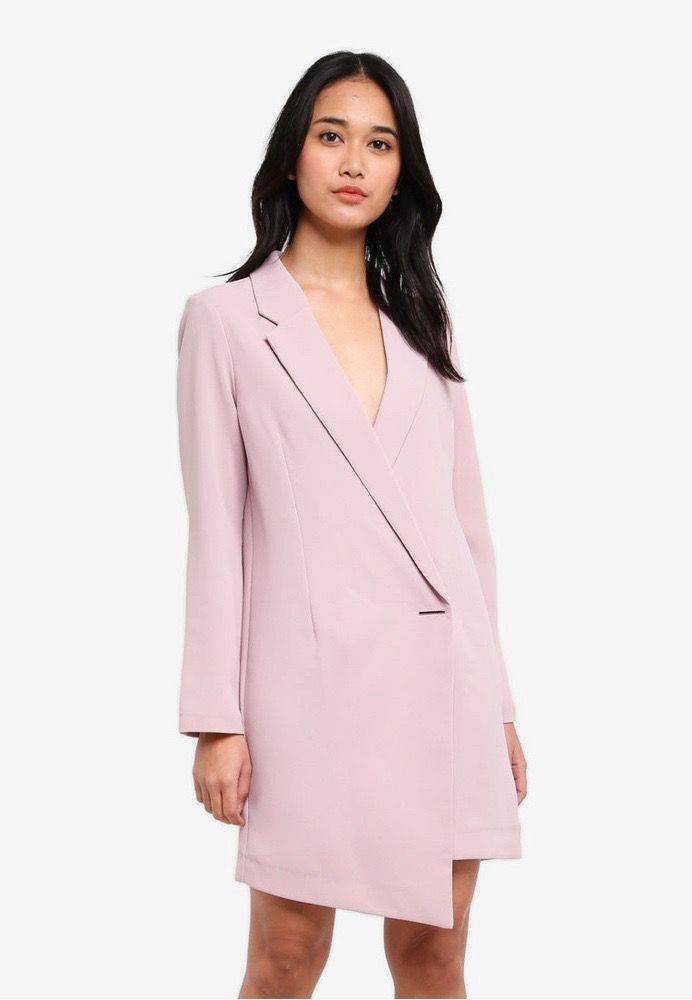 Credit: Zalora
Bershka stripe blazer dress in cream $89.05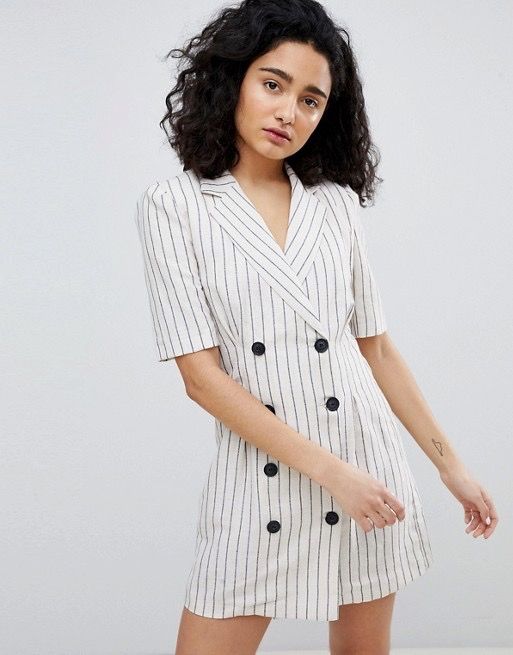 Credit: ASOS
Girls on Film Blazer Dress in Dogtooth $44.53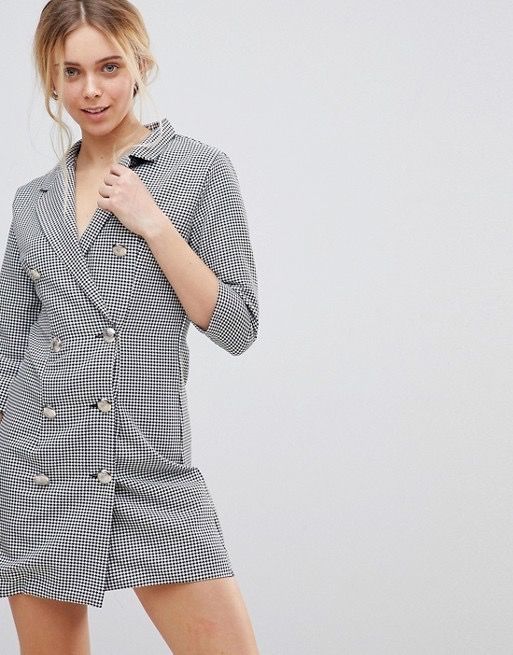 Credit: ASOS
Dressable Blazer Double Button Dress (Navy Stripe) $44.90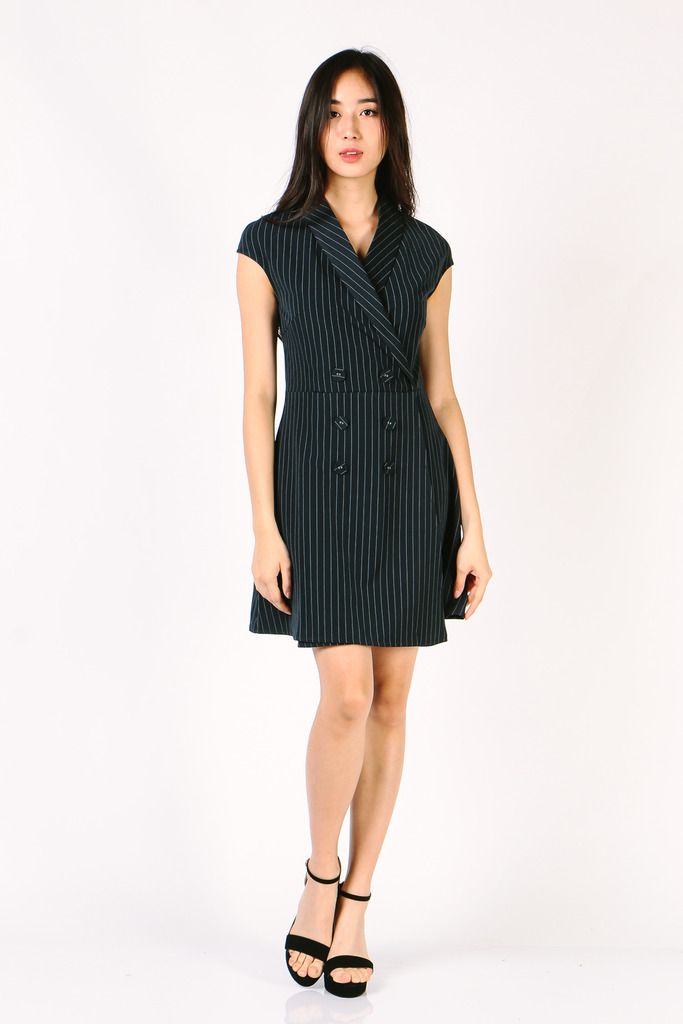 Credit: Dressabelle
Bershka Blazer-style crossover dress $69.90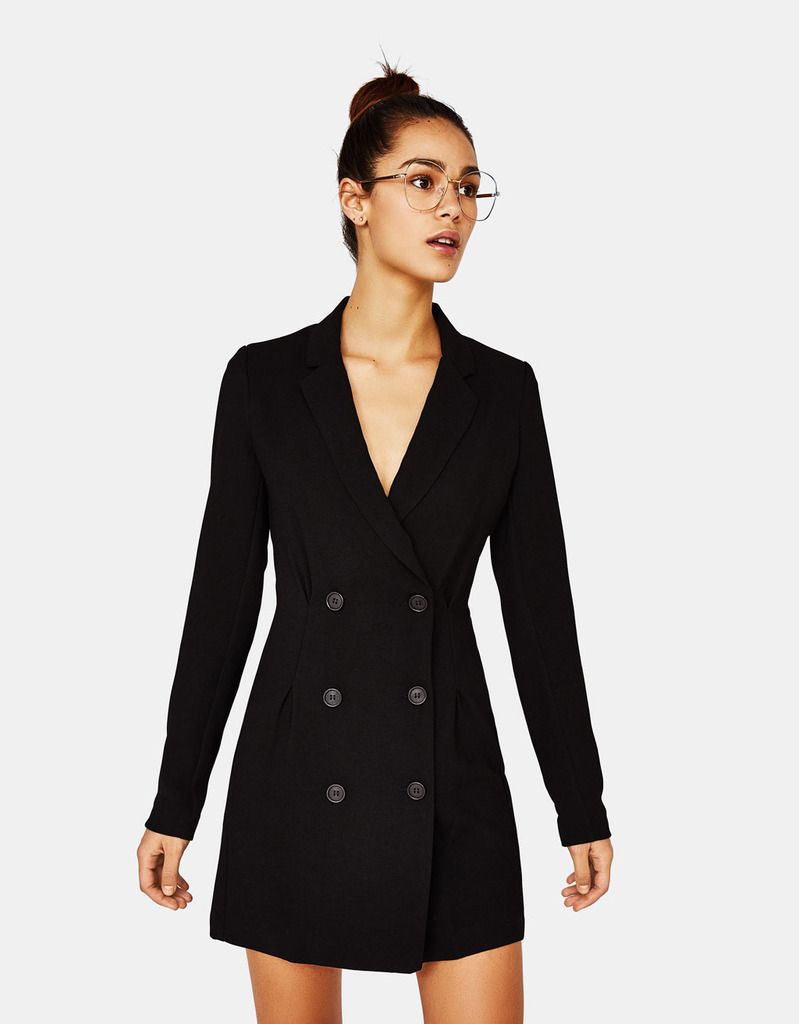 Credit: Bershka
Pull & Bear Striped Dress Jumpsuit Blazer $55.90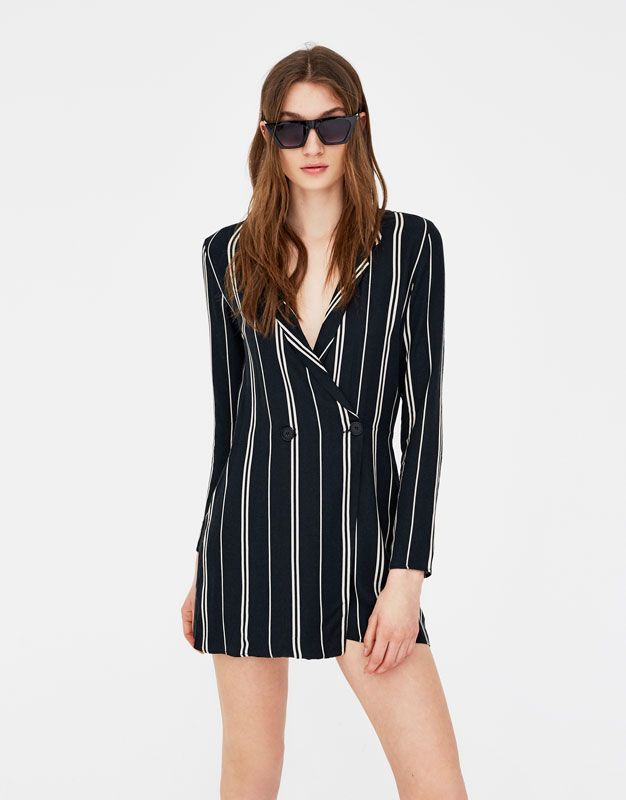 Credit: Pull & Bear