Layering necklaces. The fashionistas pulled it off with such ease, just like how they do oversized clothes and socks with open-toed footwear without blinking an eye.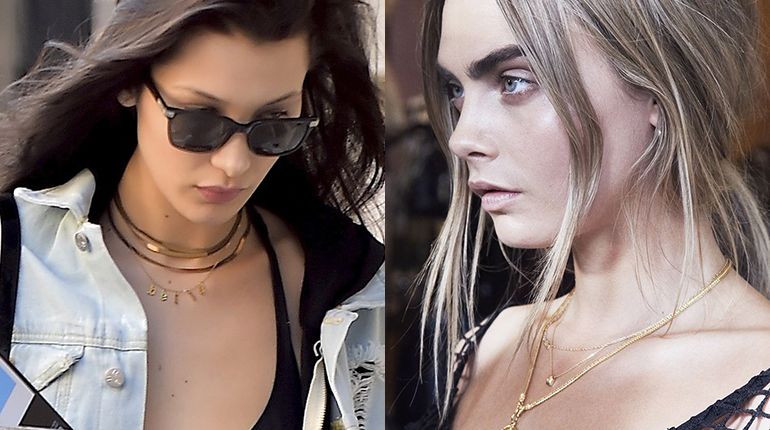 Bella Hadid and Cara Delevigne /Credit: W Magazine/ Pinterest
If you ever attempted layering necklaces and ended up taking them all off out of fear that you'll look OTT, or worst, because they all end up in a tangled disaster, you are definitely not alone. As much as we want to do it like a pro, it is never easy to pull it off and still look like it is done effortlessly while looking all stylish at the same time.
Here's a guide for every one of us to master the jewellery game and make sure we know how to layer necklaces like a pro for our next OOTD.
1. Three is not a crowd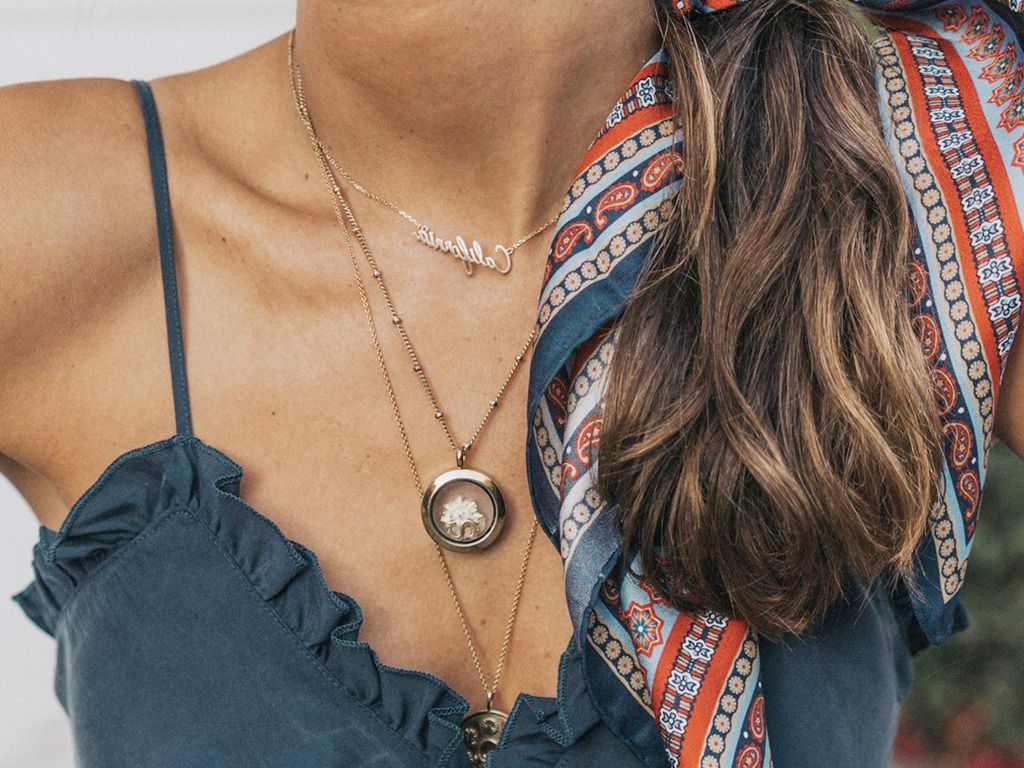 Credit: Clique Inc
While there is no hard and fast rule to how many necklaces to wear for layering, you can stick to layering at least three necklaces to make sure that you achieve the correct look.
2. Vary the lengths
Credit: Not on the High Street
Stagger the length of your necklaces to make sure that they do not overlap each other and all of them can be seen clearly. This way, you can prevent them from tangling together too. Chokers can be considered to be the shortest one for a start. Alternatively, just go with a shorter chain.
3. Keep to similar designs
Credit: Not on the High Street
For the more conservative ones, stick to similar designs for your necklaces to ensure that the look is consistent. Thin chains are a good option.
4. Play with different textures
Credit: New Jewellery Design
If you are someone who is open to bolder looks, go ahead and play with different designs and textures. Layer beads, pearls, metals, stones, and fabric necklaces over one another and let the contrasting textures and colours pop your look.
5. Stack chokers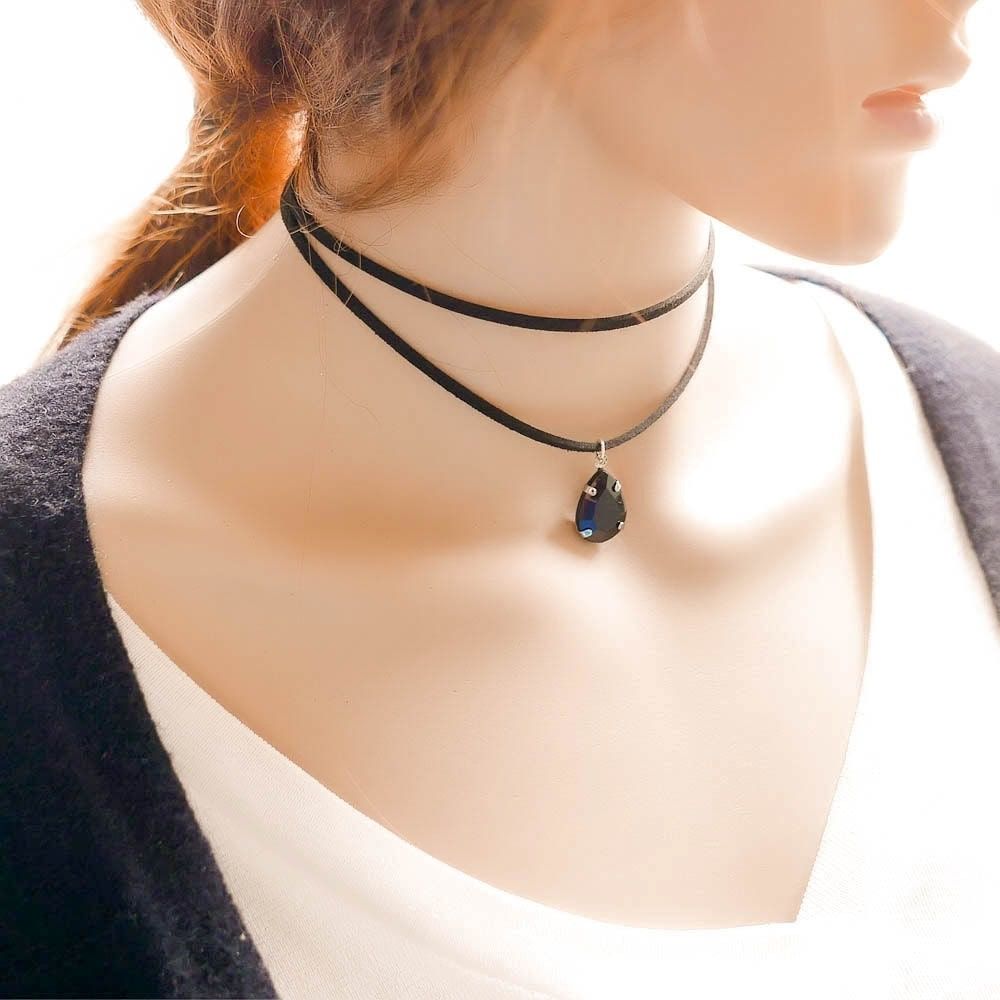 Credit: Jewellery Craze
Try stacking chokers too if you do not like your necklaces long (well, I hate it when they dip into my fishball soup!). You can stick to a variation of the same design, and get a little more playful with contrasting ones.