2015 was the year of the beaded red carpet naked dress. It's time to move on. Please!
Dear Fashion,
You're tired. It's time to retire some of your old ways and do what you are supposed to do best: move forward. Here are nine trends you should seriously consider saying goodbye to in 2016.
1. Obnoxious Luxury Headphones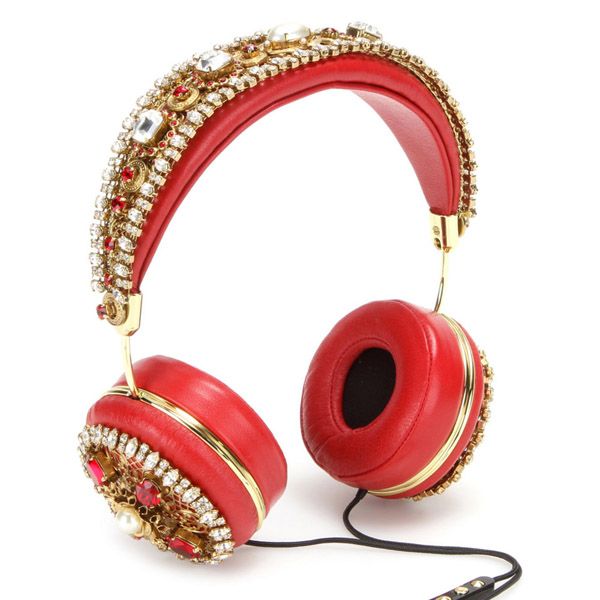 Credit: MyTheresa.com
These embellished red leather headphones by Dolce & Gabbana cost $6,995. Fashion editors and magazines are obsessed with them, but the truth is, they are obnoxious and when the revolution comes, the people wearing them will not be saved.
2. Mass-Culture Luxury Homages
Credit: Moschino
Don't get me wrong, I love the theatrical joie de vivre of a Jeremy Scott-designed Moschino runway show as much as the next fashion editor, but what felt fresh and clever two years ago now just feels gimmicky. Besides, does anyone actually want the cast of the Super Mario Bros. video game printed on their $1,000 handbag? It doesn't even look good.
3. Ugly Shoes
Credit: Getty
Speaking of things that don't look good, what is up with fashion's seemingly boundless obsession with truly hideous shoes? Monster boots are the most recent iteration of this particular trend, which has included everything from clunky, square-toed Mary Janes to fur slippers.
During the last New York Fashion Week, a colleague seated next to me at a show pointed out the clunky black Alexander Wang flatworm Frankenstein boots worn by another editor and said, "Oh my god. I want those. I have to have them!"
"But they're hideous," I said.
"I know, right? I love a really ugly shoe. Can't get enough. Gimme gimme gimme."
No thanks. I'll pass.
4. Celebrity Fashion Collections
Credit: Getty
I'm talking to you, Yeezy, with your $1,000 sneakers and your baggy-saggy sweatshirts that owe more to the pioneering fashion efforts of designers like Rick Owens than to any actual design skill on your own part. Enough already with these overpriced, overblown celeb fashion labels. It would be one thing if the clothes were actually good and indeed there are celebs out there who have real fashion chops — Victoria Beckham, the Olsen Twins — but these are most definitely the exceptions in a sea of uninspiring and underwhelming celebrity-driven fashion labels.
Of course, as long as people keep buying this crap, companies (and celebrities) will keep making it. So really, the power to end this trend rests with consumers. The day you stop buying it is the day they will stop making it.
5. Reselling Fast-Fashion Designer Collaborations on eBay
Credit: eBay
It was no surprise when the Balmain x H&M collection sold out online in minutes or people waited outside the stores for days for the opportunity to shop the collection in person. It was also no surprise when, immediately following the sale, people began reselling the collection on eBay at ridiculously inflated prices.
$2,500 for a jacket that retails for $399 and probably cost $50 to make in the first place — WTF!?!? Some would call that supply-and-demand economics, but I think greed is a more apt description. What makes these collaborations so great is the way they open the worlds of these high end designers to people who would otherwise be priced out of such things. When you exploit that for gross personal gain, you're no better than a used car salesman turning back the odometer on an old truck.
At a VIP pre-shop for the collection in New York the day before its release, I overheard a stylist waiting outside say that she was planning to grab as much as she could and have her friend sell it for her on eBay. "I'll keep one or two things for myself," she said. "I always do, but I never actually wear any of it." It's this kind of gross consumerism that is destroying the environment and our faith in each other.
Buy what you like because you love it and you are going to wear the shit out of it, then leave the rest for someone else to buy and love the shit out of. In other words, don't be an asshole.
6. Excessive Nudity on the Runway
Credit: Getty
There was a time not too long ago when nip slips and sheer butt panels were considered provocative and surprising, but nowadays it just feels exploitative. For one thing, the models being asked to wear these ridiculous approximations of clothing are often underfed and underpaid teenagers. At worst, designers who dress their models in as little is possible are telling us how they feel about real women and their real-world need for clothes that both cover, flatter, and empower them. It's misogyny is what it is. And, at this point, it's also just plain tired AF.
7. Stripping Models Down to Their Underwear to Sell Clothes (and Female Empowerment)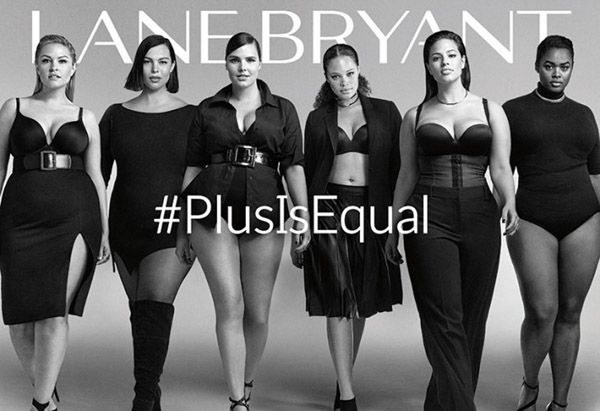 As great as the fat-positive movement has been in recent years and as important as it is that it continue to grow, its use as a marketing tool for mass brands like Lane Bryant to sell clothes just feels disingenuous, especially when the models in question are wearing little more than swimsuits and underwear. It's even more disturbing when these models are tokenized by designers who are more interested in capitalizing on the trend of body diversity than they are in actually addressing the fashion needs of full-figured women.
Credit: Sophie Theallet
If these brands really do believe that women of all sizes are beautiful and worthy of consideration and respect, then they should stop stripping them down to their underwear and actually dress them.
8. Immobilized Arms
Credit: Getty Proenza Schouler / Forever 21
Speaking of clothes you can actually wear, can everyone just agree that this whole arms-strapped-to-your-sides thing that has been popping up everywhere from Proenza Schouler to Forever21 is easily one of the stupidest things to happen to womenswear in the last ten years? When did the inability to raise your arms become a desirable trait? Add a pair of shoes you can't walk in and shapewear so tight you can't sit in and you're well on your way to becoming a human Barbie doll. Of course, that's the very definition of #goals for some people, but for anyone looking to live a life of substance and action, there is no place in their wardrobe for clothes that don't even allow you to so much as scratch the top of your head.
9. Red Carpet Naked Dresses
Credit: Getty
Like runway nudity, there was a time when nude-illusion dresses on the red carpet felt fresh and titilating. But by the time Beyoncé, Kim Kardashian, and J.Lo showed up to this year's Met Gala in what essentially amounted to three versions of the same barely there dress, the trend had pretty much run its course. We get it! You're hot! Your body is a testament to the effectiveness of your restrictive diets and relentless exercising (not to mention the artistry of some highly trained doctors). And as much as we love to see your bodacious bods in all their curvy, bedazzled glory, it's time to give it a rest. At least for a little while. You can wear real clothes again. Seriously. It's fine. The world will still follow your every move with obsessive devotion.
Source: Cosmopolitan