Move over deep cleavages, thigh gaps, and thigh brows. Hip cleavage is now the new sexy.
Credit: FameFlynet
Who else do we look to but the It fashion girl squad to check out the latest trends and fads that they came up with. Bella Hadid had a new trick up her hips sleeves and we have to agree that it is sexy.
Bella Hadid had been spotted on various occasions donning a high-leg bodysuit with a pair of low waist pants, showing that bit of skin at her hip bone area. That's the hip cleavage we were talking about.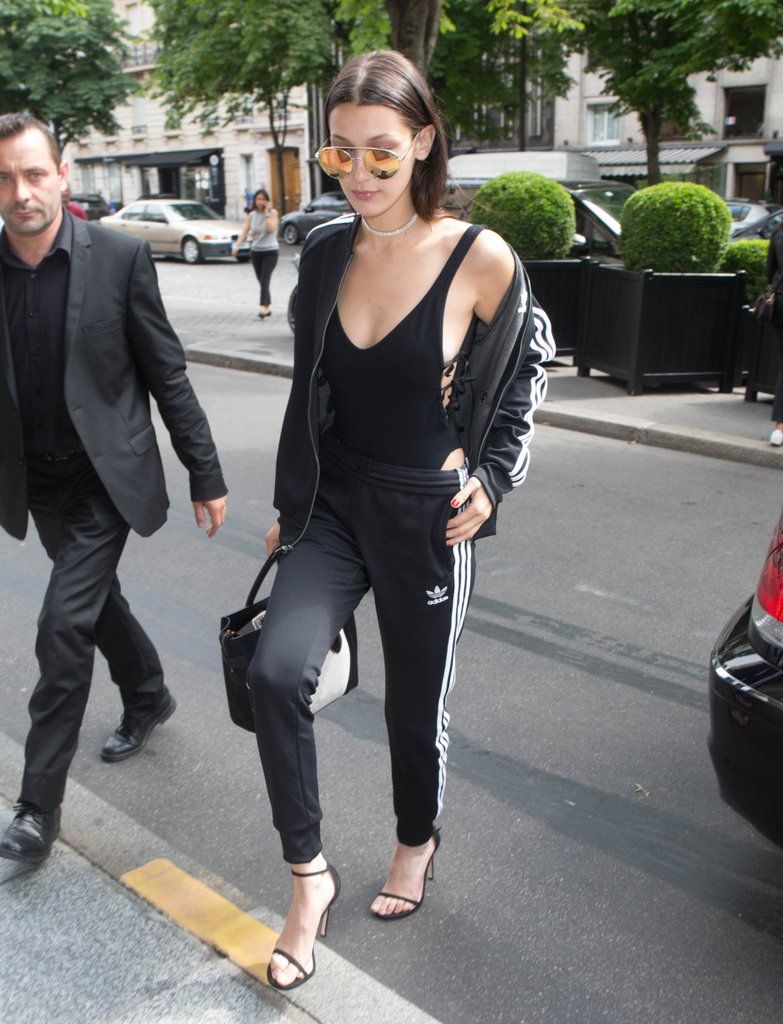 Credit: FameFlynet
She's not alone, though. Kylie Jenner also posted a photo of herself with her hip cleavage showing on her Instagram some time back.
It isn't too difficult to recreate this look. Go shopping for some high-leg bodysuits and low waist bottoms to get started. You can take a cue from Bella Hadid and go the athleisure way, or go a little more dressy with a low-waist skirt in a luxe material. It's your call.