Given her petite frame, you might think that Cyndi is free of body woes. Yet, the truth is, like every woman, the fashion editor have one or two trouble spots that she pays particular attention to when getting dolled up (though she's all for the embrace your body message). If you've ever wondered how to dress your troubled spots, why not read on for some flattering clothing options from the true blue fashionista yourself?

Trouble Spot 1: Boyish Frame
"It's really frustrating having a boyish frame and no curves to work with, as it makes me appear less feminine. To create the illusion of curves, I stick to the concept of "slim plus volume". It might sound complicated but you can choose to either volume your top or volume your bottom. For the former, just go for a voluminous top and a slim bottom. A great combination will be oversized top or statement sleeves blouse with a pair of slim-cut jeans or tight skirt. As for adding volume to the bottom, a tiered skirt over a slim top or baggy sports pant with a cropped top will do the trick."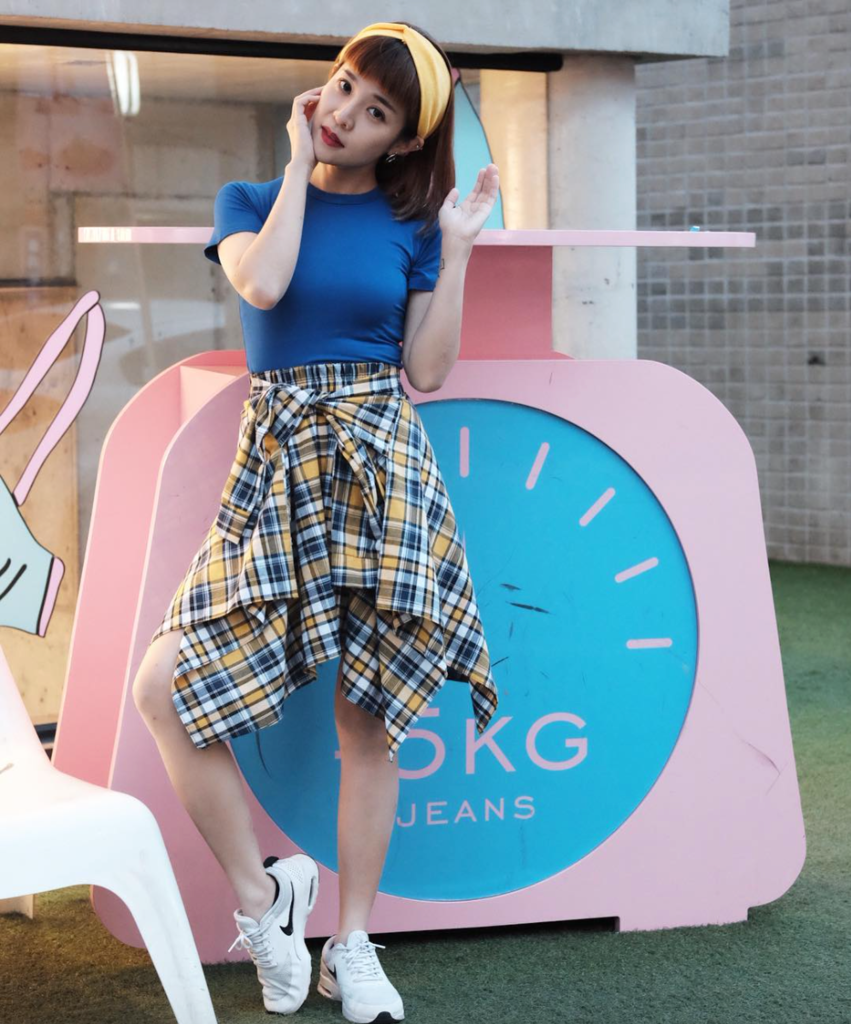 "For days, when I feel like donning on a pretty dress, I will add a belt in muted colours without any embellishments to create a waist."
Trouble Spot 2: Height
"Don't get me wrong, I'm totally loving my petite frame, but there are days when I do want to create an elongated silhouette in my photos. On days like this, I will opt for a pair of high-waisted bottoms, for it shortens my torso, and makes my legs look longer and more elegant. The legs-to-torso ratio creates the appearance of height more than you might think! Otherwise, I will pick a pair of flared pants that drapes over my shoes and make sure that the fit is snug down the length of my thighs before the flare begins.  For this creates the impression of a couple of extra inches of leg while focusing on my slender lines for a great overall effect."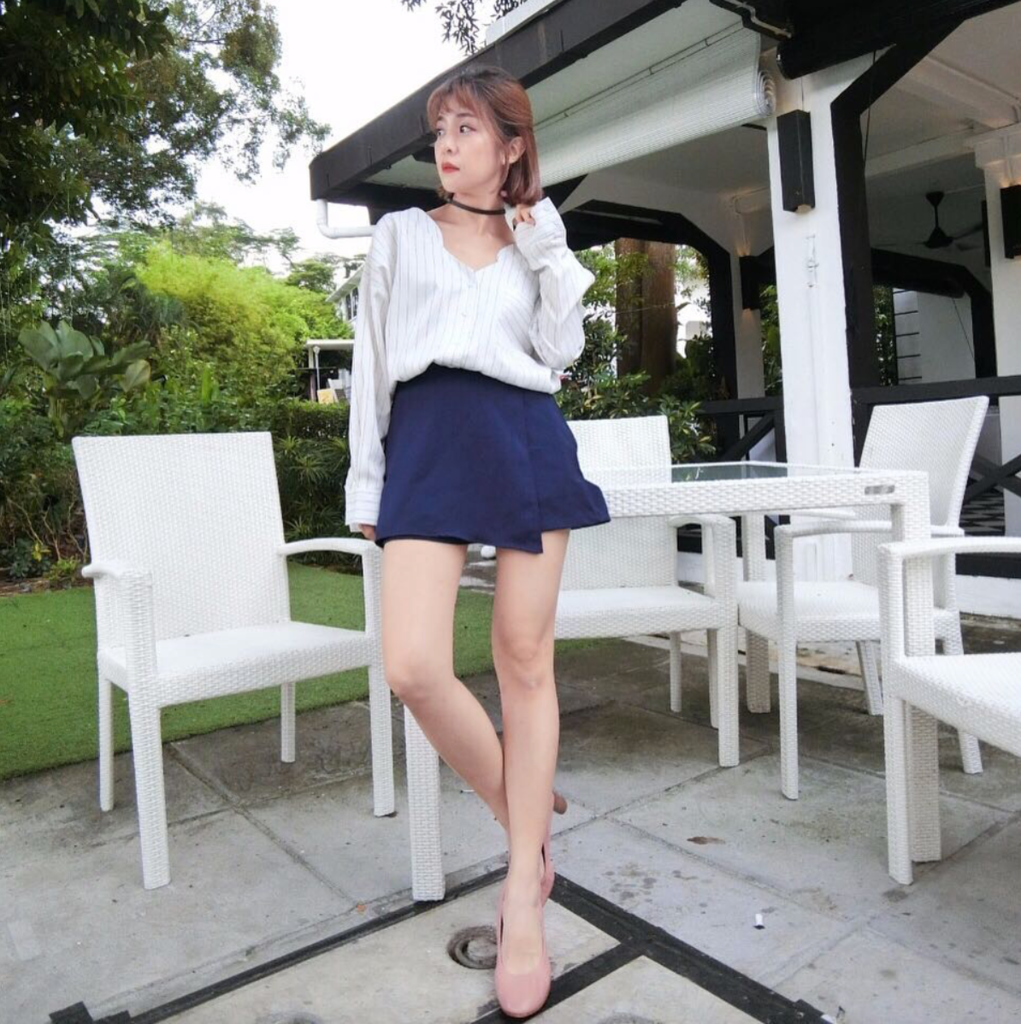 "I would recommend going short and showing off your legs to appear taller too.  Remember to finish the look with your pair of favourite heels."
Trouble Spot 3:  Food Baby
"I have a food baby (that I lovingly named Edward) that becomes really obvious after a meal and it bothers me a lot. Thankfully, I can easily disguise it with the layering technique. Layering shifts the focus anywhere but my tummy, and I would say both waterfall and straight designs work well to create a nice vertical line which elongates my silhouette and divert the attention away from my tummy."
Cyndi believes that dressing right is only a temporary solution to conceal her tummy, and only finding the root cause of the problem can she really bid goodbye to it. She shared that her food baby is mainly due to her recurring bloating episodes, and has managed to alleviate it with the consumption of Health Domain Fruits & Vegetables Enzyme Powder (HDFVEP).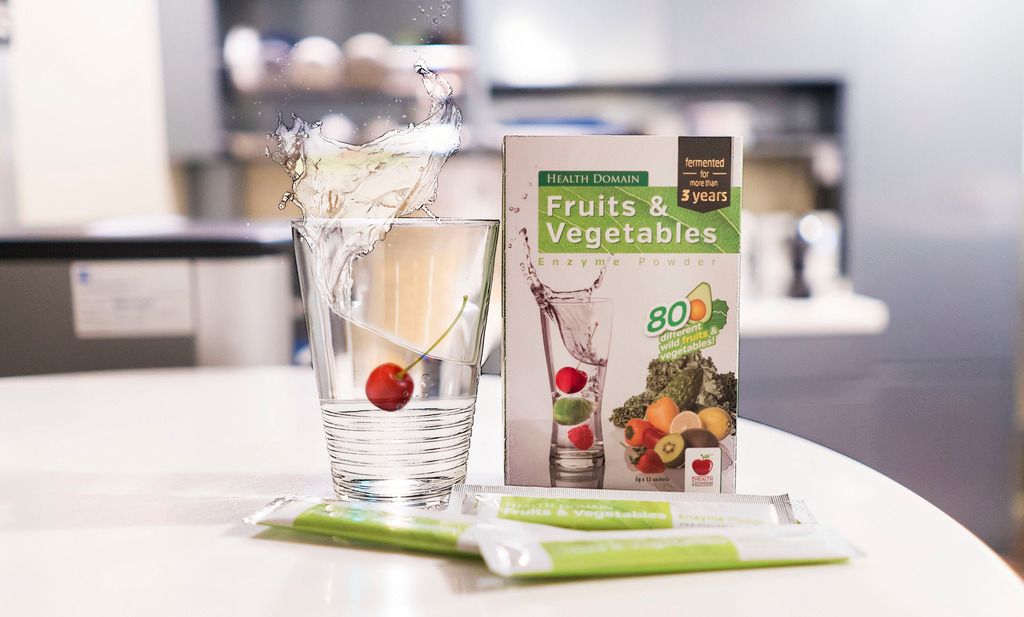 If you have a food baby like Cyndi, we suggest trying the HDFVEP. When the body lack necessary enzymes to break down food, the food can sit in the digestive tract, and start decaying and creating gas (which lead to bloating). HDFVEP contains enzymes from over 80 different ingredients that help the body to break down food into nutrients better. This enables the body to absorb the nutrients more efficiently before the gas-inducing bacteria has a chance to create problems [1], thus essentially reducing bloatedness and in turn, makes our tummy less protruding.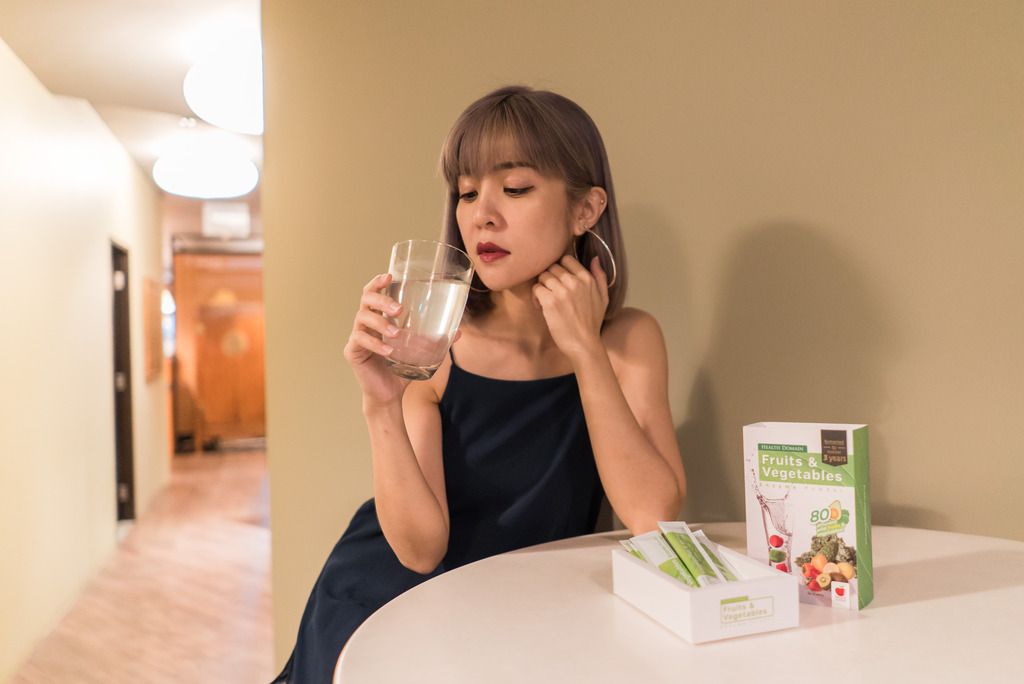 Other than the beneficial enzymes, the product also contains both inulin and beta-glucan. In which, the former
(a prebiotic)
is able to ferment and feed the healthy intestinal microflora that populates the gut. During the fermentation, the growth of beneficial microflora is enhanced, while the growth of potentially harmful yeast is reduced; hence improving the good-to-bad microflora ratio
[2]
. For the uninitiated, the ratio has been shown to influence our overall wellbeing.  Whereas, beta-glucans are able to modulate the immune system, but rarely over-stimulate it. Thus helping the immune cells to achieve a well-coordinated attack against pathogens in the body, and this makes them an excellent immune system booster.
Say goodbye to your tummy with HDFVEP like Cyndi does too!
The product is available on Health Domain's website. Visit here for more details or to purchase.
References
[1] Roberfroid, M. N. (2005) Introducing Inulin-types Fructans, British Journal of Nutrition, 93, pp.13-25
[2] Akramiene, D. ,Kondrotas, A., Didziapetriene, J. and Kevelaitis. E. (2007) Effects of Beta-glucans on the Immune System, Medicina (Kaunas), 43(8), pp.597-606