K-pop girl group, EXID, released their new single, "Lady", last month and we got to say that they perfected their '90s hip-hop street style look in their music video.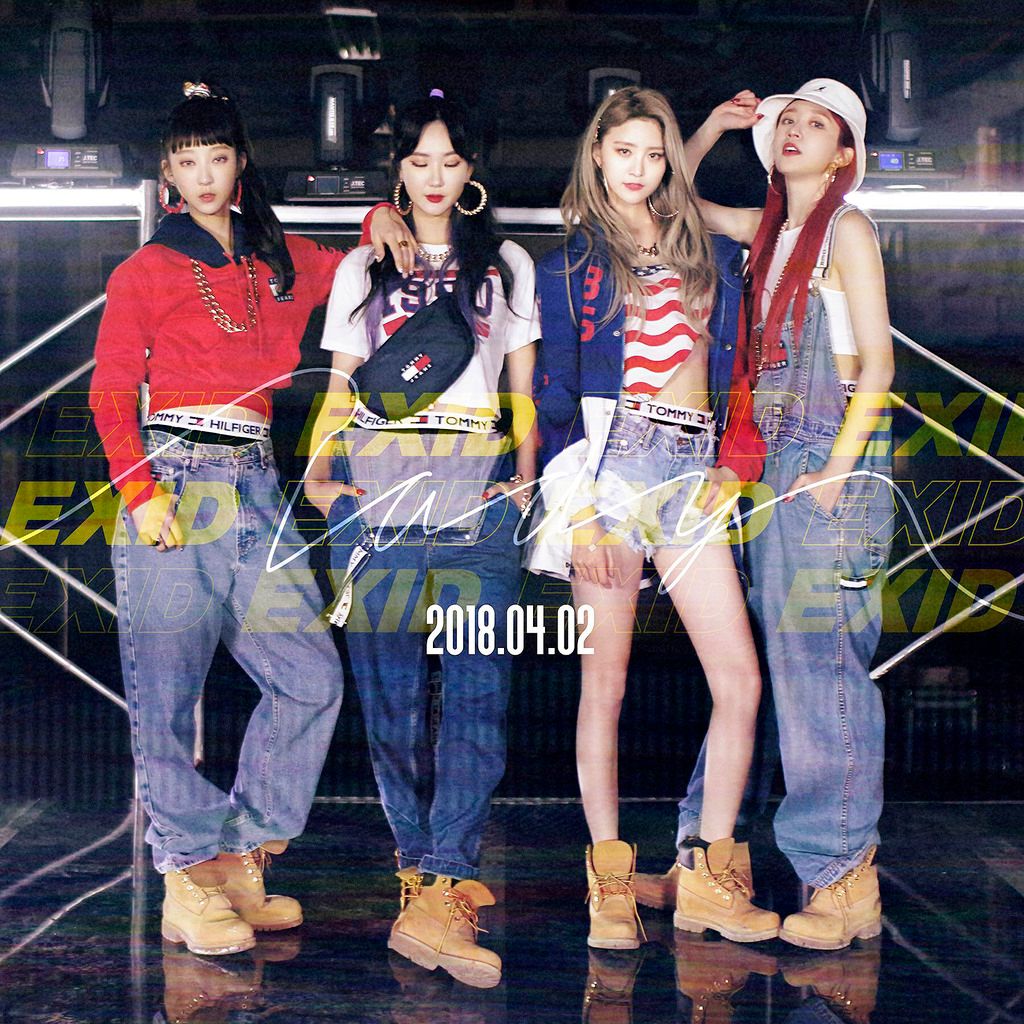 Credit: Soompi
Unlike the sexy look that they went for in last year's "DDD", "Lady" was more playful and filled with retro vibes of the '90s. They were dressed in Tommy Hilfiger outfits that reminded us of the artistes like TLC and Aaliyah. Let's take some cues from EXID and learn how to pull this hip-hop street style look together.
1. Bright colours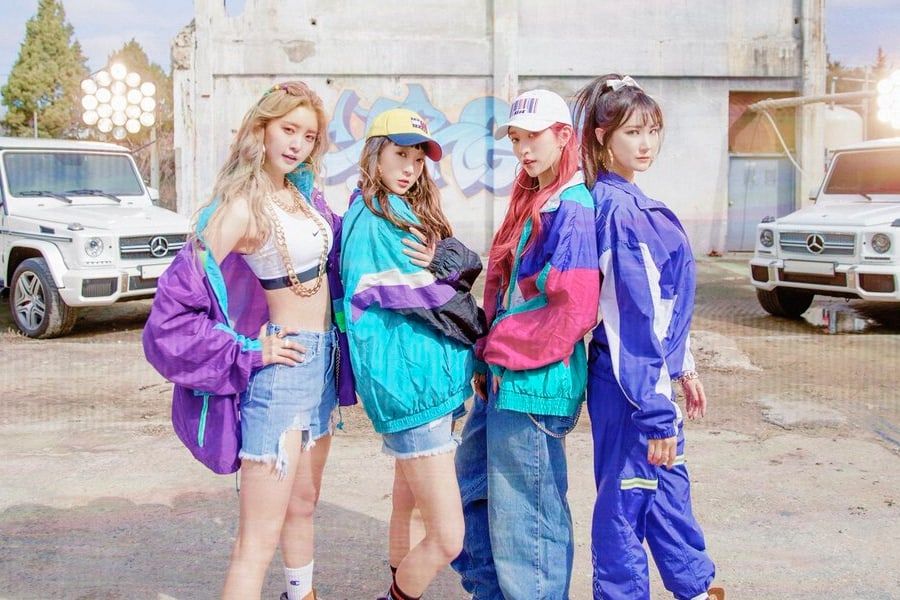 Credit: Soompi
K-pop bands are known for their bright colours from their hair to their outfits which pop their whole look. Pull contrasting colours together or try colour blocking for more impact.
2. Bold accessories
Credit: Soompi
Credit: Banana Culture Entertainment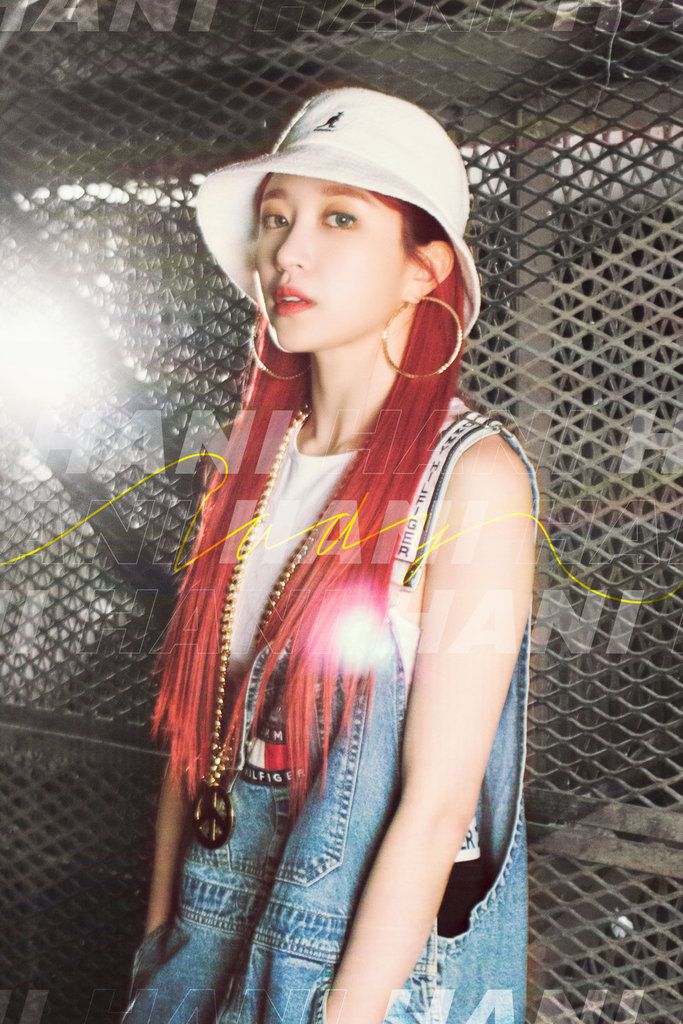 Credit: Banana Culture Entertainment
Go big with accessories with thick gold chains, huge hoop earrings, tinted sunglasses, fishnets, beanies, bucket hats, colourful hair ties, and scrunchies.
3. Fanny packs
Credit: Banana Culture Entertainment
Fanny packs made a big comeback last year and the trend is expected to stay for a while. For an updated way to wear the fanny pack, wear it across your body like Le did in the photo above.
4. Caps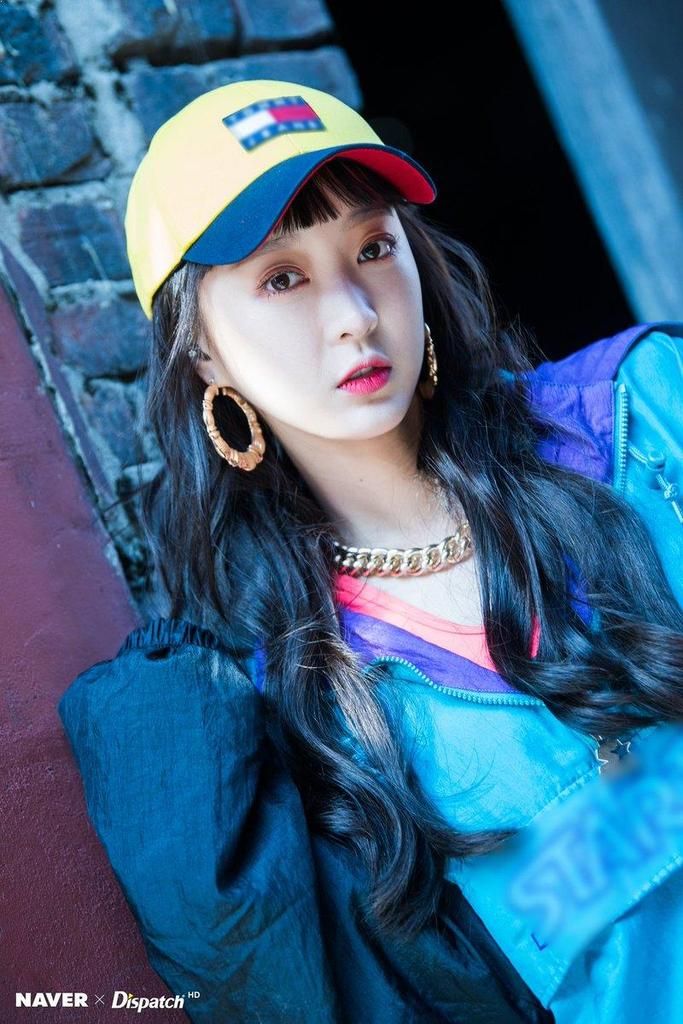 Credit: Naver X Dispatch
Credit: Naver X Dispatch
Put on caps for the ultimate street fashion look and to jazz up any plain outfit. Remember to go for curved-brimmed caps instead of the flat-brimmed ones that are so 2008.
5. High waisted bottoms with cropped tops
Credit: Soompi
High waisted bottoms were the go-tos in the '90s, and when paired with a cropped top, they always elongate the legs.
6. Timberlands

Credit: Soompi
Which shoe brand was even bigger than the Air Jordans in the '90s in the hip-hop culture? Definitely Timberland! Think Wu Tang Clan and even later on, Aaliyah.
7. Visible underwear band
Credit: Banana Culture Entertainment
Wearing your inner wear on the outside is definitely a '90s idea. Who can forget those famous Kate Moss Calvin Klein ads with the Calvin Klein band showing above her jeans' waistline? EXID members are seen with the visible Tommy Hilfiger band in "Lady" to channel those street fashion vibes from the '90s.
8. Oversized

Credit: Naver X Dispatch
Don't be afraid to put on oversized items out of fear that you will look shapeless. Take a cue from EXID members on styling oversize items and you will be on the right track. The key is to have a balanced silhouette instead of wearing oversized apparels from top to toe.
1. Oversized jackets over cropped tops
2. Oversized top with shorts, mini skirts, or skinnies.
Hope you managed to get some tips from EXID to pull off your next '90s hip-hop look. You can watch the full MV below.