Continuing from part 1 of the post last week, let's look at what's going to be trending for the next few months. Tip: there is no need to revamp an entire wardrobe. To work trends from the runway to our everyday life, pick out key details and work them into our classic staples.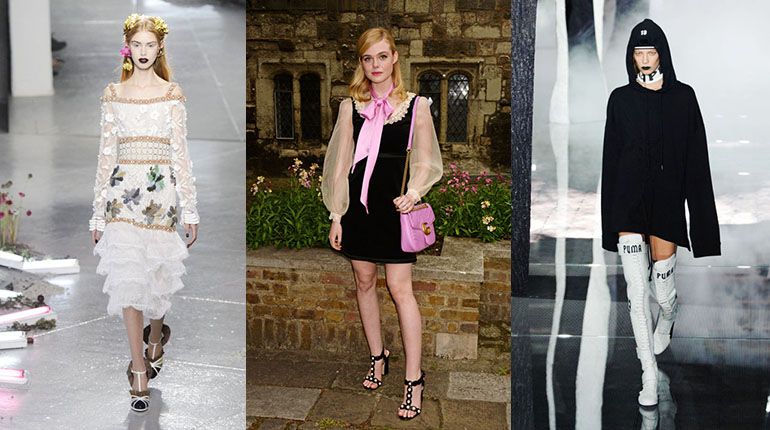 1. Chinoiserie inspired
References to the Chinese culture were pretty prevalent at the Fall/Winter runway and we can safely assume that it is going to be an upcoming trend for the next season.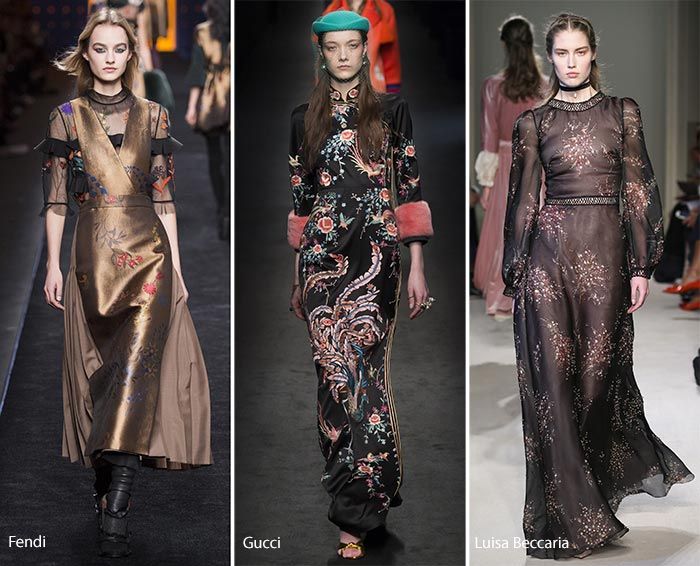 Credit: Fashionisers
2. 80s Glam
We talked about the comeback of the '70s last week, but the glamourous '80s are not to be forgotten. Think brights, graffitis, big bows, and one-shoulders. You may even want to throw in some fishnet stockings if you are bold enough.
Yves Saint Laurent, Credit: Denim Jeans Observer
Elle Fanning wearing Gucci, Credit: Style Mag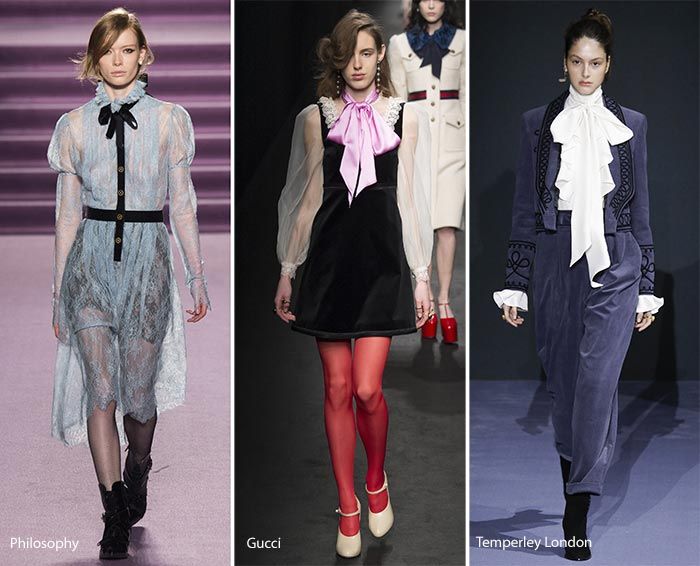 Credit: Fashionisers
3. Suits
Up the professionalism with the menswear-inspired suit. Hand-in-hand with the gender blur trend, we are expecting the women's suit trend to be going on for some time. The mixing of the two genders is now an official fashion statement.
Credit: Fashioners
Credit: Fashioners
4. Tailored sporty
Athleisure is not over as yet, but we are seeing more sporty silhouettes that are more tailored and sharp.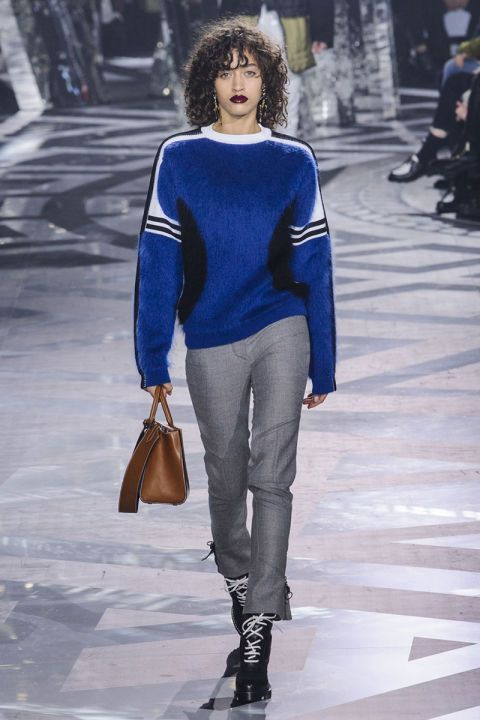 Louis Vuitton, Credit: Imax Tree
Versace, Credit: Imax Tree
5. Romantic
Lots of lace, florals, and blush, the romantic look is bringing out the inner girl in us. Stick to dusty pink instead of the overly sweet baby pink shades for a more lady-like look.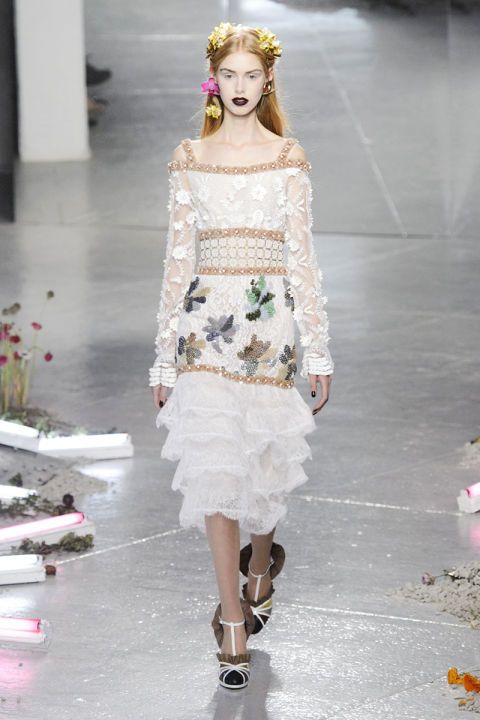 Rodarte, Credit: Imax Tree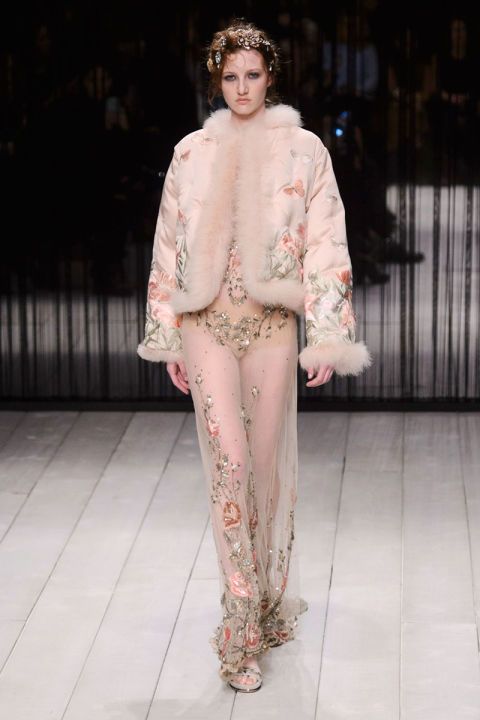 Alexander McQueen, Credit: Harper's Bazaar
6. Street style
From sweatshirts, bombers to beanies, we are seeing designers taking elements from the streets and fusing them with their designs. The slogan tees from Spring/Summer are staying for the moment, and why not take a cue from the street style photographers' Instagram accounts for some inspirations.
Vetements, Credit: Harper's Bazaar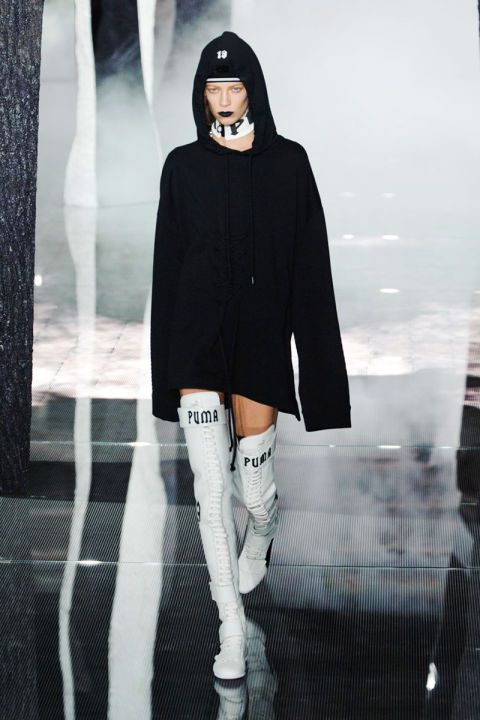 Fenty X Puma, Credit: Imax Tree