Tie-dye was big in the '60s, and the last time you saw tie-dye was probably in the '90s, or during your art and craft lessons when you had to create one with your art teacher. However, with so many tie-dye pieces popping up on the runways during the different Fashion Week showcases, you know that tie-dye is now back with a vengeance.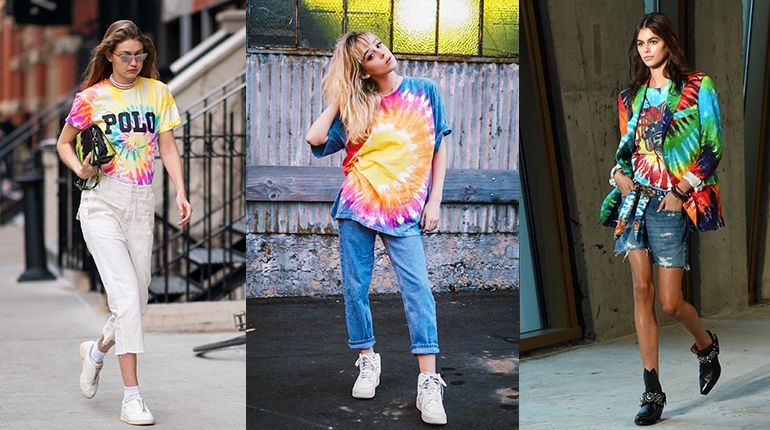 Gigi Hadid was seen in a tie-dye tee for her off-duty style, and Beyoncé was spotted in a tie-dye mini dress on her beach holiday. Besides the numerous celebrities that have incorporated tie-dye into their Spring 2019 wardrobe, tie-dye was also spotted on the fashion influencers and street style stars that graced the Fashion Week shows.
However, instead of wearing the print how it was done in the past (think tie-dye tees with denim shorts for that surfer girl look), do it the 2019 way. Style them up and give them the glam factor they deserve. Match them with full skirts or tailored pants; get a tie-dye blazer, pants suit, or a maxi dress for a bolder look, and accessorise them with the unexpected like pearl necklaces, heels, and embellished boots. If bright tie-dye prints are a little too much for your liking, go for pastel tie-dye hues because they scream 2019 too.
Let's take a look at how the celebrities are wearing the groovy print and learn a tip or two from them.
Beyoncé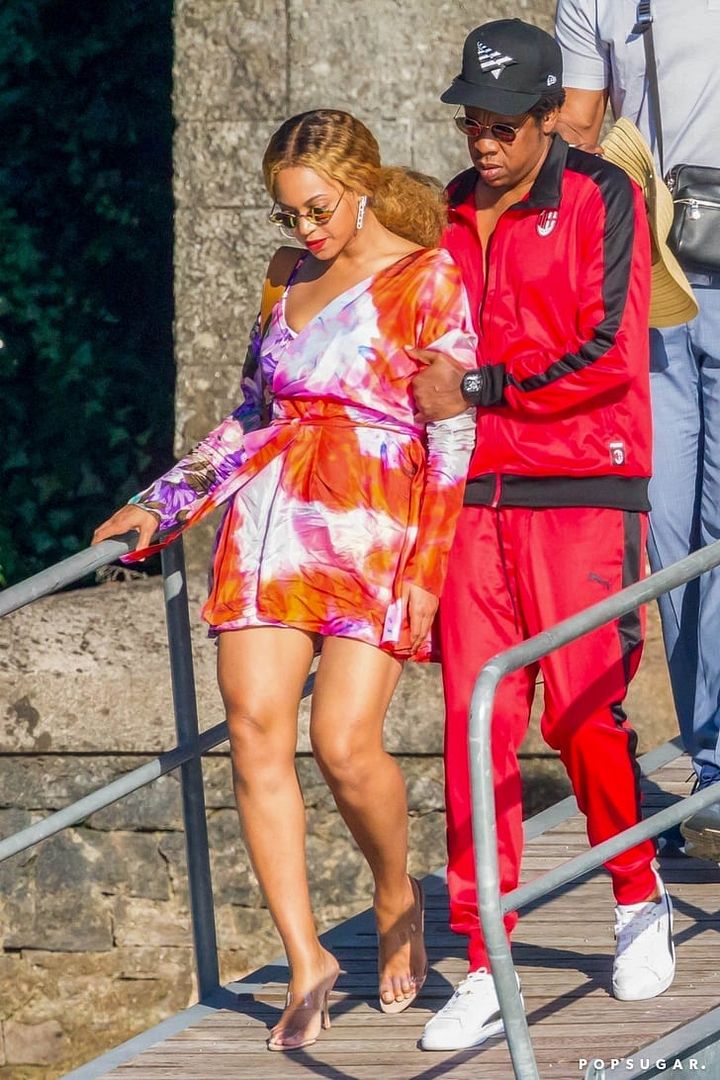 Credit: Backgrid
Gigi Hadid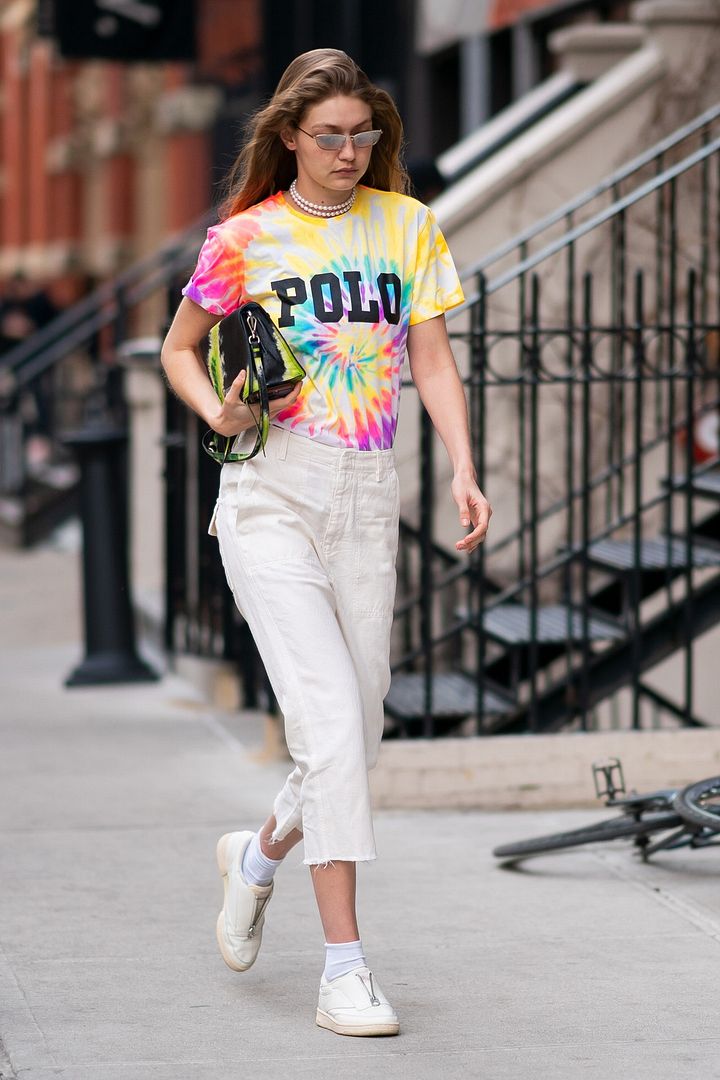 Credit: Gotham/ GC Images
Devore LeDridge
Credit: Pinterest
Karlie Kloss
Credit: Instagram karliekloss
Credit: Popsugar AU
Rachel Brosnahan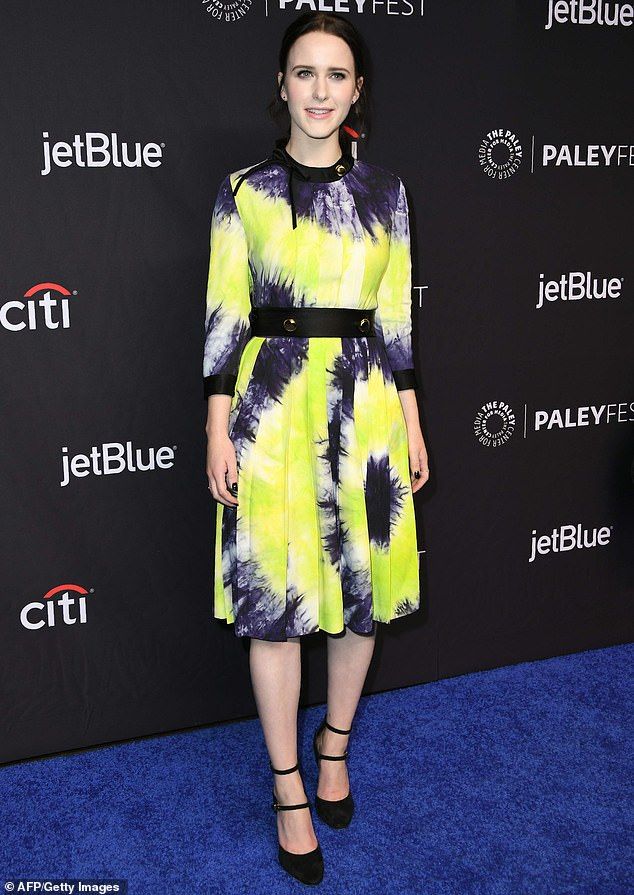 Credit: Getty Images
Sienna Miller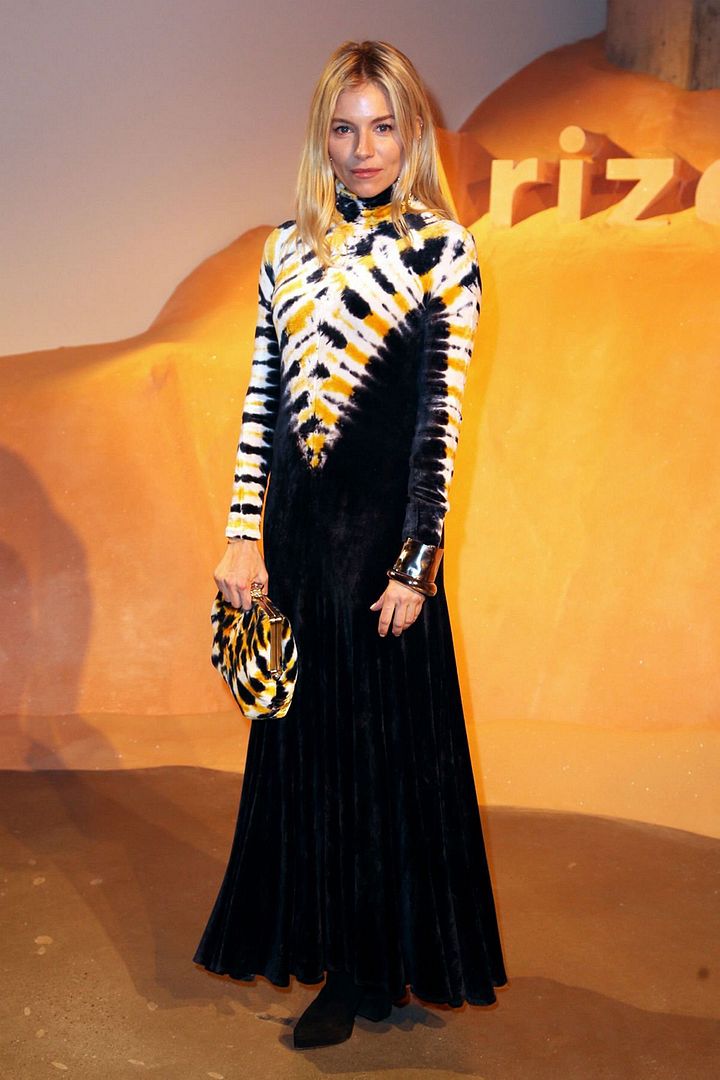 Credit: Independent
Stephanie Coker Aderinokun
Credit: Daily Advent