Who said that our shoes must be matching?
Calvin Klein Fall 2017, Celine Spring 2017, Moschino Fall 2017 /Credit: Imaxtree
Now take a step outside the box and rethink this. We have one left foot and one right foot, so why stick to one colour when you can wear two? Or why stick to one design when we can have two?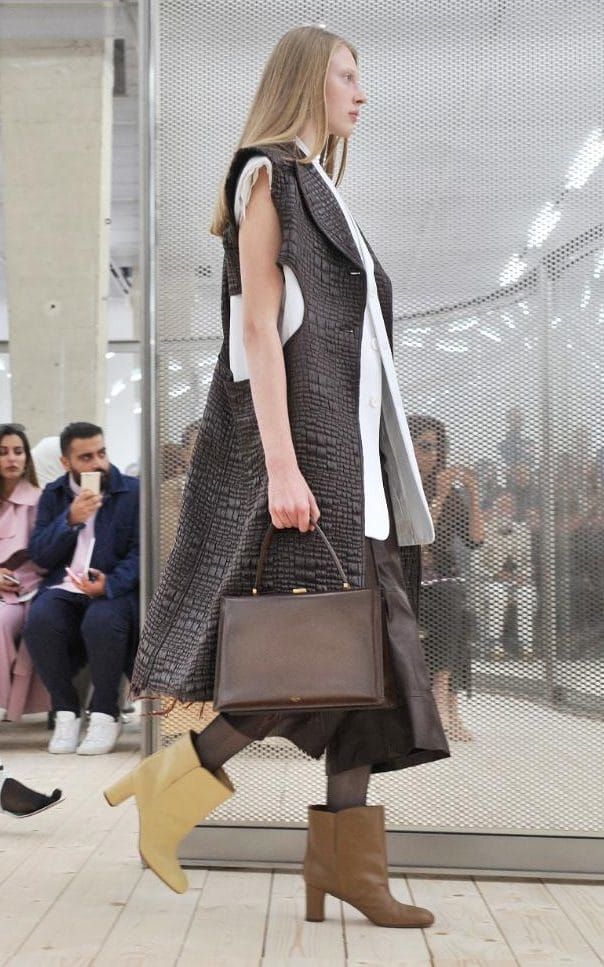 Celine's spring 2017 fashion show /Credit: Telegraph UK
Celine's spring 2017 fashion show /Credit: Telegraph UK
All thanks to the Celine S/S'17 runway show, the mismatched shoe trend is gaining momentum and having its moment on the fashion scene recently. However, I really need to mention that Japanese footballer Makoto Hasebe first wore it back in World Cup 2014.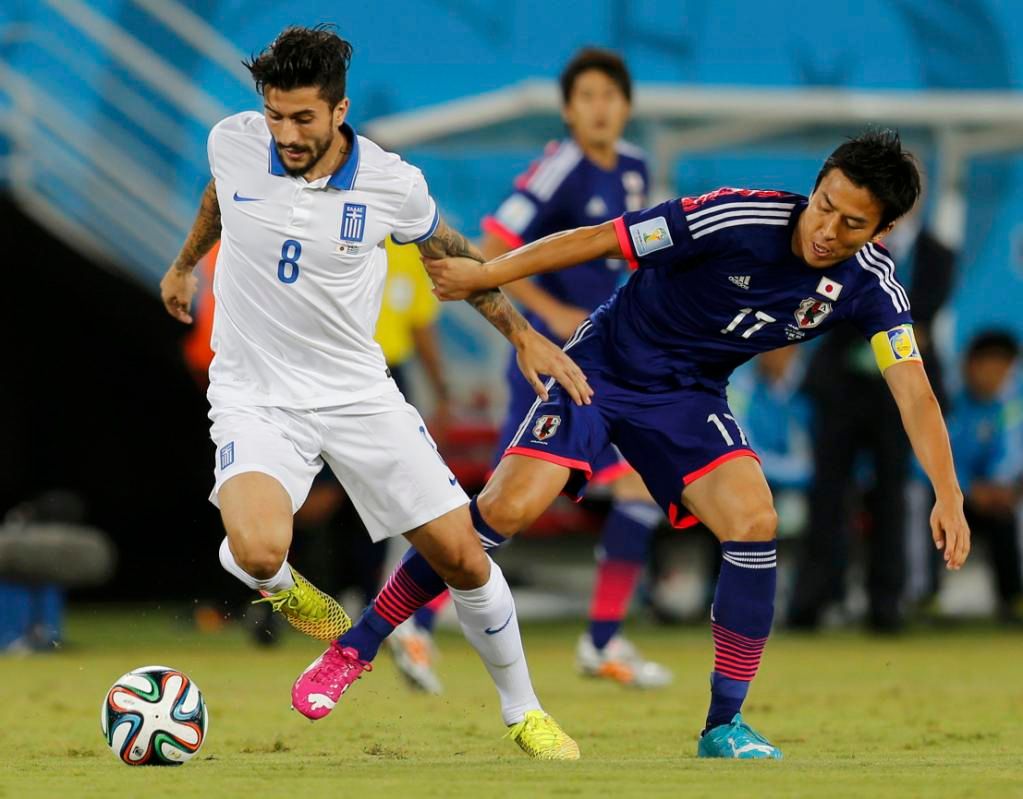 Interestingly, Makoto Hasebe was seen in mismatched football boots back in World Cup 2014 /Credit: My Heart Beats Football
If you are game enough, it's time to give this a shot because life is too short to be rigid.
How to wear the mismatched shoe trend
The easiest way to get started is to get two pairs of shoes in the same design but different colours. For example, the same style of ankle boots one in black and one is brown. It doesn't matter what colours you choose as long as they complement each other. If you are picking a cool colour for your right shoe, then make sure that the left shoe also belongs to the cool colour tone family.
However, one point to note is to make sure that you don't pick two entirely different shoe cuts or designs. Why? Because you may injure your ankles or your knees since they are not balanced. Besides, that will be really uncomfortable and cause unnecessary strain on your back.
Now that we got things straight, let's take a look at how the celebrities and the street style stars are wearing the trend.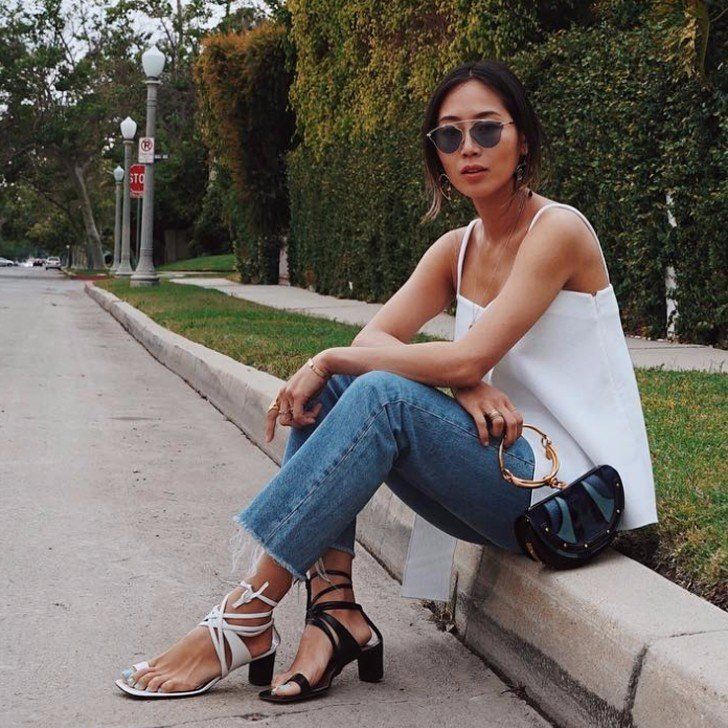 Aimee Song /Credit: Instagram @songofstyle
Jaden Smith /Credit: Splash
Naomi Harris at Academy Awards /Credit: Remix Magazine
Credit: Tiateilli
Credit: Pinterest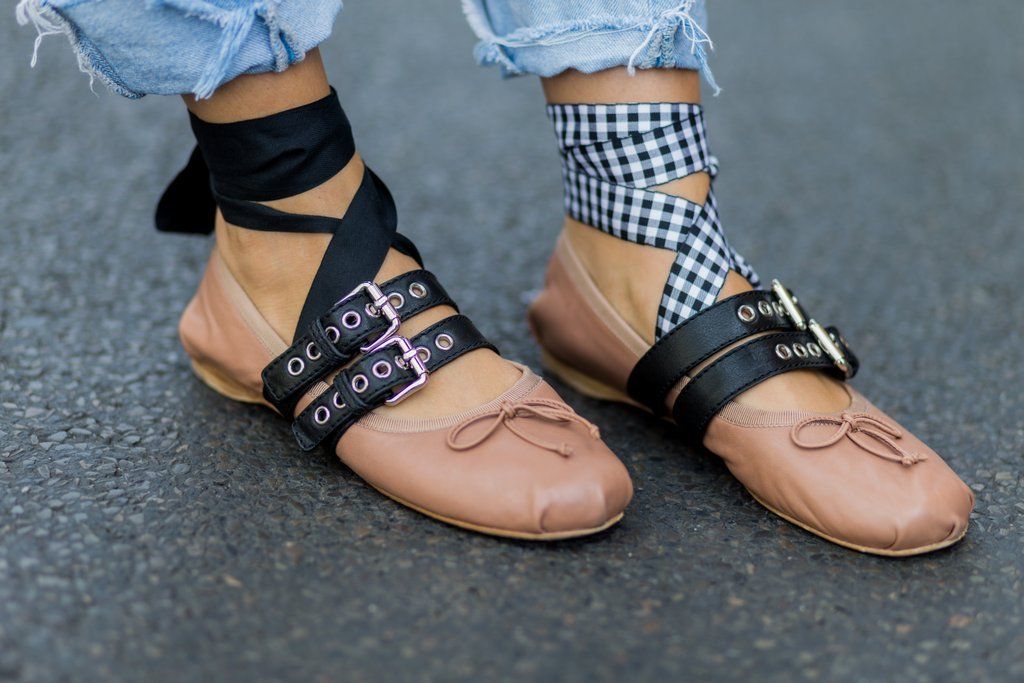 Miu Miu Ballet Flats /Credit: Pop Sugar