I have got so many of my favourite football and basketball teams' jerseys sitting in my closet and I often pair them with my jeans or shorts. Loyal sports fan? Yes. Fashion girl? Definitely not.
The supermodel Hadid sisters seemed to have figured out this sticky situation - how to wear a jersey to show loyalty to your favourite teams without looking totally uncool, and we are ready with our papers and pens to take down notes.
Gigi Hadid and Bella Hadid are known for the styling and inspiring fashion ensembles. The sisters attended a New York Rangers Hockey game and turned up in the team's jersey to show support. However, it was how they styled their jersey that won the fashion game yet again.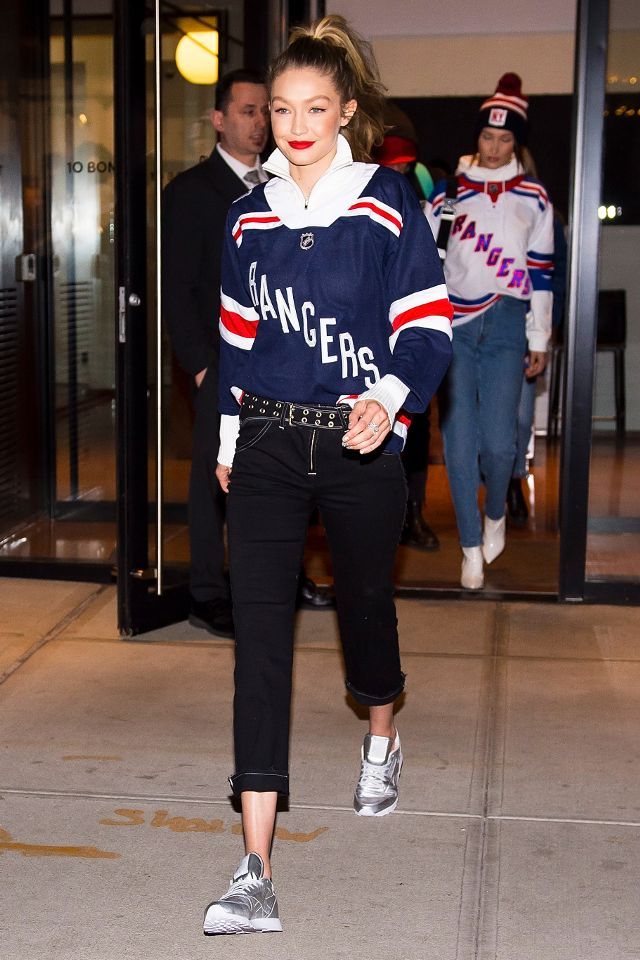 Credit: TheStewartofNY/GC Images
Gigi Hadid layered her jersey over a white zip-up jacket and tucked them into a pair of black, cropped pants, and accessorized with a black belt with metal eyelets. She kept her look sporty and chose to complete the outfit with a pair of silver Reeboks.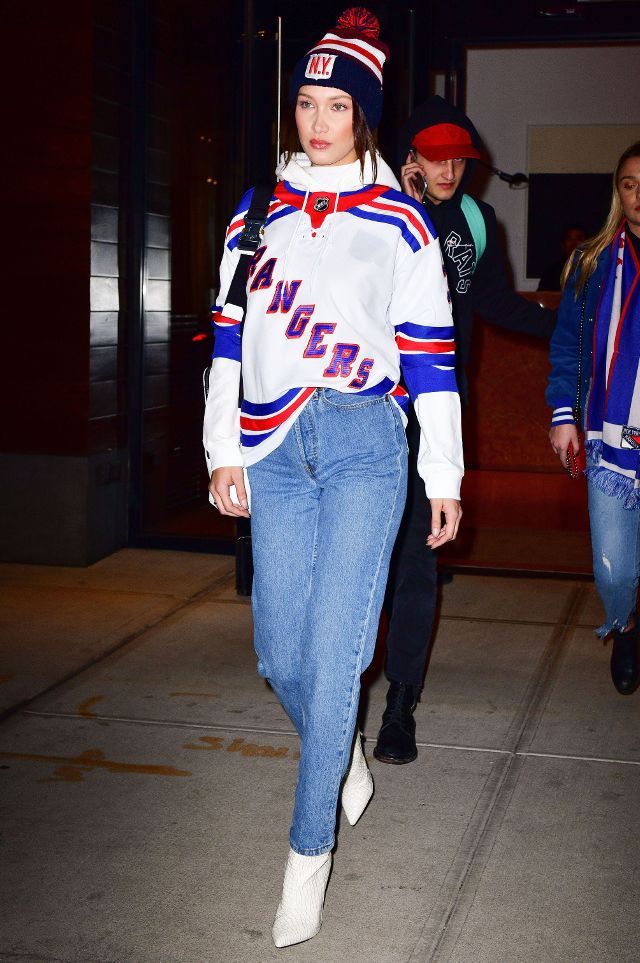 Credit: James Devaney/GC Images
Bella Hadid, on the other hand, wore her Rangers jersey over a white hoodie and half-tucked her top into a pair of mom-cut jeans. She accessorized with a matching beanie, and choose white heeled booties instead of sneakers. Unpredictable footwear choice but nevertheless stylish AF.
Style tips that we picked up from the Hadid sisters
1. Layering
Layering is a great way to change the whole look of an otherwise boring jersey. We don't have to wear it over thick sweaters like they did and get a heatstroke in the Singapore heat. Layer over tees or thin hoodies to up your style points a little!
2. Choose a jersey of a bigger size
If you are looking to layer your jerseys like the Gigi and Bella Hadid, do get one in a bigger size, or even a men's size. We really aren't keen to see scrunched up jerseys because they got a little too tight after layering.
3. Accessorize
Avoid that typical jersey and shorts look by accessorizing. Belts, hats, edgy bags, unpredictable shoes, and socks are accessories that you can make use of to look more stylish.