Some say fashion and female empowerment doesn't go together, but we beg to differ. Fashion is a way we choose to express ourselves, and women can have fun with our outfits, and at the same time, feel confident and sexy, without the need to be judged by anyone else.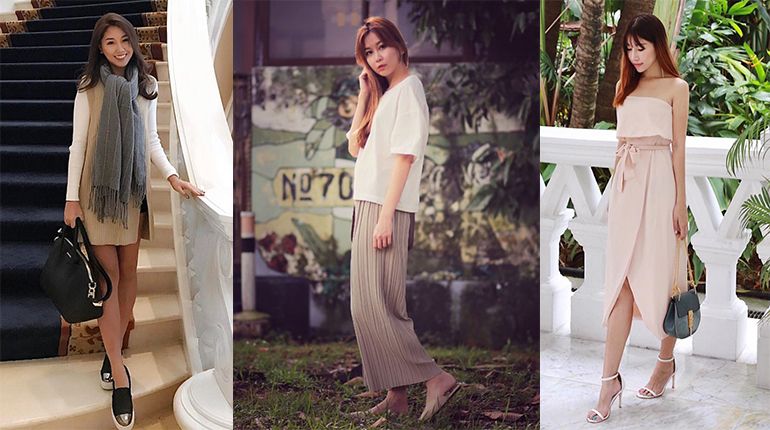 Get creative and play around with the different fashion elements to put together an outfit of your choice. Put on your favourite lipstick, curl your hair, and still slay the next boardroom meeting. Nobody said that an intelligent woman must wear boring outfits.
Here are the different fashion styles from the Singapore bloggers. Which style is your fashion pick?
Go minimalistic
Move away from skinny jeans and try a different cut.
Glittery details on Maybeline's leather backpack. Add a furry bag charm for youthful vibes.
A studded mini sling bag
Add some colours!
We didn't know a scarf can make such a difference
Classy in nude
Batwings
Take a step back into the past with some '50s polka dots
It's the details that count. Add a scarf to up the style factor.
Weekend perfect
Casual done right. (Yes we know, those pretty sneakers are out of stock everywhere.)
Style comes unexpectedly when you pair a pair of slides with a dress like Chloe did
Cropped flare jeans and a bright jacket
Sling a cute, pink furry bag to add some fun
Accessorize. Check out Xinlin's arm candies and earrings.
Biker chic.