False eyelashes transform a look and can also take years off your look. But how would you know which eyelashes suit your attire, mood or even your eyeshape? Jackie Sitoh, a professional makeup artist, assists us by breaking down each type of eyelashes for different effects. Every woman should always experiment with their makeup. As what Shu Uemura says, "Eyelashes momentarily transform your eyes to stimulate your creativity and dramatize your look."
This false lashes are good for those who have natural long, but sparse lashes.  Sparse and thin false lashes will add volume to their own lashes.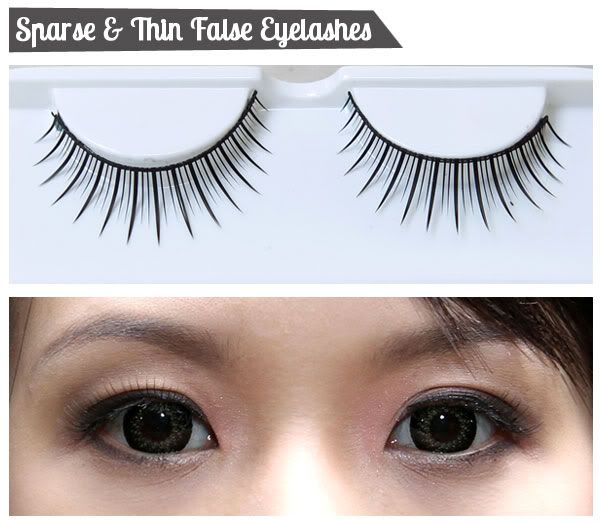 Soft criss cross false lashes are actually make from natural hair. Such false lashes normally gives a soft, natural look because our natural lashes do not actually grow in a single row but in several rows. Using criss cross false lashes gives the look a natural finish.
As Long and natural false lashes are brown in color, it gives a soft, natural look, especially good for people who have light hair color.  The base are closely woven.
Half full false lashes gives a sexy yet dramatic look without being too dolled up.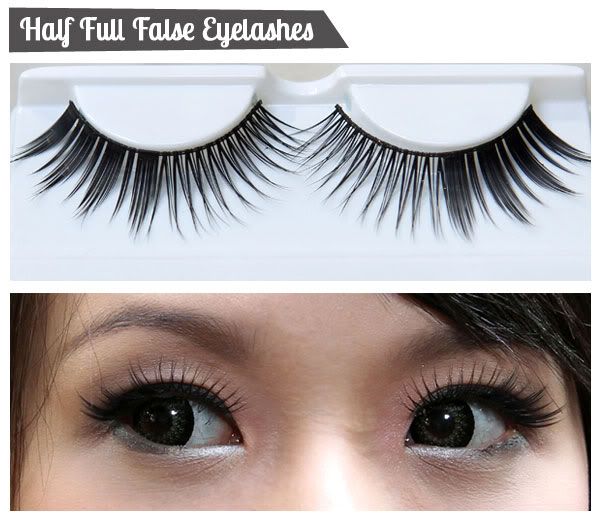 Dramatic and good for the evenings or for one who want a dramatic, loud and sexy look.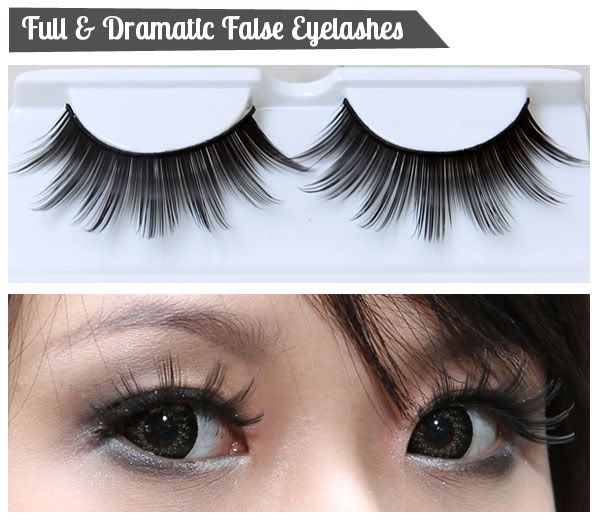 This type of false lashes would be excellent for droopy eyes as the wings would help to brighten the eyes and giving it a natural finish.  Good for more matured ladies.