Water coolers, known over here as "water servers", are very fashionable in Japan right now, with many seeing them as something of a status symbol and buying stylish models for inside the home as well as the office.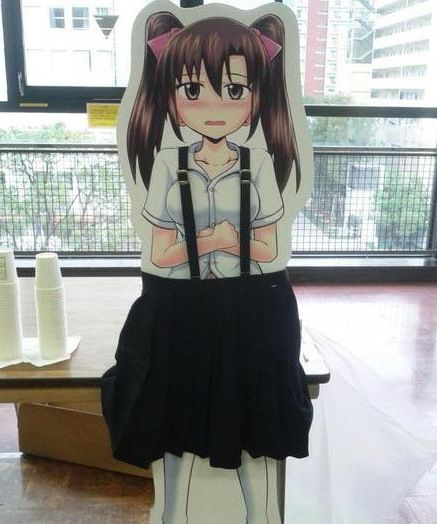 There's no doubt that drinking plenty of water each day is good for our health, and medical experts suggest that we take up to eight glasses of the stuff ever 24 hours, so having fresh, cool water on-hand throughout the day is perhaps not all that bad an idea.

But there's one model of water cooler that those in high society probably won't be installing in their living room any time soon… [NSFW]

We've seen some pretty creepy creations come out of Japan over the years, and heard plenty of stories about old guys using cameras disguised as pens to take up-skirt photos, male masturbation aids becoming super heroes, and many more, but this story might just take the award for Creepy 2012…

If you've ever wanted to play doctor to a bunch of schoolgirls, have a bit of a pee fetish, and have access to a water cooler then this is your lucky day!

This life-size cardboard cut-out of a large-breasted embarrassed schoolgirl (of course) slots onto the front of almost any water cooler, turning the everyday process of decanting life-giving liquid into something entirely more depraved…

Thanks to a small slot in the centre of the card, the valve protrudes from the crotch area of the cartoon girl.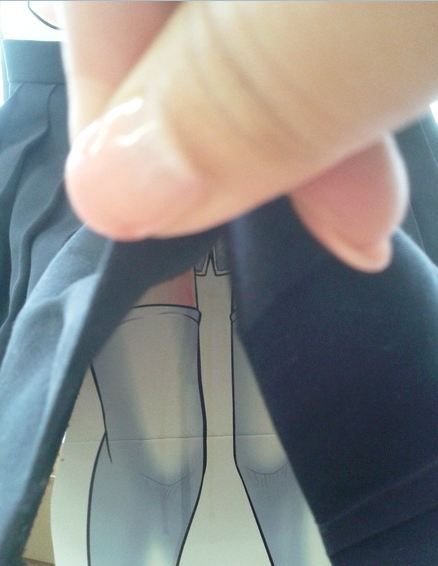 Wait, it gets creepier.

Affixed to the waist of the cut-out is a school uniform-style fabric skirt, meaning that creepy thirsty people are obliged to lift up the skirt before placing their cup beneath the valve and decanting their water. Well, one would hope it's water anyway….

Wait, it gets even creepier.

Playing on the theme of a school medical examination, users can collect their urine, er, water sample by catching it in a special paper cup that resembles a medical urinalysis cup, with a measurement gauge printed on the inside.

That's right; not only do you get to dispense water from beneath a young girl's skirt, you get to know precisely how many millimetres of the stuff you've collected!

To read the complete article, please visit Rocketnews.com