Lee Hyori couldn't hide her surprise after seeing SPICA's Boa on the recent episode of 'Lee Hyori's XUnni.' 
The broadcast aired Lee Hyori getting ready for a photo shoot with SPICA. Boa especially looked more feminine with her new hair style and Lee Hyori looked impressed as she commented, "With long hair, Boa finally looks like a woman." Then, in a blunt move, she grabbed Boa's boobs but Boa quickly hid them behind her hands. 
Lee Hyori asked, "What did you do today? Why is it different than before?" And Boa proudly replied, "It's a very nice world. If I have this, I don't need surgeries," and struck a proud pose.
After seeing her transformation, Lee Hyori laughed as she said, "I ruined these girls."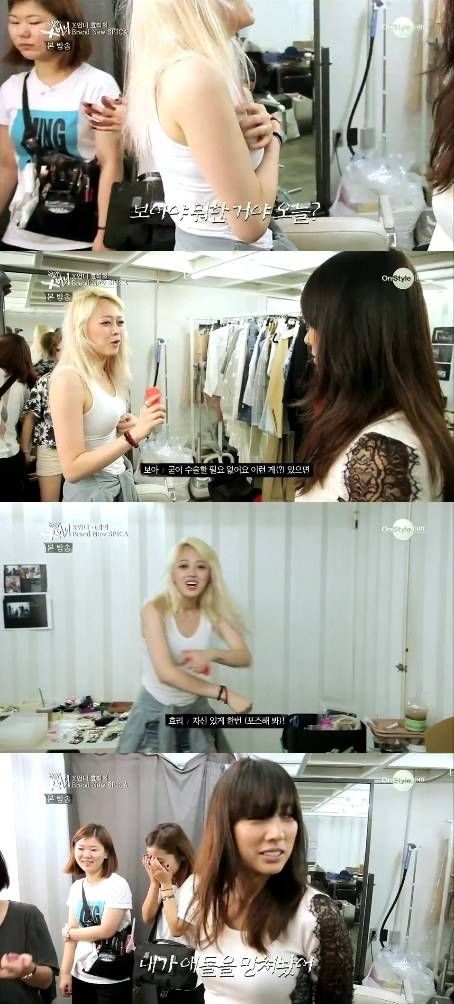 Source: All KPop