Adam Ellis from Buzzfeed has come up with these cute illustrated GIFs that show us 10 funny and tongue-in-cheek tips about cat ownership.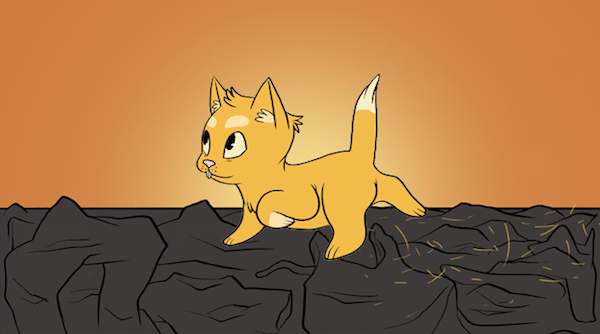 "Cats will prance all up on your black clothes and leave hair EVERYWHERE. Invest in some lint rollers and consider pastels for Spring."
"You can't break up with your cat. There's a special place in hell for people who dump cats at the shelter because they don't want to take care of it anymore."
"Some people think a disabled cat will be too much work, but in actuality most of them require little extra care. If Lil Bub and Grumpy Cat have taught us anything, it's that even "imperfect" cats can be superstars."
"Finally, and most importantly, keep Instagram filters in mind when choosing a new cat, because every cat deserves to feel beautiful."
In this piece, Adam Ellis dishes out advice for would-be cat owners, balancing hard truths with humor—he reminds us that we "cannot break up with our cats", and warns us to put our black clothes away before our cats shed on them.

Check out some tips or view the entire article here—do you have any other cat tips to share?