If you're planning your trip to Korea and have only shopping and eating on your list… pretty good choices. Korea's pretty awesome for that. But don't forget to do some unique things you can ONLY do in Korea. Here's 10 to get you started.
1. Eat a Korean Traditional Dessert at One of the World's Best Hotels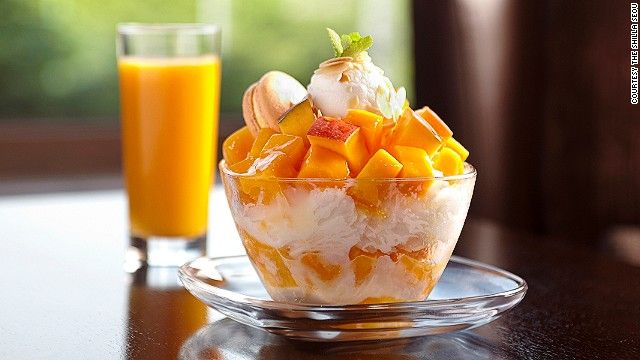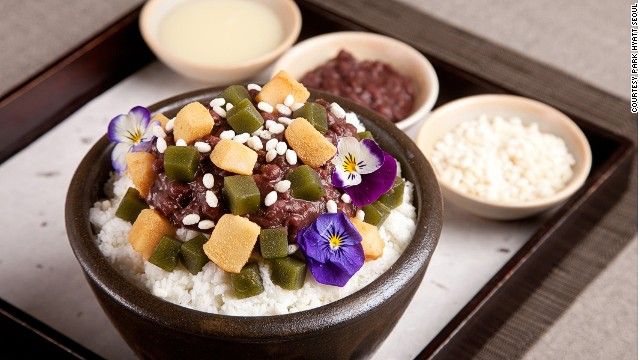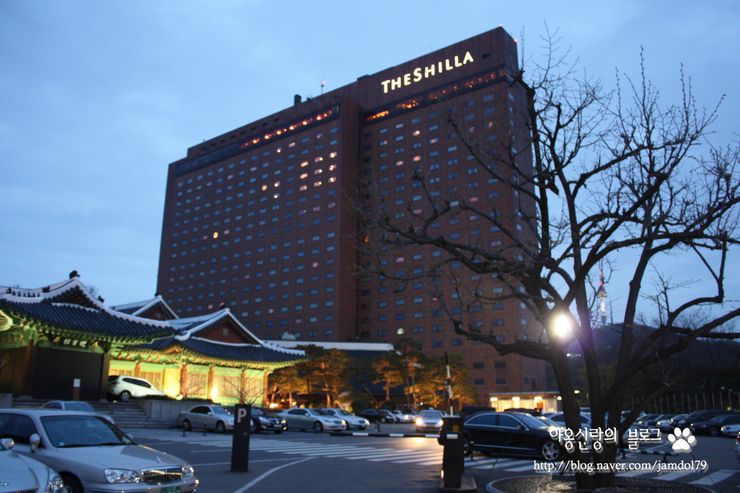 The Shilla Hotel is where Bill Gates, President George Bush, and Michael Jackson chose to stay when they visited Korea and is also the wedding site of many well-known Korean celebrities such as Jeon Ji-Hyun. It has been ranked as one of the top 500 hotels in the world by Travel and Leisure magazine.
In the lobby area of the Shilla Hotel, you can find the Library Bar & Lounge, where they serve the Korean traditional dessert called patbingsoo (팥빙수). Patbingsoo is a very popular dessert in the summer time and typically consists of shaved ice combined with condensed milk, ice cream, small rice cakes, and sweetened red beans (or azuki bean paste). Here, however, you will find a variation on this traditional dessert.
The shaved ice grains are so fine that it feels like snow powder rather than the usual crushed ice. The real unique addition here though is the 2 whole sliced apple mangoes that are imported from the popular Korean honeymoon location, Jeju Island. Get ready to shell out a few dollars though as this dessert will run around $40. Savoring every bite won't be a problem here.
2. Attend the Largest Church in the World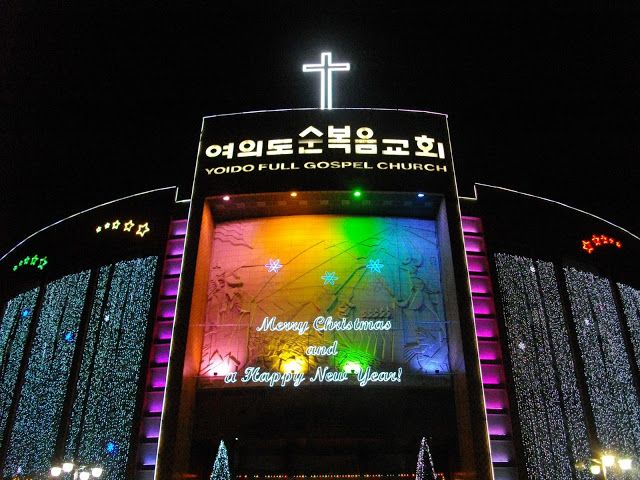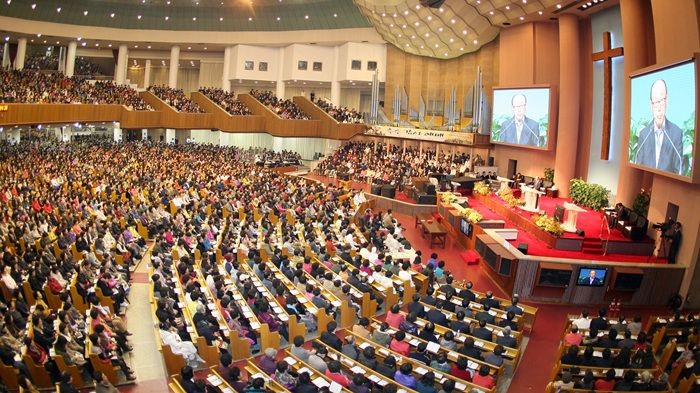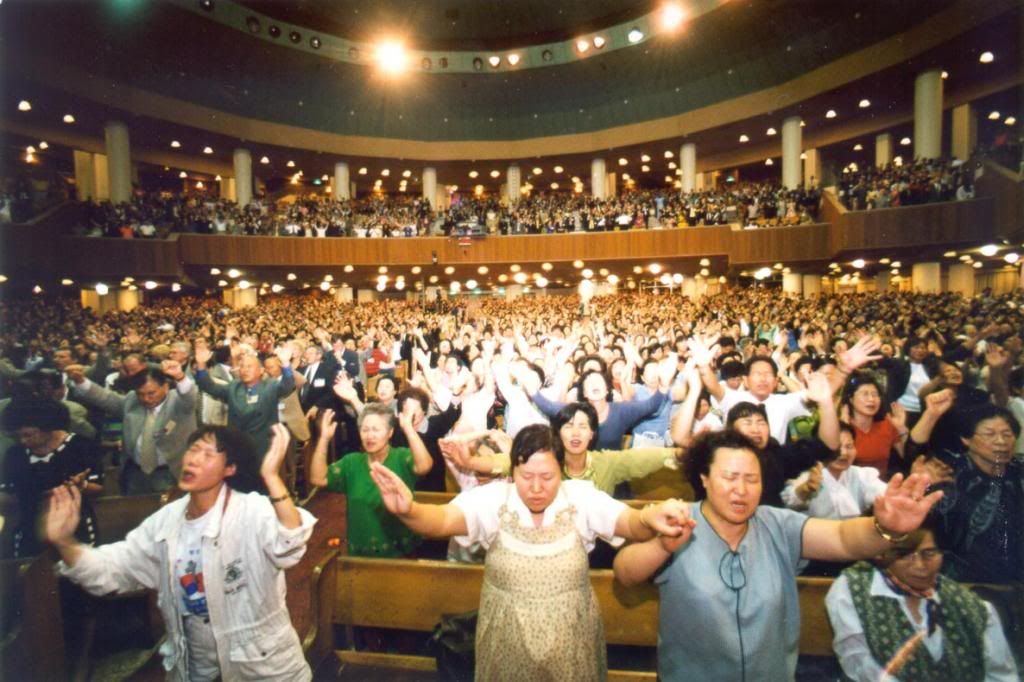 The concept of a megachurch takes on a whole another meaning here in Korea, where, statistically speaking, nearly 1 out of every 10 people living in Seoul is a member of this church. Yeouido Full Gospel Church boasts nearly 1 million church members and its Sunday service can hold approximately 26,000 people with 600,000 people cycling through one of its seven Sunday services. Regardless of your religious background, it is staggering to not only think of the rapid growth of Christianity but also the scale to which Koreans take it.
Get a sense of a strong part of Korean culture by attending one of Yeouido Full Gospel's Sunday services, but be sure to show up at least an hour ahead of time to get a seat in the main sanctuary. Otherwise, you'll be watching the service on television in one of the overflow rooms with all the other latecomers.
3. Cross the Border into North Korea and Safely Come Back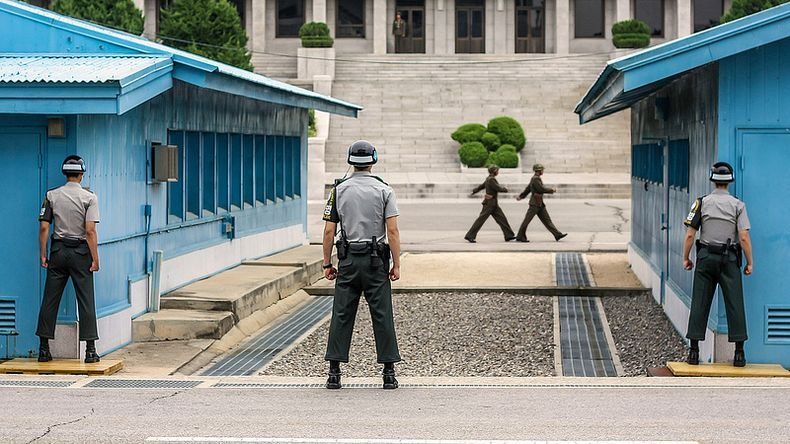 Do you want to have a picture taken from the most secretive country in the world? Yes, there is a way. By going on the Demilitarized Tour (DMZ) from Seoul, tourists can safely cross the border from South Korea into North Korea and come back. How is this possible? In a town that borders both South and North Korea called Panmunjum, you can enter the Joint Security Area building, half of which is on the South Korean side and half of which is on the North Korean side. By stepping into the North Korean side of the building, you will actually be standing in North Korea.
Additionally, the DMZ tour will allow you to visit some of the tunnels that the North had drilled underground toward the South. Up to now, there have been four that have been discovered (the most recent one being in 1990) and there are believed to be additional yet undiscovered tunnels.
When you are on the DMZ grounds, you can also see North Korean soldiers a couple hundred feet from you. Staring into the eyes of North Korean soldiers from afar is an experience not to be missed and is a grim reminder of the continuing divide between North and South Korea.
Visits are conducted by tour group operators only.
4. Do Gangnam Style in the Gangnam District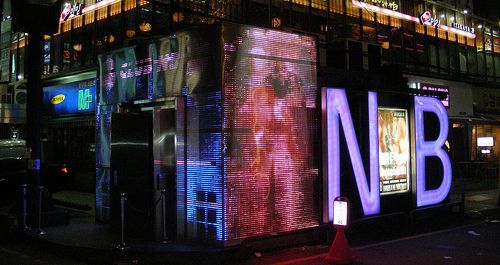 NB (Noise Basement) in Gangnam is a great place to pay homage to Psy's Gangnam Style song in the Gangnam neighborhood itself. This is the best place in the world where you can strut your stuff to the video that has garnered 1.6 billion views within the past year (hard to believe that this is nearly 5 million views per day). Here you can also get a glimpse into the real meaning of the songs lyric, which satirizes the rich, new luxurious lifestyle of those that frequent the area. Here, the crowd comes from money, is well dressed, and ready to party. See if you can spot the inspiration for Psy's song lyrics here.
You'll have to pay a small cover to get in but it's worth it. Inside there are a mix of spaces, including a bar upstairs and downstairs, a large staircase where you can scope out the crowd, and of course, the main dance floor.
While the majority of the clubs in Seoul tend to play more of the Euro electronica music, NB plays both hip hop and well known commercial songs. Once Gangnam Style comes on, be sure to let the locals know that non-Koreans know how to Gangnam Style too.
5. Stay in a Korean Traditional House in the Backdrop of the Ancient Korean Capital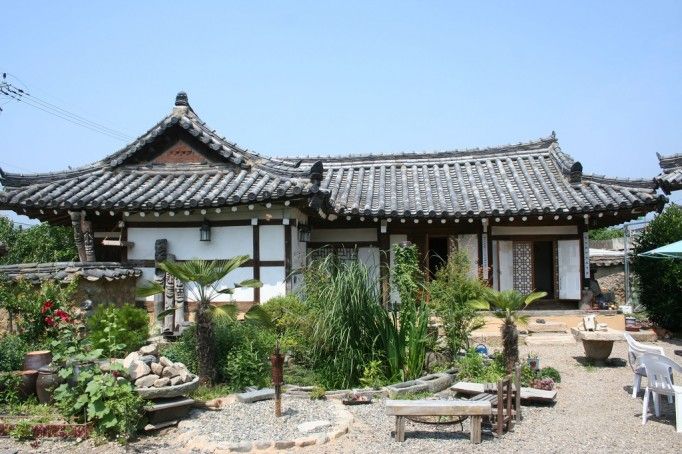 Photo source: Wikipedia
If you venture outside of Seoul during your time in Korea (as you should), Gyeongju is the place to go. Korea used to be divided into three major kingdoms (Silla, Baekje, and Goguryeo) until the Silla kingdom conquered the other kingdoms and made Gyeongju the capital. Gyeongju remained the capital of this region for approximately 1000 years, leading to the creation of a number of archaeological treasures that are well worth your time.
When visiting Gyeongju, there is no better place to stay than Sarangchae. It is conveniently located a 5 minute walk from a beautiful royal tomb park and also nearby Cheomseongdae, the oldest observatory in Asia, which has impressive stonework (imagine a Coca-Cola shaped stone bottle). Amidst the scenery of ancient Korean kings, try your hand at sleeping on the floor of an ancient traditional Korean house just like Koreans did back in the day. Share the experience with others by listening through the paper thin walls or better yet, by meeting them in the courtyard where you can share stories over a nighttime campfire.
6. Visit the Only Kimchi Museum in the World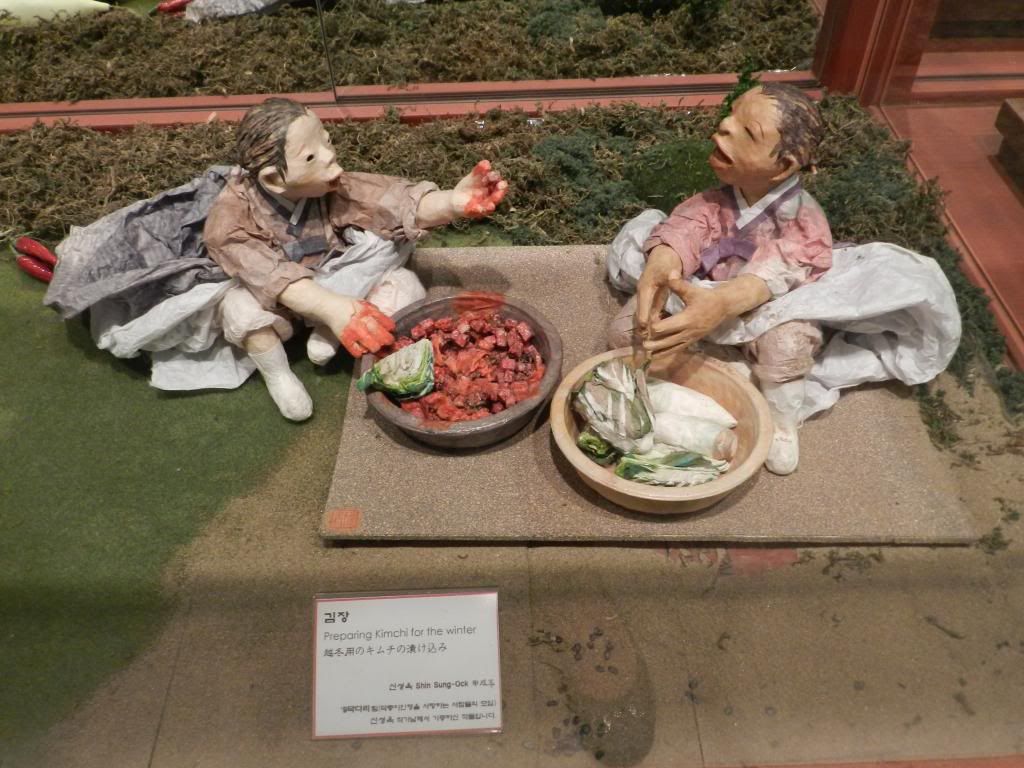 Photo source: Flickr
Where else in the world will you be able to go to a museum solely dedicated to the Korean staple, kimchi? This is a foodie's dream. Kimchi, or seasoned fermented vegetables, is at the heart of Korean culture and its food and is usually eaten with every meal. Few people also know that there is not only 1 type of kimchi but 187 different documented types, ranging from kimchi of different ripeness levels to water kimchi, cucumber kimchi, and radish kimchi varieties. In addition, it is not uncommon for Korean households to have refrigerators solely dedicated for the storage of kimchi.
Here, you can taste 7-8 different types of kimchi, view bacteria found in kimchi under a microscope and even learn how to make kimchi in the education room. Also, don't forget to learn about the scientific research showing the health benefits of kimchi, from which Koreans attribute their health and safety levels from the 2003 SARS outbreak.
Located on the B2 level of the Coex mall, the museum can be a little difficult to find. It is small but a great place to try different types of kimchi and not feel ignorant!
7. Mud Wrestle while Enhancing your Skin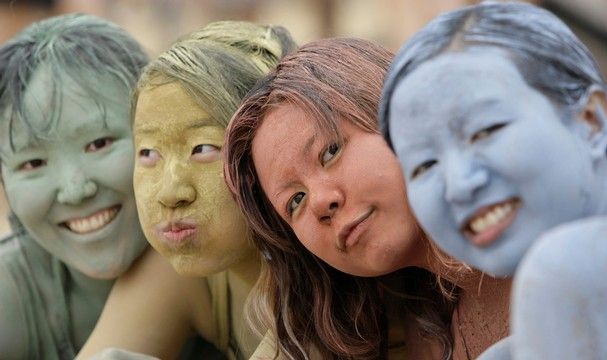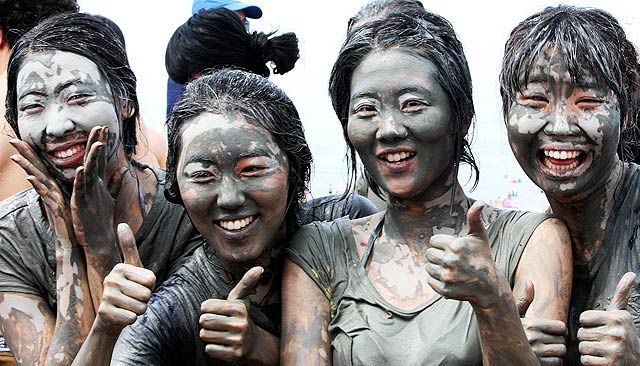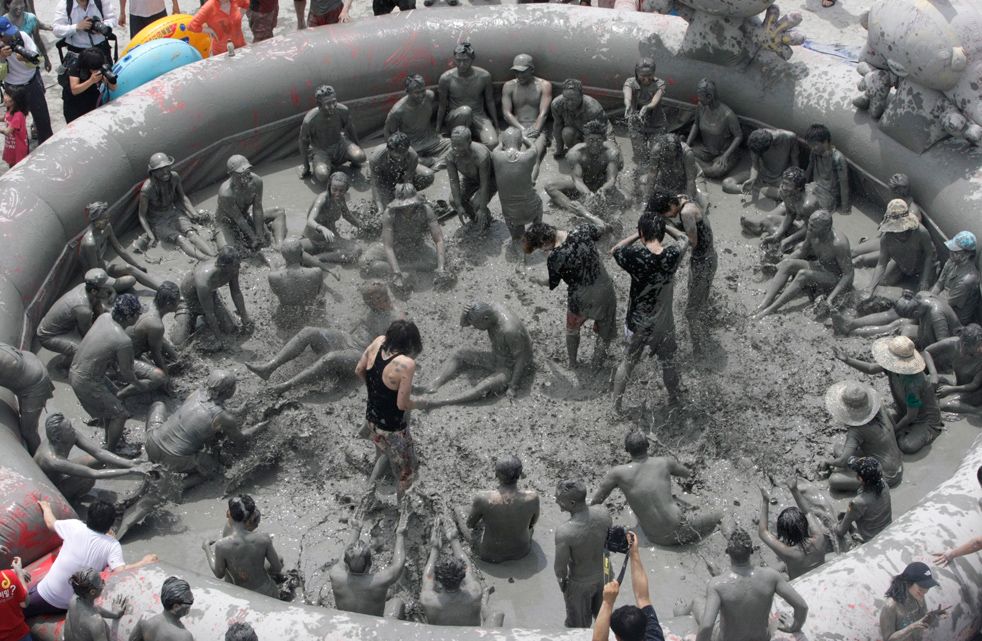 It is no surprise that a country known for its beauty and cosmetics is also the one with a mud festival started by a local cosmetic company. The Boryeong Mud Festival was started in 1998 to promote the local therapeutic mud, this annual festival has become extremely popular among both locals and expats, drawing more than 2 million people. Held in Boryeong, a town on the western coast of Korea, the Boryeong Mud Festival is a great way to celebrate the summer at the beach before the monsoon season, all while enhancing the nutrients in your skin.
Cover yourself in a thick, gray mud (or even colored mud, which is artificially made) as well as partake in mud wrestling pits, slides, and lots of activities throwing you back to your childhood days. There are also performances from musicians to keep you entertained while you're there.
While the festival goes on for the last two weeks of July, you probably don't need to go for more than one or two days. Try to go for the final weekend if you can.
8. Declare Everlasting Love from Seoul's Most Scenic Point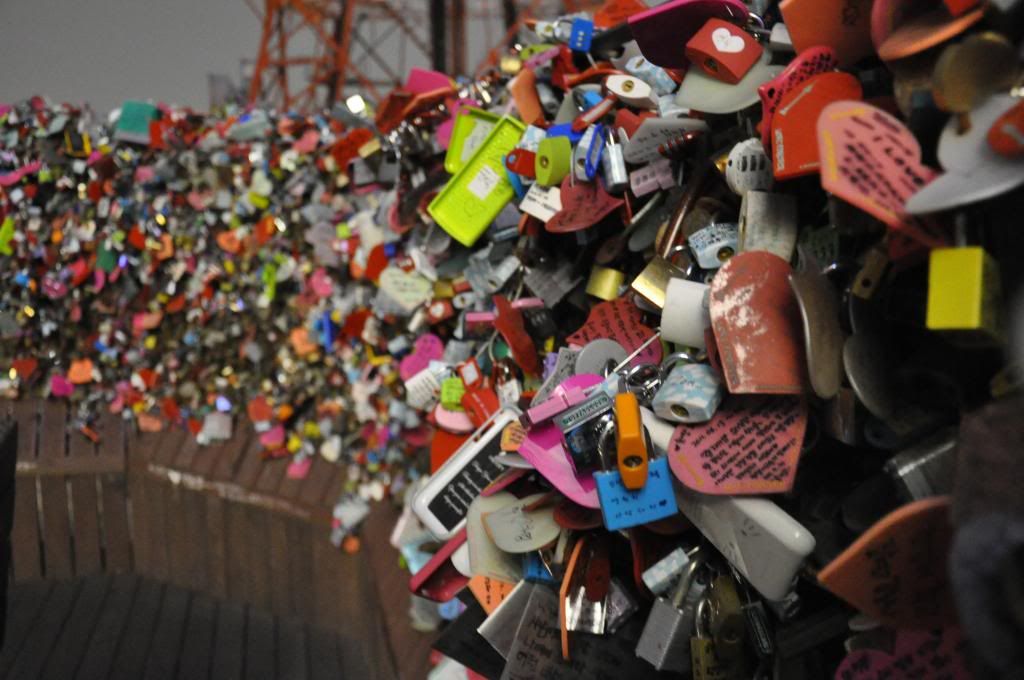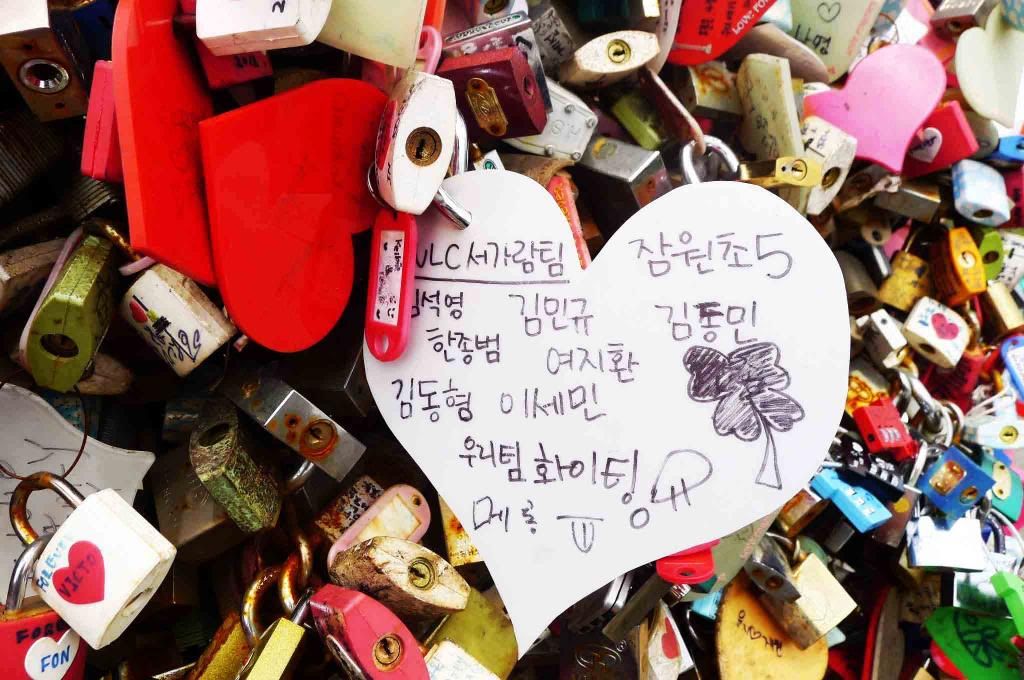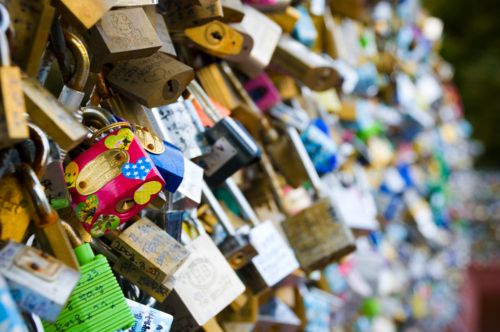 If you have ever seen a Korean soap opera before, you know that Koreans are extremely sentimental. It is also no surprise that a pilgrimage of love to go to Seoul's Namsan Tower gained popularity due to the actions of two television stars. In order to declare everlasting love, the couple wrote a message on a lock, attached it to the fence on Namsan Tower and threw away the key. Now, you can not only see thousands and thousands of locks and love messages here, but you can also create your own. Feel free to purchase your lock or phone case ahead of time or buy them at the gift shop upon arrival.
You can even see small trees that consist entirely of love locks. Try to read a few of the messages to see promises fulfilled (unfulfilled) and to remind yourself of young love. You can't help but wonder what happened to the future of all these couples.
Solidify your love or make a declaration for a future love. What better way to celebrate a visit to Seoul than by soaking in the beautiful skyline views of Seoul and also by experiencing the sentimental thoughts of love?
Be sure to come close to sunset to get the full experience.
9. Eat Korean Street Food with Drunk Locals Under a Packed Tent at 4am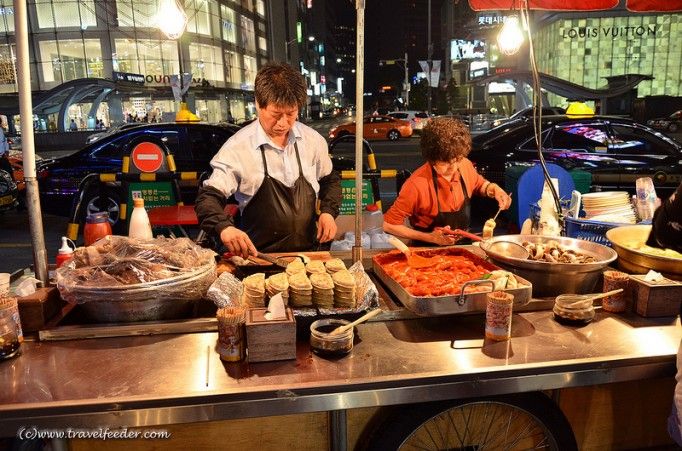 Koreans not only like to go out to a lot of different spots when they go out, but they also stay out really late. After going to a bar or a club for a few hours, it's inevitable that you get hungry. What better place to go to eat than underneath an orange, outdoor tent? These street food tents with plastic tables and chairs are called pojangmachas (포장마차), literally meaning "covered wagon." Here, you can feel some of the emotions of Koreans as they discuss the events of a long work or school week. Though not a huge area, one of my favorite spots to go is on a Thursday, Friday or Saturday night in Itaewon near the subway station. Come by after visiting some of the Itaewon bars or clubs. Even at 4 in the morning, this area is hopping.
While having green onion pancakes (pajeon, 파전) , tempura (튀김), Korean style sushi (gimbap, 김밥) are good choices, I recommend trying some lovely chicken gizzard (dalkddongjip, 닭똥집), spicy rice cakes (tteokbokki, 떡볶이), or Korean style intestines filled with noodles (sundae, 순대). This is also a perfect spot to grab some more cheap beer and soju to keep the night running.
10. Eat the Trendiest Food in Seoul at the Food Court of One of the Most Luxurious Department Stores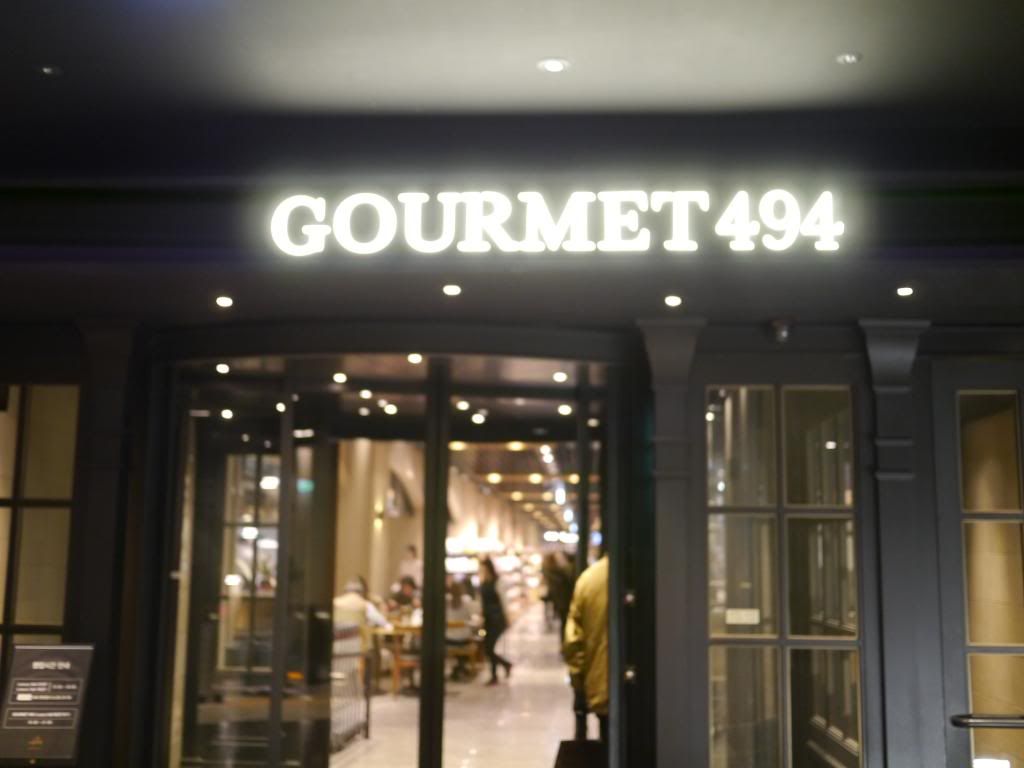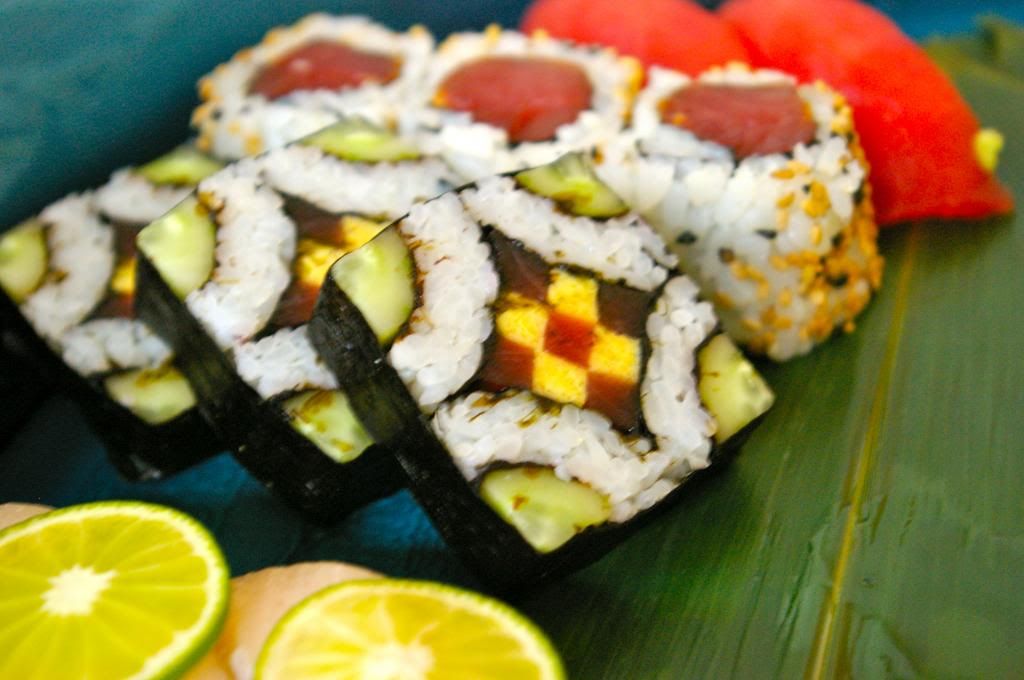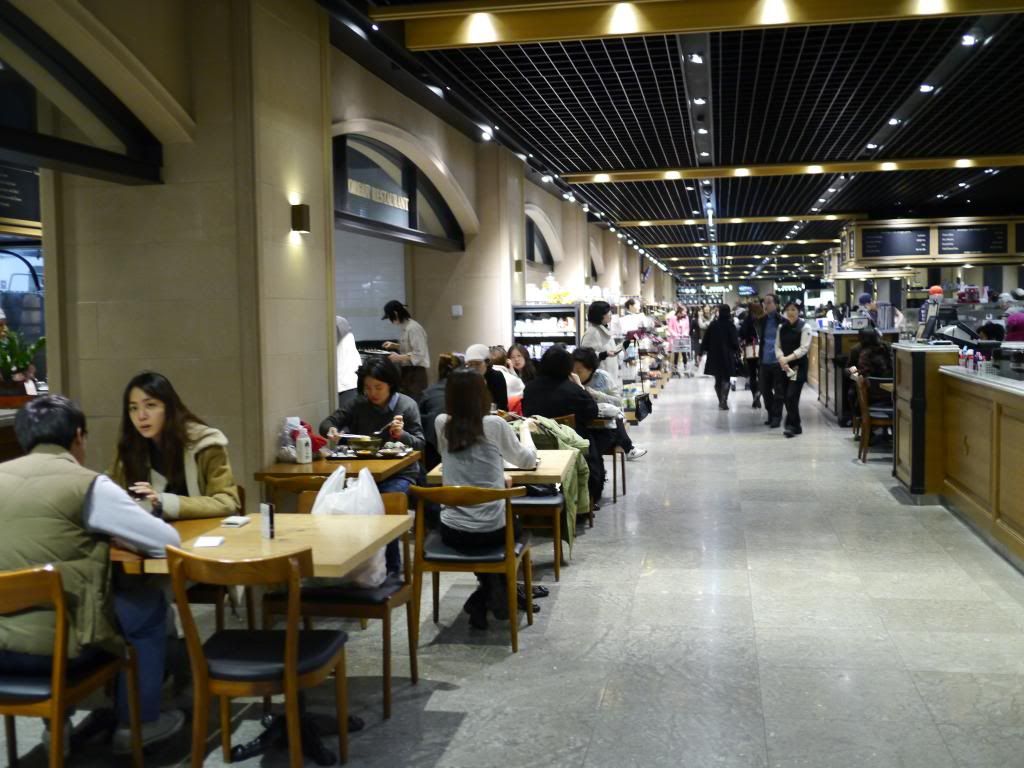 Photo source: SeoulEats
Ever been to a luxurious food court? Well, here's your chance. The Gourmet 494 food court is found in the basement of the high end department store, Galleria, in the richest neighborhood in Seoul, Cheomdangdong (청담동). We're not talking Panda Express and Sbarro here (not that there's anything wrong with either), but we're talking about 23 of the trendiest, most elite, and popular restaurants and chefs who have a spot at Gourmet 494. Recently opened in October 2012, this is already a popular spot.
Do you want sushi from Chef Matsumoto? Then check out Sushi Matsumoto. What about a phenomenal burger from Brooklyn Burger or perhaps a kalbi (Korean sweet short ribs) taco from the hottest Mexican restaurant in Seoul, Vatos? And we haven't even mentioned Buzza Pizza, excellent artisanal, coal oven pizza, or the hot brunch restaurant Café Mama's. I would highly recommend trying a smoothie or a Korean traditional dessert, patbingsoo (팥빙수) to finish off your meal.
It's a pretty simple process. Just pick your food of interest and you'll be given a buzzer with a number on it. Place it on the radio frequency location on the table and 5-10 minutes later, voila, someone will deliver your food straight to you!
Trust me, this is a good spot. Be sure to hover for seats. Try the bakery end for more seats. And after you're done eating, why not do some window shopping for high end jewelry?
Honorable Mentions
Visit the largest underground mall in Asia (Coex Mall, Seoul)
Attend the chicken and beer festival in Daegu (Mid-July)
Surround yourself with cherry blossoms at the Kimhae Cherry blossom festival (late March to early April)
See the hottest new Asian films at the Busan Film Festival, the largest of its kind in Asia (early October)
Go to the world's largest indoor theme park, Lotte World (Seoul)
Shop in the largest department store in the world at Shinsegae in Busan
Have your own? Share with us in the comments!