If you've ever been to a Korean style bar, you know it's not too easy to meet new people. Everyone is there with friends, and bar layouts do not follow drink and mingle feng shui rules. So if you're a lonely and thirsty soul in Korea, head over to these 10 foreigner bars in Seoul to make new friends!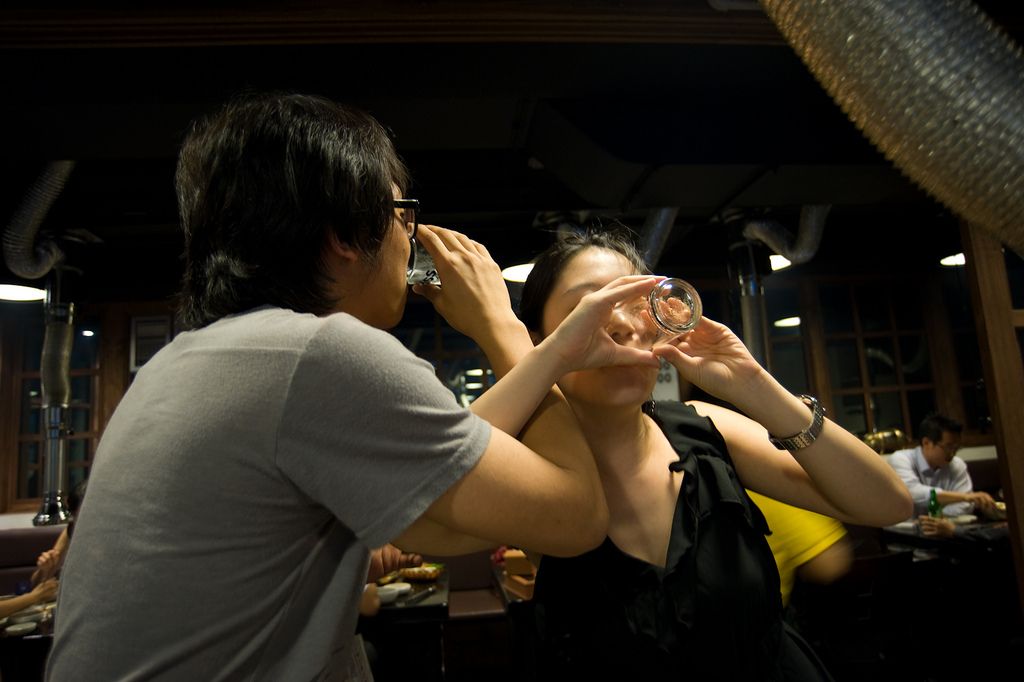 1. Dillinger's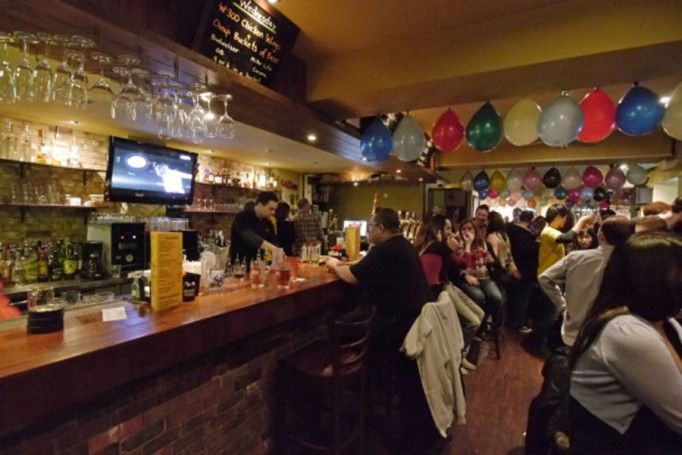 Dillinger's is a very good choice for those bumming around Itaewon looking for a bar. The music is really what makes this bar interesting, as they play a big mix of American music from the 90s-2000s-Today. This foreigner bar in Seoul also hosts a trivia night (pub quiz) every Thursday and has trivia league competitions as well. The best special is the Mason Jar Double, a good cheap way to get a buzz. Grab a mason jar on trivia night and either ask to join an existing team or start up a friendly rivalry between your team and another. Nothing feeds socialization like cheap booze and useless knowledge!
Itaewon, Exit 4, walk straight passing Outback, it's a second floor bar with the entrance down a mini-alley where there's also a Korean pottery store, look for the bright yellow sign!
Check out this in depth review by One Shot Seoul!
2. Wolfhound
Our Irish readers will feel right at home in the two-story Wolfhound pub in Itaewon. Groups of Irish revelers are known to wander around various bars in Seoul on the weekend but always return back to Wolfhound to rest their weary souls or to get their third wind! The food isn't half bad either! Two for one fish and chips on Tuesday is a pretty sweet deal! The second floor is more for established groups of friends to hang out. The third floor, however, is an excellent place to mingle. Buy someone at the bar an Irish Car Bomb and you're off to a good start for your night!
Itaewon, Exit4 , do a 180 and then take the first right, after that take the next right, Wolfhound is on the second and third floor.

3. Reilly's Taphouse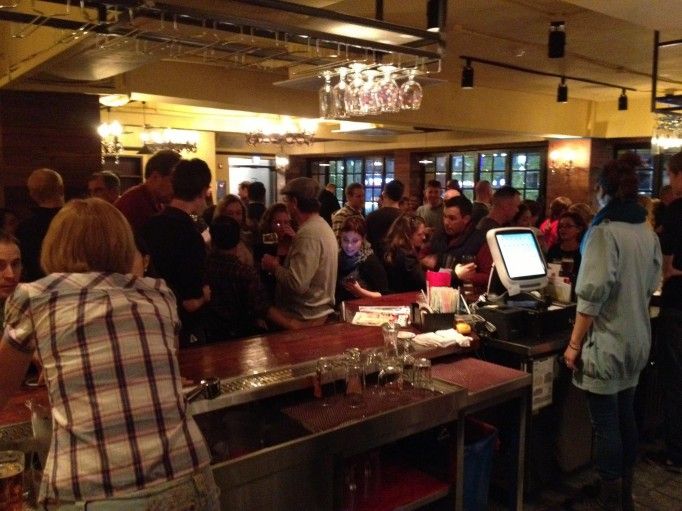 Tired of the same old Cass, Hite, and OB? Head to Reiley's Taphouse for one of the largest selections of imported draft and bottled beer in Seoul. The beer menu comes with very elegant descriptions of the different flavors of all of the beers and the staff is very friendly and accommodating to their largely foreign clientele. This is also home to Asia's only certified Cicerone (expert in pairing beer with food), so trust their recommendations! If you're looking to meet new people, ask someone what beer they're drinking and if they can help you choose a tasty one, just make sure you buy them a round to thank them!
Itaewon, Exit 2, go straight and Reiley's will be on the second floor above Smoothie King.
4. The Bulldog Pub


Not every bar in Gangnam is glitz and glamour! Bulldog offers a very comfortable atmosphere with overwhelmingly pleasant bartenders. They'll play pretty much any music you ask for, a big plus for those picky music consumers out there. One of the biggest pluses, however, is that they offer their entire pub menu until they close. Chicken fingers at 3am? YES PLEASE! Mingling here is best induced by shots. It's tradition at Bulldog that whenever you take a shot you have to yell "BOOM-BANG-FIREPOWER!" You couldn't ask for a better icebreaker!
Shinnonhyeon station, Exit 5, walk straight, take the first left and then the next right, Bulldog will be on your left.
5. Rose & Crown


If what you're craving is a traditional British pub in Seoul, look no further than the Rose & Crown. There's an extensive beer and pub menu that's sure to please. As the night goes on it becomes easier and easier to mingle tables. However, we also recommend Rose & Crown for a drink after a nice date as the window-side tables can be quite romantic. If you want something more single-friendly, you can grab a game of darts or start a tournament!
Itaewon Station, Exit 1, take the fourth alley on your right, look for the red windows.
6. Beer Pong
Missing the glory days of mercilessly mocking your friends and pulling ping pong balls out of red solo cups filled with cheap beer? Pong is sure to be a blast from the past for many an expat. This popular bar in Seoul has three pong tables for you to enjoy either with your friends or to challenge other groups to a tournament. The only pick-up lines you'll need all night are "do you wanna be my partner" and "how about we play each other?" House rules, though, so leave your "well, at MY college" nonsense at the door!
Jonggak Station, Exit 4, take the first right and Pong will be pretty quickly on your right.
7. Phillies
Phillies is the go-to sports bar in Seoul for those living in the largely foreigner populated neighborhood of Haebongcheon. The bar has multiple big screen TVs which will play whatever sport is in season. They also happen to make one of the best Philly Cheesesteak sandwiches in Seoul, naturally. When the weather is nice you can perch yourself out on the patio and grab the attention of your friends/acquaintances as they walk past or wait to ask a passersby to join you for a beer.
Noksapyeong, Exit 2, go straight, turn left at the Kimchi pots, continue straight, it's on your left.
Here's a review of Phillies in the Korea Times.
8. Glam


Are high class cocktails and beautiful people more your style? Glam is the perfect lounge in Seoul to mingle with the glamorous people of Itaewon. You can either sit at the bar or grab a table for something more private (reservations needed on weekends). The horse-shoe shaped bar is located in the middle of the room, making it the perfect place to admire and be admired. Drinks here are tastey, but pricey, though nothing is pricey if someone else is buying it for you! Also, Glam has more of a Korean clientele, but is very foreigner friendly.
Itaewon, exit 2, behind the Hamilton Hotel and above Prost.
9. Rocky Mountain Tavern


This is might be the only place in Seoul where you can find legitimate poutine and the wing night special on Tuesdays for 400won/wing is also a huge crowd pleaser! The third floor often features live bands and there's an open mic night for stand-up comedians every month. Canadians are known for being some of the friendliest people on the planet, and the Canadian owned Rocky Mountain shows that this is true no matter where they are transplanted. It's extremely easy to find new friends among the friendly bunch that frequent the third floor bar area.
Itaewon, Exit 3, walk straight for a loooonnnggg time, Rocky Mountain Tavern will be on your right on the second and third floor, look for the totem pole!
10. Thursday Party


Thursday Party started in Busan, opening several locations over the past few years, and now the Busan favorite has finally made its way to Seoul! Thursday Party does a very good job of recreating the western university town bar experience. There's a beer pong and shuffleboard table as well as the mandatory dart boards. If you've spent any time as a member of the Seoul expat community, you're sure to run into someone you know! However, it's always easy to make new friends when you add alcohol to games!
Hongik University Station, exit 9, take the second left, then the fourth right, from the park go down the steps to the left of the bathrooms, Thursday Party is on your right.
Bonus: Wa Bars & Ho Bars
These are two omnipresent western bar chains in Seoul. Go to any major Seoul hotspot and you'll be bound to find one. Wa Bars are more like sports bars, whereas Ho Bars are like a bar/nightclub hybrid. Both have decent drink selections, but have been known to blast music so loud that you're sure to leave with a sore throat if you're not keeping hydrated. Hey… maybe that's why they do it! These bars are often more frequented by Koreans. If you're looking to make friends here, we recommend getting some bottle service and offering some to another table for a night of consumption and frivolity!
Have your favorite place in Seoul to meet new people? Share it in the comments below!