As much as I can't live without K-Beauty, K-Dramas are a must-have in my life.
I know that there are lots of shows out there much better than the typical soapy Korean romance stories, but because most K-Dramas are predictable, I don't have to watch them with an active brain. On a typical day off work, I just want to indulge in my K-drama without having to think about the characters or the plot. K-dramas relax me and it's always nice to see some Korean oppas on-screen, tee-hee!
Here are 5 I've watched recently that I really like:
1. While You Were Sleeping (당신이잠든사이에)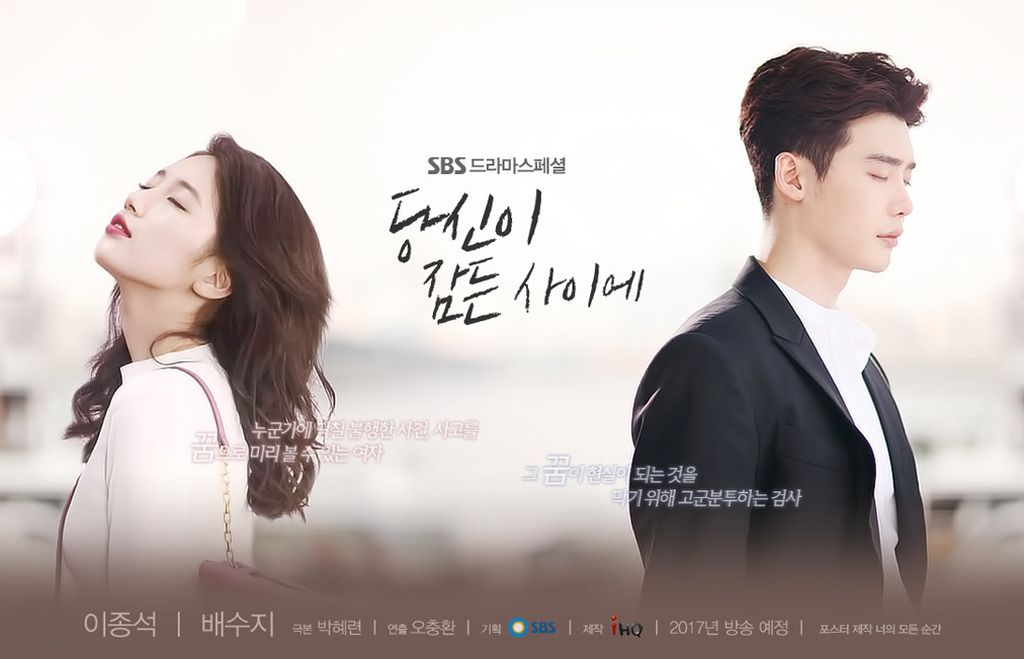 This is one that I am currently watching and I just love it when there's Lee Jong-suk in my dramas! Isn't he the cutest?!?! *Rare fan-girl moment* This drama is basically about a woman named Hong-joo (Bae Suzy), who was once a reporter and could see unfortunate events in her dreams. She meets a prosecutor named Jae-chan (Lee Jong-suk) who develops the same premonitions as her and they started doing everything they can to prevent their dreams from happening… I love the suspense in this one because there are a few twists which I didn't expect. 😉
2. The King In Love (왕은사랑한다)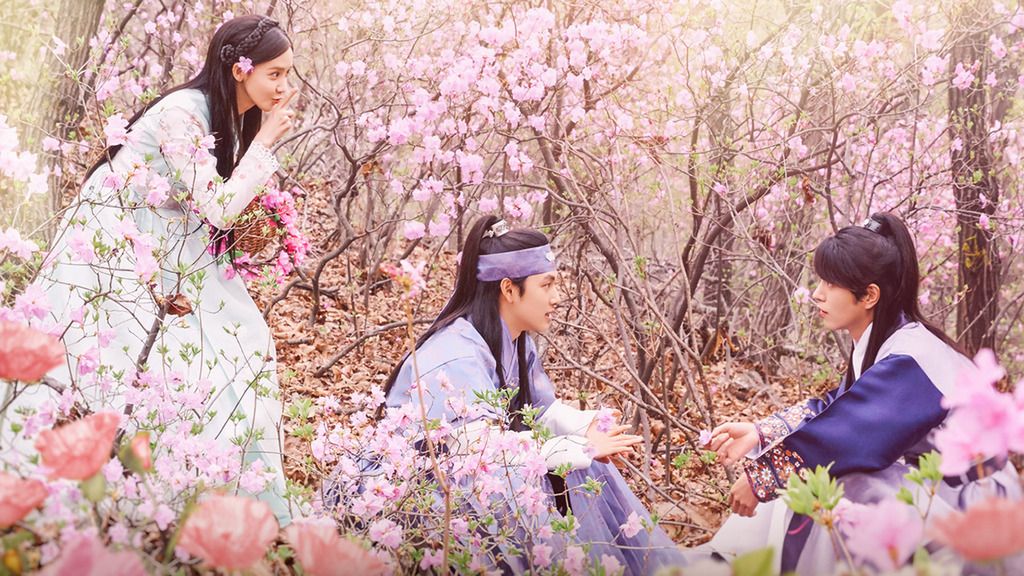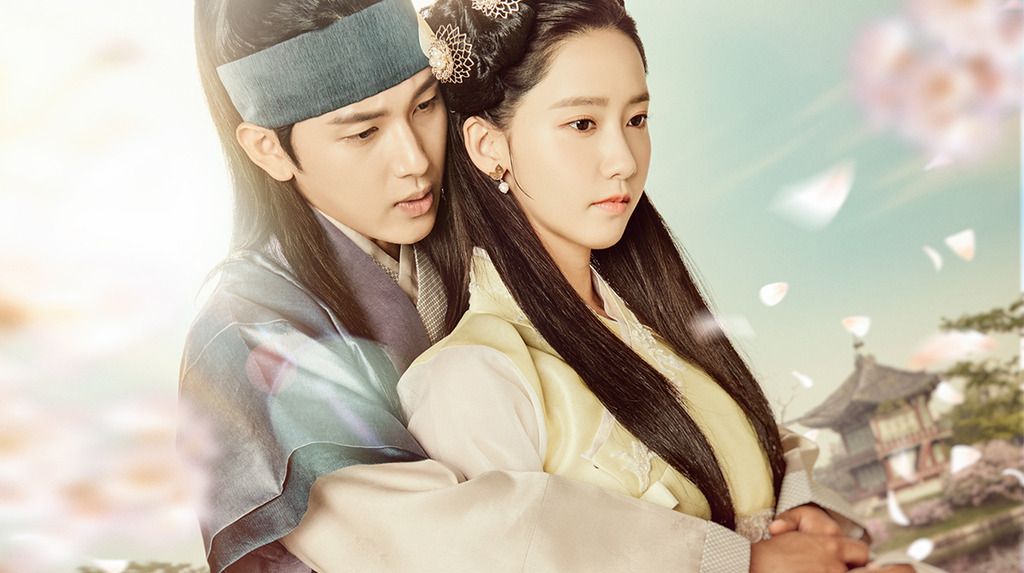 A typical historical romance set, The King In Love will set your hearts racing with the two handsome gentlemen, Im Si-wan and Hong Jong-hyun! Set in the Goryeo dynasty, this drama tells the story of a young and ambitious crown prince, Won (Im Si-wan) with a desire to conquer, and two people who shape his destiny; childhood friend Rin (Hong Jong-hyun) and a beautiful woman named San (Im Yoon-ah). Watch this for a slight plot twist at the end!
3. Goblin (도깨비)
I love dramas with an unrealistic supernatural component, do you too? As much as people think that they are stupid or kiddish, I just think that it makes the everyday romance fiction less boring. This one is about Kim Shin (Gong Yoo), a goblin who is a protector of souls. He is the landlord of the grim reaper (Lee Dong-wook) who is in charge of dealing with deceased souls. Shin doesn't want immortality anymore but he requires a human bride to end his long life (which is also a punishment for him). Meanwhile, Ji Eun-tak (Kim Go-eun) is a high school student who can see ghosts. Despite her sad life, she remains optimistic and one day summons the goblin by chance. Through various encounters, she ends up falling in love with Shin.
4. W – Two Worlds (더블유)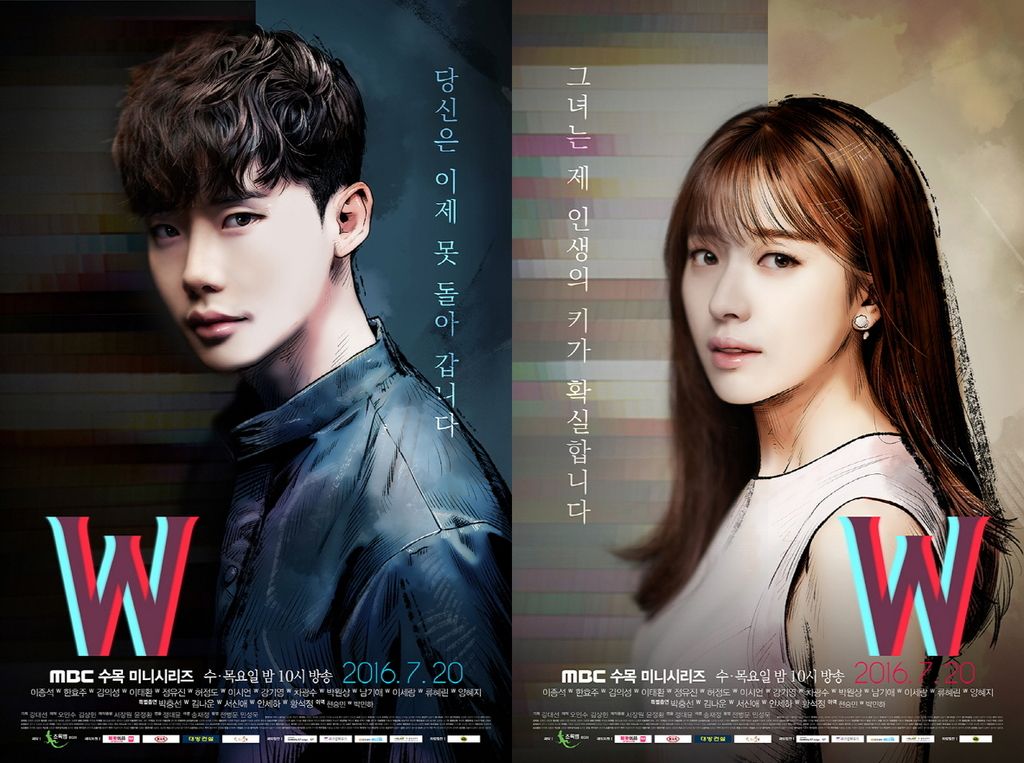 This is by far one of my favourite all-time dramas! W is quite an interesting thriller I must say. This drama got me and my mother re-watching some of the episodes just so that we can understand the storyline better. The suspense is so good that it almost killed the both of us!
This story tells of a cardiothoracic surgeon Oh Yeon-joo's (Han Hyo-joo) father, who mysteriously goes missing while writing the last chapter of his webtoon "W". Yeon-joo then discovered that she becomes one of the main characters in the webtoon, alongside the main lead, Kang Chul (Lee Jong-suk) and that she can only leave the webtoon based on Kang Chul's change in feelings. When that happens, the words 'to be continued' will appear and she will teleport back to the real world. The story then continues with much thrill and excitement which you cannot miss!
5. Hyde, Jekyll, Me (하이드지킬, 나)
I've recently re-watched this drama because I wasn't feeling well and it was just showing on TV. It's quite a nice love story between the main characters with an element of danger in it.
Hyde, Jekyll, Me is a story about Gu Seo-jin (Hyun Bin), a third-generation chaebol who runs the theme park Wonder Land. He seemingly has everything — looks, brains, and fortune – but has a dissociative identity disorder. Whenever his heart rate exceeds 150, another personality emerges – Robin – a kind, gentle and warm personality, unlike his usual cold-hearted outlook.
Meanwhile, Jang Ha-na (Han Ji-min), an ordinary girl set to take over her grandfather and then father as circus master of the circus show at Wonder Land, which had once been the park's primary attraction. With every antagonistic encounter with Ha-na, Seo-jin notes the alarming spike on his heart monitor, and the two become further embroiled with each other. As the story goes on, the more Robin appears and the more she falls for him, to Seo-jin's dismay…