Staying in a hotel along Myeongdong sure has it perks, besides having access to the many fashion and beauty shops; one is also in for a gastronomic treat as night falls within the area. Apart from street vendors selling anything from mobile phone cases to fashion wear such as clothes and accessories, there are also the food stalls offering a variety of night snacks. This is a haven for street food lovers with more than two hundred food stalls throughout the streets of Myeongdong. Here are the few that I had managed to check out as well as tried during my recent trip to Korea.
The night market happens daily but it is more crowded during weekends. So if you wish to take your time and stroll around then it would be better to go on a weekday evening instead. As during weekends, it tends to get really crowded and you can expect some pushing which can be annoying when you are trying to enjoy your food on the streets.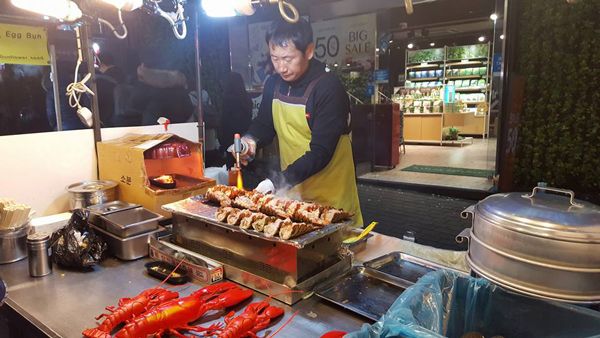 One of the popular stalls would be the grilled cheese lobster, going at 15,000 won. Topped with melted cheese, corn and spring onions, this delicious night snack is a must-try when you visit the Myeongdong night market.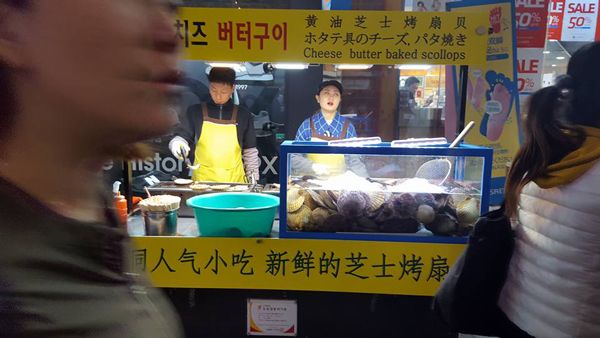 Another seafood dish would be the cheese butter baked scallops, depending on the queue; there might be a long waiting time for this dish. As it was freezing cold during the night, we decided not to wait and skipped this stall.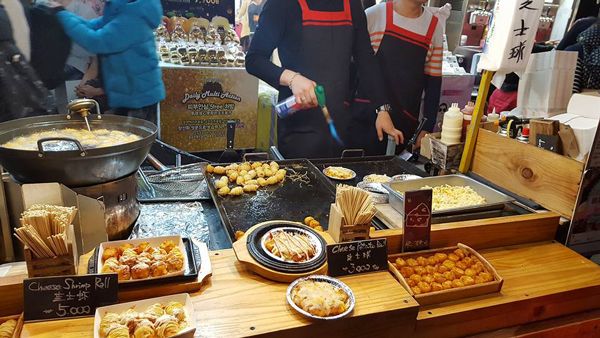 Looks like the Koreans really love their cheese or maybe cheese goes really well with hot plate or blowtorch food. This stall sells cheese shrimp rolls or cheese potatoes. We bought the cheese potatoes to try because I am a huge fan of both cheese and potatoes. This dish is actually harsh brown balls covered in cheese and tomato sauce. The cheese shrimp rolls are priced at 5000 won while the cheese potatoes are going for 3000 won.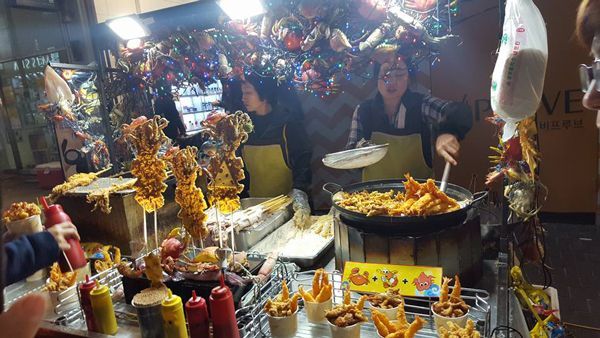 For fried food lovers, this stall sells deep fried squid, soft shell crab and shrimps. You can also choose to have the combo cup, which cost 5000 won to get a mixture of each type.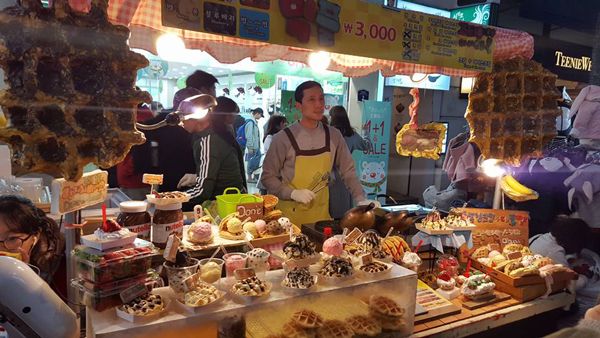 If you have a sweet tooth then fret not because there are plenty of stalls which you would find a treat. This stall sells a wide selection of ice cream waffle desserts for just 3000 won. There is also the strawberry stall where you can find fresh strawberries and even ones dipped in melted chocolate.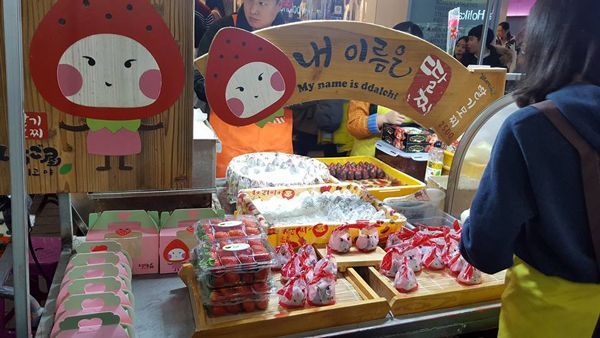 I did not try either of the stalls but instead headed straight for another ice cream stall. This was one of the must-tries on my list for street food in Myeongdong, even if it just for the novelty. For just 2000 won, you can get this 32cm high ice cream. What is best about eating this in autumn is that you do not need to worry about your ice cream melting or falling off from the cone.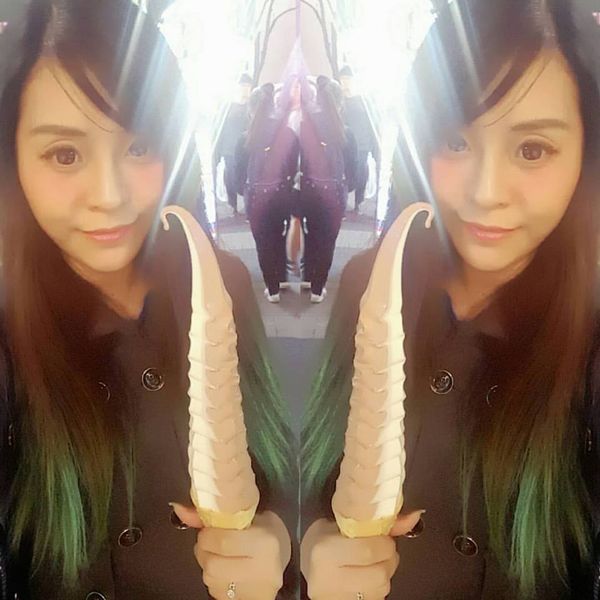 At the end of the night, we decided to bring our take-away street food back to the hotel room to enjoy because the temperature was dipping.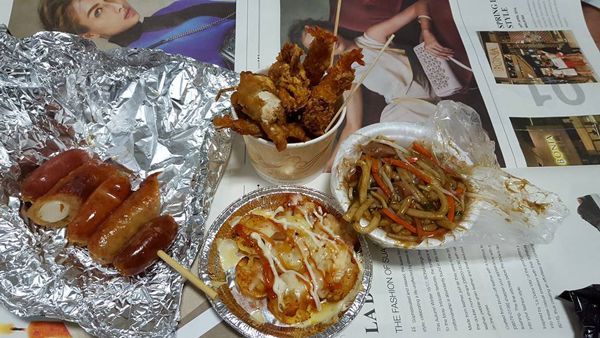 The yakisoba noodles featured in the photo below are also one of my favorites. It has a tangy aroma and flavor. Plain noodles are 3000 won while the one with pork belly meat is 4000 won.