For most Singaporeans, the typical activities we do on Halloween week would be going to Halloween Horror Nights at Resort World Sentosa or party away in our fancy costumes at various bars and clubs that would be hosting Halloween parties.
Those wanting to get an authentic feel of trick-or-treating would venture down to Woodlands Grove, where the only estate in the whole of Singapore would have houses in spooky décor and residents enthusiastic enough to offer treats to the trick-or-treat goers. But if you do not want to jostle with the crowd and still want to have some fun on Halloween, then here are some suggestions I have for you.
Host Your Own Halloween Party
Instead of wasting time queuing up to enter the hot nightspots for a Halloween party, why not host your own Halloween party? You get to choose the location and limit the number of people who get to attend your very own exclusive Halloween party. Up the scary factor with budget decoration that actually looks good and classy from Daiso. Pinterest would be your best buddy if you are searching for inspiration on how to make your own finger food and drinks.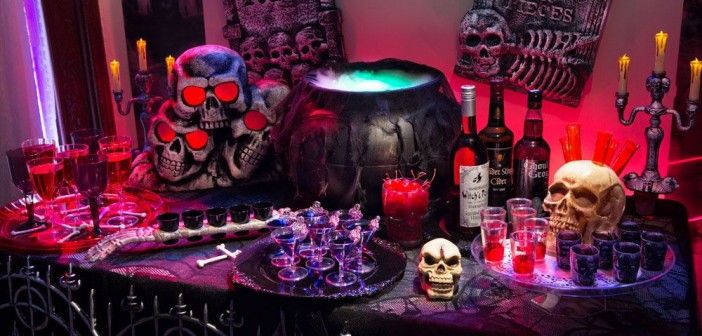 Plan An Escape Room Outing
With horror themed escape rooms by Xcape Singapore such as The Morgue and Annabelle, these escape room games are definitely worth a visit with your best buddies. Escape rooms are basically a game where a group of participants have to solve mysteries and clues within a given time to escape from the room. The concept allows you to experience what it is like as game characters of a video game or movie. Escape rooms have been slowly gaining popularity in Singapore, with at least eight different game providers located mainly in the town area.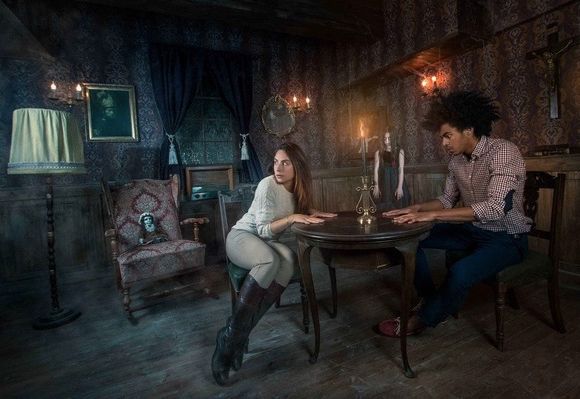 Explore Real Haunted Places
Forget cinematic horror at Halloween Horror Nights and head out to explore the rumoured haunted places in Singapore. Take a walk down a cemetery after midnight or try the Old Changi Hospital if you dare. There are also the Changi chalet houses, which are rumoured to be haunted as well. If you are feeling adventurous enough, then book a room for the night so you could have a place nearby to return to after exploring the haunted hospital nearby. Changi beach is known to be haunted as it is the site of the infamous Sook Ching massacre during the Second World War. Perhaps it would be respectful to light a candle and take a moment of silence to remember the dead while you are there.
Do A Horror Movie Marathon
If exploring haunted houses is too much for you then why not curl up in the comfort of your own home with your family and friends for a movie marathon night but with just horror movies. Suggested titles would include the all-time favourites such as The Exorcist and The Omen. Or if you do not have such videos on hand but would still like to scare yourself silly, just head down to the movie theatres such as Golden Village that is organizing Horror Film Festival 2017 that starts end October.