As the year 2016 is drawing to an end, it marks another brand new page of story in year 2017. I don't know is it me or you guys shared the same feeling that time flies and seems like tons of things yet to accomplish. Naturally, I have been thinking about how to approach this new chapter with my checklist 2017.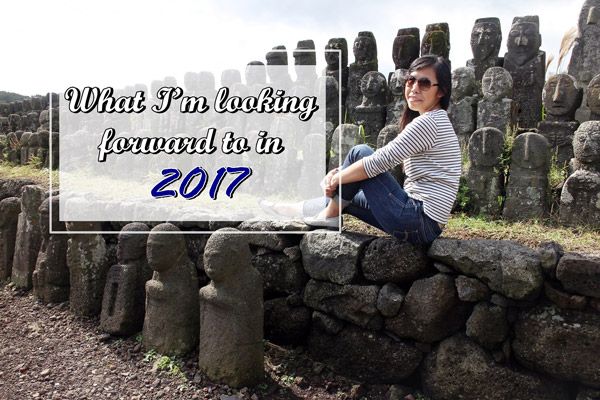 Growing into a better person.
Everyday is a learning curve and whatever things happen mould us to be a better person. I need to work on my priorities and expectations on my work, blog and life. Hopefully all the time I spent reflecting through the nights will get me prepared to be a better and improved person.
Exercise & Workout
I have been blessed to try out new menus and new restaurants through blogging. But I realized that my waist is expanding side ways as well. All thanks to lack of exercise and my dietary habits. I need a push factor to get my ass out of the seat to exercise. As I grow older, I find that my metabolism is slowing down. Thus, this is my wake up call to get myself healthy and at the same time work out all the calories.
Family Bonding
I need to manage my time management to spend more time with family. This year has been quite a hectic one. My grandparents have been hospitalised quite a few times recently due to poor health condition. I felt bad as I do not have time to visit them over the weekend sometimes. So, I must make sure I work things out and spend time with them.
Travel Adventure
I hope I can travel more in year 2017 and explore the hidden gems and cultures of different countries. I have a long travel list and I am going to save more money and fulfil my travel check list. And the most important part is to bring my parents to travel together as a family next year. It could be very memorable and challenging travelling in a big group. But yeah! That's how we can all spend time together and build even better rapport.
Social Media
I have been blogging for more than 8 years and it is quite a long journey. From a personal blog to food, travel and lifestyle blogging, I do see myself improving. All thanks to the exposure and opportunities given by the clients and PR companies throughout my blogging journey. I hope I can work on wonderful things on my social media in the new chapter. I need to improve on my photography and texts as well. It is all about learning curve.
Having said that, I can't wait for 2017! Have a very happy New Year!