Summer can really be quite crazy with the relentless sun and the scorching heat. How do you ensure that your skin remains in tip-top condition? Here are my 5 beauty must-haves to beat the summer heat!
1. Too Faced Hangover 3-in-1 Replenishing Primer & Setting Spray
If you're out with a full face of makeup, I'm sure you'll be cursing the weather for melting whatever you've put on your face. Prep your skin AND set your makeup with the NEW Too Faced Hangover 3-in-1 Replenishing Primer & Setting Spray! It probably hasn't launched in Singapore yet but this baby is all you need to keep your skin moisturised while helping your makeup stay in place. It contains skin-loving ingredients such as coconut water and skin revivers to also protect your skin. Launching in Sephora Singapore mid-August at SGD49.
2. Supergoop range of products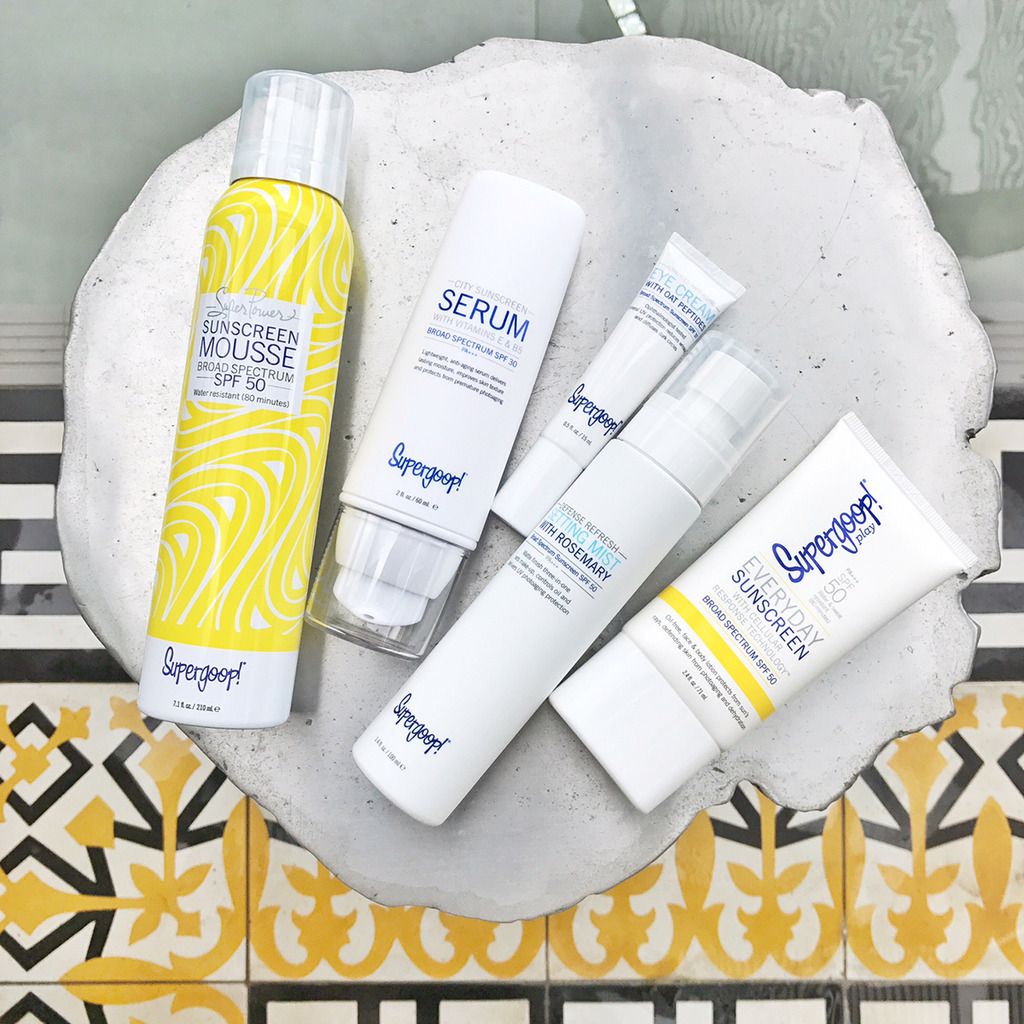 SPF is a must in your skincare or makeup in this weather to protect your skin against harmful UV rays from the sun. I can't exactly pin-point what exactly I want to talk about because the Supergoop range of products is packed with SPF to help you embrace summer! From the Sunscreen Mousse to the Serum, Eye Cream and even the Setting Mist, they are all packed with a least SPF30! How interesting to have a setting mist help protect your skin from the sun, isn't it? Be sure to check out them out!
3. Fresh Beauty Rose Deep Hydration Facial Toner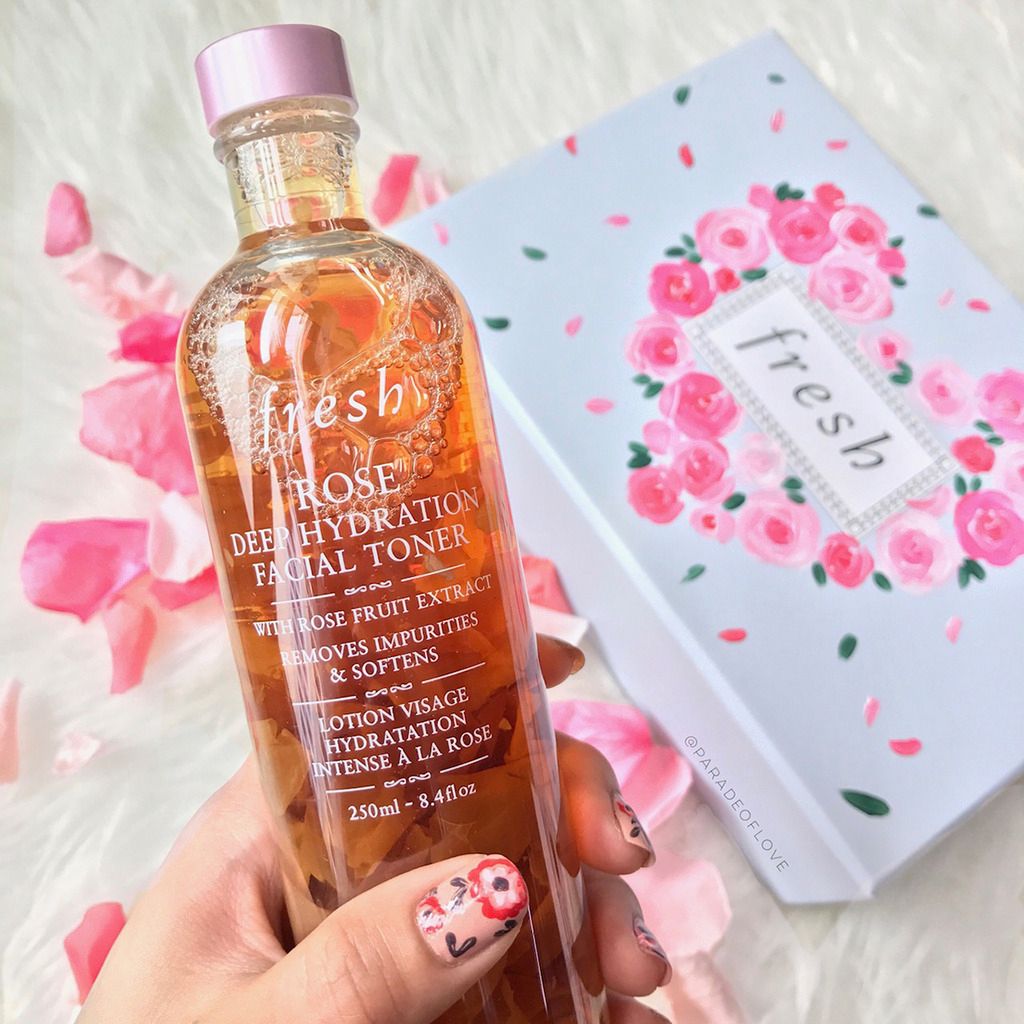 No matter the season, your skin will always be in need of some TLC, especially in the form of hydration. I've been enjoying the Fresh Beauty Rose Deep Hydration Facial Toner for it is packed with real rose fruit extract and rose petals to remove impurities and intensely hydrate your skin. It has a gentle yet calming effect on the skin and I love the scent of it too! Who would resist roses in their skincare? Well, I won't!
4. Kiehl's Calendula & Aloe Soothing Hydration Masque
I cannot sing enough praises for this masque simply because it helps cool the skin and hydrates! Calendula and Aloe are very calming and soothing so having these ingredients in one mask is definitely a plus point! For a full review, you may want to head to my original review post here.
5. Biotherm Aquasource Everplump Night
For a super hydrating night leave-on mask, opt for the new Biotherm Aquasource Everplump Night. With a lightweight, gel-like texture, this mask soothes the skin and moisturises overnight! Interestingly, the mask contains a power regenerator, Dark Cultivated Algae, which produces an extract rich in "skin energy generating molecules" only in the absence of light. It actually works to boost skin recovery and replenishment while you sleep! Oh but a word of caution, the scent can really be annoying. I'm not a fan of its scent but, it gets away after a short time so I still (kind of) love it.
With these 5 skincare products, I'm sure we'll all be ready to fight the crazy heat! Any thoughts on these?