In what feels like a blink of an eye, Noey has been using Ortho-K for over a year. Over the course of this year, he has gotten so accustomed to not wearing spectacles that he really hardly wears them anymore!
We were recently back at W OPTICS for a review and so here is an update on Noey's journey with Ortho-K thus far.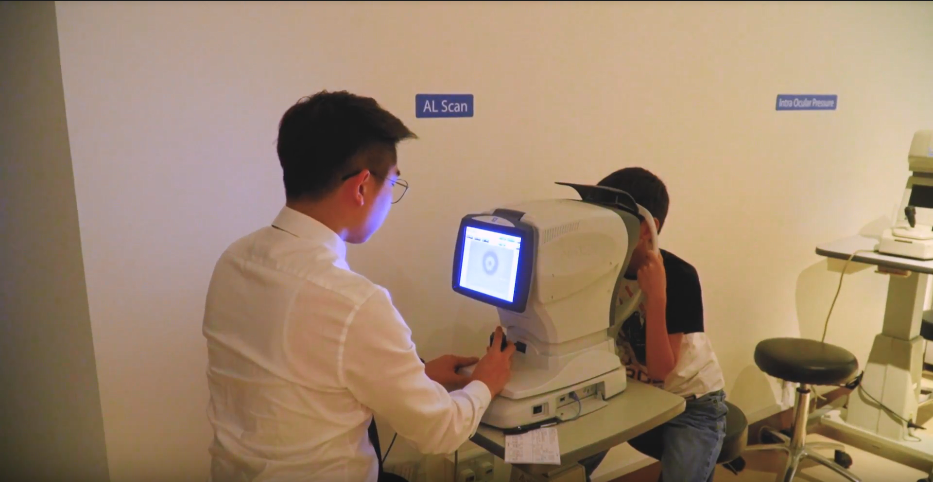 Noey first started using Ortho-K about a year ago. You can read about how we got started on Ortho-K with W OPTICS here. In short, Ortho-K (Orthokeratology) is a form of eye treatment where the user wears a pair of gas-permeable cornea-reshaping lenses overnight. As the name suggests, the lenses reshape the wearer's cornea while they sleep, allowing the wearer to take the lenses off the next morning and enjoy perfect vision for the rest of the day. Honestly, even after seeing it at work for the past year, it still sounds like magic to me!
Noey has been wearing his Ortho-K lenses for over a year now and I must say that both he and I have been very pleased with how Ortho-K has worked for him. The treatment has worked so well for him that he actually can maintain perfect eyesight for 1.5 to 2 days with one wear of his lenses.
Putting on the lenses and taking them off every day took some getting used to, but thanks to the guidance from our optometrist at W OPTICS, Noey was confident enough to undertake the process on his own. I had to help him during the initial weeks but now it is something that he manages independently, with some reminders from me to do a good job in keeping them clean! Good hygiene is really important to keep his eyes healthy and prevent infection and I was glad that our W OPTICS optometrist emphasised this to him at the start so he was fully aware of this.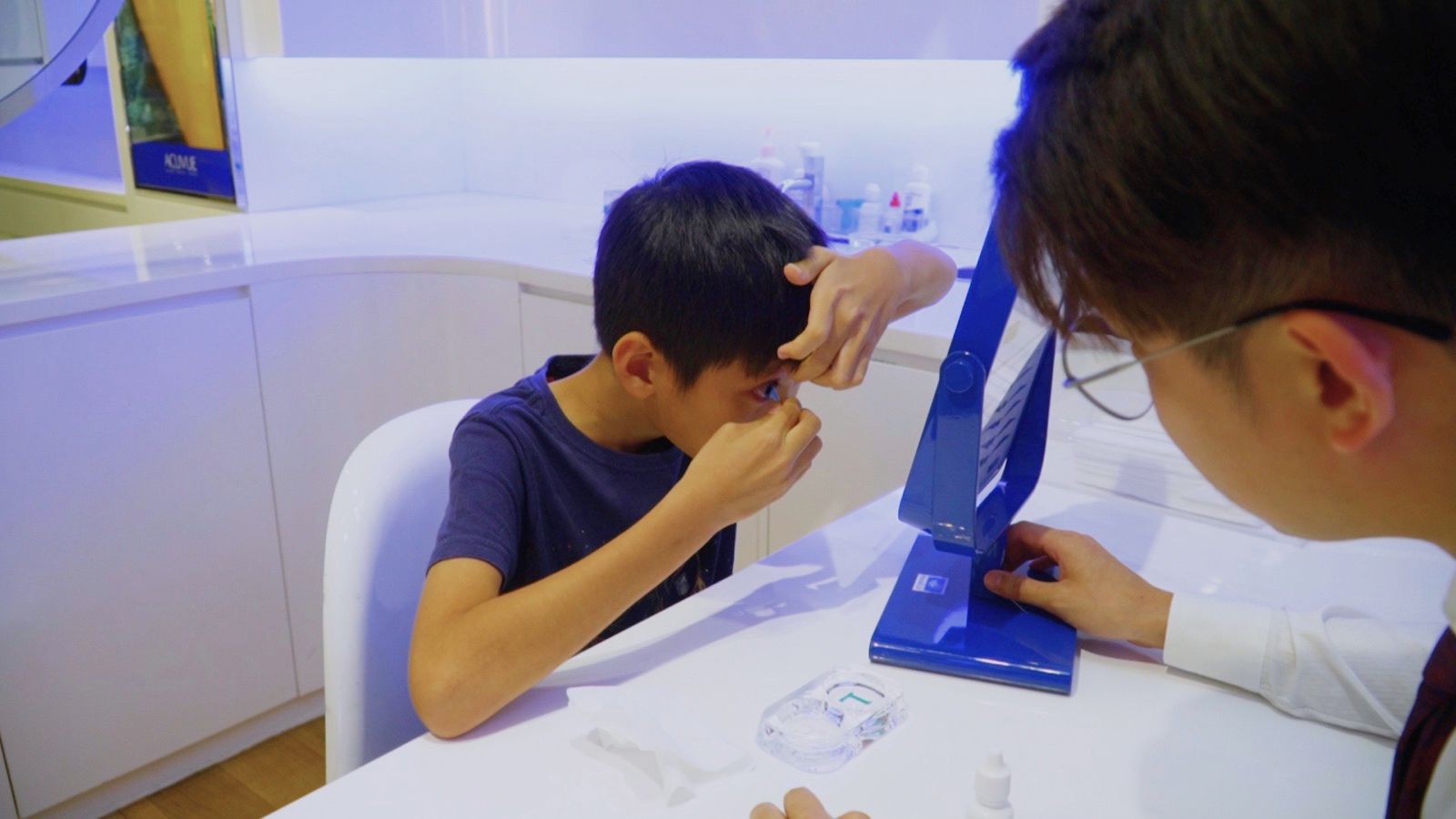 The benefits of Ortho-K have definitely outweighed the challenges.
It has given him the freedom to pursue an active lifestyle without being bothered by spectacles. I mentioned before that he had a bit of a phobia of playing ball games because he got hit in the face and got slightly cut by his spectacles once before. Well, that has since evaporated now that he does not have to wear spectacles regularly. Having worn spectacles for the most part of my childhood, I also know how much of a relief it is to not have to bother with spectacles when you are running, jumping and moving around in our hot and humid weather. Noey is also really happy that he can now see clearly the pool!
More importantly for me, I was delighted to hear on our last review that the degree of his short-sightedness has not worsened over the course of the year. In other words, Ortho-K has helped to stabilise his myopia and prevented it from getting worse. This is what I feel is the true benefit of Ortho-K for kids. Noey's short-sightedness is still relatively mild and I would love to keep it that way. This past year has shown that it is indeed effective in managing myopia progression (and in Noey's case, stopping it!).
Thanks for the positive experience with Ortho-K and I must also give credit to the team at W OPTICS at Suntec City. I appreciate how they eased us all into the process, and their experience in answering our questions about Ortho-K gave us the confidence to have Noey make the switch from spectacles. I also appreciate the regular check-ups as part of the process to ensure that the treatment is proceeding as it should. It helped too that W OPTICS at Suntec City is open daily (including weekends) from 10.30am to 9.30pm. It certainly made appointment scheduling easy!
I've had some queries about the cost of the treatment, and yes, embarking on Ortho-K is a bit of an investment since the cost for the treatment starts at $1,800 (depending on the complexity of each case and the severity of myopia sought to be corrected) but this covers the cost of the lenses and a series of follow-ups check-ups over the course of a year. The lenses will have to be replaced after 1-1.5 years and the cost for these will be at a lower rate. However, the fact that we were able to prevent Noey's myopia from worsening was a big plus for me and good eyesight is something I consider well-worth the cost.
Here's to being spectacle-free and happy!
W OPTICS
Suntec City Mall
3 Temasek Boulevard (Tower 5)
#01-400
Singapore 038983