It's that time of the year when holiday shopping is in full swing, you're making a Christmas list and checking it twice.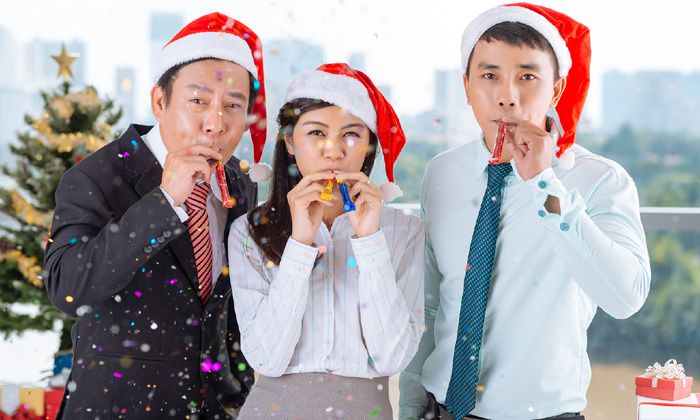 Credit: Human Resource Online
Should you give your boss a present? How about your teammates? Your office pantry aunty, maybe? Lots of things to consider especially when deciding, "to buy or not to buy?" We break it down for you here.
How well do you know the people you work with?
Giving no gift at all can be a better idea than giving the wrong gift. A personalised, thoughtful present is always appreciated more than a generic one or something that screams that you don't know the person any more than your day to day office interactions with him or her. A good test is asking yourself what three things your colleagues enjoy doing in their spare time. If you have no idea what your colleagues may like, then maybe it's a sign that you don't know them at all and if that's the case, refrain from buying one. If you have a good inkling that they will like a certain item, then by all means wrap that item and be the office Santa! If you really just love the idea of giving everyone in your team gifts, select thoughtfully. If you're the boss (which can be tricky as you don't want people thinking there's favouritism), then maybe a group activity might be better – for example, a holiday group lunch for your team or department if budget allows. That way, everyone is on equal footing.
Should you give your boss a gift?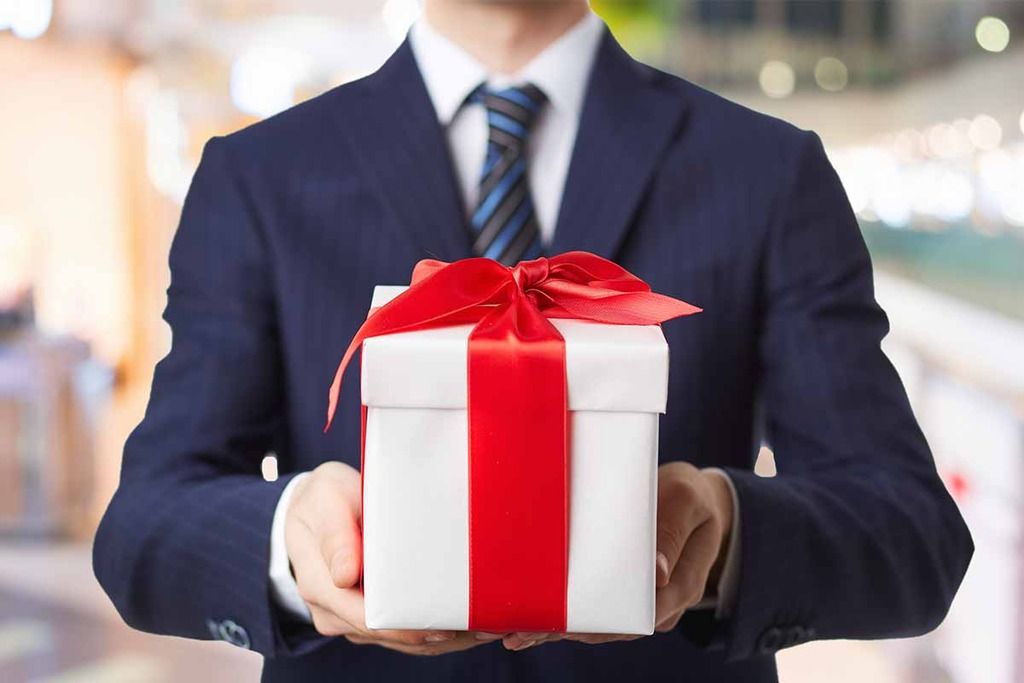 Credit: Sign Up Genius
This one is tricky – but the first principle above still applies. Business etiquette does not require anyone to give their bosses a gift for any occasion. Bosses and senior management personnel also do not expect Christmas gifts from their team. Sometimes, giving a gift when it's not necessary can appear as if you are trying to buy your way into your boss' good graces. Also, some company policies even discourage this practice to eliminate any kind of bias or possible misconduct (so check with your HR!). There's also a question of budget. If you can afford to give a nice gift and you know your boss beyond the confines of your office, then it's perfectly acceptable to include him or her in your Christmas shopping. If you don't really know your boss well but would still like to give a gift, make sure that it shows your appreciation and respect for them. Think of the gift as a reflection of how you want to be viewed by your boss. A good rule of thumb is to give to please, not to impress.
Do your colleagues celebrate Christmas at all?
Working in a multi-cultural company can be tricky. While Christmas is predominantly a global holiday, some of your colleagues may not celebrate it. Some may have strict no-gifting customs and there will be a few who prefer to give to charities of their choice, in lieu of physical gifts. Check on religious and personal beliefs around this holiday; ask first and exercise your sensitivity prior to shopping for them.
What about the pantry aunty or the office cleaner?
Most companies would give them gifts during the holidays, perhaps in the form of year-end bonuses or additional incentives or holiday gift baskets. It's always nice to give those who clean up after you a little token of your appreciation for all their hard work. They're the ones who make your space spic and span. If you would like to gift them this Christmas, a red packet is always the go-to option so they can either save it or spend it on their families during the holidays. You can even make it a team or department effort if you want to go further and collect more money for them. Just make sure it's voluntary and not mandatory, as some may not have allocated for it in their budget.
Whatever you decide when it comes to gifting colleagues this Christmas, enjoy the shopping marathons and spread some holiday cheers! Just don't bust that budget while you're at it.