Christmas time means party season and while you may have the urge to go #YOLO on all your holiday festivities, maybe reel in that no-holds-barred celebratory spirit for your company party.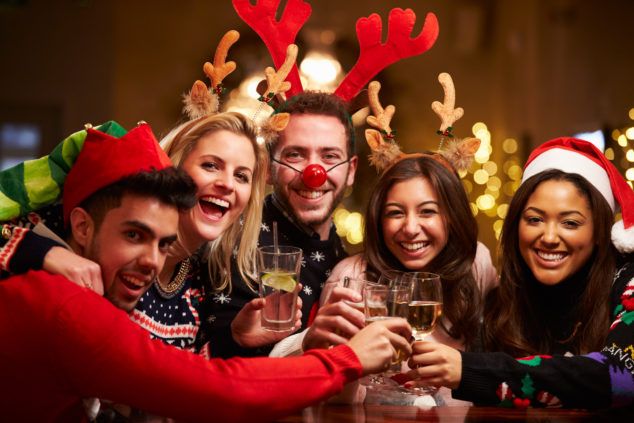 Image Credit: Wise Work Place
You're probably all like, "bah, humbug" and we're not trying to be the Grinch here, but we do have your back when it comes to holiday party etiquette so you can enjoy it to the hilt yet still enter the office premises the day after without having to bow your head in shame.
1. Keep your outfit decent.
Yes, even for those creatively-themed parties! Even though the company has a culture of fun, what you wear to the Christmas party will still reflect on you as an employee. Plus, think of the pictures – you definitely don't want anything out on social media that features you in nothing less than lingerie! The internet is forever.
2. Drink moderately.
We don't want to sound like a PSA (public service announcement), but being the "official" office drunk is nothing to celebrate about. One moment you're talking shop to your boss and the next, you're egging the entire office to do body shots and dance on tables. Public drunkenness is not a good look on anyone.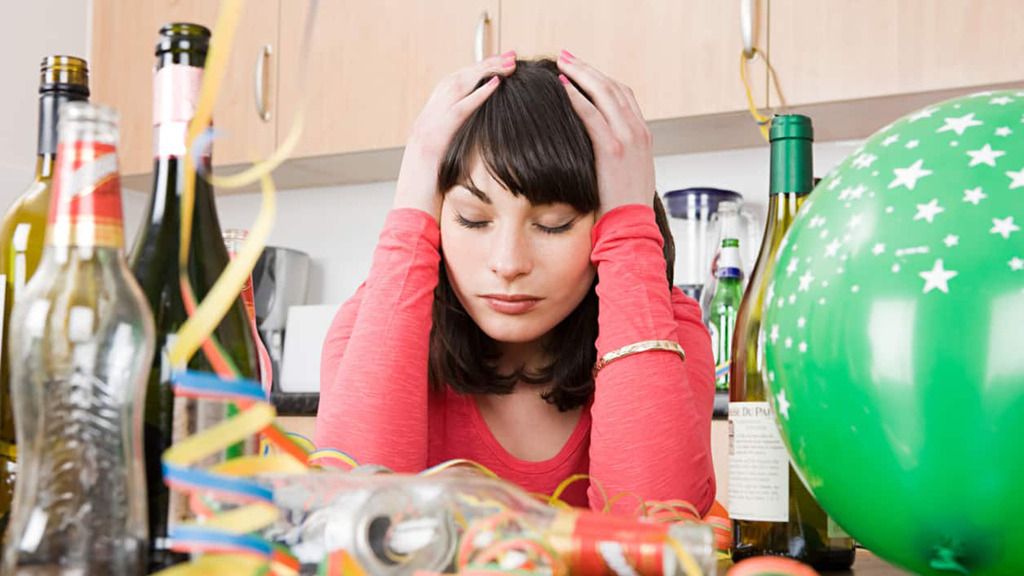 Image Credit: Points in Place
3. Be inclusive.
Especially when you're in a big company, parties are usually the one time when you get the opportunity to know everyone. Mix and mingle with different sets of people. Don't just stick to your usual group or your own department. It will also reflect nicely on you for being so open to conversing with the rest of your co-workers.
4. Stick to light conversation topics.
For parties where clients, significant others, and professional vendors are invited, they may not necessarily want to talk business. It is, after all, a festive occasion and not a meeting. Ask them about their holiday plans, any travels lined up for the New Year, etc.
5. Keep your negativity under wraps.
Whatever you do, never ever vent or rant during a party. It's neither the time nor the place to do so. Also, it's just plain bad manners. Especially when alcohol is involved, that just spells trouble – not to mention a potential HR issue!
6. Practice sensitivity when posting party photos.
In the age of social media, did you really have fun if you didn't post it? Now, your close friends may not mind you IG-living their moves on the dancefloor, but colleagues may not be all that appreciative of being publicly exposed without their consent. Some – especially management personnel – may not want photos of them taken and uploaded on any platform. Ask instead of assuming and always respect people's privacy.
7. Never be a cautionary tale of #METOO.
Sure, it's a party and the alcohol is getting to everyone, but it's not a license for you to start grinding on people at the dancefloor and giving out inappropriate remarks to and catcalling all your hot colleagues. Harassment is never cool. Ever.
Image Credit: What's On
8. Contribute to food and drinks.
Unless your company is sponsoring the whole event, then YAY, you are scot-free. This applies more to small office gatherings such as departmental parties and the like. Ask if it's potluck or BYOB or if everyone will split the cost after. Never go empty-handed – a dessert or a bottle of beverage is always welcome.
9. Come with a tasteful gift.
When the occasion calls for an exchanging of gifts, leave those naughty presents to your close group of friends or significant other. Despite it being a party, it's still in a business setting. Be thoughtful and respectful when gifting for your company party. We bet your boss would not appreciate a t-shirt with "World's Worst Boss" emblazoned at the front in bright red colours… even if you have the most awesome rapport and want to give it in jest. Just no.
10. Don't be a glutton!
It happens to the best of us – we see an all-expenses-paid buffet and we attack it with gusto. Which is nothing to be ashamed of as long as you're not just getting seven pieces of lobster so Shirley from Accounting can't have one because she hasn't released your claims yet. Be mindful of how much you eat (and drink, especially if alcohol is being served) and don't be wasteful.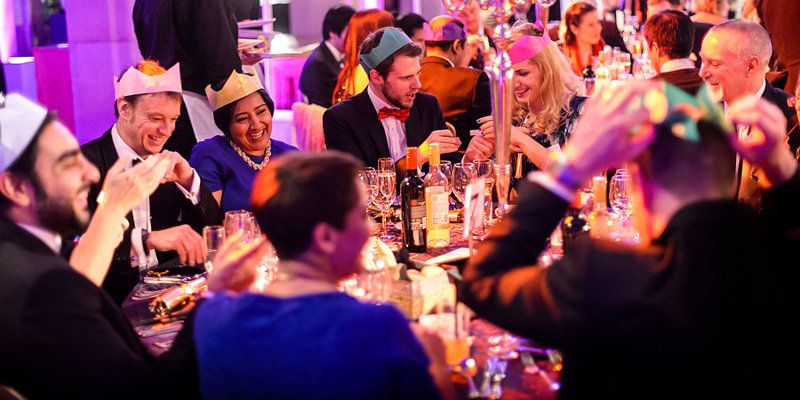 Image Credit: Georges Restaurant
11. Know when to exit.
It's not necessary to stay until all the lights come on – unless of course there's a full-on programme and everyone is expected to adjourn all at the same time (which is typical for D&Ds and sit-down dinner parties). Mingle, have fun, participate in the festivities, and leave when you need to. You don't need to be the last woman standing unless of course, you're part of the after-party clean-up crew.
12. Be gracious.
Having a party means logistics and some intense planning by a group of people during an already hectic season. Thank the organisers and the supporting team who made it happen for you and the rest of the organisation. You'll definitely get plus points for that!
Christmas parties are awesome but we all have to remember that it's still business first, social second. Go have fun, but don't let one party dictate your reputation for the rest of your tenure in the company. You'll thank us later.