Ah, June. Flowers are blooming, summer is arriving, celebrities are graduating... yes, "just like us," stars get ready to selfie in their caps and gowns and proudly walk across that stage, achieving a diploma for all of the hard work they've put into these past four years. In fact, juggling school, a full-time career, and fame is no an easy task — so stars should be seriously commended for making their education such an important priority in their lives.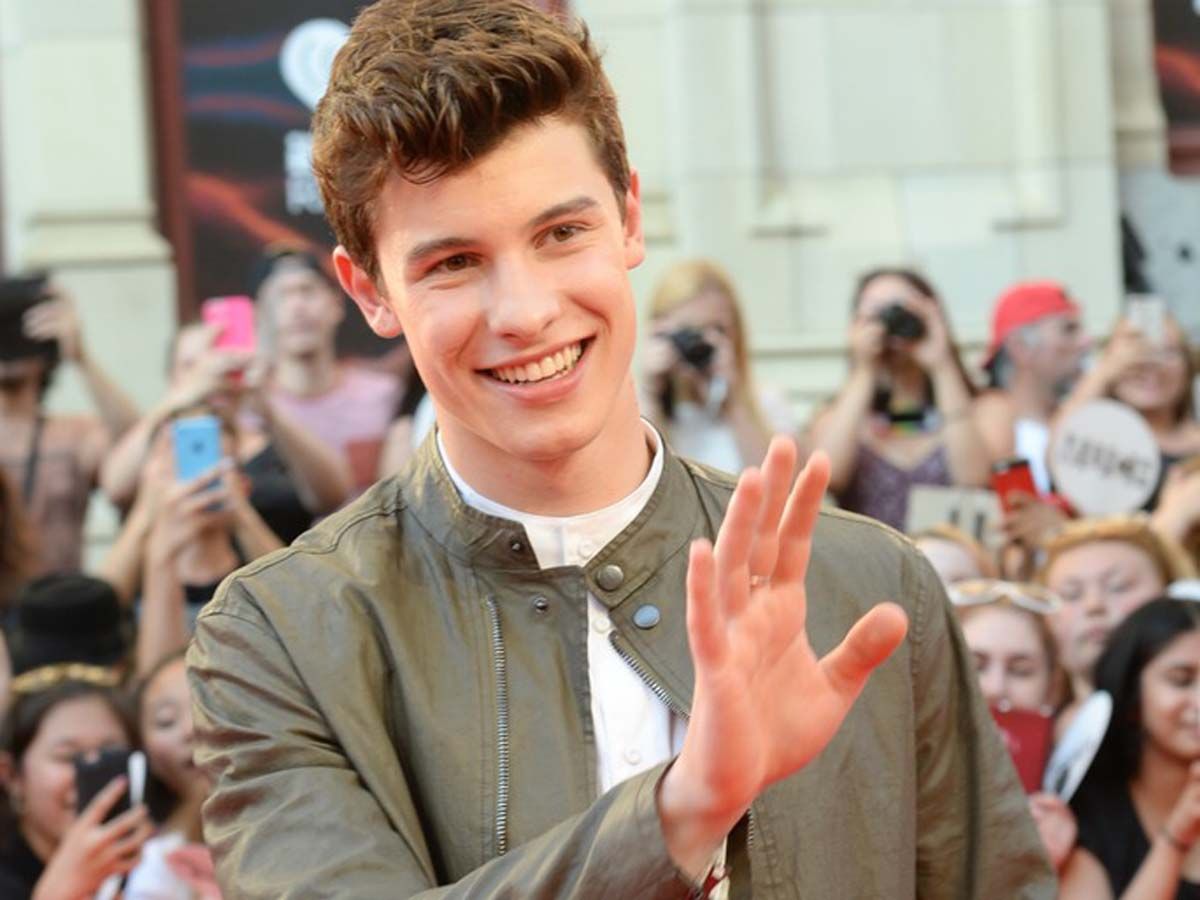 This year's Class of 2016 includes A-listers like Shawn Mendes and Ariel Winter, who join a long list of celebs before them who have tossed their caps in the air with pride and (probably) blasted Vitamin C's "Graduation (Friends Forever)" while sobbing into their robes. In addition to celebs who have graduated from high school or college, there have also been a wealth of stars who have been awarded with honorary doctorate degrees from top-notch universities all across the country. Impressive AF, am I right?
So, in honor of the most wonderful time of the year (that would be ~graduation time~), check out 18 photos of celebs rockin' their caps and gowns. I can almost hear "Pomp & Circumstance" playing in the background.
1. Shawn Mendes
The "Stitches" heartthrob made headlines this week after he graduated from Pine Ridge Secondary School in Toronto, celebrating the big milestone with a pretty badass guitar tattoo.
2. Ariel Winter
The Modern Family star and body confidence advocate graduated from high school this year and will be off to UCLA in the fall.
3. Kylie Jenner
Kylie Jenner celebrated her 2015 high school graduation like a true Kardashian would — with a blowout surprise party.
4. Cody Simpson
that boy growin up quick! pic.twitter.com/99Rkzh7Uhe

— Cody Simpson (@CodySimpson) May 23, 2014
Cody Simpson was the valedictorian of his class when he graduated in 2015.
5. Dylan & Cole Sprouse
We just graduated! Dylan bit me right after the last pic. #NYU pic.twitter.com/xTb8g1YNW6

— Cole M. Sprouse (@colesprouse) May 20, 2015
The Suite Life of Zack & Cody stars graduated from NYU in 2015, posing for a series of #twinning photos.
6. China Anne McClain
Disney Channel star China Anne McClain selfied in her cap and gown after graduating high school this year.
7. Jay Z
Jay Z pic.twitter.com/BPqhZXB7bW

— THE YEARBOOK (@the_yearbook) October 5, 2015
Baby Jay Z posing in a cap and gown for his elementary school yearbook photo is literally too cute for words.
8. Kanye West
Dr. Kanye West!!!!!!! I'm so proud of you baby & I know your mom would be so proud too!!!! pic.twitter.com/dgcj3uUVvq

— Kim Kardashian West (@KimKardashian) May 11, 2015
In 2015, the rapper received an honorary doctorate from the School of Art Institute of Chicago. Dr. Yeezy, reporting for duty.
9. Emma Watson
May 25, 2014
It may not be Hogwarts, but Emma Watson graduated from Brown University in 2014. That's Ivy League status right there.
10. Zendaya
The always inspirational Zendaya, who graduated from Oak Park Academy in 2015, captioned her graduation photo with a motivational message:
"It's a long road, so many things will pose as obstacles in your way and at times the end seems further and further away," she wrote, "but please remember the importance of that beautiful mind you have and all the limitless powers you hold."
11. Gabby Douglas
The Olympic gold medalist graduated from the same high school class as Zendaya, captioning a selfie in her cap and gown about how important it is to work hard and achieve your dreams.
12. John Legend
John Legend prepares to speak from #Penn graduation: http://t.co/Kynuo3uisE pic.twitter.com/GlMbzHq3na

— HOLLYWOOD.COM (@Hollywood_com) May 20, 2014
The singer was honored with an honorary doctorate of music from UPenn in 2015.
13. Selena Gomez
graduation photo..looks so sweet :) @selenagomez and @justinbieber and @ddlovato and @taylorswift13 pic.twitter.com/8RigAB3DbM

— Ashley Moore (@ashleymooreUSA) June 13, 2013
Selena Gomez became an official high school graduate in 2010. Interestingly enough, this photo is actually from her graduation scene in the movie Monte Carlo — which she filmed the same day she received her real-life diploma.
"What are the odds......Today I graduated from high school and got my diploma!!!!!" Gomez wrote on Facebook at the time. "I also filmed my graduation ceremony in the upcoming movie Monte Carlo. So in a weird way I was able to experience an official graduation, LOL."
14. Ariana Grande
Graduation photo of Ariana Grande. pic.twitter.com/hgI0oI6St7

— Lane (@SpeedHunterAri) June 29, 2013
The "Dangerous Woman" singer graduated high school in 2012, looking fierce AF in a black cap and gown.
15. Mary-Kate & Ashley Olsen
Stars are psyched to graduate high school, too! #TBT to Mary-Kate and Ashley Olsen's graduation day in 2004. pic.twitter.com/Qh4yQTGzti

— BigFuture (@MyBigFuture) April 14, 2016
MK & A graduated in 2004. I distinctly remember seeing these photos in every celeb glossy that week and being obsessed with the contrast between their hair colors.
16. Spencer & Peyton List
The second set of Disney Channel twins on this list, Spencer and Peyton List graduated high school this year, Instagramming their exciting achievement for the world to see.
17. Ben Affleck
ben affleck receiving his honorary degree at brown university (2013) pic.twitter.com/xlnn71mUr0

— best of ben affleck (@badpostben) April 18, 2016
Ben Affleck received an honorary doctorate in fine arts from Brown University in 2013.
18. Kerry Washington
Kerry Washington Lands on TIME's '12 Inspiring Graduation Speeches ... ~ http://t.co/cZotn2tgJl pic.twitter.com/yVEO9laDIa

— Scandal TV Show Fans (@ScandalTVShow) May 19, 2014
Honorary doctorate? It's handled. Kerry Washington received her higher ed degree from her alma mater, George Washington University.
*tosses cap in the air* Congrats, grads!
By MICHELLE MCGAHAN