Ever thought of putting on those cute Korean school uniforms and imagine yourself being in those high school themed Korean dramas? Or perhaps, even pretend to be in TV shows like "Produce 101"? You can now fulfill your dreams at Ehwa Gyobok, a Korean school uniform rental shop located right in Seoul.
On MyFatPocket's recent trip to Seoul, we went back to being teenagers with Ehwa Gyobok. Located right beside Lotte World at Jamsil, Ehwa Gyobok houses lots of school uniforms in a wide range of designs and sizes, both for males and females.
Watch our experience in the video below:
Address:
B1 floor 36-27, 40 Jamsil-dong, Songpa-gu, Seoul or B1 floor 36-27, 212 Olympic-ro, Songpa-gu, Seoul
서울시 송파구 잠실동 40 (갤러리아팰리스) 지하1층 36-27호
Directions to Ehwa Gyobok:
Ehwa Gyobok is located right next to Lotte World. Take the subway to Jamsil Station and exit the station from Exit 4. Walk straight all the way until you pass a multi-storey carpark. Galleria Palace Apartment is just next to the carpark. Continue to walk straight and head in to the little mall through the front door (as shown in the photo below). Take the lift down to basement 1 and locate unit number 36-27.
Entrance to the mall
It is hard to miss Ehwa Gyobok with its pink-themed design.
Ehwa Gyobok is spacious and cosy, with a comfortable waiting area right in the centre.
You can also rent accessories like headbands, school ties, and even school bags there. Don't worry about carrying two bags if you are already carrying one of your own when you are there. You can deposit your own bags at Ehwa Gyobok and rent a cute backpack from their huge range available.
Head in to the uniform room to pick a design that you like. Complete your Korean uniform with a vest, jacket, and school tie if you like.
They even have a "classroom" for you to take some photos to complete your high school student experience!
Need a place to preen yourself before photo-taking? There's a spacious vanity room for you to do your touch-ups and they even provide with hair curlers and straighteners.
We headed to Lotte World, which is located right beside Ehwa Gyobok for some photo taking. Alternatively, we suggest heading straight to town or even go shopping in your school uniform!
Here are some of the photos we took.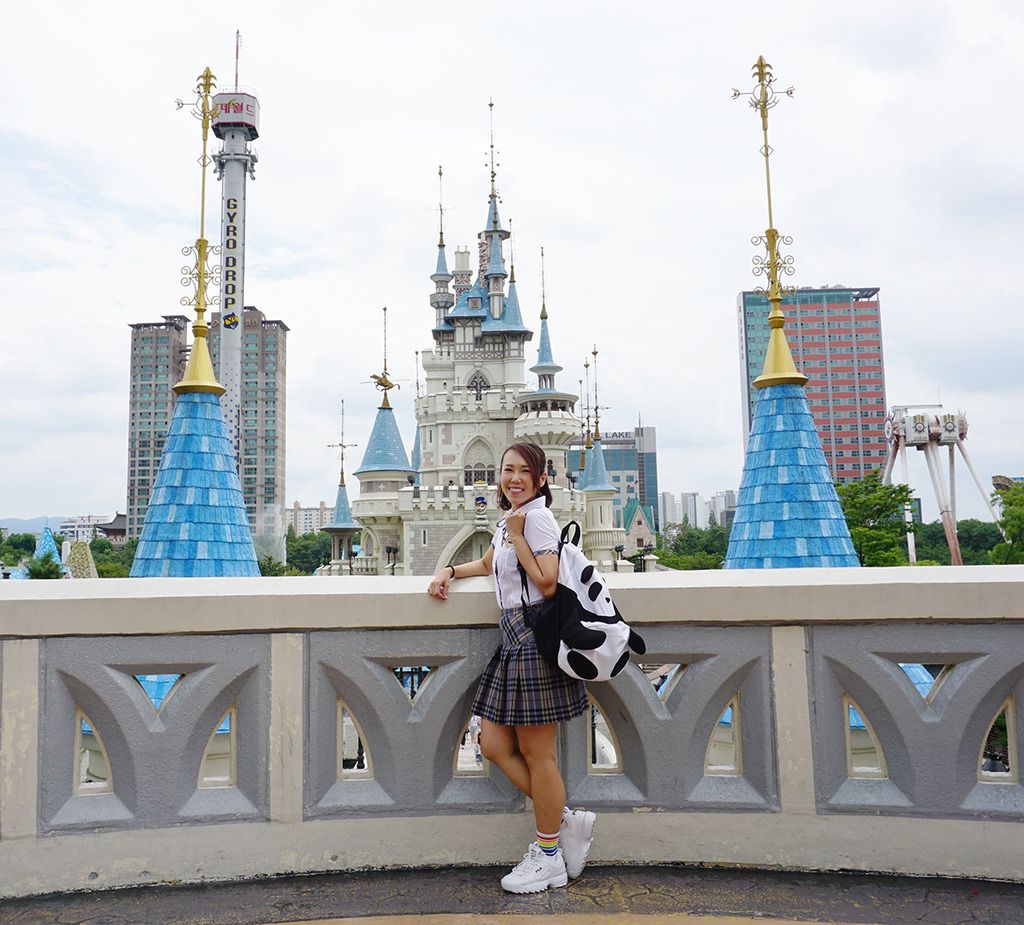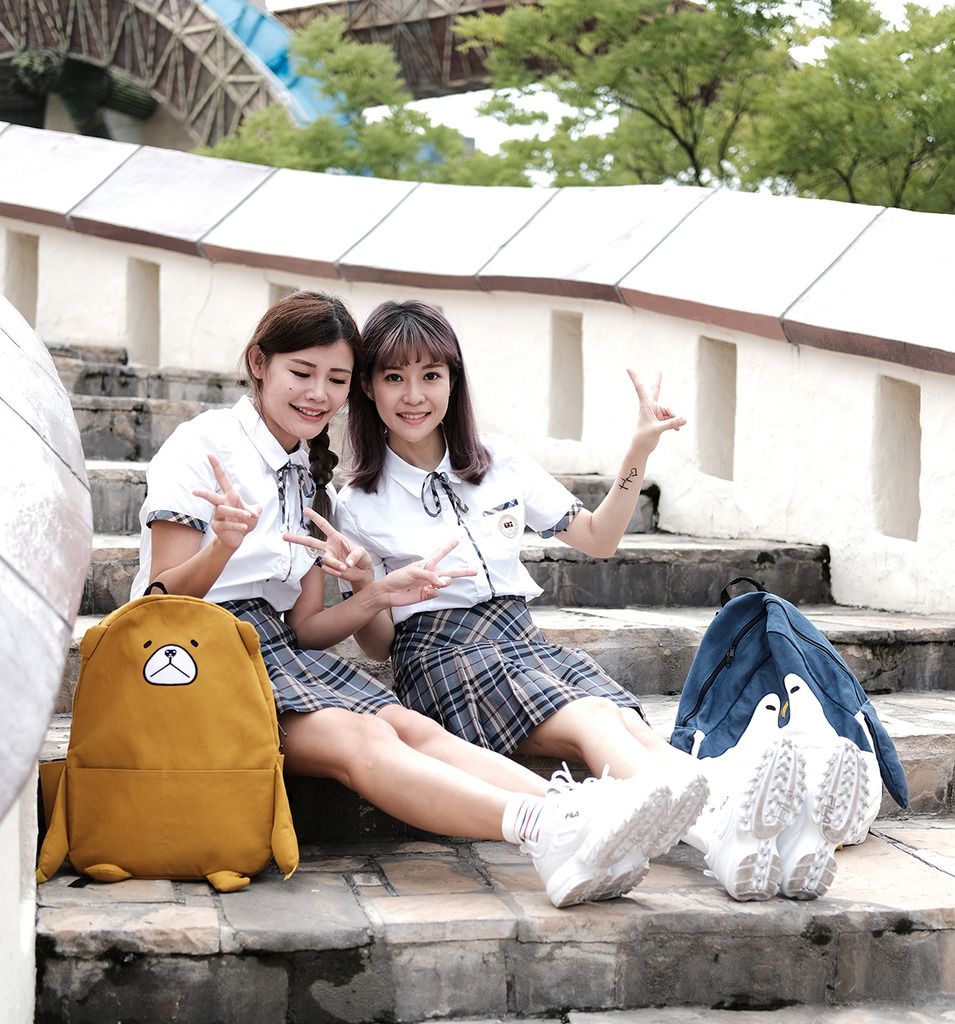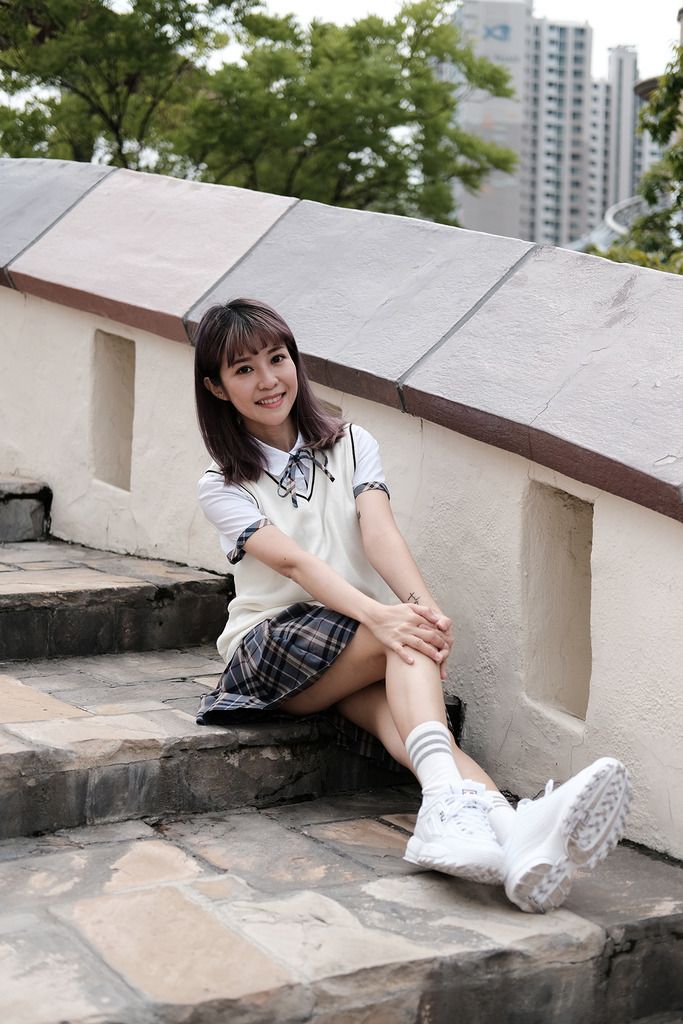 Have you ever rented a Korean school uniform before? Share your experiences with us!