June holidays are coming soon and if you are looking for enriching activities for your little ones, read on.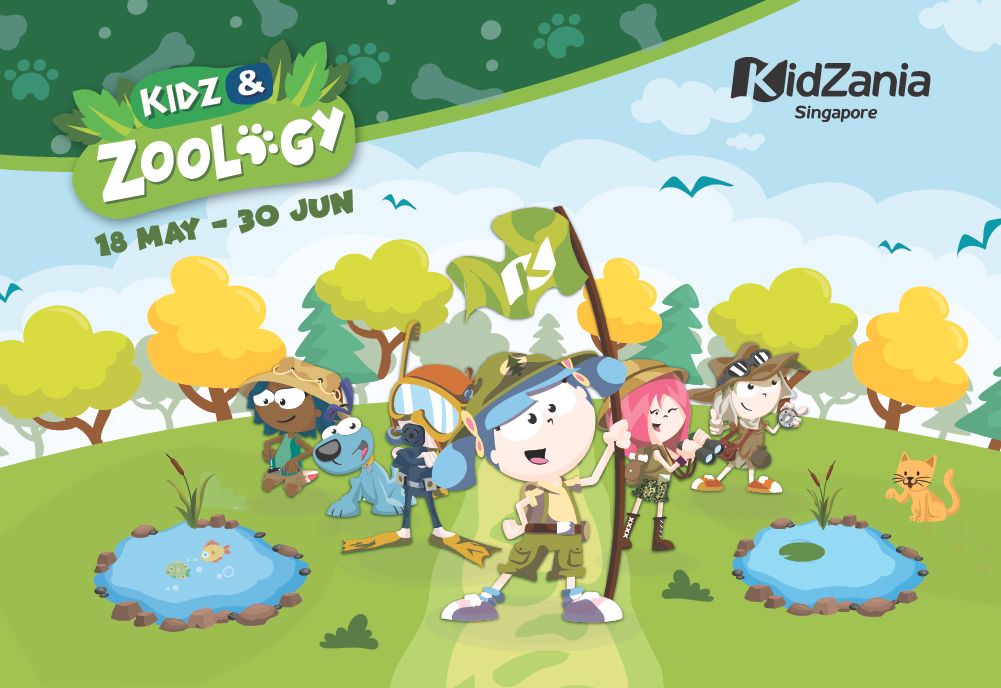 Families can embark on a mission to learn more about appreciating the wonder and beauty of nature's treasures at KidZania Singapore. Starting from 18 May all through the June school holidays, the indoor edutainment City will play host to programmes to bring about greater awareness of our animal friends during KidZ & Zoology. Kids can also try their hand at nurturing crops as an Urban Farmer, one of the newest professions in the City.
The school holiday fun continues as the highly popular Camp KidZania returns with a skill-based Young Artisans edition.
Explore the wonders of the Animal Kingdom at KidZ & Zoology
From 18 May to 30 June 2019, KidZania Singapore presents KidZ & Zoology, with a series of animal encounters and wildlife-related activities.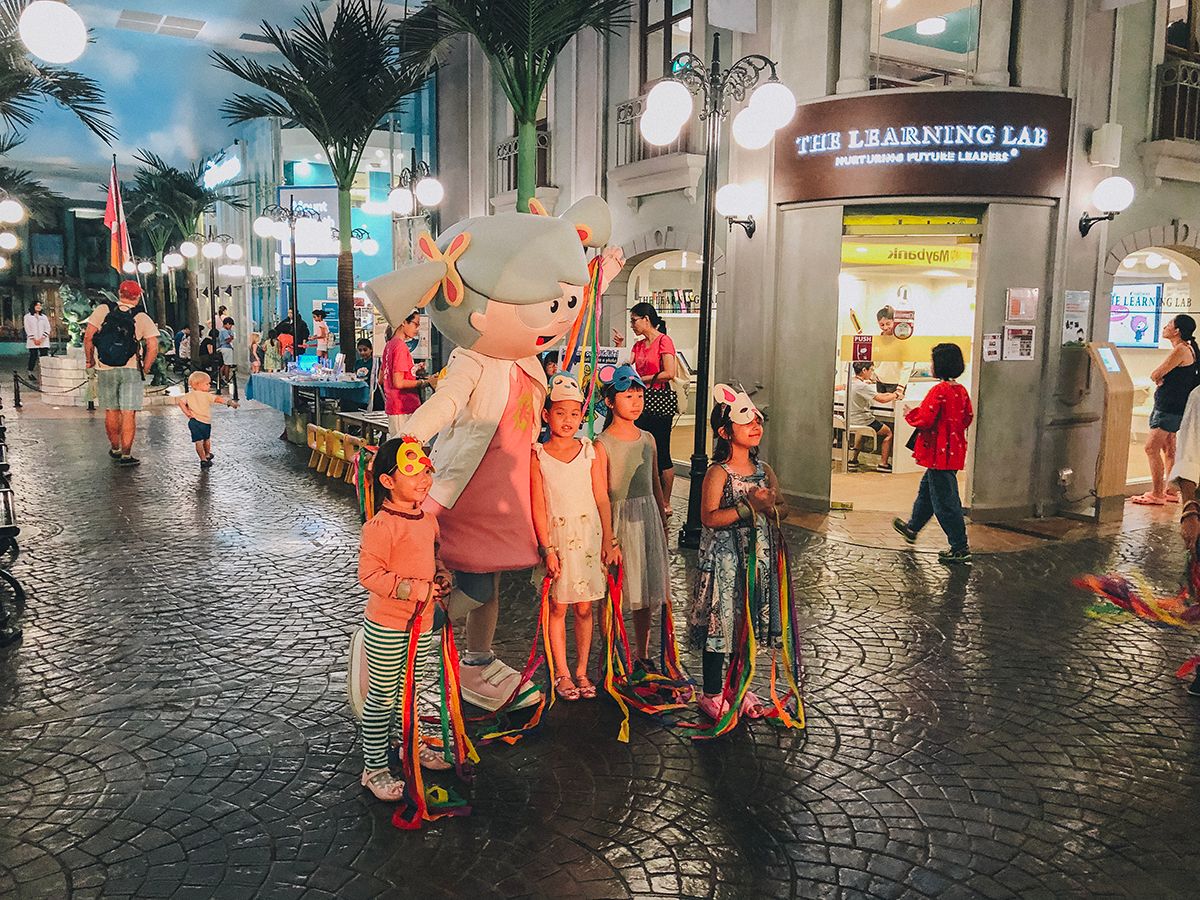 KidZ & Zoology event highlights include:
Animal Awareness Exhibition by ACRES
Date: 1 – 12 June
Kids and adults alike can find out more about Singapore's wildlife welfare issues and conservation efforts at the exhibition, or catch a movie screening at S$10in the City's Theatre. Some movie titles include Monkey Kingdom, Racing Extinction and more!
All proceeds raised from the movie screening will go to ACRES fundraising efforts.

Animal Crafts Booth by MuzArt
Be a Muz-Zookeeper for the day and identify animals based on their distinct patterns and features.

Animal Encounters – Sentosa
Date: Selected Tuesdays, Thursdays and Saturdays
Witness the awesome display of intelligence, agility and responsiveness from our animal friends. You can also mingle and enjoy the delightful antics of our feathered-friends at selected timings.
Refer to www.kidzania.com.sg for full list of dates and times.
Animal Origami and Photo Crafting by Canon Singapore
Date: 24 – 30 June
Print out a template of your choice from the CANON PIXMA TS8270 and follow the instructions to learn how to make various kinds of crafts and origami animals.

Colouring Activity by MILKCANANIME
Get creative and imaginative as you add colours to the drawing of a Bee, Oyster, Pangolin and Blue Whale.

Inflatable Playground by Wow Wow Land
Bounce to your heart's content and challenge new heights or jump around in an interactive game!
Chargeable at S$10 (socks included) per Kid

Safari-themed City Parade
Join in the special rendition of our City Parade and groove to the jungle beat!

Watercolour Painting Workshop by Nara Design
Date: 17 – 19 June
Indulge your inner artist by painting on paper, pouches, shoes, tote bags and more.
Separate charges apply.

Wild Animal Rides by ZOOMOOV


Date: Every Friday, Saturday and Sunday
Hop onto a safari-themed animal ride and explore the City!Chargeable at S$5 for a 10-minute ride.
Wildlife Trivia Hunt by Evian
Embark on a trivia hunt to put your wildlife knowledge to the test, and redeem 10 kidZos and one Evian mineral water bottle upon completion.
New Professions to Explore
Come June, kids can learn more about indoor farming in the City and more, as KidZania Singapore introduces new industry partners. In collaboration with the Singapore Food Agency, kids can be an Urban Farmer and learn about indoor farming technology and its benefits. This is the first time that the Singapore Food Agency is working with a theme park, and the initiative is part of its efforts to raise awareness among the young on how it ensures and secures a safe supply of food for Singapore.
Ms Joycelyn Ng, Director of Community Engagement & Partnership from the Singapore Food Agency said, "We are delighted to partner KidZania Singapore on the new Urban Farm experience. This initiative is timely as Singapore moves from traditional farming to modern high-tech farming in an urban setting. We hope that kids can better appreciate the efforts that go into growing food and be inspired to become future Urban Farmers."
Another new profession to explore in the City include being a Music Student at the Music Studio by Music Lifestyle. Kids can discover the various types of instruments from the strings, woodwinds, brass, to the percussion family, while grooving to the beat and performing a classic song at the end of the music class.
Non-stop Holiday Fun: Camp KidZania
As the school holidays approach, families can check out KidZania Singapore's other holiday programme – Camp KidZania, a 2D1N overnight camp themed Young Artisans. From 21 to 22 June, kids will enjoy an immersive experience to glean insights into the world of fabric and carpentry through hands-on crafts. They will learn how to customise and sew their own pencil case, as well as receive a woodcraft construction kit and assemble a photo frame with MuzArt. They will also be coached by experts from Sentosa's Animal Encounters on how to be an animal show presenter, and command the stage with grace and charm. In addition, participants will get a rare behind-the-scenes tour of KidZania Singapore to experience how the City is run, and the opportunity to take on the role of an Assistant Zupervisor.
Camp KidZania: Young Artisans is priced at S$198 (for Public), and S$178(exclusively for Annual Pass Holders and B•KidZanian CitiZens only). Registration starts from 16 May and will end on 3 June, or when the slots are full. Visitwww.kidzania.com.sg to download the booking form and register.
For more information on KidZania Singapore and updates on its latest events and activities, check out www.kidzania.com.sg and facebook.com/KidZaniaSingapore.