On 21 July 2019, Manchester United fans from all over South Asia gathered at the Fullerton Bay Hotel to meet their favourite Red Devil stars, Jesse Lingard, Nemanja Matić and Eric Bailly. Fans were greeted with a fabulous spread of buffet and drinks at the Clifford Pier.
The Meet and Greet started with a Q&A session with the football stars, and they were asked to share their views on their Singapore trip. Jesse Lingard said that he enjoyed being in Singapore, and Nemanja Matić said that they trained hard, and this was in fact, the first day that he was going around in Singapore. Eric Bailly added that it was his first time in Singapore and he thanked all the fans for the great support they received.
When asked about their thoughts on the Win against Inter Milan at the International Champions Cup held in Singapore the previous evening, the players mentioned that they felt that they played a good game, but the weather was very hot and they were not used to playing in such weather. It was a good win, but they thought that there is more work to be done.
In the next segment of the Meet and Greet session, 3 lucky fans were chosen to team up with the 3 Manchester United players for a traditional game of "Jianzi", and it was Matic and his fan who won the game with a combined score of 10 hits.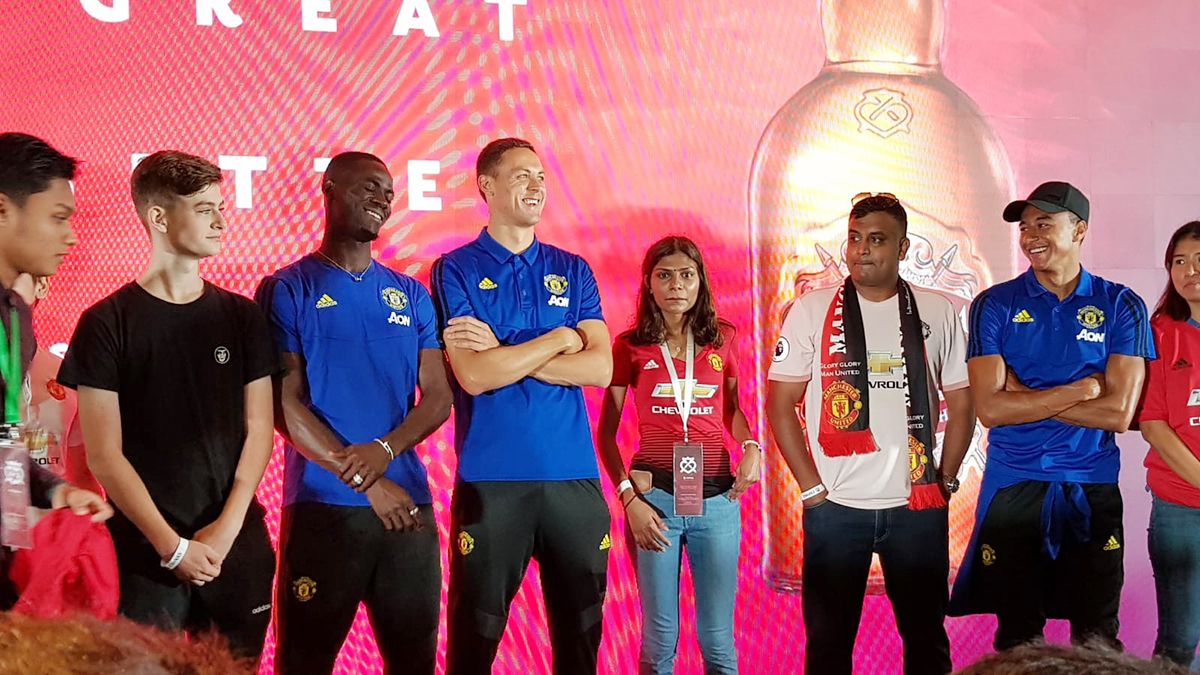 Thereafter, the 3 stars were invited to demonstrate their artistic talents through painting. Using a wide variety of colours, the 3 players painted three sets of Chivas logos with their creativity.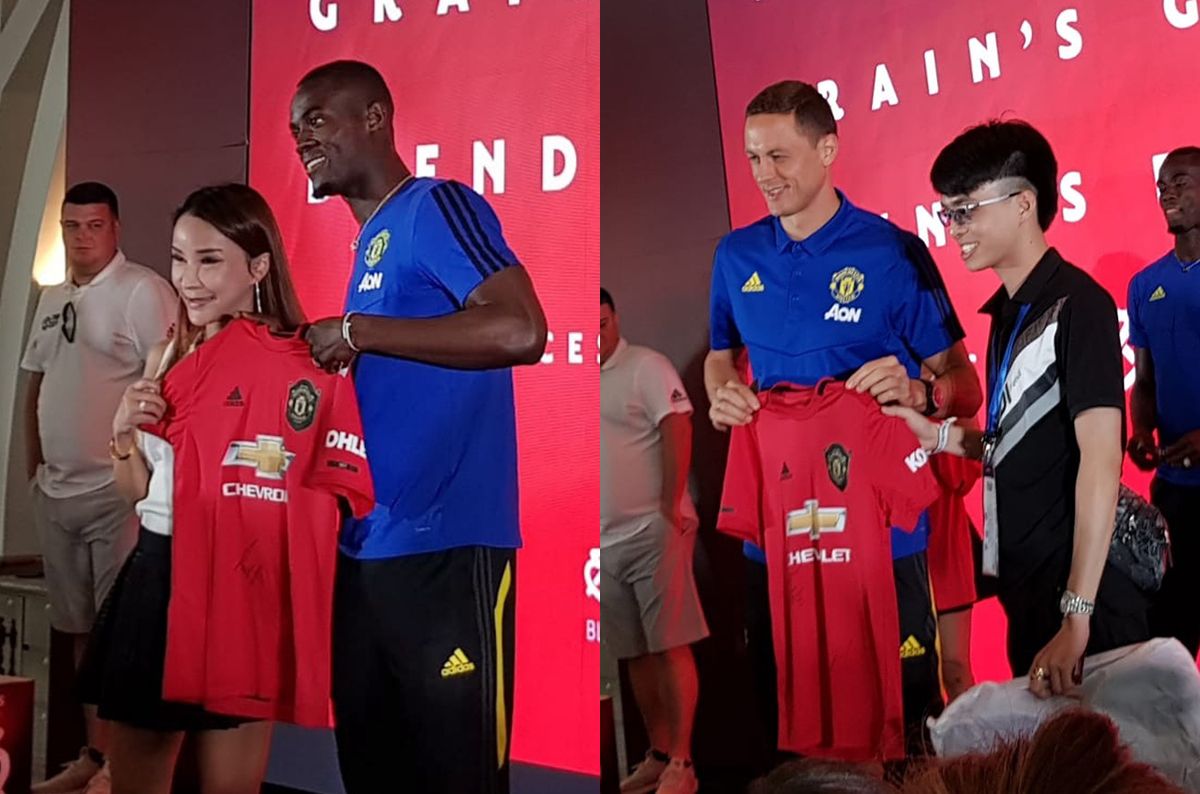 Fans were excited and waited in anticipation for the lucky draw segment, and 5 lucky winners won a set of the latest 2019/2020 Manchester United jerseys each. The 5 lucky winners even had a chance to take photos with their favourite players on stage. Following that, 11 lucky fans were picked to take a first XI group photo with the 3 football stars on stage.
The session ended with fans going crazy over getting the signatures of their stars on their Manchester United merchandise.
It was a memorable session for fans from all over South East Asia as they were able to meet their superstars live in Singapore. To some, it was a defining moment in their life as they are able to be up close and personal with their idols.