ARMYs, we know that you have the posters, albums, and all the concert merch. But you know what? Your collection is not complete unless you have these BTS IDOL Dolls sitting by your bedside, and BTS UNO Card Game in your drawer.
The Mattel BTS IDOL Dolls and the special edition of BTS UNO were officially available for pre-sales globally. In Singapore, aligned with global pre-sales date, BTS ARMY can now pre-order the entire collection of BTS x Mattel Fashion Dolls and the BTS UNOTM at SGD$34.99/each doll and SGD$11.99/UNO through Toys "R" Us at http://bit.do/e2vzF.
Top row: SUGA, Jung Kook, Jimin Bottom row: V, Jin, RM and j-hope
Each BTS IDOL DOLL's look is inspired by the outfits that the band wore in the "IDOL" music video, which broke the YouTube record for most views in 24 hours and now has over 480+M views. The dolls also featured rooted hair and 11 points of articulation which allow the dolls to pose in their many iconic dance moves.
There are some mix reactions from the ARMYs though, with some pointing out that the dolls aren't exactly similar to how to artistes looked like. However, most of BTS loyal fans still want to get their hands on the set to show their support for the K-pop band.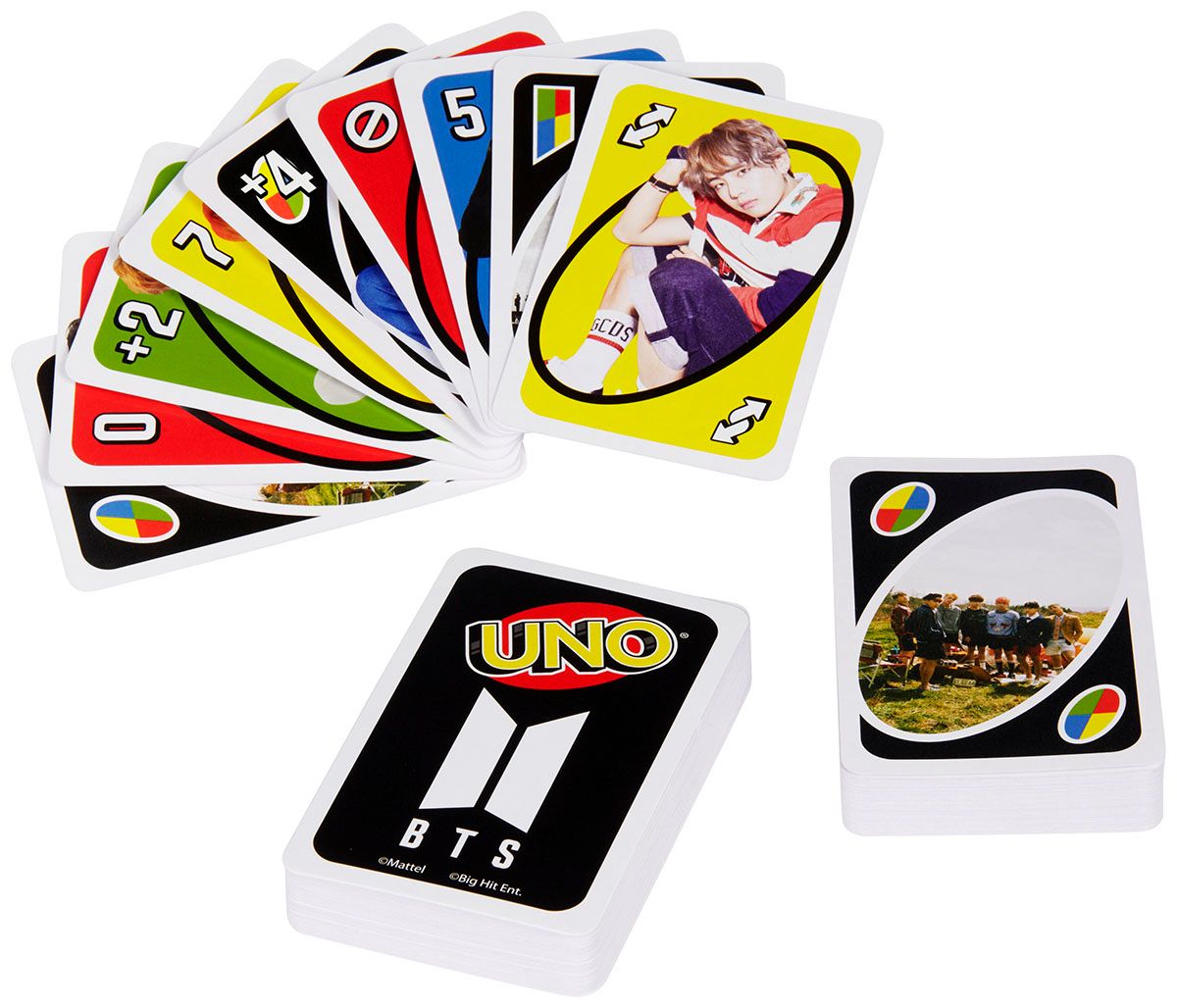 As for the BTS UNO Card Game, expect a colourful deck featuring images of BTS members on each card. Here's the fun part: when the special "Dancing Wild" card is played, the next player must perform their favourite BTS dance routine OR draw three additional cards. This will be a perfect game when you and your ARMY friends come together for a gathering!
The BTS IDOL Doll Asst and special edition BTS UNO cards will be available from August 15 in-stores, at leading toys specialty and departmental stores in Singapore; OG, Takashimaya, Toys "R" Us, selected Popular Bookstores and selected airport stores.