9 great years flew by in the blink of an eye and MyFatPocket celebrated our 9th Anniversary with a '90s themed party at Central Perk Singapore.
The entire MyFatPocket team, including MFP's Resident and Guest Bloggers, and blogger friends that we worked closely with came together to celebrate with yummy food and fun activities. Everyone made the extra effort to dress up in our '90s outfits and took references from fashion icons like Spice Girls, Cindy Crawford, Backstreet Boys and even Aaron Kwok to up the fun factor. It was definitely a night to remember.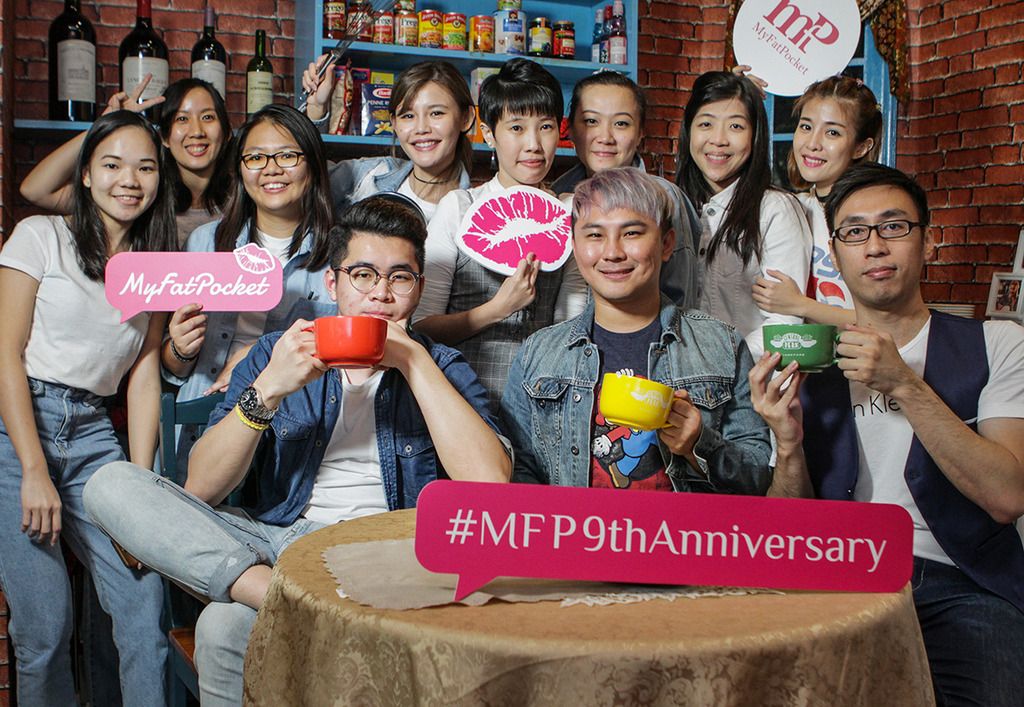 The party was held at Central Perk, the only official Warner Brothers licensed F.R.I.E.N.D.S sitcom themed cafe outside the United States. It couldn't be more apt to hold a '90s themed party there. I mean, who can forget rushing home to catch F.R.I.E.N.D.S back in the good old days, and bringing Jennifer Anniston's photo to your hair stylist to copy her look? The early birds managed to get the orange sofa seat that Rachel and friends use to sit on in the sitcom!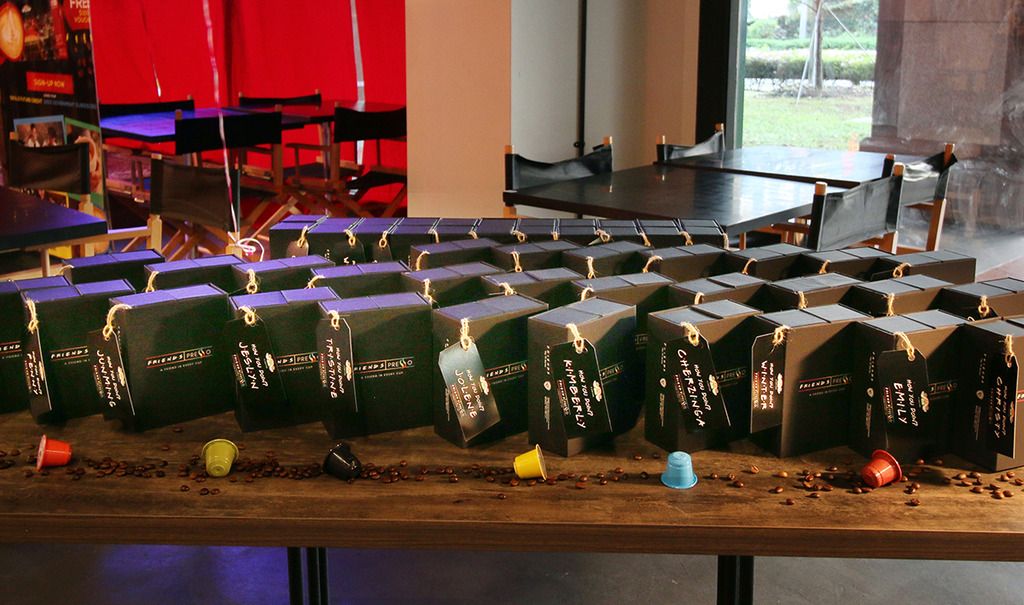 A big thank you to Central Perk for the F.R.I.E.N.D.S Nespresso capsules set, personalized with names of all our guests.
The backdrop for our photobooth was Monica's kitchen at Central Perk, and all guests had a good time taking Insta-worthy photos against the backdrop, and many of them even used the utensils as props.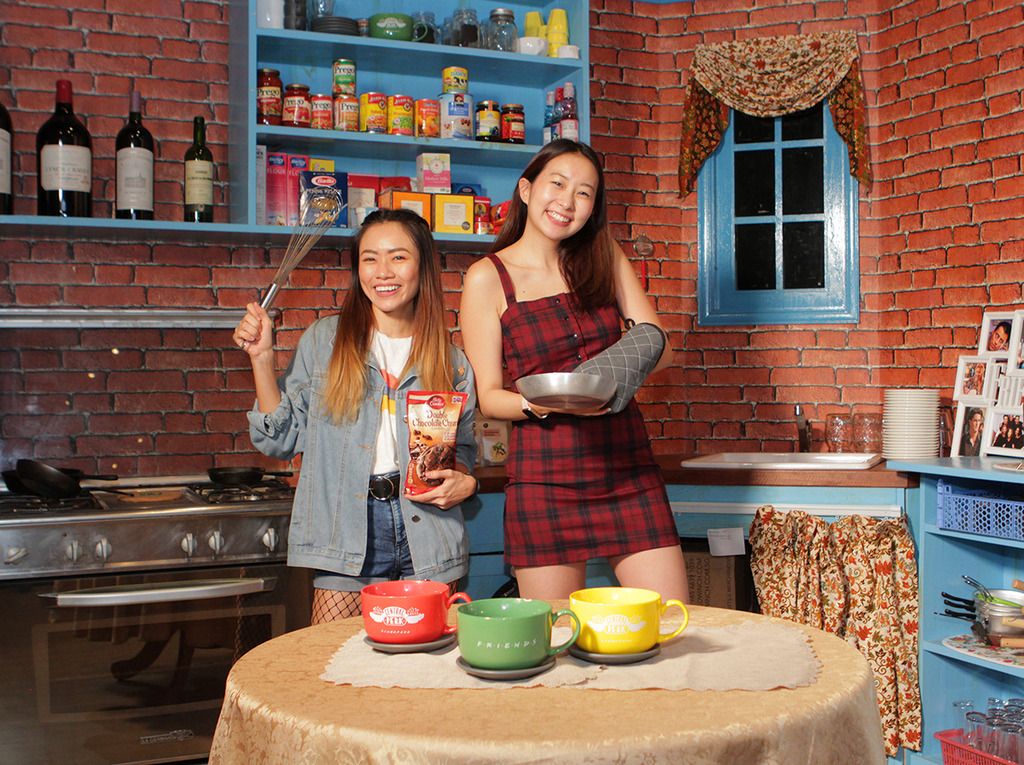 Cassandra Tan and Christy Ho.

Tristine Soh, Jeslyne Soh, Natalie Yeo, and Priscilla Gan.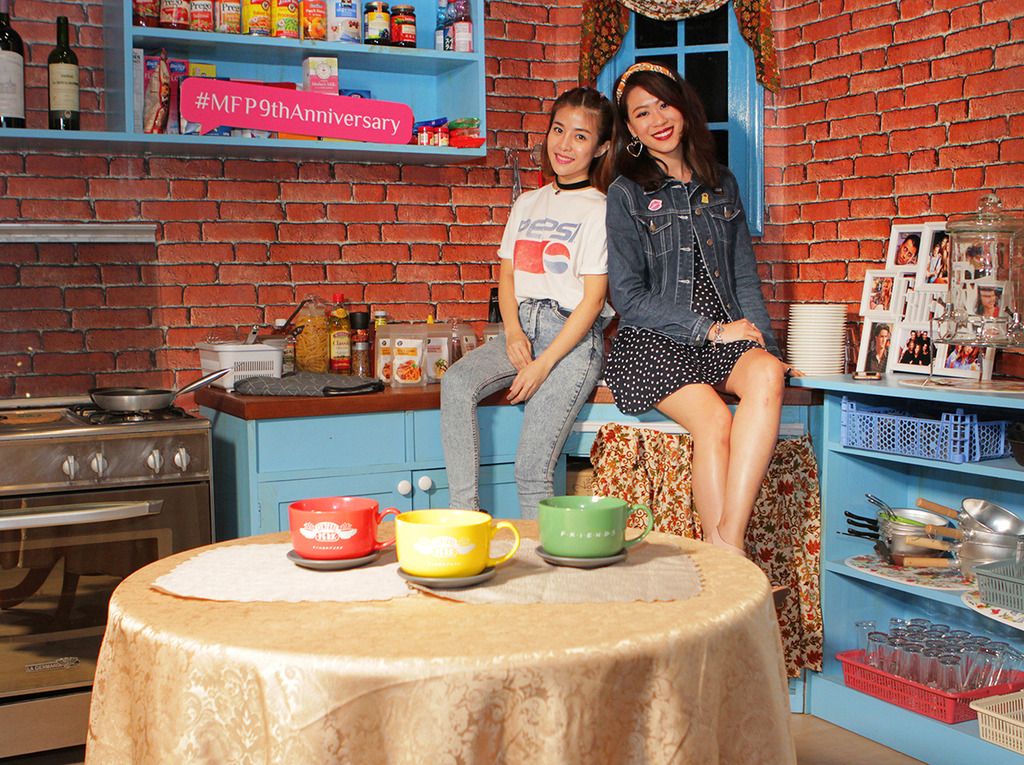 Xinyi and Roanna.

Our Spice Girls of the night, Emily Tan and Mandy Wee trying the Chandler Edible Helium Balloon Dessert together.
The guests enjoyed their scrumptious 3-course dinner, and the highlight was the Chandler's Edible Helium Balloon dessert. Watch what happened to the bloggers when they "ate" the helium balloon in the event video below.
To reward all our loyal readers for the support over the 9 long years, MyFatPocket ran a luxury bags giveaway over the past two months and we have given out gorgeous Love Moschino, Issey Miyake, Ferragamo, Prada, and Chanel bags to our lucky readers. We conducted the grand draw for the Chanel bag during the party in the presence of all our guests and the lucky winner is none other than Elaine Toh, and we presented the prize to her in the video below.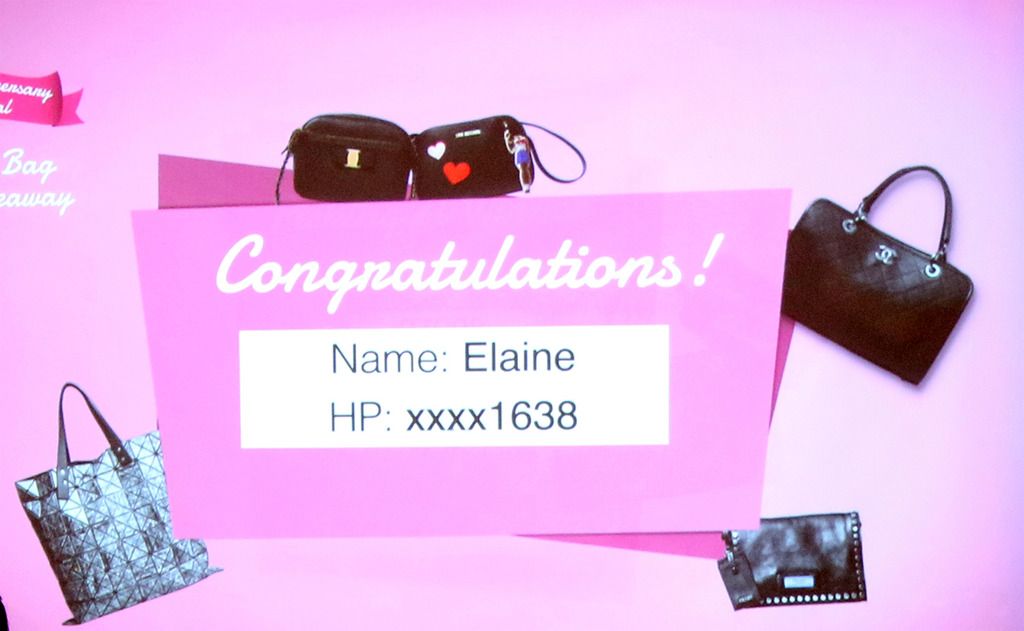 As much as we are very connected online, we don't get to see one another in person that often. All guests were encouraged to interact to get to know one another better and we had a fun game of voting for a little MyFatPocket Bloggers' Awards. The five categories of awards included Fashionista, Beauty Guru, Most Talented, Sweetie Pie, and Friendly Face awards.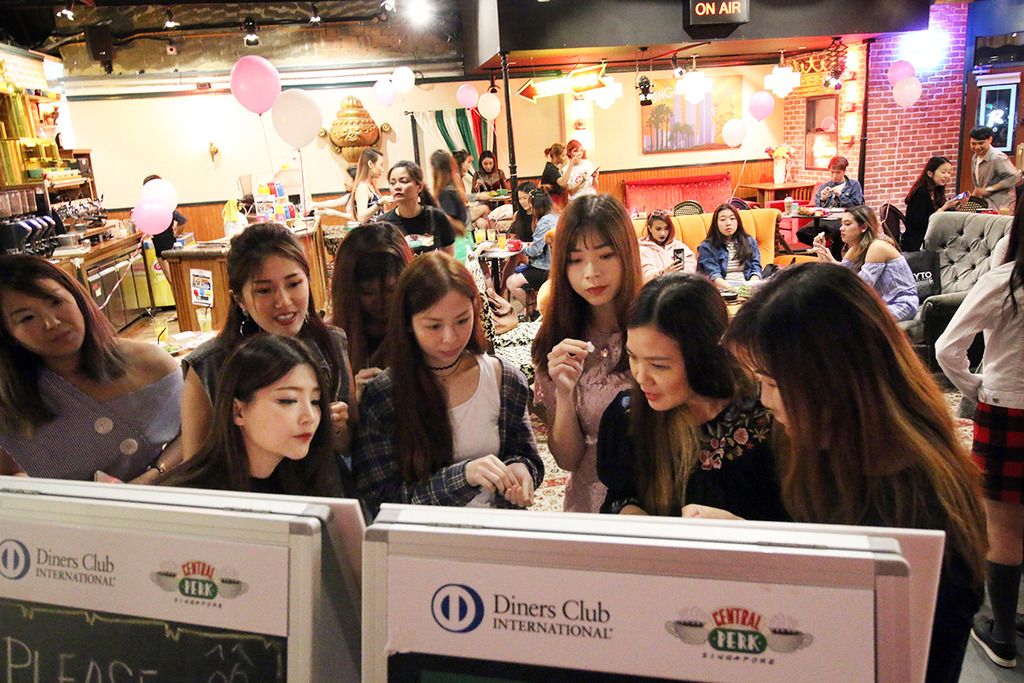 Our guests voting enthusiastically.
MyFatPocket Fashionista award - Christy Ho
MyFatPocket Beauty Guru award - Roanna Tan
MyFatPocket Sweetie Pie award - Maybeline Sim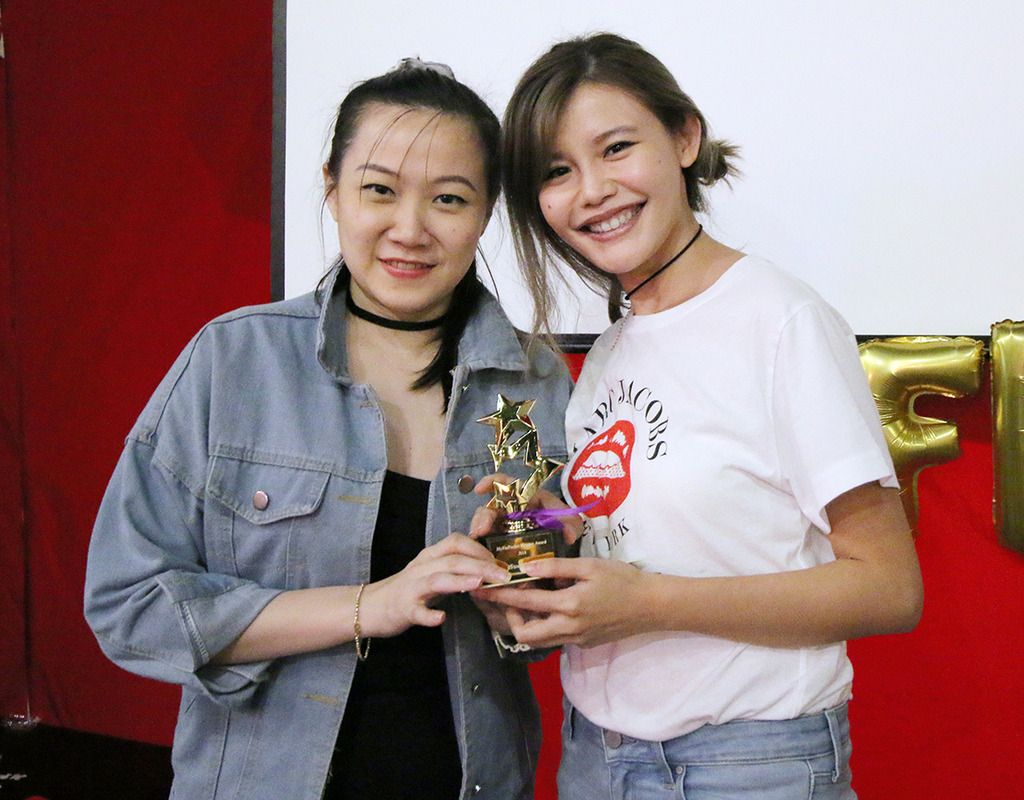 MyFatPocket Most Talented award - Regina Chow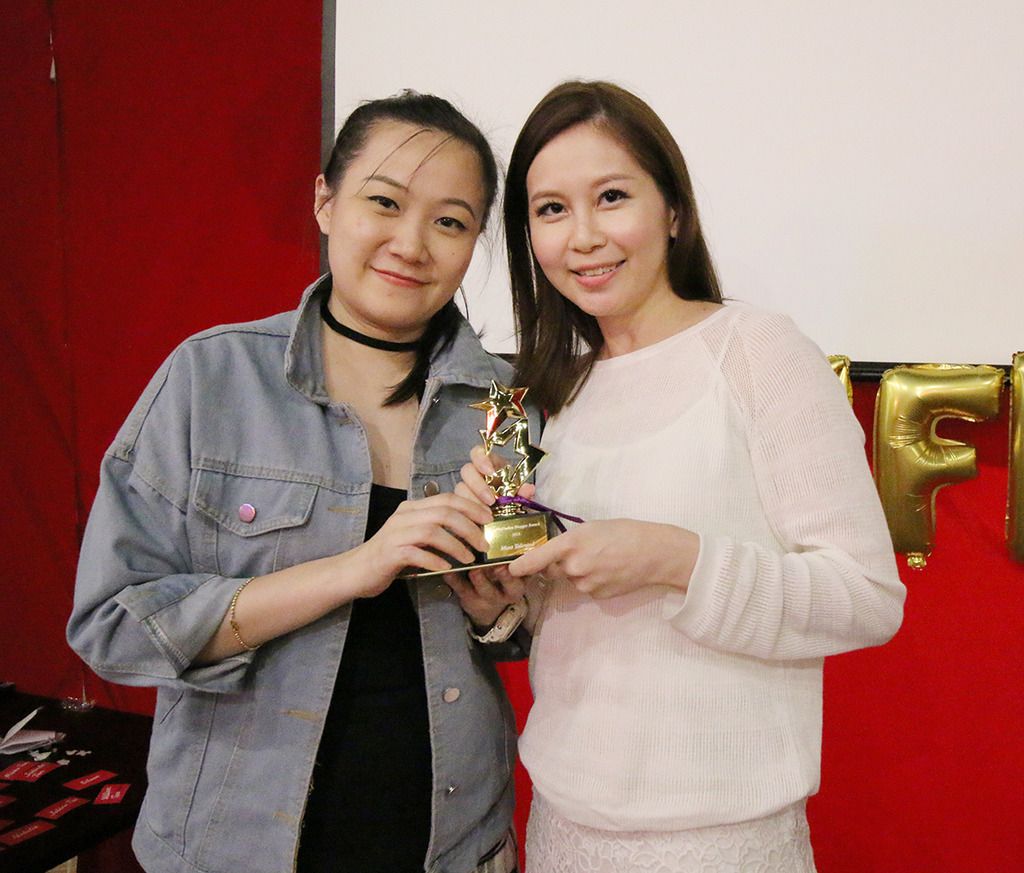 MyFatPocket Friendly Face award - Xinyi Soh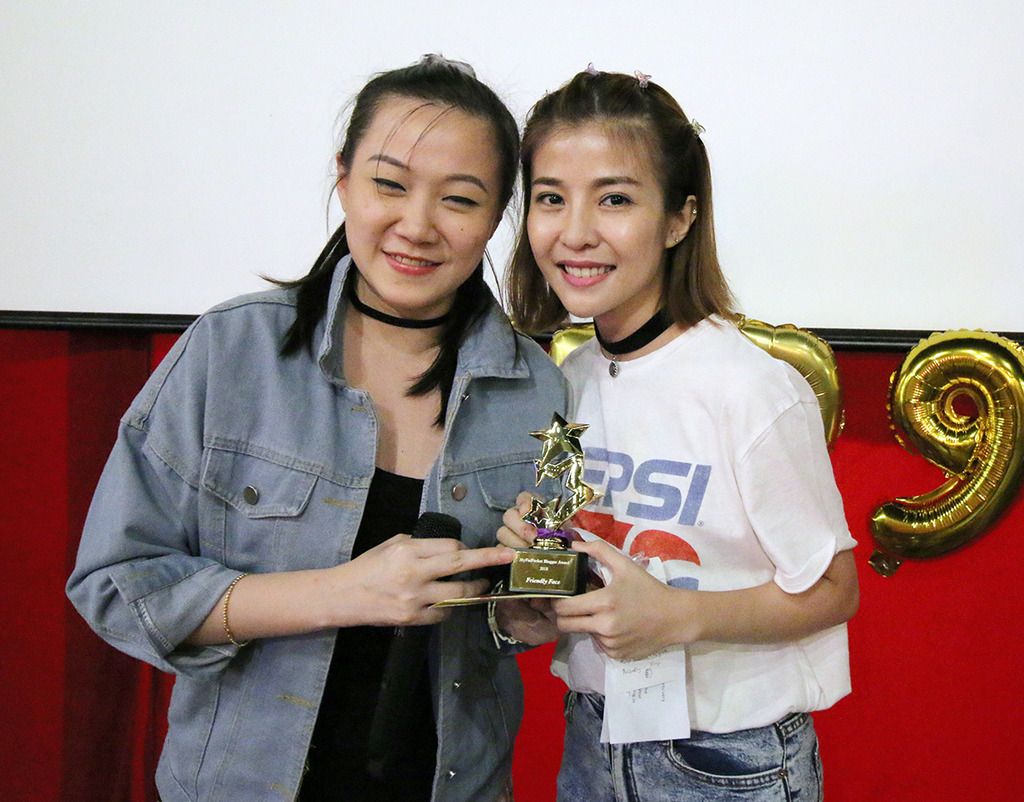 On top of the awards for MyFatPocket bloggers, all attending bloggers stood a chance to win the 3 Furla bags that we prepared for them as a form of appreciation.
Winner of Furla bag - Roanna Tan
Winner of Furla Bag - Benjamin Ng