Park Hae Jin happily celebrated his 12th debut anniversary on April 1.
The actor debuted through KBS2's drama "Famous Chil Princesses" in 2006 and steadily worked his way up to where he is today. Some of his notable works include "My Love From the Star," "Doctor Stranger," "Bad Guys," "Cheese in the Trap," and more.
Park Hae Jin is currently working on his drama "Four Sons," so the production staff surprised him with his 12th debut anniversary celebration earlier on March 28. His agency released photos of the actor being surprised with a bouquet and cake from the staff. The staff members also prepared rice cakes and fruit for Park Hae Jin.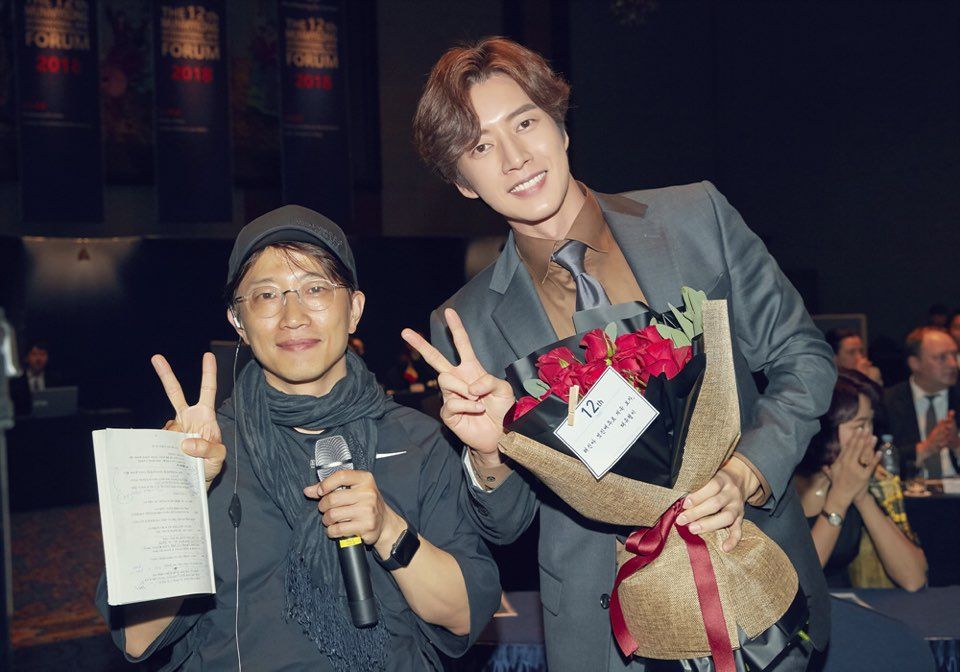 Touched by the surprise, the actor humbly said, "I feel ashamed about the term '12th debut anniversary' and I'm embarrassed to receive a bouquet amongst senior actors. However, I was really happy and I thought to myself 'I'm glad I became an actor' when I heard the director's comments congratulating me. I will work hard to be a consistent actor that meets you on set in the future on my 22nd and 32nd anniversaries."
After celebrating with staff members, Park Hae Jin went on to film in Busan and Daegu before returning to Seoul.
His upcoming drama "Four Sons" is a mystery thriller that involves Park Hae Jin playing four different roles as four men who look identical to one another. The drama will be 100 percent pre-produced and is scheduled to air in the fall.
Source (1)
By K.Do
This article first appeared in Soompi.