Seoul is a city of experiences, from its mouth-watering street food, shopping havens to its attractions that are not to be missed, and it could be a headache planning for your virgin trip to Kimchi Land with so many things to do!
1. Binge On Beauty Shopping at Myeongdong.
Credit: cms.korea.net
One of the most popular shopping districts in Seoul, Myeongdong is pretty much a Disneyland for beauty lovers – it is said to have up to a thousand stores (then again, who's counting?), with at least 3 to 5 outlets of each brand. You'll find the usual brands like Laneige, Sulwhasoo, Belief, Innisfree and Etude House, along with Amore Pacific's brand emporium Aritaum.
2. Shop Till You Drop at Dongdaemun.
Credit: thousandwonders.net
We're not kidding about the "Shop till You Drop" part, as the Dongdaemun Market opens from 10am to 5pm, and boasts a plethora of shopping options from retail stores to wholesale centres to shopping centres across a spread of five shopping districts. You can find everything there – from apparel to sporting goods to electronics and stationery.
3. Pamper yourself at a jjimjilbang, wearing a Lamb Head Towel.
Credit: lovekorea89.blogspot.com
Frequently featured on K-drama and variety shows, jjimjilbang is an important part of the modern Korean culture and frequented by many. The elaborate ones have luxurious amenities, allowing you to hop across different-themed sauna rooms, game rooms, huge sleeping rooms and some even offer massages. Obviously, you'll have to do it wearing the signature 'lamb head towel' that you often see on TV and also finish off your jjimjilbang experience with eggs and sikhye.
4. Cafehopping at Garosu-gil.
Credit: magazine.seoulselection.com
A trip to Seoul wouldn't be complete without heading to Garosu-gil for coffee and waffles. The streets of Garosu-gil is lined with dessert places, enchanting cafés, independent labels and lifestyle stores – practically a dream hangout for hipsters. The boutiques also have beautiful, Instagram-worthy façades for the trigger-happy travellers.
5. Late-Night Partying at Hongdae.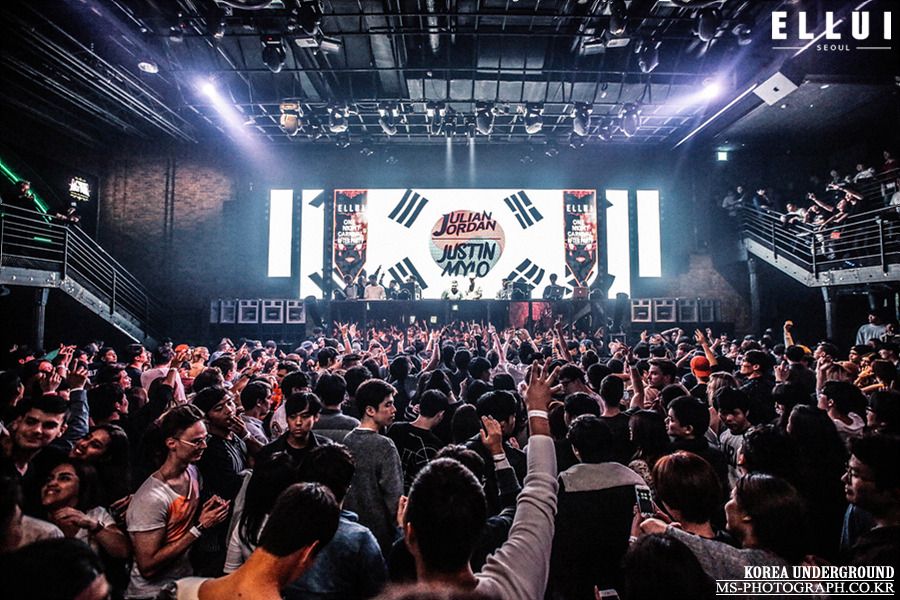 Credit: www.clubinkorea.com
After you're done with your afternoon coffee and leisurely shopping at Garosu-girl, explore Seoul's nightlife scene at Hongdae, also well known for its indie music culture and art. Whether you are looking for a bar to chill or a place to party, Hongdae is the place to be. After parties, if you're hungry, there are street food vendors offering 'tteokbokgi' (spicy rice cakes) or 'eodaeng' (fish cakes) and also 24-hour restaurants.
6. Head into a K-BBQ Joint.
Credit: www.goneseoulsearching.com
Especially fantastic during the cold weather, one can never miss having Korean BBQ in Seoul. There's almost one BBQ joint everywhere you turn, and they even have a K-BBQ alley at Mapo-gu for all your meaty dreams come true.
7. Relive your childhood at Lotte World.
Credit: tincowashere.blogspot.com
Lotte World is a massive recreation complex with exciting rides, parades and shows, comprising of indoor and outdoor amusement parks named 'Adventure' and 'Magic Island' respectively. Other than the amusement parks, you can also visit the Lotte Department Store, a movie theatre, an ice-skating rink, sports facilities and a Korean folk museum.
8. Eat live octopus sashimi at Noryangjin Fisheries.
Credit: www.reformatt.com
Often compared to Tsukiji market of Tokyo, Noryangjin Fisheries Wholesale Market is a massive seafood haven where you shop for what you want to eat, with ingredients of your choosing brought to a restaurant afterwards to be cooked in any cooking style you prefer. A must-try is the live octopus sashimi, where the bits of octopus continues to wiggle as you pop them into your mouth! The restaurants within the Fisheries typically charge 10,000 to 20,000 KRW per person for cooking, not including additional costs for rice, soup, soju or noodles.
9. Experience traditional Korean culture at the Insa-dong District.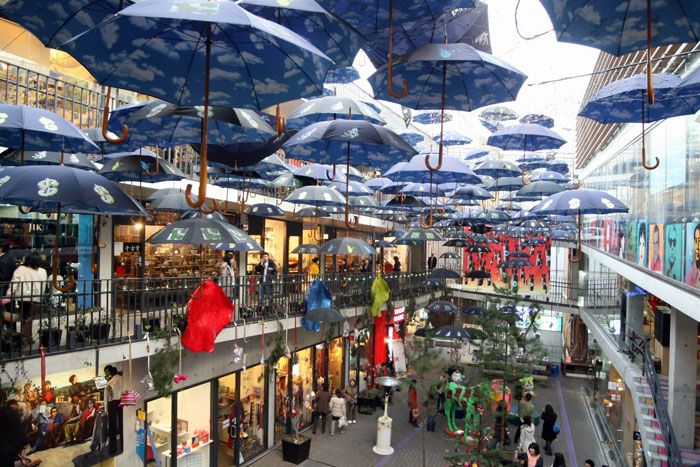 Credit: www.antiquealive.com
Other than shopping, you might also want to experience the culturally rich Korean culture during your first time in Seoul and Insa-dong street is a hub for history and the arts, representing old and modern culture. The stores along Insa-dong street specialise in the traditional Korean hanbok, teas, pottery, folk craft, antique furniture souvenirs and cute accessories. It is also home to Asia Euros Museum, the country's first sex museum.
10. Hang the Padlock Of Love at N Seoul Tower.
Credit: www.ibenimages.com
You haven't really been to Seoul if you didn't visit the famous N Seoul Tower, also commonly known as the Namsan Tower. At a height of 236.7 metres, N Seoul Tower is the highest point of Seoul and boasts a beautiful, panoramic view of the entire city. Other than being a well-known tourist destination for the view, the tower's Roof Terrace is also famous for its tens and thousands of "love locks", hung by couples to pledge their sweet love. The padlocks can be either bought from one of the souvenir shops, or you and your oppa can bring your own.
Read our Seoul theme cafe and food articles here:
LINE Friends Cafe and Store at Garosugil
The Instagram-Worthy Seoul Street Foods You Need to Know
Read our Seoul beauty and fashion articles here:
Garosugil - The Street for the Hip and Trendy
6 Levels of Surprises at Stylenanda Pink Hotel in Myeongdong
What's in Store for Kpop Fans at SMTOWN
Sangsangmadang - Design and Art in Hongdae, Seoul