It's the time of the year when horror fans clap our hands in delight. Universal Studio Singapore's Halloween Horror Night is back again for the 6th year, and it will run for 16 nights from 30th September to 31st October.
Opening show
This year, there will be a total of 5 haunted house, 2 scare zones and 2 live shows to freak us out.
What caught our eyes were the two haunted houses that were inspired by the local sights. The use of our local languages like Singlish and Hokkien, and personalities like a zombie-ish Ah Ma in the hawker centre were very relatable, and no doubt voted the scariest amongst the 5 haunted houses by us.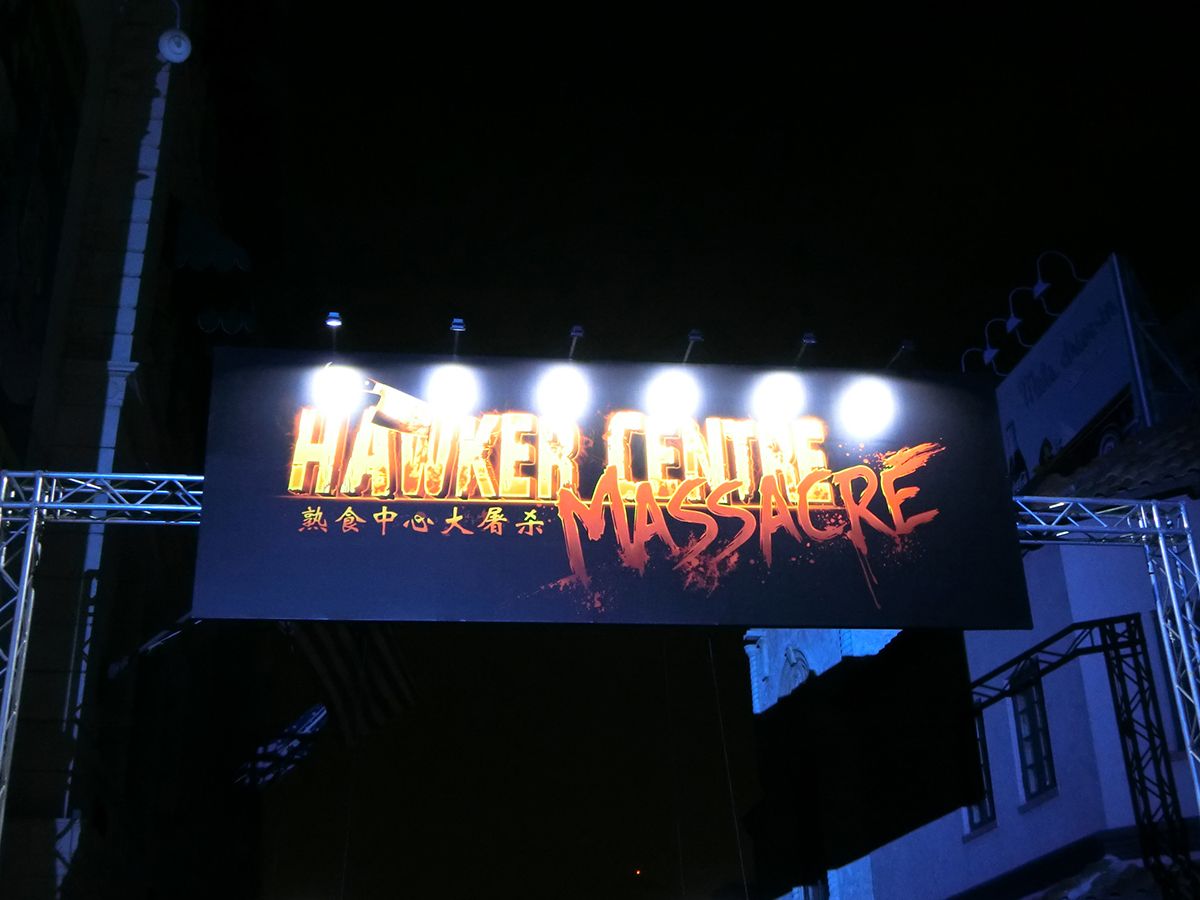 The 5 haunted houses:
- Bodies of Work
- Salem Witch House
- Hawker Centre Massacre
- Hu Li's Inn
- Old Changi Hospital
The 2 scare zones:
- Suicide Forest
- March of the Dead
Feel free to roam around the 2 scare zones and get some ghostly shots with the ghosts and monsters roaming around to add some Halloween vibes into your Instagram feed.