…cuisine? Well, if you like exotic men, you must learn how to like their food. A key to a man's heart is his stomach but fill yours first with Mediterranean fare at MEDZS restaurant in Millenia Walk. My exotic Epicurean expedition with Holly Jean began at this 250-seater restaurant.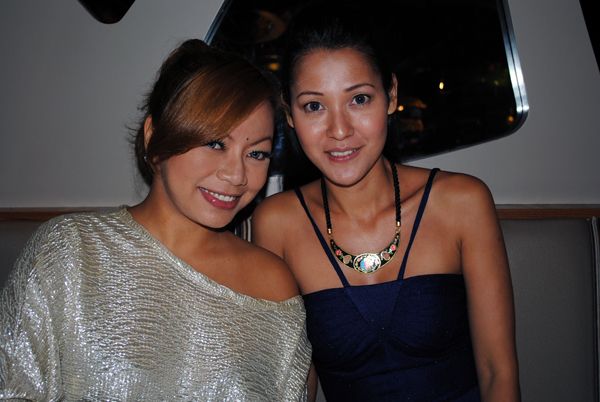 Representing the authentic flavours of the Mediterranean, MEDZS restaurant at Millenia Walk takes the mediterranean look and feel to another level. The high ceiling and spaciousness of the main dining area also gives a palatial impression. Lined with timber furnishings and finished with brown and tan hues, enjoy the pursuit of culinary pleasure while you dine in soft ambient lightning.
MEDZ @ Millenia Walk
MEDZ @ Millenia Walk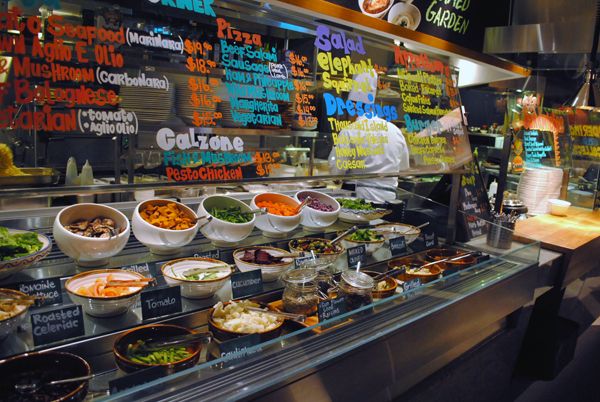 MEDZ @ Millenia Walk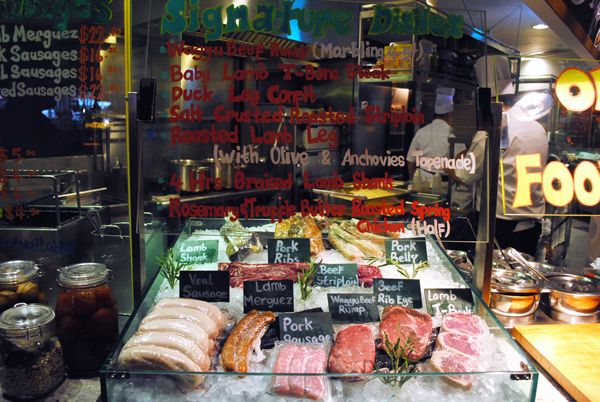 MEDZ @ Millenia Walk
MEDZ @ Millenia Walk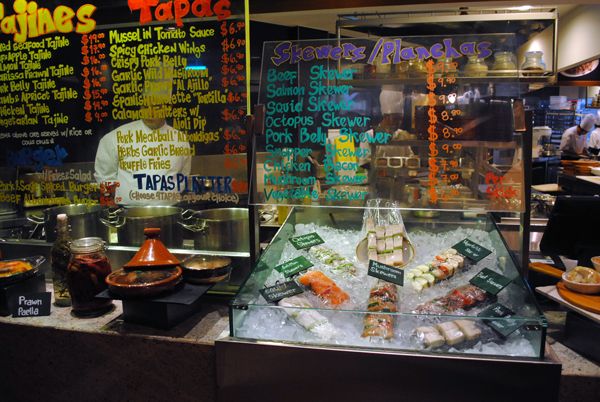 MEDZ @ Millenia Walk
MEDZ @ Millenia Walk
MEDZ @ Millenia Walk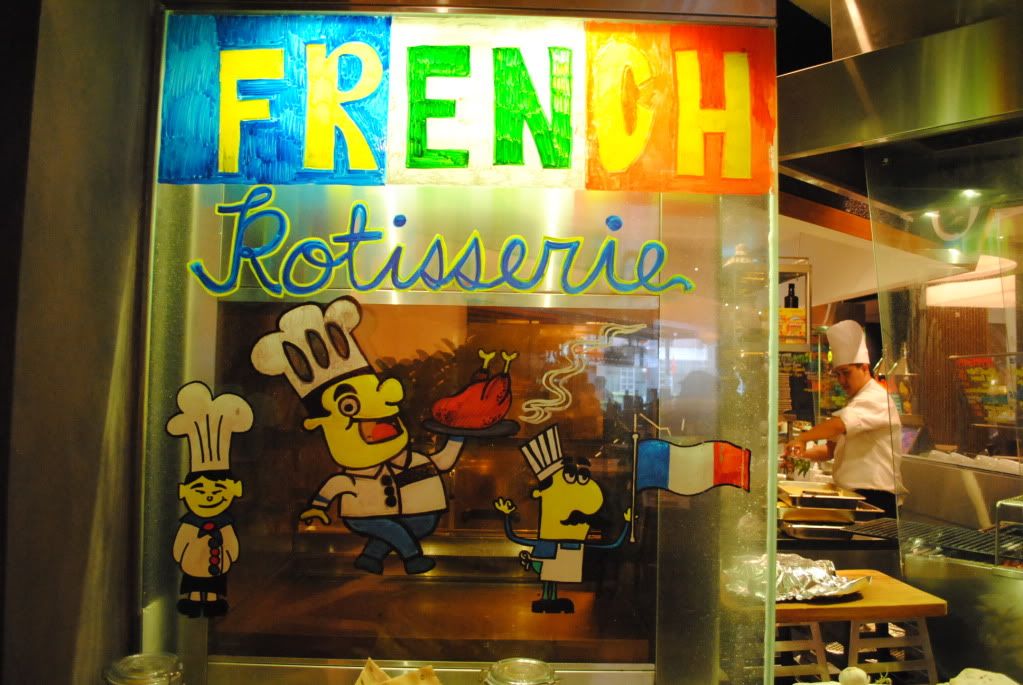 MEDZ @ Millenia Walk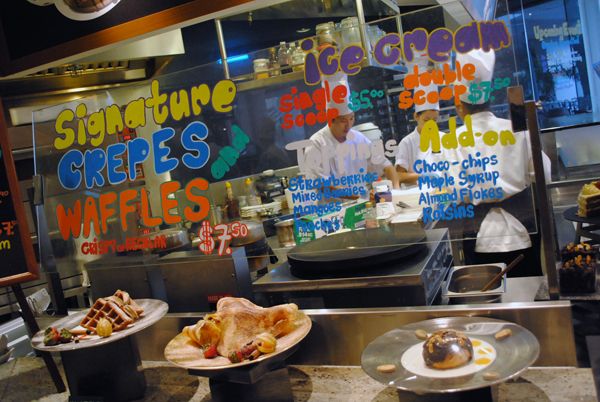 MEDZ @ Millenia Walk
MEDZ @ Millenia Walk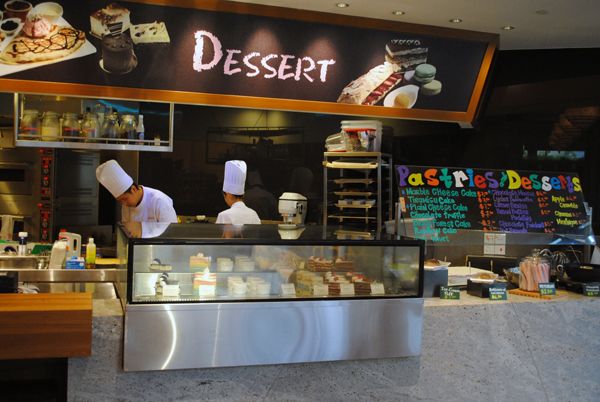 MEDZ @ Millenia Walk
What whets the appetite further is the integrated open dining concept where you can witness the fresh ingredients come together to form delectable dishes. MEDZS restaurant serves almost any Mediterranean delights.
You want french snails? Oui.
Greek soup? Yes sirree.
Valencian rice dish from Spain? Si, chica.
Escargot Aioli $16
This buttery garden snails is one of our favourite French appetizer. The dash of garlic and parsley chops make a simple dish like this authentic. Half a dozen is never enough. Escargots should never be placed in a pastry and we were glad we got the original deal - in shells and all.
Potato Rosti with Cured Salmon $10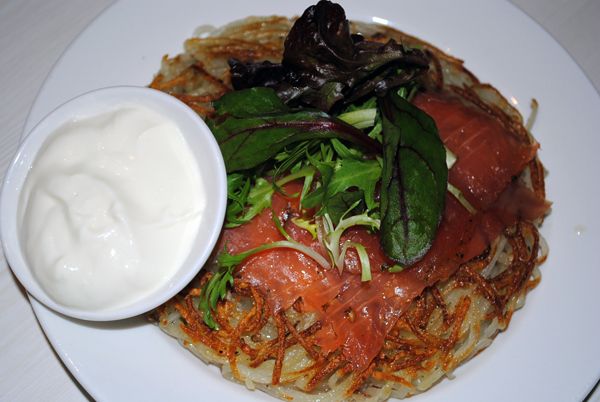 A famous Christmas entrée, the potato rosti was golden and crispy like how rosti should be. But alas, the beautifully contrasting cured salmon was a tad salty. Several dunks in the sour cream didn't help camouflage the salty sting on the tongue.
Kakavia $18.90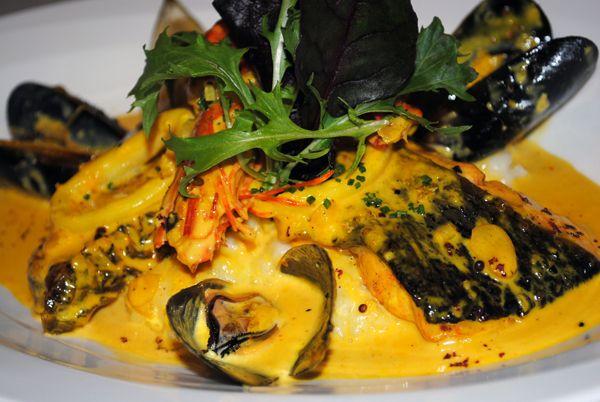 A Greek's fisherman's soup, this fish stew used the freshest ingredients. No tummy discomfort after consumption. Stew is thicker than the usual traditional Kakavia but the generous amount of ingredients such as seabass, codfish, salmon and mussels kept us contented.
Lamb Shank $24.90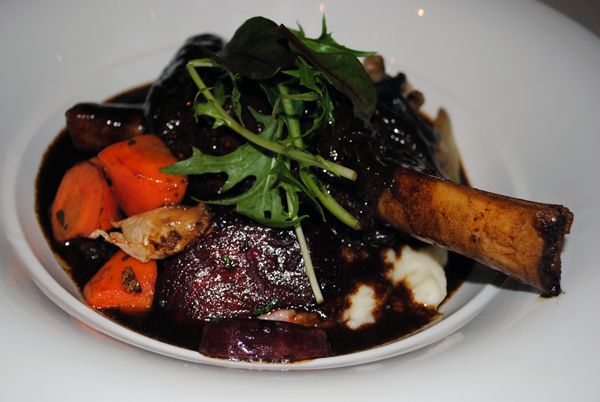 I would recommend the Lamb Shank to those who really likes mutton for the mutton smell is overwhelming. Together with the mashed potato and beetroots, this meal would otherwise make a good staple meal.
Pork Belly $13.90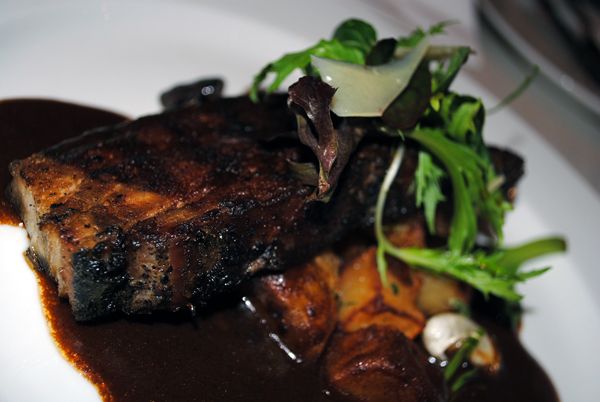 The winner of the lot! This pork belly dish uses thick special pork-based sauce. As the layers of fats melt on our tongues, an avalanche of pleasure tingles the senses. Sinful indulgence, indeed.
Octopus Paella $14.90
Spanish born, the Octopus Paella was our second favourite. Generous amount of seasonings, this paella was bursting with flavours. Texture of the rice? Just nice... Well done, Spaniards.
Burger: Cypriot Pork & Coriander $15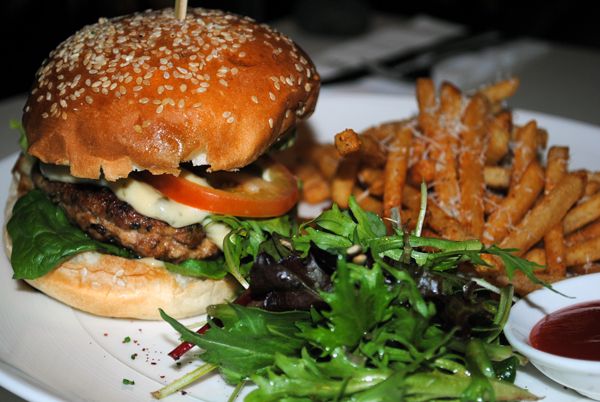 A traditional Greek Cypriot recipe that never fails to delight, this patty has a distinctive coriander taste - not in a bad way though because marinated pork always tickle my fancy.
Baklava Ice Cream $6.80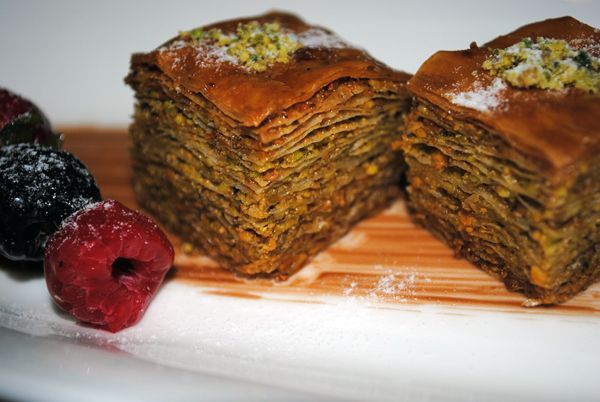 It melts in your mouth. And that is because it is pure sugar! The sprinkles of pistachio and raisins did not make the sweetness bearable though. Impressive plating, nonetheless.
Rainbow Cake $7.50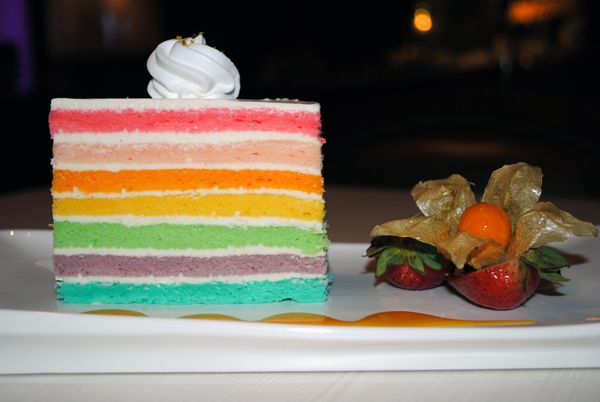 This rainbow cake reminds Holly Jean of My Little Pony. I cannot understand the fuss for the union of colours on a cake but the zest of lime flavour in the cake was pretty refreshing.
I will make my pilgrimage to this mecca of food paradise again. But this time round, to revel in the 100 types of Mediterranean and international brands of beer. Plato said, "He was a wise man who invented beer." Hear hear!
Salud. Şerefe. Santé. ΥΓΕΙΑ. Cheers.