Free-Jumping Revolution - A New Sport, Family & Youth Tourism Experience Coming to Singapore
If the fitness industry has developed in waves, then the latest is what is being called the "free-jumping revolution". Singapore isn't exactly known as an adventure sports destination, but this will soon be a thing of the past. Bounce Singapore, an exciting new concept in recreation, fitness and fun, will be celebrating its Grand Opening at the heart of Orchard Road this June holidays.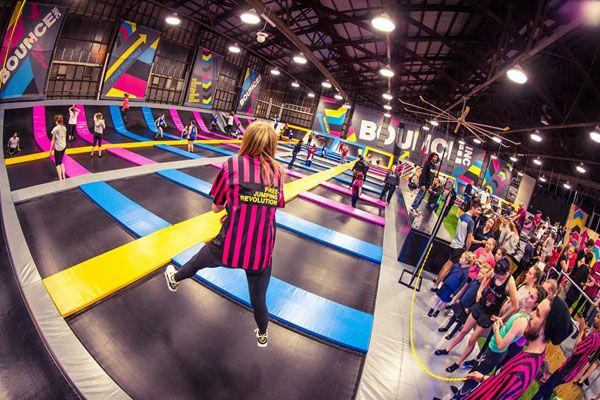 Originating from Melbourne in 2012, Bounce is an international sensation that has catapulted onto the world stage, with venues in countries across the globe including South Africa, Hong Kong, Thailand, Portugal, France, Abu Dhabi and Sweden, as well as 12 more in the pipeline. This novel adrenaline-packed arena is well known as one of the world's best indoor adventure parks and immensely popular due to its blend of adventure healthiness combined with adrenaline thrills and challenges.
Featuring three areas based on interests and levels of difficulty, Bounce Singapore promises an awesome time for everyone. It is designed for kids big and small, youths and has plenty to offer adults and fitness enthusiasts too. For everything from trampolines to Free-running to "Leap of Faith", the venue offers a little something for everyone.
Watch the video below for a preview of what Bounce Inc has got to offer.
Fly through the air and bounce off the walls
With interconnected trampolines housed within huge, colourful spaces, this spring- loaded urban playground provides a wide range of activities to do with kids; where hard surfaces are replaced with circus-grade padding, giant air bags and springs. What's more, this venue is ideal as a training ground for aerial sports acrobatics, a place to kick back and look out over the action, or just a hard-core form of exercise that lets them burn energy without noticing they are in the middle of a cardio workout.
Free-running "NINJA"
The Freerun Terrain Park (a la Ninja Warrior Obstacle Course at Mount Midoriyama) will be Asia's first! An epic urban playground designed to allow challenge and diversity for free-running masters as well as easy-entry points for first timers, this adventure challenge course combines elements of climbing, jumping & free-running before zipping on the aerial runway to the finish line.
Leap of Faith
Another first for Singapore will be the popular, Leap of Faith, which is a real personal challenge for many. Adventure junkies chasing the adrenaline rush can test their limits by jumping from a raised platform and leaping out to catch hold of the trapeze or the grab bag.
Website: www.bounceinc.com.sg
Facebook: https://www.facebook.com/BounceSG/?fref=ts
With that, MyFatPocket is glad to reach out to the man behind Bounce Inc, Mr Simon James Ogilvie, to find out more about how Bounce Inc came about and what's in store down the road.
Mr Simon James Ogilvie, the man behind Bounce Inc Singapore.
What makes you want to start Bounce in Singapore?
Let me start by saying that I'm a PR in Singapore and I've been here for 7.5 years, with 2 kids, one 9 years old and the younger one is 6, both girls. Before I even do any market research, it was very clear that Singapore has a very strong demand for an indoor, air-conditioned, place that is for the active and fun. Or even a party-venue. So we are bringing a proven business model from not only Australia, but from other markets around Asia, Europe and Middle-East to Singapore. So we feel that the demand is there.
Singapore is not a big place and people are constantly looking for stuff to do, which doesn't always involves being outside, because it's kind of uncomfortable because of the weather. People have gravitated into shopping malls and it is boring for kids! The public can now embrace something that is new, that is healthy, and most importantly it is fun.
Looking at it from a global expansion point of view, Singapore is a key market, and to come into Asian, you got to have it in Singapore. So it just makes perfect sense for us to choose Singapore.
So were there any challenges you faced when you first got started?
No, it was absolutely a breeze! (laughs) Well, of course there were, and the biggest challenge was finding the right venue. It's so much a property game. If you are not in the right venue and the right location, people can't get to you or it will be hard for them to get to you. And if they can get to you, it wouldn't help if the venue is sub-standard like it is small, hot etc.
Furthermore Singapore's zoning regulations are quite strict because there's a master plan and we can't really do it anywhere we wanted. So we are very fortunate to be able to find a great venue.
But we are not revealing what exactly it is yet! It's till a secret now, but it is definitely central and accessible. We will be running a little bit of a campaign and competition for the public to guess its location and win VIP tickets to Bounce's opening to hype things up a little! All I can say is that the location fits our demographic perfectly, and the best thing about it is that nobody, nobody is going to expect to walk in this part of Singapore and find a 24000 square foot venue with 11 metres high ceiling.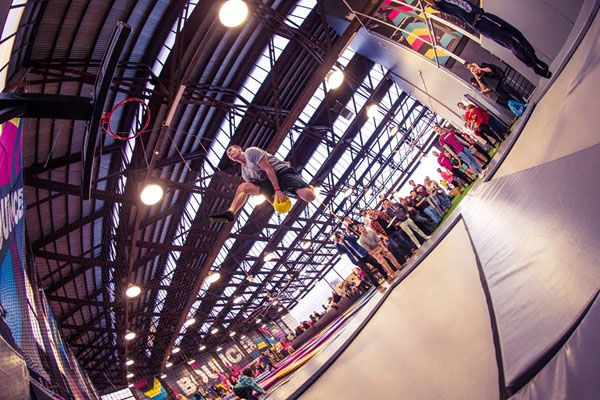 Singapore isn't exactly known as an adventure sports destination. So how will you be promoting it to Singaporeans that Bounce is an alternative way for them to do their workout and have some fun?
There are many ways to reach out to our target markets. Youths, adults, mums with kids, and they will love to come to Bounce after school, after work, for parties, or just hanging out with friends. So there are different segments of the market that we are going to talk to, not just the fitness enthusiasts. That's going to take a great deal of skills and know-hows so we do have expertise in the team to do that.
The question is what do we say to them? It can be like a gym, since you used the word "workout" there. But however, it is probably not a gym to a young kid, but more like a fun playground. The contents of what we are putting into Bounce here is so broad, if you want to use it as a workout place, absolutely. You can go there and have a great time on 3 or 4 different types of trampolines and airbags and be knackered after 30 minutes. Or, you can have a 6 year old going in there and it's definitely not a workout for him. He is just going to have so much fun jumping around.
The beauty of Bounce is that you can go there just to have fun, just spend on hour bouncing off walls, throwing yourself on the airbags, clearing the ninja warrior obstacle course, do the Leap of Faith... There is so much to do. You can even join a BounceFit class.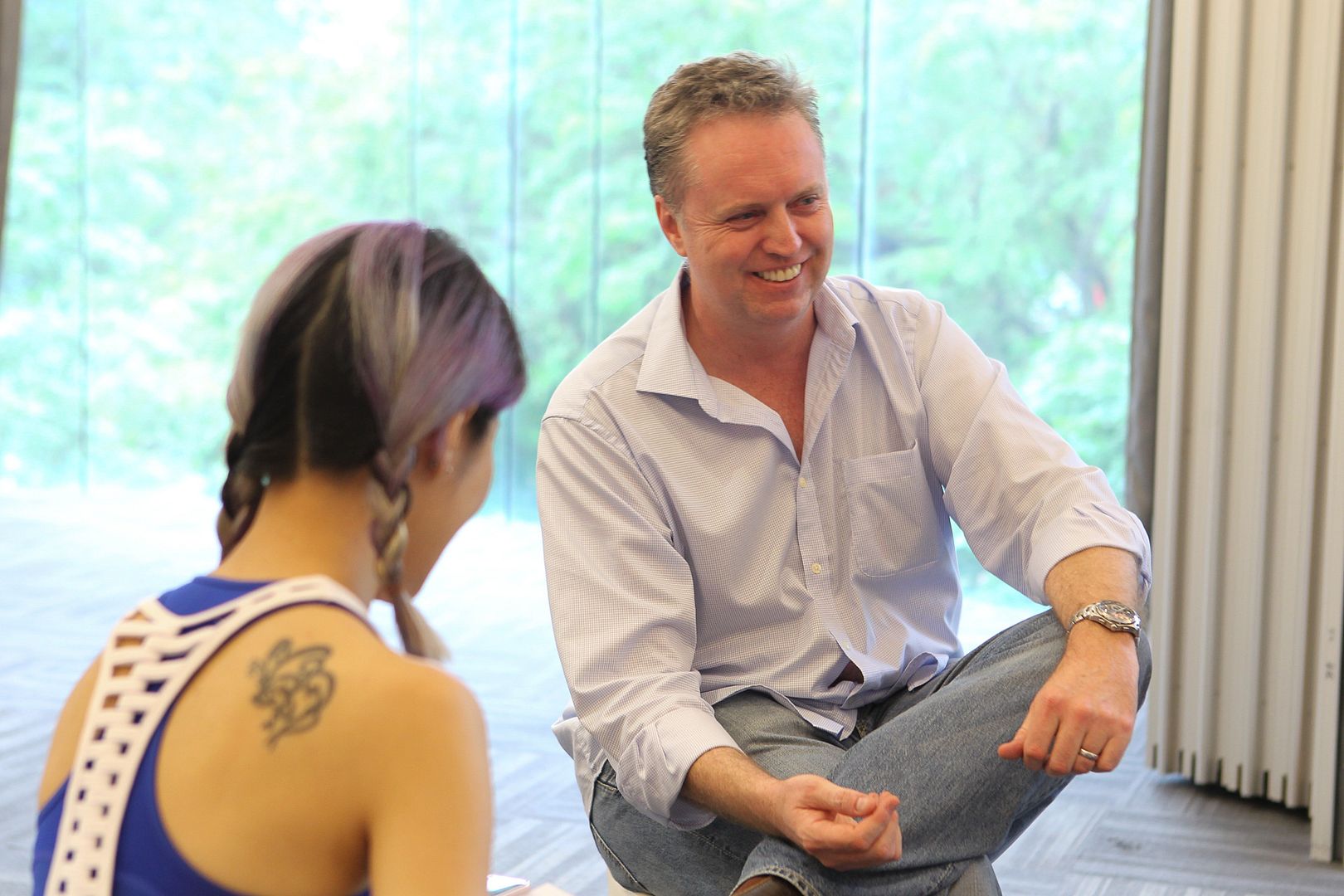 There will be classes?
Yes, there will be classes. The classes will not be launched at the official launch yet, but later on down the road, yes, there will be classes for the public to join. It will almost be like aerobics on trampolines. There are going to lots of other programmes coming up too so stay tuned.
There are 3 different areas inside adrenaline arena, which area is best suited for the fitness enthusiasts, and which is recommended for those who just want to have a bit of fun, or even the young ones?
There's the trampoline area, the free run area, and the Leap of Faith. But then there are different areas just within one area that is suited for different intensities, meaning for the fitness enthusiasts or the younger kids. There's one with Olympic grade trampolines for wall running, and the young kids cannot get on those. And there's the free jump area which is a huge place with all kinds of trampolines and thick circus-grade paddings on the walls for protection, and you can jump around from one place to another. There's also the dodge ball court for dodge ball on trampolines and that's great for parties and groups, even corporate groups. Slam dunk area, couple of trampolines with basketball hoops for your bounce and slam. There is also the giant airbag area with trampolines and you just jump around and just land on the airbags! So although there are 3 areas, each area has got so much to do and different types of trampolines for different activities and different audiences.
The free run area which is the obstacle course area has got 15 or 16 different challenges. If you are going to be hardcore and time yourself against your friend, get a band and swipe it and the clock starts on the big video wall. When you finish you swipe the band again to stop the clock and check your timing, and everyone can see your timing! But it's optional, you can not time yourself and go easy too, because some people really don't want their names to be up there, but we know there are some who do, to challenge themselves.
There are many challenges, but you don't have to do it in order. It's really flexible and entirely up to you. So if I'm a fitness fanatic, I guess I will find the most challenge in the free run area. The kids can do it the easy way, but there are definitely hard ways to do it. There's an easy path, or the hard path.
During Bounce Inc's Tribe Casting Call, where they did an interview with a difference to get the best staff to join them.
So which one is your personal favourite then?
It has got to be the airbags! They are just awesome! I do have fun on the performance types, but I'm not that skilled with the somersaults or the wall runnings. So I have fun jumping and somersaulting onto the airbags. All the headspinning and adrenaline rush and personally I have a lot of fun there.
Are there group activities or competitions for Bounce, or is it more for individual activities?
It can be both. We see a lot of people coming in by themselves that is why we pick our staff members very carefully. The staff can help to engage the people coming in and carry out activities together with them. That's how we can enrich the experience of those who come by themselves. They can come in to practice and get help from the staff too.
The energetic and fun-loving staff at Bounce Inc
There are dodge ball games and people can come as a team or join a team to play. In terms of competitions, yes, we plan to have them down the road. And we also mentioned that we will be having classes like BounceFit. We will also be having the flight academy, teaching you how to do cool stuff where people will be harnessed and doing somersaults etc. And for the 3, 4 year olds, there is the Mini Bounce. Mums can sit back and have a coffee, by the way we have a very nice cafe, while the kids enjoy themselves under supervision.
One last question, any tips for Singaporeans who are keen to give Bounce a try?
There can be plenty of tips, but the number one tip is come and give it a go and come and see it for yourself!
Bounce Inc held an interview for energetic and fun-loving people to join their team a few weeks back. No, it was not called an interview, but instead, a Tribe Casting Call. Any difference with the usual shirt and tie interview you and I go through all the time? Hell lot of a difference. Watch the video to see the absolutely exciting Tribe Casting Call to see how you get the best job on earth!