Healthy lifestyle is all the rage in Singapore these recent years, with more and more people having an awareness of eating well and keeping fit. Salad bars and organic food restaurants are mushrooming over the island, and of course, all the gyms and fitness classes, big or small.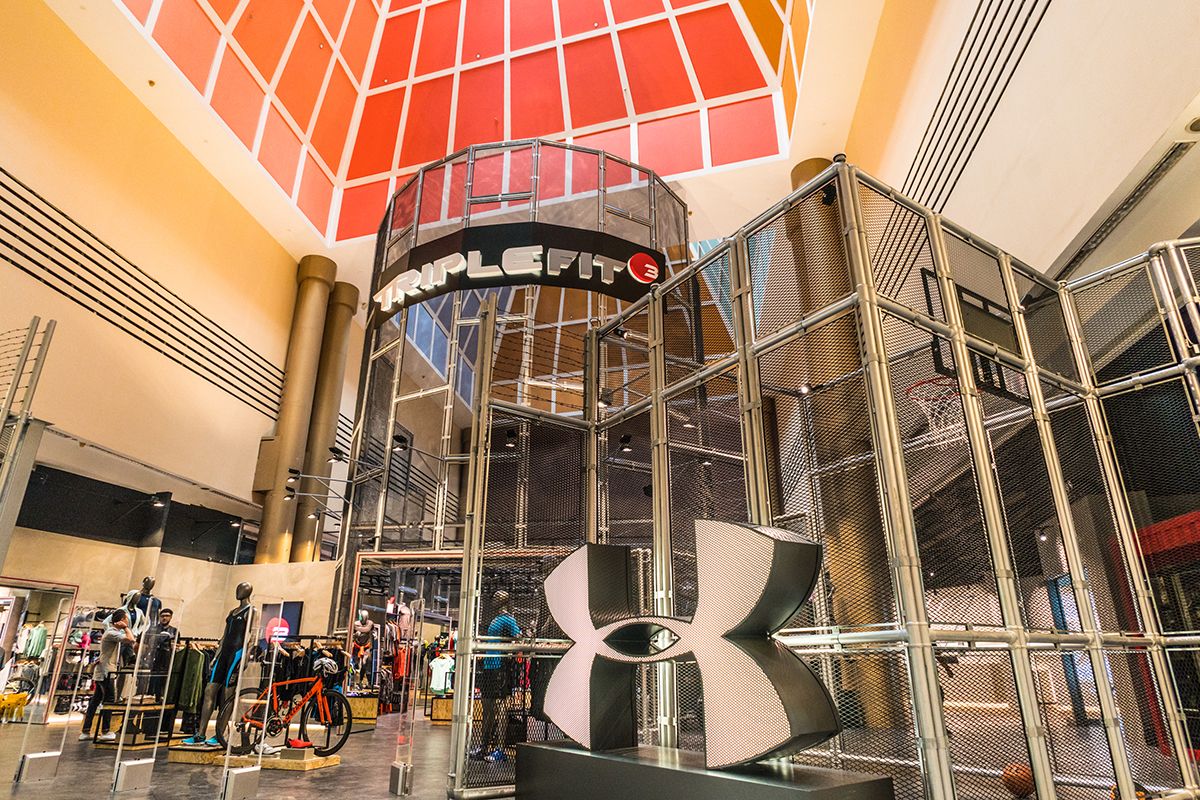 It is definitely great news to all fitness enthusiast when leading sports retailer, Triple officially opens its doors in Singapore with the launch of 'TripleFit,' Singapore's Ultimate Fitness Performance and Retail Hub, at Millenia Walk.
Spanning over 23,500 square feet including an outdoor terrace, TripleFit will combine both a Fitness Hub and a Retail Zone offering their members an all-in-one experience through the latest in athleisure wear, fitness trackers, and a broad range of fitness programmes, all under one roof.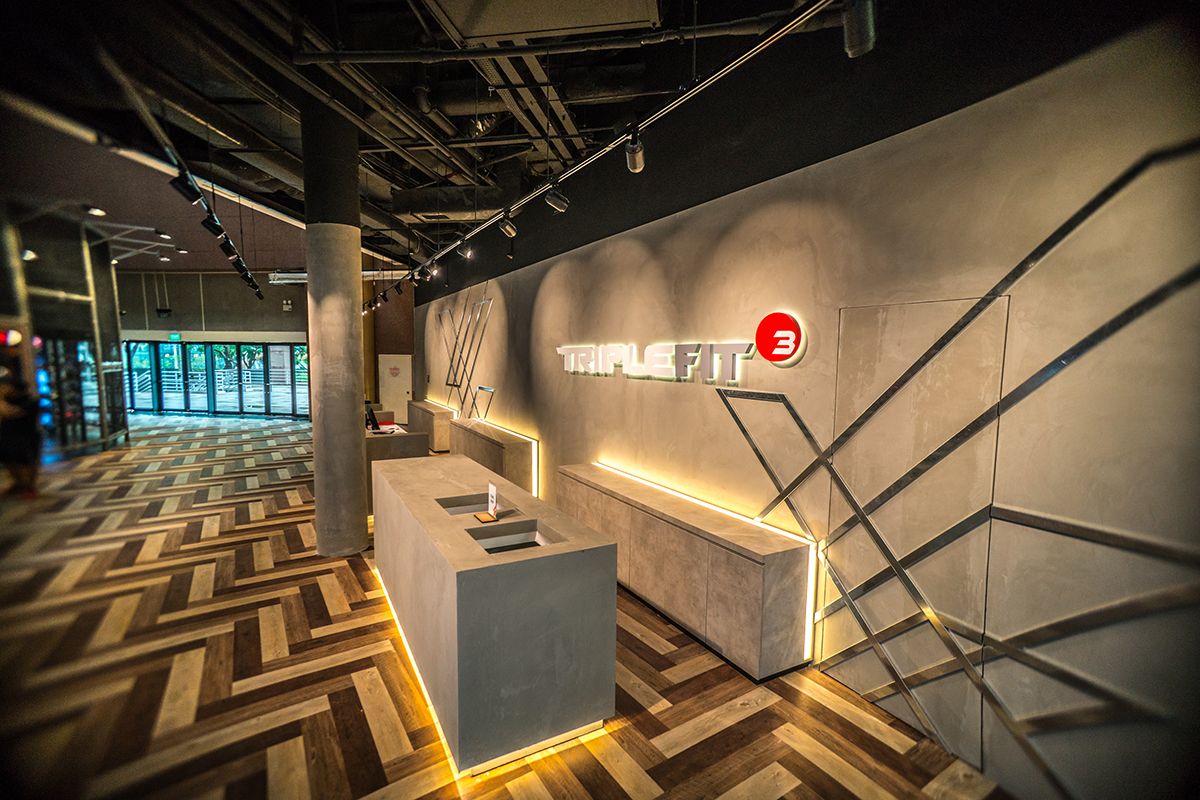 Designed to reflect a 'rugged and sleek' environment, TripleFit will feature a uniquely designed retail zone which curates and carries the latest in activewear from European and Japanese premium niche sports brands. These brands will consist the likes of running and biking brands 'Odlo' (Switzerland) and 'Newline' (Denmark), high-performance compression wear 'C3fit' from Japan, British fitness wear brand 'Every Second Counts,' Swiss running shoe label 'On Running,' and American sportswear label Under Armour.
If you are worried that you won't be able to head over because of your long working hours, fret not. It opens as early as 6.45am and closes only at 10pm at night. The fitness hub offers class-based programmes such as High-Intensity Interval Training (HIIT), Functional Training, Strength and Conditioning classes such as 'Apocalypse,' 'Lift' and 'Tabata', Endurance based classes 'EuduroFit' and 'Athlean,' Pound, Yoga and much more. Aside from regular group classes, TripleFit will also offer Personal Training and Specialized Training Programmes.
The 'Fitness Personal Shopper Programme' at TripleFit offers members a detail education on the benefits of the different technologies within each apparel offered here at TripleFit before purchase, so that those of us who are not so familiar with all the different type of fitness wear wouldn't feel intimidated by the wide range of apparels there. From choosing the right compression gear to selecting the perfect shoe to match your training and running style, the 'Fitness Personal Shopper Programme' will ensure a personal and unique shopping experience for all.
Aside from the Retail Zone and the Fitness Hub, the 23,500 square feet area will also consist of a consumer electronics zone offering products from JBL, Fitbit, and Polar. Members can also refresh themselves post-training with cold-pressed juices, customized protein shakes, and wholesome bites brought to you by HIC Juice.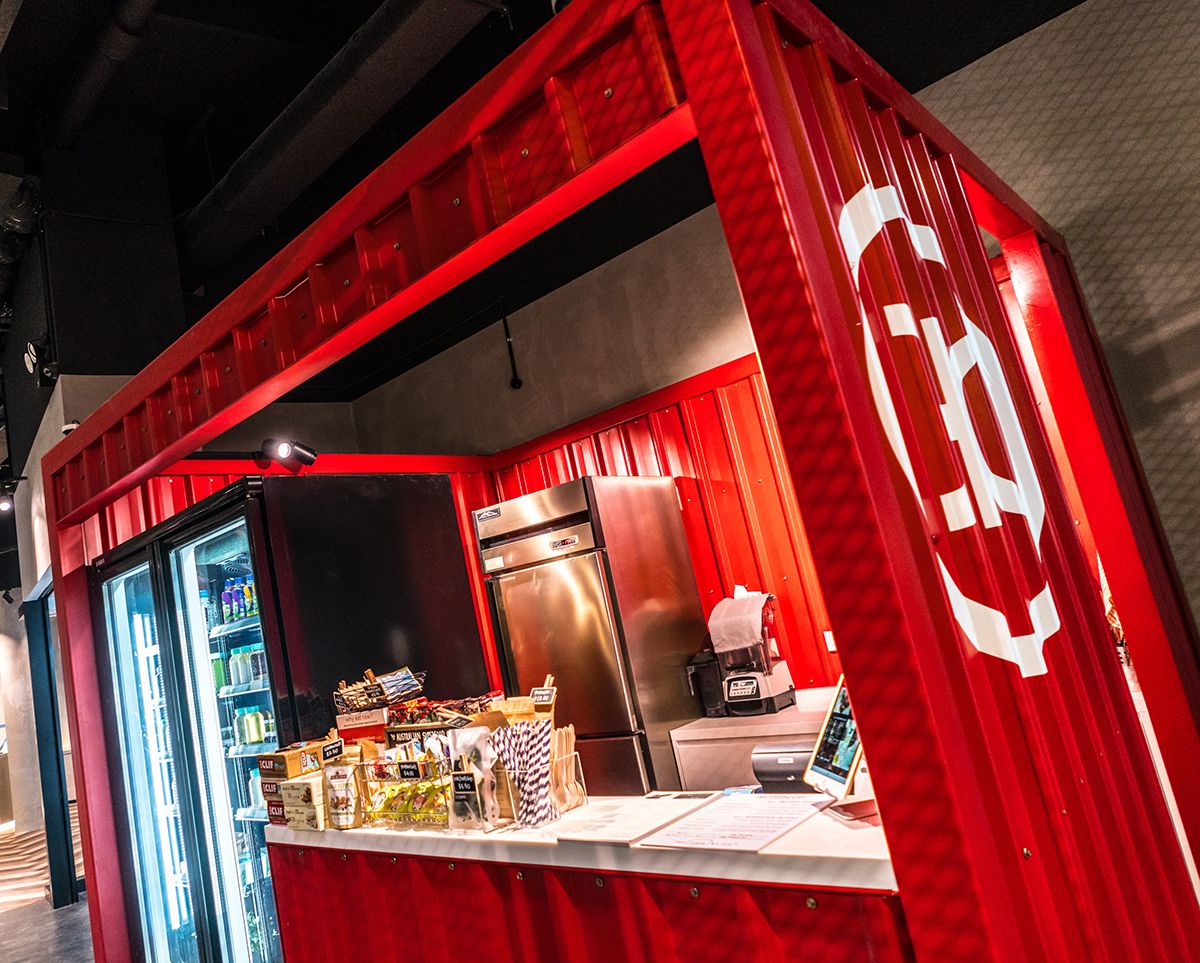 "With the promise to 'Engage,' 'Empower,' and 'Enhance' its members, the launch of TripleFit will provide Singaporeans the ultimate fitness and retail platform to excel in their athletic aspirations. We offer fitness aficionados the ultimate platform to push themselves beyond their limitations. To achieve that, we have brought together under one roof some of the best fitness programmes, state-of-the-art fitness trackers, and the latest athleisure activewear from the USA, Europe, and Japan." said Michael Binger, Chief Executive Officer of TripleFit.
Head of Gym and a multiple-time CrossFit winner, Henrik Olofsson said: "Here at TripleFit we have three core training principles; Screen, Protect, and Coach. These principles ensure that our coaches set foundations for how we make decisions in programming and how we individualise our training. Active coaching techniques tie physiology and psychology together and allow our members access to everything they need to reach their fitness and health goals."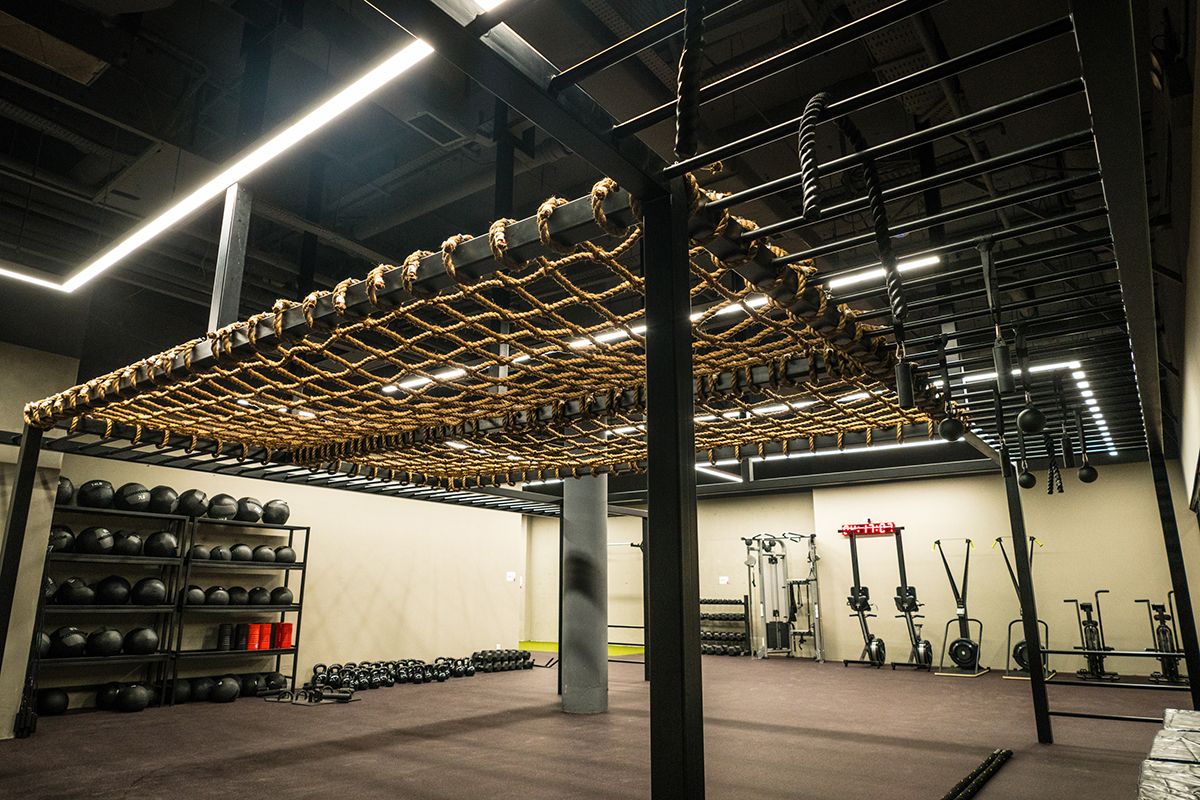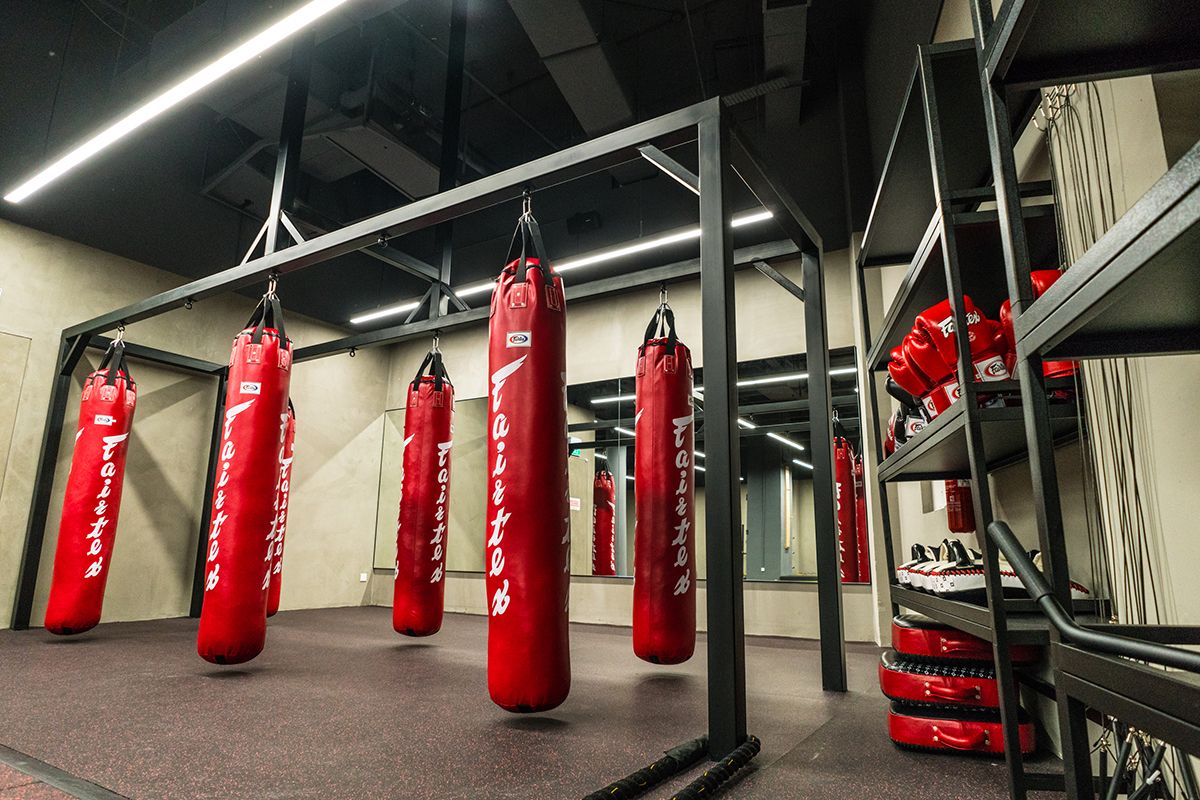 TripleFit will also be in the fitness industry leader by being the first in South-East Asia to incorporate state-of-the-art wearable fitness trackers by POLAR together with the POLAR Flow Club Solutions application within its fitness group classes. This unique style of evidence-based training allows members to experience training at different heart rate intensities. It also allows the coaches to see who's keeping up with the class, steer the group in the right direction, and provides added safety precaution for coaches and ensure that they are consistently training in a safe and healthy heart-rate zone and yet maximizing their efforts.
"Polar, the pioneer of wearable sports and fitness technology, prides itself in helping users train smarter to achieve their training goals. With the introduction of Polar Club, a unique cloud-based training system that allows TripleFit coaches to provide real-time guidance during classes as well as manage, track and analyse the quality and quantity of group exercise classes, members get to enjoy a premium training experience and be better motivated with evidence-based results. Moreover, Polar takes your workout sessions further with its Polar Flow online platform and app. When syncing Polar devices like the M600, A360, and M200 with Polar Flow, users will not only be able to view details of their workout, but also receive guidance and suggestions for improvement and keep track of their long-term progress." said Edwin Ong, Polar Singapore General Manager.
"Blending our heart rate and activity tracking tools with TripleFit's cutting-edge performance classes will not only help people get active and achieve their fitness goals but also ensure that their fitness experience is personalized and easy to understand, bringing them closer to reaching their goals," added Edwin.
"TripleFit's collaboration with Polar is truly one-of-a-kind, and you can see it in action during our EnduroFit classes. Monitoring heart rates is considered the best way of measuring intensity in cardio training with endurance based components such as HIIT or Bootcamp style training. This provides our coaches and members with science-backed data on how they are performing during the class," added Henrik.
TripleFit
Address:
Millenia Walk
9 Raffles Boulevard, #02-62,
(S)039596)
TripleFit's fitness hub opening hours:
6:45 am to 10 pm on weekdays
8 am to 8 pm on weekends and public holidays
TripleFit's retail zone opening hours:
11 am to 10 pm daily including public holidays.
Telephone:+65 6255 5064 / 6255 5749
For General Enquiries: This e-mail address is being protected from spambots. You need JavaScript enabled to view it
For Gym Related Enquiries: This e-mail address is being protected from spambots. You need JavaScript enabled to view it
About Triple Pte Ltd
Established in 2013, Triple Pte Ltd thrives to become one of ASEAN's most innovative sports and lifestyle company with multiple consumer touch points and experiences. Triple's distribution network covers all key markets in Southeast Asia through a combination of 25 own retail stores as well as shop-in-shop and multi-brand wholesale executions. Triple's mission is to empower people in Southeast Asia to live their personal athletic experience through people, products, and programmes, all centred around sports and athleisure.
About Triple Fit Pte Ltd
Launched in 2016, TripleFit is Singapore's ultimate fitness performance and retail hub. Situated within Millenia Walk and spanning over 23,000 square feet, the fitness performance hub will offer classes catered to all fitness enthusiasts from the early morning to the late evening throughout the week. The multi-brand sports retail zone will curate and carry European and Japanese premium niche sports brands such as Odlo, Newline, Every Second Counts, C3fit as well as global American sportswear giants Under Armour.