Full night party with your girl squad at infinity pool? Sneaking a night into the hostess club? Karaoke Marathon at Cash Studio? Or battling out with your khakis at the Mah-jong table? If these NYE celebration ideas seem passé', and you are itching for some novelty, how about a space where you can detoxify mentally, physically, and even digitally? Sounds legit? Come on, run away with MyFatPocket on a wellness retreat.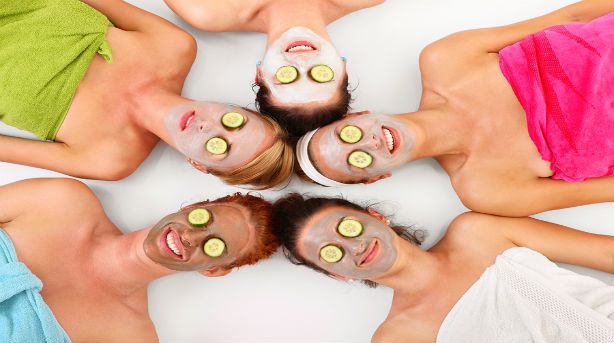 Credit: Villasatsheriva
There's no better way to celebrate NYE after a yearlong of hard work other than a retreat. The best part is, no passport is required!  So hesitate no more, gather your buddies and usher into 2016 with a recharged mind, body and soul at these venues:
Wellness Retreat 1: Capella Singapore
Indulge in an ultimate relaxation at Capella Singapore. With 30 acres of serene garden against the backdrop of modern-meet-vintage architectures, and roaming peacocks, the place is indeed a Xanadu on its own.
The 3D2N Capella Wellness Retreat package is truly a relaxing way to bide goodbye to yesterday. From SGD 950++ (1 pax) per night, one will get to enjoy a 90 minutes deluxe massage at the prestigious Auriga Spa, along with personalised training and Sunrise Yoga session. With nutritious and tasty meals specially formulated by the team of acclaimed Dieticians from Eat Right Singapore, rest assured that your palate will be well taken care of. Imagine Steam Lobster Dumpling, Chicken Leg Confit with Provencal Veggie and Chicken Jus, and Dried Fruit Cheese Platter, your taste buds will surely be tamed.ster Dumpling, Chicken Leg Confit with Provencal Veggie and Chicken Jus, and Dried Fruit Cheese Platter, your taste buds will surely be tamed. 
Capella Singapore
1 The Knolls, Sentosa Island, Singapore 098297
General Inquiries: +65 6377 8888
Local Reservations: +65 6591 5000 
Find out more: Capella Hotels
Credit: Now Singapore
Wellness Retreat 2: Como Shambhala-Urban Escape
Require a mental, diet and style makeover for the brand new 2016? Well, you will definitely be satisfied with Como Shambhala's "21 Days to Change, Inside and Out"wellness package.
The package devised by internationally accredited lifestyle& health coaches, focuses on 4 areas: work, relationships, health and nutrition, along with whatever feeds your soul, be it nature or meditation. Starting from SGD 750 (1 pax), one will get a bespoke eating plan by naturopath, Sigrid Grobys in the first week, followed by intensive coaching session with Rita Haque to set and achieve personal goals in the second week. The final week brings a top-to-bottom make over (hair, make up, and wardrobe) by Lani Chan from Club 21 Style Services. Apart from this, the package covers 3 sessions of Yoga or Pilates weekly, and a 1 hour spa session. With such extensive coverage, you will definitely feel 'reborn'for a brand new year. 
Como Shambhala-Urban Escape 
402 Orchard Road 
#06-01 Delfi Orchard 
Singapore 238876 
Local Reservations: +65 6304 3552 
Find out more: Como Shambhala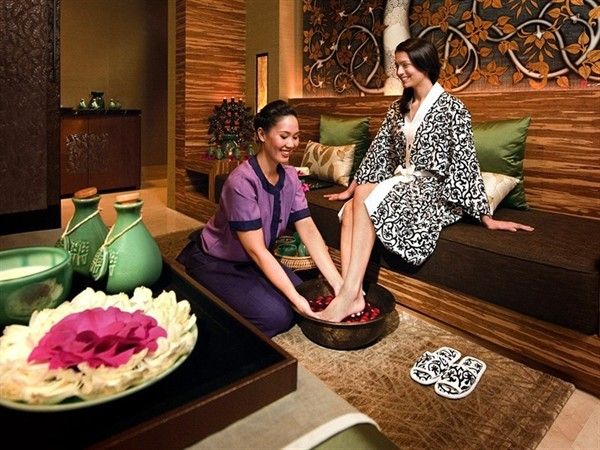 Credit: Como Shambhala
Wellness Retreat 3: ESPA
ESPA is indeed a hidden gem nestled among the green and lush of Sentosa. The spa (world class and awarding winning spa), offers soothing ocean view along with beautiful flora and fauna scenery, all designed to create the ultimate sensation of relaxation and rejuvenation. Pamper yourself, and experience either of the 4 lifestyle retreats: Fit for Life, Weight Treatment, Intro to Detox, and De-stress, specially designed to target your needs. Starting from SGD 938 (1 pax) per night, one get to enjoy a customised lifestyle and fitness consultation, and also 105 minutes personalised treatments. The package price also includes a gastronomic journey with sumptuous and healthy dishes crafted by celebrity chef, Ian Kittichai and in-house nutritionists. In addition, there is a Zen Studio for yogis and even a gymnasium for the fitness buffs. 
ESPA
8 Sentosa Gateway
Singapore 098269
Local Reservations:+65 6577 8880 
Find out more:  ESPA       
Credit: Singapore Fitness